January 4th Birthdays
If you were born on this day January 4th you share a celebrity birthday with these famous people: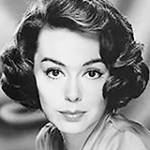 Barbara Rush (ex of Jeffrey Hunter; aunt of Carolyn Hennesy)
American actress of movies (It Came From Outer Space; The Young Lions; The Young Philadelphians; When Worlds Collide; Magnificent Obsession; The Bramble Bush; Hombre) & TV (Marsha Russell on Peyton Place; Flamingo Road; 7th Heaven; All My Children), born January 4, 1927. (Barbara Rush 1966)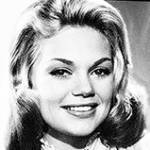 Dyan Cannon (nee Samille Diane Friesen; ex of Cary Grant)

American singer-actress of TV (Ally McBeal; Three Sisters) & films (Heaven Can Wait; Honeysuckle Rose; Author! Author!; Out to Sea; The Anderson Tapes; Coast to Coast; That Darn Cat; Boynton Beach Club), born January 4, 1937. Mother of Jennifer Grant. (Dyan Cannon 1950s: Harold L. Gefsky Agency)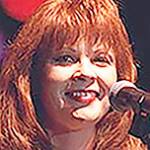 Patty Loveless (nee Patricia Lee Ramey)
Grammy Award-winning American country music singer (Timber, I'm Falling Love; Chains; Blame it on Your Heart; You Can Feel Bad; Lonely Too Long; A Little Bit in Love; Blue Side of Town; Here I Am), born January 4, 1957. (Patty Loveless 2004 Photo: LarkCGN at German language Wikipedia)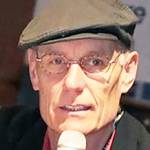 Matt Frewer (nee Matthew George Frewer)
Emmy Award-winning American actor of TV (Matt Prager on PSI Factor: Chronicles of the Paranormal; Doctor Doctor; Orphan Black; Max Headroom; Eureka), movies (Far From Home; Cannonball Fever; Honey, I Shrunk the Kids; 50/50 ), born January 4, 1958. (Matt Frewer 2013 Photo: Steven Friedel)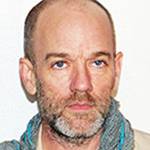 Michael Stipe (nee John Michael Stipe)
American musician, songwriter, and lead singer of Rock & Roll Hall of Fame band R.E.M. (The One I Love; Losing My Religion; Shiny Happy People; Drive; Bang and Blame; Bittersweet Me; Orange Crush; Stand; Pop Song 89), born January 4, 1960. (Michael Stipe 2007 Photo: David Shankbone)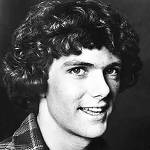 Patrick Cassidy (son of Jack Cassidy & Shirley Jones)
American singer-actor of TV (Bay City Blues; Dirty Dancing; Smallville; Ruby & the Rockits) & film (Love at Stake; Off the Wall; Longtime Companion; The Dark Mist; Just the Way You Are), born January 4, 1962. Brother of Shaun Cassidy, step-brother of David Cassidy. (Patrick Cassidy 1980 Livewire: Nickleodeon)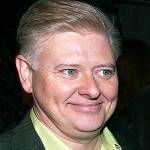 Dave Foley (nee David Scott Foley)
Canadian stand-up comedian, director, screenwriter, actor on TV (The Kids in the Hall; NewsRadio; Dr. Ken; Will & Grace; Dan Vs.; Hot in Cleveland; The Middle) and in movies (The Wrong Guy; Blast From the Past; Dick), born January 4, 1963. (Dave Foley 2012 Photo: Jesse Grant / Canadian Film Centre)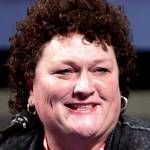 Dot-Marie Jones (nee Dorothy-Marie Jones)
American actress on TV (Coach Beiste on Glee; Knights and Warriors; Married With Children; Venice the Series; Lizzie McGuire), movies (The Boondock Saints; Patch Adams; Love Her Madly), and 15-time world arm wrestling champion, born January 4, 1964. (Dot Jones 2011 Photo: Gage Skidmore)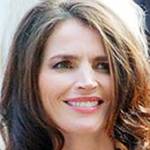 Julia Ormond
Emmy Award-winning English actress of TV (Temple Grandin; CSI: NY; Witches of East End; Law & Order: Criminal Intent; Mad Men; Incorporated) & movies (Sabrina; Legends of the Fall; First Knight; Smilla's Sense of Snow; My Week With Marilyn), born January 4, 1965. (Julia Ormond 2008 Photo: Georges Biard)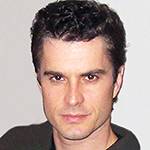 Rick Hearst (nee Richard Charles Herbst)
Daytime Emmy Award-winning American actor of TV (Ric Lansing on General Hospital; Days of Our Lives; Guiding Light; The Young and the Restless; The Bold and the Beautiful; Youthful Daze) & movies (brain Damage; Crossing the Line; Carpool Guy), born January 4, 1965. (Rick Hearst 2005 Photo: Georgiabama)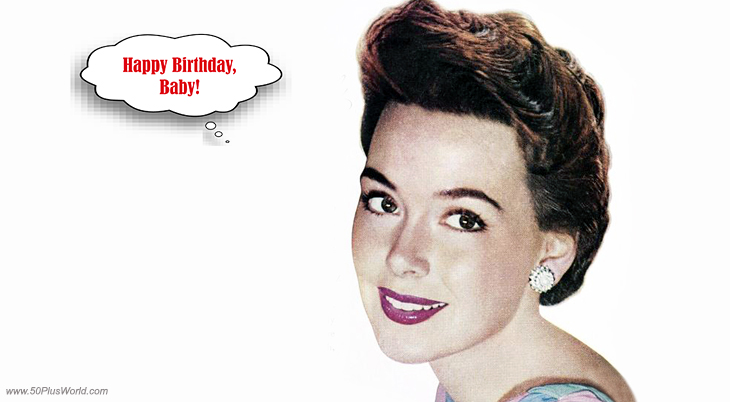 (Barbara Rush 1956 Photo)
Happy Birthday to everyone celebrating their birthday on January 4th!
Remember These January 4th Famous Birthdays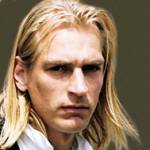 Julian Sands (married Evgenia Citkowitz; ex of Sarah Harvey)
English-American actor of TV (24) & films (A Room with a View; Leaving Las Vegas; The Killing Fields; The Browning Version; Arachnophobia; Oxford Blues; Blood and Bone; Naked Lunch; The Keeper; Yeh Ballet; Warlock; Six Dance Lessons in Six Weeks) (born Jan. 4, 1958 – died c. Jan. 13, 2023; age 65). Julian Sands died while mountain hiking. (Julian Sands 1990: Georges Biard)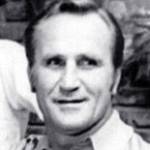 Don Shula (nee Donald Francis Shula)
Pro Football Hall of Fame American professional football player (Cleveland Browns, Baltimore Colts, Washington Redskins), and the winningest NFL coach (Miami Dolphins – 1972 & 1973 Super Bowl Champs; Baltimore Colts – 1968 NFL Champions) (born Jan. 4, 1930 – died May 4, 2020; age 90). Cause of death for Don Shula is unknown. (Don Shula 1973 Photo: AP Wirephoto)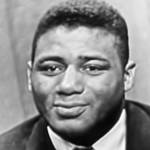 Floyd Patterson ("The Gentleman of Boxing")
International Boxing Hall of Fame American boxer, 1952 Helsinki Summer Olympics middleweight boxing gold medalist, professional World Heavyweight Champion (1956-1962) (born Jan. 4, 1935 – died May 11, 2006; age 71). Floyd Patterson had Alzheimer's Disease and prostate cancer before he died. (Floyd Patterson 1956 What's My Line?)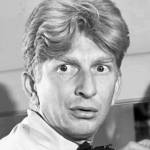 Sterling Holloway (nee Sterling Price Holloway Jr.)
American voice over & character actor of TV (The Baileys of Balboa) and films (Winnie the Pooh; Dumbo; Bambi; The Jungle Book; Cheers for Miss Bishop; Wildfire; Shake, Rattle & Rock!; A Walk in the Sun; Death Valley; Live a Little, Love a Little), (born Jan. 4, 1905 – died Nov. 22, 1992; age 87). Sterling Holloway died of cardiac arrest. (Sterling Holloway 1941 Meet John Doe)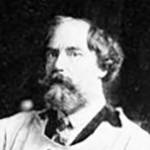 Augustus John
Royal Academy of Arts & Royal Society of Portrait Painters Welsh post-impressionist artist and portrait painter (Canadian WWI infantrymen; Dylan Thomas; Talullah Bankhead; T.E. Lawrence; W.B. Yeats; George Bernard Shaw) (born Jan. 4, 1878 – died Oct. 31, 1961; age 83). Cause of death for August John is unknown. (Augustus John 1923 Photo: Shadowland)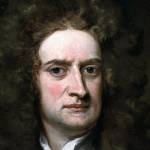 Sir Isaac Newton
English philosopher, physicist, mathematician (classical mechanics – law of motion; law of universal gravitation; empirical law of cooling; infinitesimal calculus), inventor (reflecting telescope), author, politician (MP for University of Cambridge), Royal Society President, Royal Mint Master (born Jan. 4, 1643 – died Mar. 31, 1727; age 84). (Sir Isaac Newton 1702: Godfrey Kneller)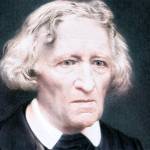 Jacob Grimm (aka Ludwig Karl; brother of Wilhelm & Ludwig Emil Grimm)
German professor (antiquities, history of literature, linguistics, documentarian), American Academy of Sciences Foreign Honorary Member, author (Grimm's Fairy Tales; German Grammar; History of the German Language; German Dictionary; German Mythology) (born Jan. 4, 1785 – died Sept. 20, 1863; age 78). (Jacob Grimm 1857: Siegmund Friedlaender [colorized]) 
*Images are public domain or Creative Commons licensed & sourced via Wikimedia Commons or Flickr, unless otherwise noted*