January 4th Birthdays
If you were born on this day January 4th you share a celebrity birthday with these famous people: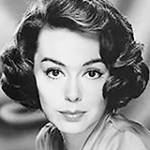 Barbara Rush is 95
American actress of movies (It Came From Outer Space; The Young Lions; The Young Philadelphians; When Worlds Collide; Magnificent Obsession; The Bramble Bush; Hombre) & TV (Marsha Russell on Peyton Place; Flamingo Road; 7th Heaven; All My Children), born January 4, 1927. (Barbara Rush 1966)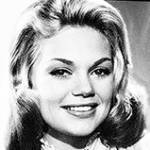 Dyan Cannon is 85 (nee Samille Diane Friesen)

American singer-actress of stage, TV (Ally McBeal; Three Sisters) and films (Heaven Can Wait; Honeysuckle Rose; Author! Author!; Out to Sea; The Anderson Tapes; Shamus; Coast to Coast; That Darn Cat; Boynton Beach Club), born January 4, 1937. (Dyan Cannon 1950s Photo: Harold L. Gefsky Agency)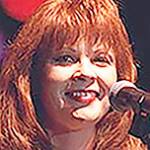 Patty Loveless is 65 (nee Patricia Lee Ramey)
Grammy Award-winning American country music singer (Timber, I'm Falling Love; Chains; Blame it on Your Heart; You Can Feel Bad; Lonely Too Long; A Little Bit in Love; Blue Side of Town; Here I Am), born January 4, 1957. (Patty Loveless 2004 Photo: LarkCGN at German language Wikipedia)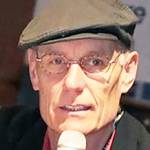 Matt Frewer is 64 (nee Matthew George Frewer)
Emmy Award-winning American actor of TV (Matt Prager on PSI Factor: Chronicles of the Paranormal; Doctor Doctor; Orphan Black; Max Headroom; Eureka), movies (Far From Home; Cannonball Fever; Honey, I Shrunk the Kids; 50/50 ), born January 4, 1958. (Matt Frewer 2013 Photo: Steven Friedel)
Julian Sands is 63
English actor of TV (Lipstick Jungle; 24) and movies (Oxford Blues; The Killing Fields; A Room With a View; Warlock; Arachnophobia; Boxing Helena; The Browning Version; Tennessee Waltz; Husbands and Lovers; Leaving Las Vegas; Mercy), born January 4, 1958. (Julian Sands 1990 Photo: Georges Biard)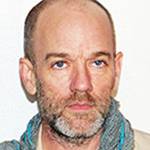 Michael Stipe is 61 (nee John Michael Stipe)
American musician, songwriter, and lead singer of Rock & Roll Hall of Fame band R.E.M. (The One I Love; Losing My Religion; Shiny Happy People; Drive; Bang and Blame; Bittersweet Me; Orange Crush; Stand; Pop Song 89), born January 4, 1960. (Michael Stipe 2007 Photo: David Shankbone)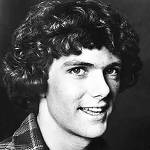 Patrick Cassidy is 60
American musical theatre singer-actor of stage, TV (Bay City Blues; Dirty Dancing; Smallville; Ruby & the Rockits) and film (Love at Stake; Off the Wall; Nickel Mountain; Longtime Companion; The Dark Mist; Just the Way You Are), born January 4, 1962. (Patrick Cassidy 1980 Livewire Photo: Nickleodeon)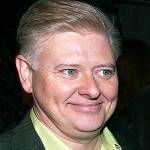 Dave Foley is 59 (nee David Scott Foley)
Canadian stand-up comedian, director, screenwriter, actor on TV (The Kids in the Hall; NewsRadio; Dr. Ken; Will & Grace; Dan Vs.; Hot in Cleveland; The Middle) and in movies (The Wrong Guy; Blast From the Past; Dick), born January 4, 1963. (Dave Foley 2012 Photo: Jesse Grant / Canadian Film Centre)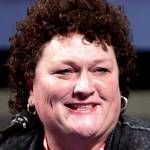 Dot-Marie Jones is 58 (nee Dorothy-Marie Jones)
American actress on TV (Coach Beiste on Glee; Knights and Warriors; Married With Children; Venice the Series; Lizzie McGuire), movies (The Boondock Saints; Patch Adams; Love Her Madly), and 15-time world arm wrestling champion, born January 4, 1964. (Dot Jones 2011 Photo: Gage Skidmore)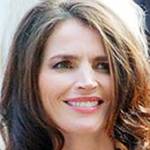 Julia Ormond is 57
Emmy Award-winning English actress of TV (Temple Grandin; CSI: NY; Witches of East End; Law & Order: Criminal Intent; Mad Men; Incorporated) & movies (Sabrina; Legends of the Fall; First Knight; Smilla's Sense of Snow; My Week With Marilyn), born January 4, 1965. (Julia Ormond 2008 Photo: Georges Biard)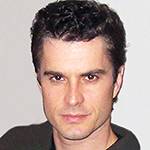 Rick Hearst is 57 (nee Richard Charles Herbst)
Daytime Emmy Award-winning American actor of TV (Ric Lansing on General Hospital; Days of Our Lives; Guiding Light; The Young and the Restless; The Bold and the Beautiful; Youthful Daze) & movies (brain Damage; Crossing the Line; Carpool Guy), born January 4, 1965. (Rick Hearst 2005 Photo: Georgiabama)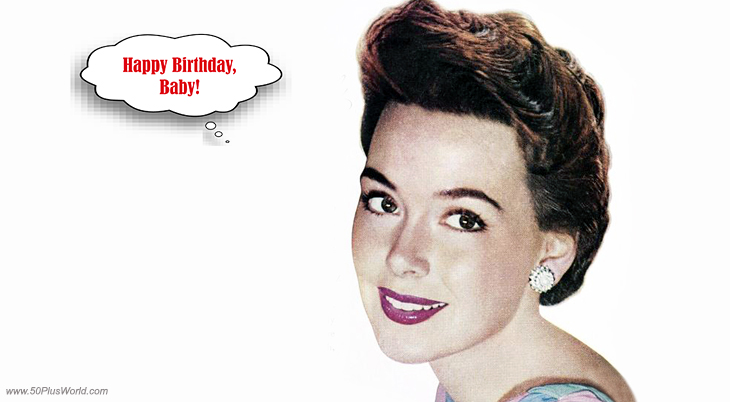 (Barbara Rush 1956 Photo)
Happy Birthday to everyone celebrating their birthday on January 4th!
Remember These January 4th Famous Birthdays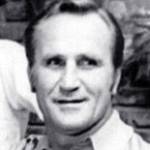 Don Shula (nee Donald Francis Shula)
Pro Football Hall of Fame American professional football player (Cleveland Browns, Baltimore Colts, Washington Redskins), and the winningest NFL coach (Miami Dolphins – 1972 & 1973 Super Bowl Champs; Baltimore Colts – 1968 NFL Champions) (born Jan. 4, 1930 – died May 4, 2020; age 90). Cause of death for Don Shula is unknown. (Don Shula 1973 Photo: AP Wirephoto)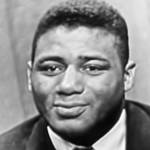 Floyd Patterson ("The Gentleman of Boxing")
International Boxing Hall of Fame American boxer, 1952 Helsinki Summer Olympics middleweight boxing gold medalist, professional World Heavyweight Champion (1956-1962) (born Jan. 4, 1935 – died May 11, 2006; age 71). Floyd Patterson had Alzheimer's Disease and prostate cancer before he died. (Floyd Patterson 1956 What's My Line?)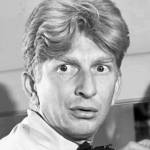 Sterling Holloway (nee Sterling Price Holloway Jr.)
American voice over & character actor of TV (The Baileys of Balboa) and films (Winnie the Pooh; Dumbo; Bambi; The Jungle Book; Cheers for Miss Bishop; Wildfire; Shake, Rattle & Rock!; A Walk in the Sun; Death Valley; Live a Little, Love a Little), (born Jan. 4, 1905 – died Nov. 22, 1992; age 87). Sterling Holloway died of cardiac arrest. (Sterling Holloway 1941 Meet John Doe)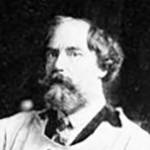 Augustus John
Royal Academy of Arts & Royal Society of Portrait Painters Welsh post-impressionist artist and portrait painter (Canadian WWI infantrymen; Dylan Thomas; Talullah Bankhead; T.E. Lawrence; W.B. Yeats; George Bernard Shaw) (born Jan. 4, 1878 – died Oct. 31, 1961; age 83). Cause of death for August John is unknown. (Augustus John 1923 Photo: Shadowland)
*Images are public domain or Creative Commons licensed & sourced via Wikimedia Commons or Flickr, unless otherwise noted*