January 8th Birthdays
If you were born on this day January 8th, you share a celebrity birthday with these famous people:
Charles Osgood is 90 (nee Charles Osgood Wood III)
American author (The Osgood Files; Osgood on Speaking), reporter, news anchor & host on radio (Flair Reports) & TV (Universe; The CBS Morning News; CBS News Sunday Morning), born January 8, 1933. (Charles Osgood 2016 An Evening With Charles Osgood Screenshot: The New York Press Club)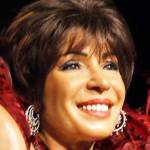 Shirley Bassey is 86 (ex-lover of Peter Finch)

Welsh singer known for her Grammy Hall of Fame James Bond movie theme song Goldfinger, and other hits (Moonraker; I [Who Have Nothing]; Diamonds Are Forever; Big Spender; Something; Easy to be Hard; This Is My Life), born January 8, 1937. (Shirley Bassey 2008 Photo: Daniel Kruczynski)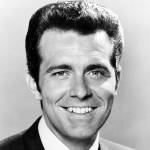 Bob Eubanks is 85 (nee Robert Leland Eubanks)
Emmy Award-winning retired American radio DJ, concert & record producer (Barry Manilow; Bob Dylan; Merle Haggard; Dolly Parton), TV game show host (The Newlywed Game; All Star Secrets; Match Game; Hollywood Squares Hour), born January 8, 1938. (Bob Eubanks 1969 Photo)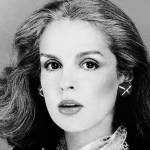 Carolina Herrera is 84 (nee María Carolina Josefina Pacanins y Niño)
Venezuelan-American celebrity fashion designer (Michelle Obama; Jackie Onassis), founder of Carolina Herrera New York & CH Carolina Herrera fashion brands (perfumes; womens ready to wear; boutiques) and retail stores, born January 8, 1939. (Carolina Herrera 1983 Photo)
Little Anthony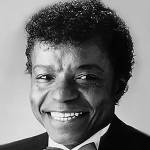 is 82 (nee Jerome Anthony Gourdine)
Rock & Roll Hall of Fame American R&B lead singer of doo-wop vocal group Little Anthony & The Imperials (Tears on My Pillow; Goin' Out of My Head; Hurt so Bad; I'm on the Outside [Looking In]; Take Me Back; I Miss You So; My Empty Room), born January 8, 1941. (Little Anthony Gourdine 1986 Photo)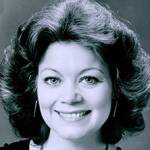 Kathleen Noone is 78 (nee Kathleen O'Meara)
Daytime Emmy Award-winning American actress of TV (Ellen on All My Children; Margaret on As The World Turns; Edna on Passions; Knots Landing; Bette on Sunset Beach; Party of Five; L.A. Law; Days of Our Lives) & films (About Fifty), born January 8, 1945. (Kathleen Noone 1977 All My Children: ABC TV)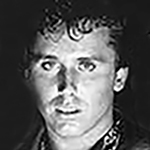 Mike Reno is 68 (nee Joseph Michael Rynoski)
Canadian singer-songwriter and lead vocalist of Juno Award-winning rock band Loverboy (Turn Me Loose; The Kid is Hot Tonite; Working for the Weekend; Hot Girls in Love; Lovin' Every Minute of It; When It's Over; Queen of the Broken Hearts), born January 8, 1955. (Mike Reno 1981 Photo: Columbia)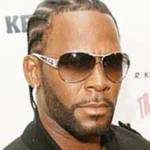 R. Kelly is 56 (nee Robert Sylvester Kelly; ex of Aaliyah, Andrea Lee)
American record producer, R&B singer-songwriter (I Believe I Can Fly; I'm Your Angel [Celine Dion duet]; Bump n' Grind; Your Body's Callin'; You Remind Me of Something; Down Low [Nobody Has to Know]; I Can't Sleep Baby [If I]), born January 8, 1967. (R.Kelly 2007 Photo: andrew steinmetz)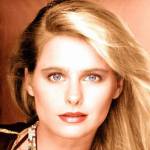 Ami Dolenz is 54 (daughter of Micky Dolenz)
American actress of TV (Melissa McKee on General Hospital; Ferris Bueller; Growing Pains; The New Leave it to Beaver), movies (She's Out of Control; Can't Buy Me Love; Children of the Night), born January 8, 1969. Granddaughter of George Dolenz; married Jerry Trimble. (Ami Dolenz: By Permission)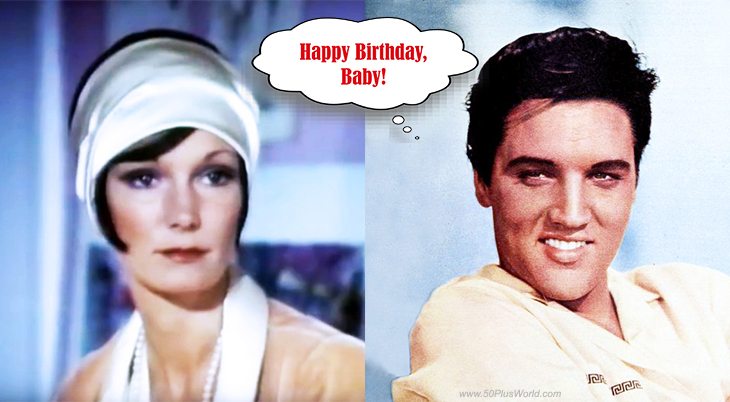 (Yvette Mimieux 1975 The Legend of Valentino | Elvis Presley 1958)
Happy Birthday to everyone celebrating their birthday on January 8th!
Remember These January 8th Famous Birthdays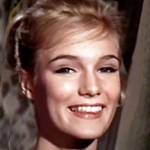 Yvette Mimieux (ex of Stanley Donen)
American actress of movies (The Time Machine; Diamond Head; Toys in the Attic; Light in the Piazza; The Neptune Factor; The Four Horsemen of the Apocalypse; The Black Hole; Circle of Power; Joy in the Morning; Jackson County Jail) & TV (Berrenger's; The Most Deadly Game) (born Jan. 8, 1942 – died Jan. 17, 2022; age 80). (Yvette Mimieux 1960 Where the Boys Are Trailer)
Larry Storch (nee Lawrence Samuel Storch)
American voice artist (Mr. Whoopee on Tennessee Tuxedo and His Tales) & actor of stage, TV (F Troop; Out of the Inkwell & Koko the Clown shorts; The Queen and I; The Doris Day Show), and movies (40 Pounds of Trouble, Captain Newman, M.D.; The Great Race; The Last Blitzkrieg) (born Jan. 8, 1923 – died July 8, 2022; age 99). (Larry Storch 1965 F Troop Photo: ABC TV)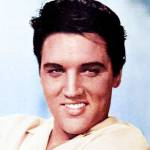 Elvis Presley ("King of Rock and Roll"; ex of Priscilla Beaulieu)
Grammy-winning Rock & Roll Hall of Fame American singer (Hound Dog; Don't Be Cruel; In the Ghetto; Blue Suede Shoes; Heartbreak Hotel; Blue Christmas; Angel; Teddy Bear) and movie actor (Viva Las Vegas; Jailhouse Rock; King Creole; Blue Hawaii; Girls! Girls! Girls!; It Happened at the World's Fair; G.I. Blues) (born Jan. 8, 1935 – died Aug. 16, 1977; age 42). (Elvis Presley 1958)
David Bowie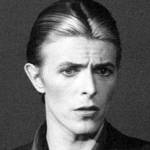 (nee David Robert Jones; married Iman)
Grammy Award-winning Rock & Roll Hall of Fame androgynous British actor, singer &-songwriter (Let's Dance, Space Oddity, Starman, The Jean Genie, Under Pressure, Changes; Dancing in the Street; Young Americans; Rebel Rebel; Golden Years; Little Drummer Boy) (born Jan. 8, 1947 – died Jan. 10, 2016; age 69). David Bowie died of liver cancer. (David Bowie 1975 Cher: CBS Television)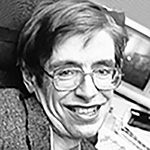 Stephen Hawking
Disabled (ALS/Lou Gehrig's Disease) English cosmologist, theoretical physicist (general relativity; quantum gravity), scientific author (A Brief History of Time), Lucasian Professor of Mathematics at the University of Cambridge (born Jan. 8, 1942 – died Mar. 14, 2018; age 76). Cause of death for Stephen Hawking is unknown. (Stephen Hawking 1980s Photo: NASA)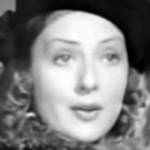 Gypsy Rose Lee (nee Rose Louise Hovick; sister of June Havoc)
American striptease artist (Minsky's Burlesque), actress of movies (The Stripper; The Trouble With Angels; Wind Across the Everglades; Babes in Bagdad; Belle of the Yukon, Stage Door Canteen), TV (Gypsy; The Hollywood Squares) (born Jan. 8, 1911 – died Apr. 26, 1970; age 59). Ex of Alexander Kirkland. Gypsy Rose Lee died of lung cancer. (Gypsy Rose Lee 1938 My Lucky Star)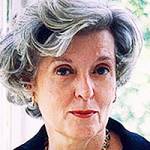 Alexandra Ripley (nee Alexandra Elizabeth Braid; aka B. K. Ripley)
American southern history writer and historical fiction novelist (Scarlett; Charleston; A Love Divine; On Leaving Charleston; New Orleans Legacy; From Fields of Gold; Who's the Lady in the President's Bed?; The Time Returns) (born Jan. 8, 1934 – died Jan. 13, 2004; age 70). Alexandra Ripley died of natural causes.(Alexandra Ripley 1999 Photo: Ocgiii at English Wikipedia)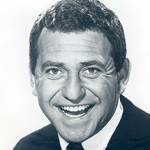 Soupy Sales (nee Milton Supman)
American comedian, host & actor of TV (The Soupy Sales Show; Lunch With Soupy Sales; The $10,0000 Pyramid; The Nick Clooney Show; The Match Game; The Mike Douglas Show; What's My Line?; The Hollywood Squares; To Tell the Truth) and movies (Birds Do It; The Two Little Bears) (born Jan. 8, 1926 – died Oct. 22, 2009; age 83). Soupy Sales died of cancer. (Soupy Sales 1966 Photo)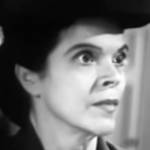 Dorothy Adams (married Byron Foulger)
American character actress of stage, TV (Climax!; Dragnet; Trackdown; Perry Mason; Wagon Train; Gunsmoke; I Married Joan; Bonanza), and movies (Johnny Concho; The Winning Team; Jet Job; That's My Man; The Buckskin Lady; Lady Gangster) (born Jan. 8, 1900 – died Mar. 16, 1988; age 88). Cause of death for Dorothy Adams is unknown. (Dorothy Adams 1946 The Inner Circle)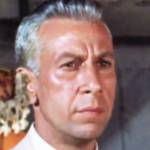 José Ferrer (nee José Vicente Ferrer de Otero y Cintrón; Miguel Ferrer's dad)
Tony & Oscar-winning Puerto-Rican film director & actor (I Accuse!; Cyrano de Bergerac; State Fair; Return to Peyton Place; The Caine Mutiny; Dune; Ship of Fools; Voyage of the Damned) (born Jan. 8, 1912 – died Jan. 26, 1992; age 80). Ex of Uta Hagen, Rosemary Clooney, Phyllis Hill. Uncle of George Clooney; father-in-law of Debby Boone. (José Ferrer 1953 Miss Sadie Thompson)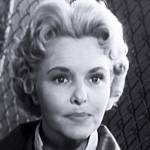 Elisabeth Fraser (nee Elisabeth Fraser Jonker)
American actress of TV (The Phil Silvers Show; One Happy Family; Maude; Wagon Train; Mannix) and movies (A Patch of Blue; The Hidden Hand; The Man Who Came to Dinner; So Big; One Foot in Heaven; Young at Heart; The Tunnel of Love) (born Jan. 8, 1920 – died May 5, 2005; age 85). Elisabeth Fraser died of congestive heart failure. (Elisabeth Fraser 1958 Man With a Camera)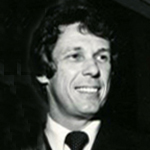 Nolan Miller
Emmy Award-winning American costume designer of TV (Dynasty; Charlie's Angels; Hotel; The Love Boat; Hart to Hart; Vega$; Matt Houston; Pacific Palisades; Models Inc; The Colbys) and movies (Soapdish; All I Want for Christmas) (born Jan. 8, 1933 – died June 6, 2012; age 79). Cause of death for Nolan Miller was lung cancer. (Nolan Miller 1970 Photo: Globe Photos)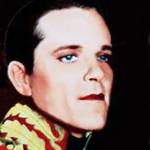 Alexander Gray
American singer & actor of vaudeville, Broadway (Ziegfeld Follies) and operetta stages, radio series (Chrysler Motors Radio Program), and films (Sally; No, No, Nanette; Spring is Here; Viennese Nights; The Red Shadow; Passing the Buck; Moonlight and Pretzels; Trav'lling the Road; Show of Shows) (born Jan. 8, 1891 – died Oct. 4, 1976; age 85). (Alexander Gray 1930 The Song of the Flame)
*Images are public domain or Creative Commons licensed & sourced via Wikimedia Commons, Flickr, or Vimeo, unless otherwise noted*