January 8th Birthdays
If you were born on this day January 8th, you share a celebrity birthday with these famous people:
Charles Osgood is 89 (nee Charles Osgood Wood III)
American author (The Osgood Files; Osgood on Speaking), reporter, news anchor & host on radio (Flair Reports) & TV (Universe; The CBS Morning News; CBS News Sunday Morning), born January 8, 1933. (Charles Osgood 2016 An Evening With Charles Osgood Screenshot: The New York Press Club)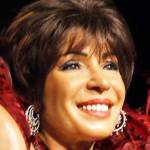 Shirley Bassey is 85

Welsh singer known for her Grammy Hall of Fame James Bond movie theme song Goldfinger, and other hits (Moonraker; I [Who Have Nothing]; Diamonds Are Forever; Big Spender; Something; Easy to be Hard; This Is My Life), born January 8, 1937. (Shirley Bassey 2008 Photo: Daniel Kruczynski)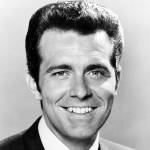 Bob Eubanks is 84 (nee Robert Leland Eubanks)
Emmy Award-winning retired American radio DJ, concert & record producer (Barry Manilow; Bob Dylan; Merle Haggard; Dolly Parton), TV game show host (The Newlywed Game; All Star Secrets; Match Game; Hollywood Squares Hour), born January 8, 1938. (Bob Eubanks 1969 Photo)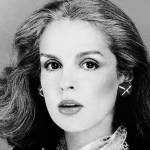 Carolina Herrera is 83 (nee María Carolina Josefina Pacanins y Niño)
Venezuelan-American celebrity fashion designer (Michelle Obama; Jackie Onassis), founder of Carolina Herrera New York & CH Carolina Herrera fashion brands (perfumes; womens ready to wear; boutiques) and retail stores, born January 8, 1939. (Carolina Herrera 1983 Photo)
Little Anthony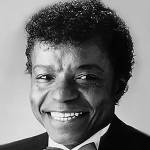 is 81 (nee Jerome Anthony Gourdine)
Rock & Roll Hall of Fame American R&B lead singer of doo-wop vocal group Little Anthony & The Imperials (Tears on My Pillow; Goin' Out of My Head; Hurt so Bad; I'm on the Outside [Looking In]; Take Me Back; I Miss You So; My Empty Room), born January 8, 1941. (Little Anthony Gourdine 1986 Photo)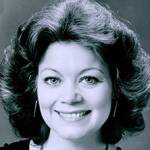 Kathleen Noone is 77 (nee Kathleen O'Meara)
Daytime Emmy Award-winning American actress of TV (Ellen on All My Children; Margaret on As The World Turns; Edna on Passions; Knots Landing; Bette on Sunset Beach; Party of Five; L.A. Law; Days of Our Lives) & films (About Fifty), born January 8, 1945. (Kathleen Noone 1977 All My Children: ABC TV)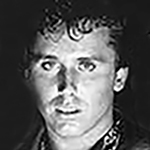 Mike Reno is 67 (nee Joseph Michael Rynoski)
Canadian singer-songwriter and lead vocalist of Juno Award-winning rock band Loverboy (Turn Me Loose; The Kid is Hot Tonite; Working for the Weekend; Hot Girls in Love; Lovin' Every Minute of It; When It's Over; Queen of the Broken Hearts), born January 8, 1955. (Mike Reno 1981 Photo: Columbia)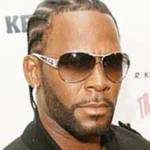 R. Kelly is 55 (nee Robert Sylvester Kelly)
American record producer, R&B singer-songwriter (I Believe I Can Fly; I'm Your Angel [Celine Dion duet]; Bump n' Grind; Your Body's Callin'; You Remind Me of Something; Down Low [Nobody Has to Know]; I Can't Sleep Baby [If I]), born January 8, 1967. (R.Kelly 2007 Photo: andrew steinmetz)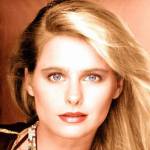 Ami Dolenz is 53
American actress of TV (Melissa McKee on General Hospital; Ferris Bueller; Growing Pains; The New Leave it to Beaver), movies (She's Out of Control; Can't Buy Me Love; Children of the Night; Rescue Me; Miracle Beach; Witchboard 2; Mr. Id; To Die, To Sleep), born January 8, 1969. (Ami Dolenz Photo: By Permission)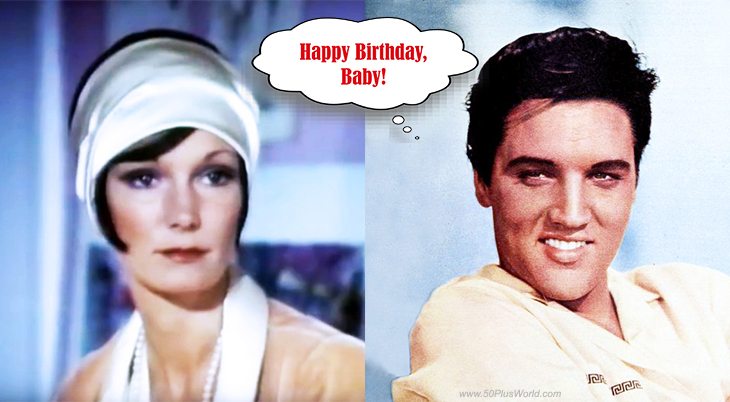 (Yvette Mimieux 1975 The Legend of Valentino | Elvis Presley 1958)
Happy Birthday to everyone celebrating their birthday on January 8th!
Remember These January 8th Famous Birthdays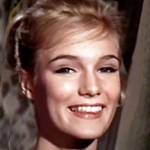 Yvette Mimieux
American actress of movies (The Time Machine; Diamond Head; Toys in the Attic; Light in the Piazza; The Neptune Factor; The Four Horsemen of the Apocalypse; The Black Hole; Circle of Power; Joy in the Morning; Jackson County Jail) & TV (Berrenger's; The Most Deadly Game) (born Jan. 8, 1942 – died Jan. 17, 2022; age 80). (Yvette Mimieux 1960 Where the Boys Are Trailer)
Larry Storch (nee Lawrence Samuel Storch)
American voice artist (Mr. Whoopee on Tennessee Tuxedo and His Tales) & actor of stage, TV (F Troop; Out of the Inkwell & Koko the Clown shorts; The Queen and I; The Doris Day Show), and movies (40 Pounds of Trouble, Captain Newman, M.D.; The Great Race; The Last Blitzkrieg) (born Jan. 8, 1923 – died July 8, 2022; age 99). (Larry Storch 1965 F Troop Photo: ABC TV)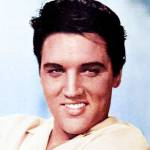 Elvis Presley ("King of Rock and Roll")
Grammy Award-winning Rock & Roll Hall of Fame American singer (Hound Dog; Don't Be Cruel; In the Ghetto; Blue Suede Shoes; Heartbreak Hotel; Blue Christmas; Teddy Bear  and movie actor (Viva Las Vegas; Jailhouse Rock; King Creole; Blue Hawaii; Girls! Girls! Girls!; It Happened at the World's Fair; G.I. Blues) (born Jan. 8, 1935 – died Aug. 16, 1977; age 42). (Elvis Presley 1958)
David Bowie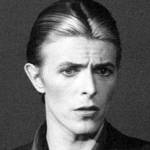 (nee David Robert Jones)
Grammy Award-winning Rock & Roll Hall of Fame androgynous British actor, singer &-songwriter (Let's Dance, Space Oddity, Starman, The Jean Genie, Under Pressure, Changes; Dancing in the Street; Young Americans; Rebel Rebel; Golden Years; Little Drummer Boy) (born Jan. 8, 1947 – died Jan. 10, 2016; age 69). David Bowie died of liver cancer. (David Bowie 1975 Cher: CBS Television)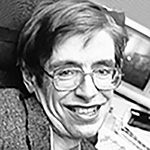 Stephen Hawking
Disabled (ALS/Lou Gehrig's Disease) English cosmologist, theoretical physicist (general relativity; quantum gravity), scientific author (A Brief History of Time), Lucasian Professor of Mathematics at the University of Cambridge (born Jan. 8, 1942 – died Mar. 14, 2018; age 76). Cause of death for Stephen Hawking is unknown. (Stephen Hawking 1980s Photo: NASA)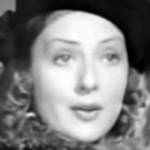 Gypsy Rose Lee (nee Rose Louise Hovick)
American striptease artist (Minsky's Burlesque), actress of movies (The Stripper; The Trouble With Angels; Wind Across the Everglades; Babes in Bagdad; Belle of the Yukon, Stage Door Canteen), TV (Gypsy; The Hollywood Squares), and sister of June Havoc (born Jan. 8, 1911 – died Apr. 26, 1970; age 59). Gypsy Rose Lee died of lung cancer. (Gypsy Rose Lee 1938 My Lucky Star)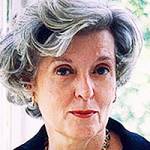 Alexandra Ripley (nee Alexandra Elizabeth Braid; aka B. K. Ripley)
American southern history writer and historical fiction novelist (Scarlett; Charleston; A Love Divine; On Leaving Charleston; New Orleans Legacy; From Fields of Gold; Who's the Lady in the President's Bed?; The Time Returns) (born Jan. 8, 1934 – died Jan. 13, 2004; age 70). Alexandra Ripley died of natural causes.(Alexandra Ripley 1999 Photo: Ocgiii at English Wikipedia)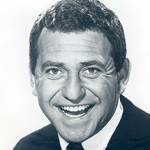 Soupy Sales (nee Milton Supman)
American comedian, host & actor of TV (The Soupy Sales Show; Lunch With Soupy Sales; The $10,0000 Pyramid; The Nick Clooney Show; The Match Game; The Mike Douglas Show; What's My Line?; The Hollywood Squares; To Tell the Truth) and movies (Birds Do It; The Two Little Bears) (born Jan. 8, 1926 – died Oct. 22, 2009; age 83). Soupy Sales died of cancer. (Soupy Sales 1966 Photo)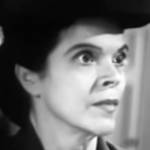 Dorothy Adams
American character actress of stage, TV (Climax!; Dragnet; Trackdown; Perry Mason; Wagon Train; Gunsmoke; I Married Joan; Bonanza), and movies (Johnny Concho; The Winning Team; Jet Job; That's My Man; The Buckskin Lady; Lady Gangster) (born Jan. 8, 1900 – died Mar. 16, 1988; age 88). Cause of death for Dorothy Adams is unknown. (Dorothy Adams 1946 The Inner Circle)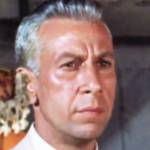 José Ferrer (nee José Vicente Ferrer de Otero y Cintrón)
Tony & Academy Award-winning Puerto-Rican director & actor of TV (Newhart) and film (I Accuse!; Cyrano de Bergerac; State Fair; Return to Peyton Place; The Caine Mutiny; Dune; Ship of Fools; Voyage of the Damned; The Fifth Musketeer; Enter Laughing) (born Jan. 8, 1912 – died Jan. 26, 1992; age 80). José Ferrer died of colon cancer. (José Ferrer 1953 Miss Sadie Thompson)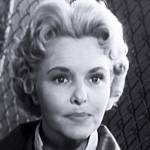 Elisabeth Fraser (nee Elisabeth Fraser Jonker)
American actress of TV (The Phil Silvers Show; One Happy Family; Maude; Wagon Train; Mannix) and movies (A Patch of Blue; The Hidden Hand; The Man Who Came to Dinner; So Big; One Foot in Heaven; Young at Heart; The Tunnel of Love) (born Jan. 8, 1920 – died May 5, 2005; age 85). Elisabeth Fraser died of congestive heart failure. (Elisabeth Fraser 1958 Man With a Camera)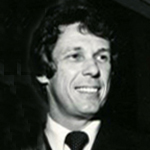 Nolan Miller
Emmy Award-winning American costume designer of TV (Dynasty; Charlie's Angels; Hotel; The Love Boat; Hart to Hart; Vega$; Matt Houston; Pacific Palisades; Models Inc; The Colbys) and movies (Soapdish; All I Want for Christmas) (born Jan. 8, 1933 – died June 6, 2012; age 79). Cause of death for Nolan Miller was lung cancer. (Nolan Miller 1970 Photo: Globe Photos)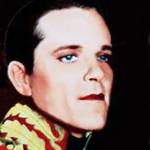 Alexander Gray
American singer & actor of vaudeville, Broadway (Ziegfeld Follies) and operetta stages, radio series (Chrysler Motors Radio Program), and films (Sally; No, No, Nanette; Spring is Here; Viennese Nights; The Red Shadow; Passing the Buck; Moonlight and Pretzels; Trav'lling the Road; Show of Shows) (born Jan. 8, 1891 – died Oct. 4, 1976; age 85). (Alexander Gray 1930 The Song of the Flame)
*Images are public domain or Creative Commons licensed & sourced via Wikimedia Commons, Flickr, or Vimeo, unless otherwise noted*