Celebrating Seniors - Dolly Parton Turns 70 pt 1of2
Dolly Parton Turns 70 Part 1: Tennessee Roots & Going Solo (1946-1976)
Vintage Dolly Parton music videos from her early days: Dumb Blonde, The Last Thing on My Mind, Coat of Many Colors, Jolene, I Will Always Love You.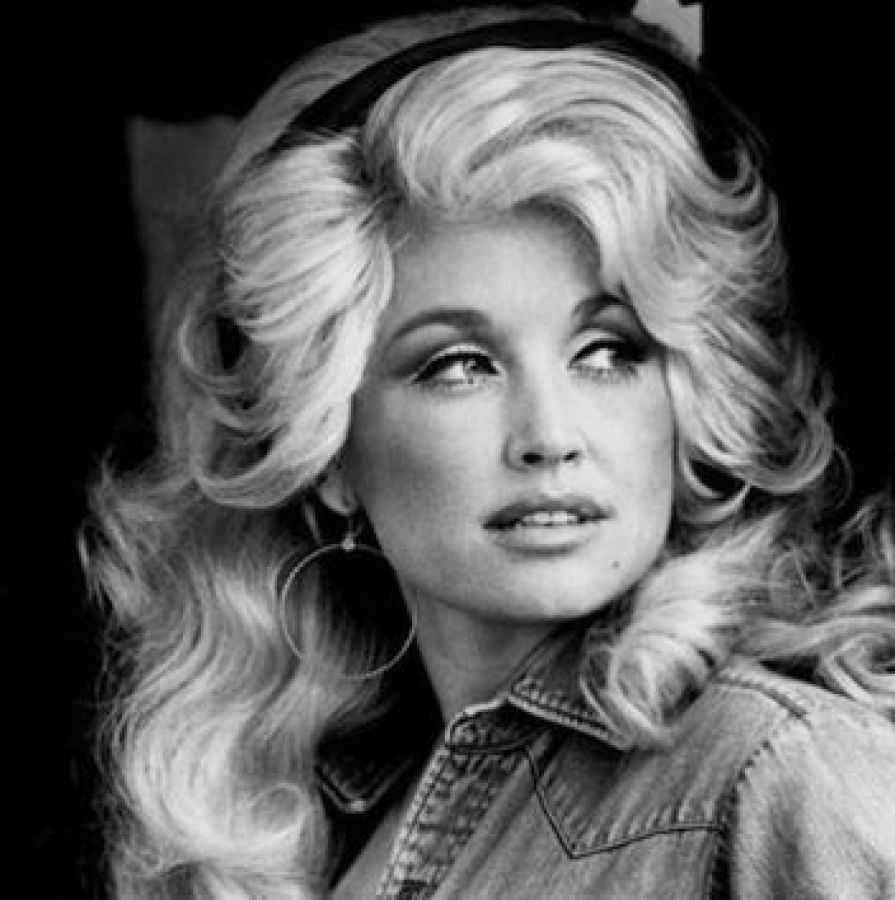 (Dolly Parton 1977  Photo: RCA Records)
Today baby boomer and American singer-songwriter Dolly Parton celebrates her 70th birthday. Parton was born January 19, 1946 in Sevier Valley, Tennessee, one of 12 children. A bronze sculpture of Dolly Parton can be found on the Sevierville courthouse lawn commemorating her birthplace.
In Dolly's own words her family was "dirt poor" and lived in a one-room cabin.
Parton began singing and performing at age 6 in the Church of God, where her grandfather was pastor, and learned to play guitar at age 7 on a homemade guitar. Dolly told Larry King in 2009 that she had been writing songs since the age of 7 and had probably written at least 3,000 songs. According to Dolly, she met her good friend Judy Ogle, when they were both in the third grade; Judy has been Dolly's personal assistant for many years.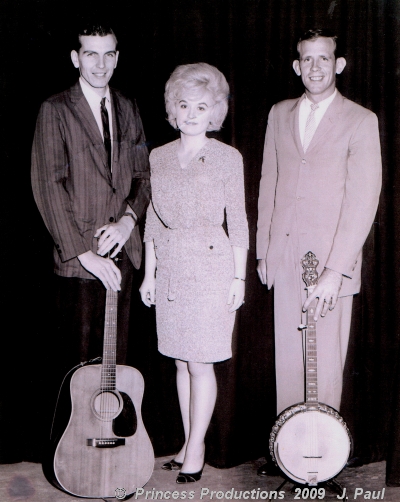 Dolly Parton made her first appearance on the Grand Ole Opry when she was just 13 years old, the same year she recorded her first single Puppy Love on Goldbland Records in Louisiana. Larry Mathis, Dolly Parton, & Bud Brewster performed as The Pick'n Grin Bluegrass Band circa 1950s-1960s, left.
(Larry Mathis, Dolly Parton & Bud Brewster Photo: Princess Theater)
Dolly Parton moved to Nashville in 1964 after graduating from high school at age 18, and has said she met fellow Tennessee native Carl Dean that same day. She first signed with a publishing company Combine Publishing to write songs, and then with Monument Records as a recording artist in 1965.
Dolly Parton and Carl Dean married in Georgia the following year; although Dean is publicity shy and few photos can be found of him, the couple is still married today and will celebrate their 50th wedding anniversary later this year, on May 30, 2016. Parton told interviewer Bobby Whiteman of DailyMail.com back in 2014, that the couple planned to renew their vows on their 50th wedding anniversary.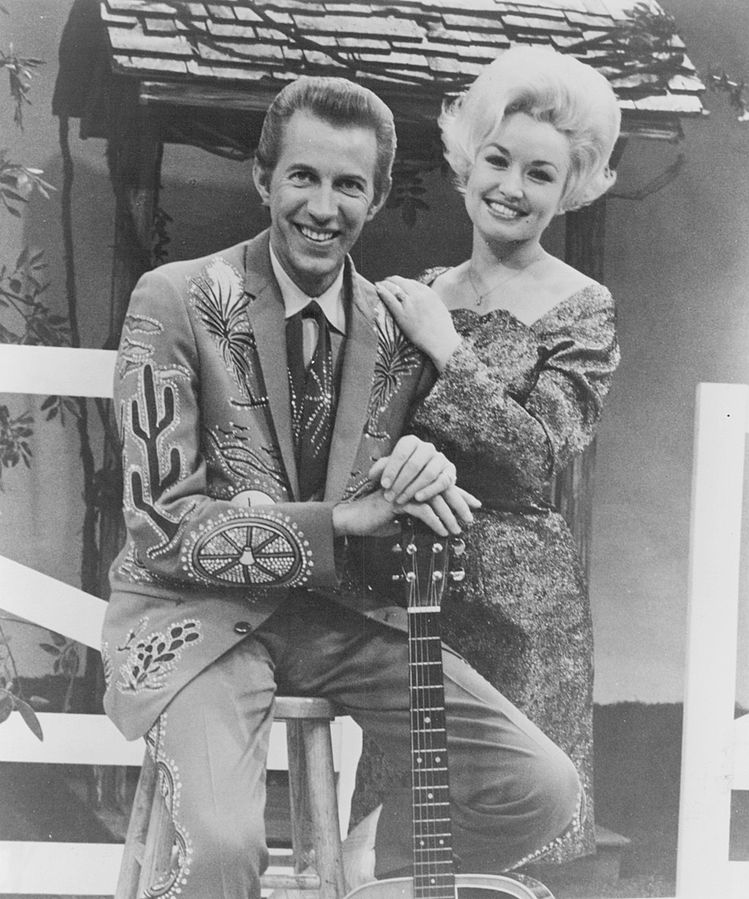 Although she'd already been writing country songs and chart hits covered by country greats like Skeeter Davis and Hank Williams, Jr., it wasn't until Dolly Parton recorded Dumb Blonde (1967) written by Curly Putman, that she had her own hit single, which went to #24 on the country charts. Dolly Parton was invited to join The Porter Wagoner Show, beginning a highly successful 7 year professional partnership. 
(Porter Wagoner & Dolly Parton 1969 Photo: Moeller Talent, Inc.)
Below, Dolly Parton singing Dumb Blonde on The Bobby Lord Show in 1967:
Seniors, baby boomers and country music fans may remember that Dolly's first of many duets with Porter Wagoner was The Last Thing on My Mind (1967) written by Tom Paxton, which made it to the Country Top 10 charts in 1968.
In February 1971 Dolly scored a #1 Country chart hit single, Joshua, which she also wrote. That same year her song Coat of Many Colors made it to #4; it's perhaps the song she's closely associated with, as it mirrors her childhood and a coat her mother made for her, which is on display at Dollywood, her Tennessee theme park. Below, Dolly Parton singing Coat of Many Colors in 1971:
Coat of Many Colors was eclipsed by her biggest hit of the early 1970's, Jolene (1973), which was a #1 Country chart hit in 1974. In December 2015, NBC aired the new made-for-television movie Dolly Parton's Coat of Many Colors, narrated by a now senior citizen Dolly Parton.
Below, Dolly Parton sings her hit single Jolene (1973) and gives the back story to the song, live on her second self-titled television show, Dolly (1987-1988):
In 1974 Dolly decided to go solo, and left The Porter Wagoner Show. Although the professional break-up with Porter Wagoner was not total (he produced some of her songs into 1975), her hit (sad) song I Will Always Love You, was a written by her about the ending of their singing partnership. I Will Always Love You made it to #1 on the Country charts with Dolly Parton singing it in 1974.
In 2005, singer Whitney Houston sang I Will Always Love You in the movie The Bodyguard; both Houston's cover version of Dolly's song and the movie, were major hits.
With her music chart success secured, Parton decided to launch her own self-titled TV variety show Dolly in 1976. The show was cancelled after one season when she wanted out because of the strain on her vocal chords.
More Dolly Parton:
Dolly Parton Turns 70 Part 2: Crossover, Film & Business Success (1977-2015)