February 10th Birthdays
If you were born on February 10th you share a birthday with these famous people: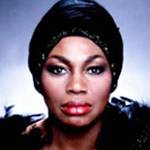 Leontyne Price is 93 (nee Mary Violet Leontyne Price)

Multiple Grammy Award-winning retired American soprano classical opera singer (Il Trovatore, Porgy and Bess, Madama Butterfly, Turandot, Antony and Cleopatra) and nonagenarian senior citizen born February 10, 1927. (Leontyne Price 1994 Photo: Jack Mitchell)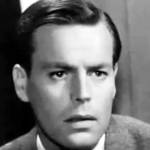 Robert Wagner is 90 (nee Robert John Wagner Jr.)
Octogenarian American actor of TV (It Takes a Thief; Switch; Hart to Hart; NCIS), and movies (All the Fine Young Cannibals; The Biggest Bundle of Them All; Austin Powers films; Prince Valiant; Broken Lance; The Pink Panther), born February 10, 1930. (Robert Wagner 1962 The Condemned of Altona)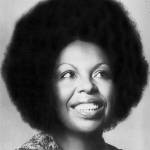 Roberta Flack is 83
Grammy Award-winning American songwriter, singer (The First Time Ever I Saw Your Face; Killing Me Softly With His Song; Where is the Love; The Closer I Get to You; If Ever I See You Again; Tonight, I Celebrate My Love), and senior born February 10, 1937. (Roberta Flack 1976 Photo: Atlantic Records)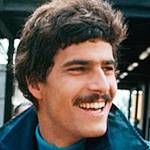 Mark Spitz is 70
International Swimming Hall of Fame American senior, World and Olympic record-setting swimmer (butterfly & freestyle), winner of 9 Olympic gold medals (1968 Mexico City x 2; 1972 Munich x 7), born February 10, 1950. (Mark Spitz 1972 Photo: Giorgio Lotti / Mondadori Publishers)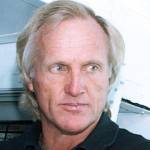 Greg Norman is 65 (nee Gregory John Norman; "The [Great White] Shark")

World Golf Hall of Fame 60+ Australian pro golfer with 20 PGA Tour wins, 2-time winner of The Open Championship (1986 & 1993), 1995 PGA Tour Player of the Year, and octogenarian born February 10, 1955. (Greg Norman 2004 Photo: Photographer's Mate Airman Tommy Gilligan / U.S. Navy)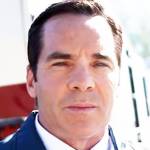 Jay Pickett is 59
Fifty-five plus American screenwriter, producer, & actor of movies (Soda Springs; A Matter of Faith; Rumpelstiltskin) and TV (Frank Scanlon on Port Charles; General Hospital; Days of Our Lives), born February 10, 1961. (Jay Pickett 2015 Kidnapped: The Hannah Anderson Story / Hybrid LLC)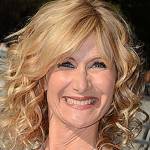 Laura Dern is 53
Emmy Award-winning 50+ American producer and actress of TV (Enlightened; Big Little Lies; Twin Peaks), movies (Jurassic Park; Rambling Rose; Star Wars: The Last Jedi; Citizen Ruth; The Prize Winner of Defiance, Ohio; Wild at Heart; Mask; Blue Velvet), born February 10, 1967. (Laura Dern 2013 Photo: Georges Biard)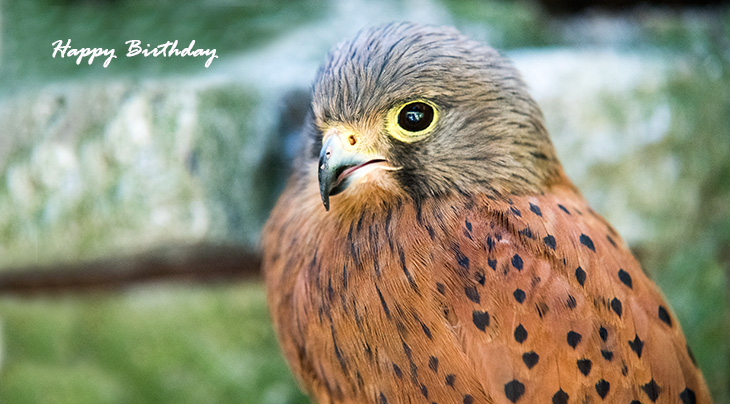 (Falcon Photo: Viktor Jakovlev via Unsplash)
Happy Birthday to everyone celebrating their birthday on February 10th!
And remembering
Jimmy Durante (nee James Francis Durante; "The Great Schnozzola")
American comedian, pianist, singer, host & actor of vaudeville stages, radio, TV (Frosty the Snowman; The Jimmy Durante Show; Jimmy Durante Presents the Lennon Sisters; The Hollywood Palace), and movies (Billy Rose's Jumbo; Melody Ranch) (born Feb. 10, 1893 – died Jan. 29, 1980; age 86). Jimmy Durante died of pneumonia. (Jimmy Durante 1965 What's My Line?)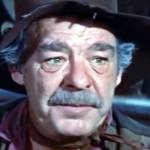 Lon Chaney Jr. (nee Creighton Tull Chaney)
American actor of radio, TV (Hawkeye and the Last of the Mohicans; The Red Skelton Hour), horror films (The Wolf Man, House of Dracula, The Mummy's Curse, Abbott and Costello Meet Frankenstein) and other movies (Of Mice and Men, High Noon) (born Feb. 10, 1906 – died July 12, 1973; age 67). Lon Chaney Jr. died of heart failure. (Lon Chaney Jr. 1958 Money, Women and Guns)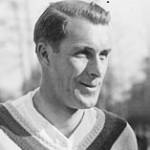 Bill Tilden (nee William Tatem Tilden Jr.)
American and International Tennis Hall of Fame World #1 tennis player (1920-1925), winner of 10 Grand Slam tennis singles titles (Wimbledon 1920, 1921 & 1920; US Open 1920-1925 & 1929) and 8 doubles & mixed doubles championships (born Feb. 10, 1893 – died June 5, 1953; age 60). Bill Tilden died of heart problems. (Bill Tilden 1922 Photo: Bain News Service)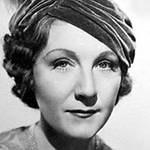 Judith Anderson (nee Frances Margaret Anderson)
Tony & Emmy Award-winning Australian actress of stage, movies (Rebecca; Laura; And Then There Were None; The Strange Love of Martha Ivers; Cat on a Hot Tin Roof; Cinderfella; The Red House; Star Trek III: The Search for Spock), and TV (Minx Lockridge on Santa Barbara) (born Feb. 10, 1897 – died Jan. 3, 1992; age 94). Judith Anderson died of pneumonia. (Judith Anderson Photo: Unknown)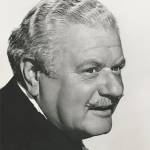 Alan Hale Sr. (nee Rufus Edward Mackahan)

American film actor (The Sea Ghost; Union Depot; Footsteps in the Dark; The Adventures of Robin Hood; The Man in the Iron Mask; So Big; It Happened One Night; Stella Dallas; Algiers; Of Human Bondage; Dick Turpin; Great Expectations; Dodge City) (born Feb. 10, 1892 – died Jan. 22, 1950; age 57). Alan Hale Sr. died of a liver illness. (Alan Hale Sr. 1930s Photo: Bert Six / Warner Bros.)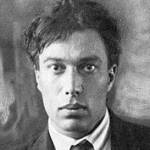 Boris Pasternak
Stalin-denounced Soviet Russian translator, poet (My Sister, Life; When the Weather Clears), playwright, novelist and winner of the 1958 Nobel Prize for Literature (Doctor Zhivago; The Last Summer; Safe Conduct) (born Feb. 10, 1890 – died May 30, 1960; age 70). Cause of death for Boris Pasternak was lung cancer. (Boris Pasternak 1920s Photo: Mondadori Publishers)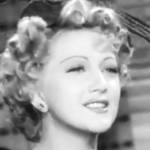 Stella Adler (aka Stella Ardler)
American Theater Hall of Fame actress and performer of stage, TV (Suspense), & movies (Shadow of the Thin Man; My Girl Tisa; Love on Toast), acting teacher (Stella Adler Academy of Acting and Theatre) and author (The Technique of Acting) (born Feb. 10, 1901 – died Dec. 21, 1992; age 91). Stella Adler died of heart failure. (Stella Adler 1941 Shadow of the Thin Man Trailer)
Olin Howland
American character actor of TV (The Real McCoys) and movies (Sheriff of Cimarron; Men in Exile; Santa Fe Saddlemates; Apache Rose; Over the Hill; Home in Wyomin'; Grand Canyon; Belle Starr; This Gun For Hire; Angel and the Badman) (born Feb. 10, 1886 – died Sept. 20, 1959; age 73). Cause of death for Olin Howland is unknown. (Olin Howland 1950 A Ticket to Tomahawk)
*Images are public domain or Creative Commons licensed & sourced via Wikimedia Commons or Flickr, unless otherwise noted*