September 25th Birthdays
If you were born on September 25, you share a birthday with these famous people: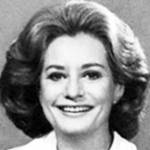 Barbara Walters is 90

Emmy Award-winning Television Hall of Fame merican TV news hostess & journalist (The View; The Today Show; ABC Evening News; 20/20; 10 Most Fascinating People interviewer – Fidel Castro; Michael Jackson) born September 25, 1929. (Barbara Walters 1976 Photo: ABC News)
Ian Tyson
is 86
Canadian country-rock singer-songwriter solo & with ex-wife Sylvia Tyson (Four Strong Winds; Someday Soon; Fifty Years Ago; Springtime in Alberta), TV host (The Ian Tyson Show), born September 25, 1933. (Ian Tyson Photo: © Lee Gunderson / IanTyson.com, used by permission)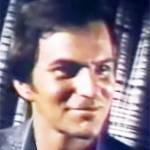 Josh Taylor is 76 (nee Tommy Tim Taylor)
American actor of TV (Beverly Hills, 90210; The Hogan Family / Valerie; Riker; Days of Our Lives; Guiding Light; The Young and The Restless) and movies (Waltz Across Texas), born September 25, 1943. (Josh Taylor 1981 Riker Promo: CBS)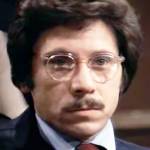 Robert Walden is 76 (nee Robert Wolkowitz)
American actor of TV (Joe Rossi on Lou Grant; Joe Waters on Brothers; Happily Divorced; The Bold Ones: The New Doctors; Medical Center) and films (All the President's Men; Capricorn One; The Hospital), born September 25, 1943. (Robert Walden 1973 The Marcus-Nelson Murders)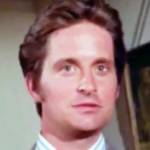 Michael Douglas is 75
Academy Award-winning American producer & actor of TV (Streets of San Francisco) and movies (One Flew Over the Cuckoo's Nest; The China Syndrome; Wall Street; Romancing the Stone; Basic Instinct) born September 25, 1944. (Michael Douglas 1972 Streets of San Francisco: ABC)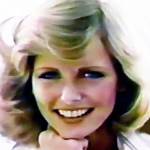 Cheryl Tiegs is 72
American cover girl supermodel (Sports Illustrated Swimsuit issues; Time; Glamour; People; Vogue; Harper's Bazaar), fashion designer & businesswoman (Sears clothing line; Cheryl Tiegs Sportswear), and septuagenarian senior citizen born September 25, 1947. (Cheryl Tiegs 1975 Cover Girl Commercial)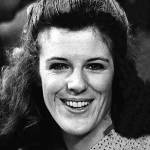 Mimi Kennedy is 71 (nee Mary Claire Kennedy)
American actress of stage, TV (Abby O'Neil on Dharma & Greg; Marjorie on Mom; Homefront; Savannah; The Two of Us; The Young and the Restless; Spencer), & movies (Midnight in Paris; Erin Brockovich; The Five-Year Engagement), born September 25, 1948. (Mimi Kennedy 1977 Photo: NBC)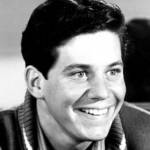 Anson Williams is 70 (nee Anson William Heimlich)
American television actor (Potsie Weber on Happy Days) and director (The Secret Life of the American Teenager; Melrose Place; Beverly Hills, 90210; Sabrina, the Teenage Witch; SeaQuest 2032; Baywatch; Lizzie McGuire), born September 25, 1949. (Anson Williams 1973 Happy Days Photo: ABC TV)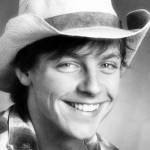 Mark Hamill is 68
American voice over artist & actor of video games, movies (Luke Skywalker in Star Wars films; Corvette Summer; The Night the Lights Went Out in Georgia) and TV (Kent Murray on General Hospital; The Texas Wheelers), born September 25, 1951. (Mark Hamill 1975 The Texas Wheelers Photo: ABC TV)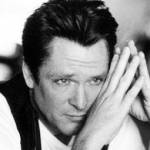 Michael Madsen is 61
American movie actor (Donnie Brasco; Executive Target; Species; Die Another Day; Reservoir Dogs; Thelma & Louise; Kill Bill movies; Fatal Instinct; Free Willy; A House in the Hills; The Getaway; Wyatt Earp; The Natural), born September 25, 1958. (Michael Madsen 2009 Photo: MichaelMadsenTM)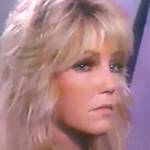 Heather Locklear is 58 
American actress of TV (Sammy Jo on Dynasty; Amanda on Melrose Place; Stacy Sheridan on T. J. Hooker; Spin City; Hot in Cleveland) and movies (Firestarter; Money Talks; The Perfect Man; Flying By; Uptown Girls), born September 25, 1961. (Heather Locklear 1986 Dynasty Promo: ABC)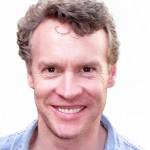 Tate Donovan is 56
American director & actor of movies (Memphis Belle; Love Potion No. 9; Clean and Sober; Argo; The Only Thrill; SpaceCamp; Shooter) and TV (Jimmy Cooper on The O.C.; 24: Live Another Day; Friends; Ally McBeal), born September 25, 1963. (Tate Donovan 2007 Photo: Jennifer H2525)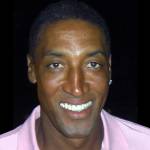 Scottie Pippen is 54
Naismith Memorial Basketball Hall of Fame American pro basketball player, U.S Olympic "Dream Team" (1992) gold medalist, 7-time NBA All-Star forward (Chicago Bulls – 6x NBA champs; Houston Rockets; Portland Trail Blazers), born September 25, 1965. (Scottie Pippen 2009 Photo: Noraft)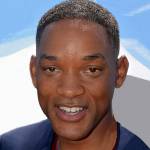 Will Smith is 51 (nee Willard Carroll Smith Jr.; "The Fresh Prince")
Grammy Award-winning American songwriter, singer, producer, comedian & actor of TV (The Fresh Prince of Bel-Air) and movies (Independence Day; Ali; The Pursuit of Happyness; Bad Boys; Men in Black; Enemy of the State), born September 25, 1968. (Will Smith 2017 Photo: Georges Biard)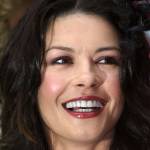 Catherine Zeta-Jones is 50
Tony & Academy Award-winning Welsh dancer-actress of stage, TV (Feud: Bette and Joan; Queen America) and movies (Chicago; The Mask of Zorro; Entrapment; America's Sweethearts; Intolerable Cruelty; The Terminal), born September 25, 1969. (Catherine Zeta-Jones 2005 Photo: John Harrison)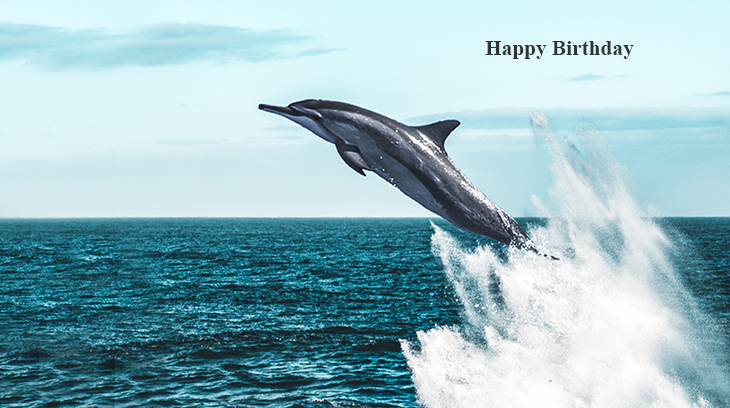 (Dolphin Photo: Pagie Page via Unsplash)
Happy Birthday to everyone celebrating their birthday on September 25th!
And remembering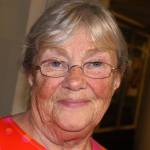 Maj Sjöwall
Swedish translator, columnist, and author, co-creator with partner Per Wahlöö, of Stockholm Police Detective Martin Beck crime fiction novels (The Laughing Policeman; Murder at the Savoy; The Man Who Went Up in Smoke; Roseanna) (born Sept. 25, 1935 – died Apr. 29, 2020; age 84). Maj Sjöwall died after a long illness. (Maj Sjöwall 2009 Photo: Dr. Jost Hindersmann Krimindoedel)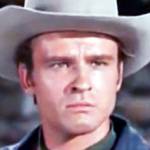 John Ericson (nee Joachim Alexander Ottokar Meibes)
German-American actor of stage, TV (Sam Bolt on Honey West; General Hospital; Zane Grey Theater; Climax!), movies (Pretty Boy Floyd; Oregon Passage; Teresa; The Student Prince; Rhapsody; Green Fire; Bedknobs and Broomsticks; Forty Guns; Bad Day at Black Rock) (born Sept. 23, 1926 – died May 3, 2020; age 93). John Ericson died of pneumonia. (John Ericson 1960 Bonanza)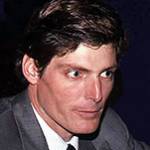 Christopher Reeve
American actor of movies (Superman films; Somewhere in Time; Deathtrap; The Bostonians; The Aviator; Switching Channels; Speechless; Village of the Damned; Above Suspicion) and TV (Ben Harper on Love of Life) (born Sept. 25, 1952 – died Oct. 10, 2004; age 52). Christopher Reeve died of infection complications. (Christopher Reeve 1985 Photo: Jbfrankel)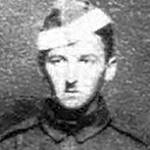 William Faulkner (nee William Cuthbert Falkner)
American screenwriter & author, winner of the 1949 Nobel Prize in Literature & a 2-time Pulitzer Prize-winning novelist (A Fable; The Reivers; The Sound and the Fury; Light in August; A Rose for Emily) (born Sept. 25, 1897 – died July 6, 1962; age 64). William Faulkner died of a heart attack. (William Faulkner 1918 Photo: Royal Flying Corps Reserves/ University of Toronto)
Aldo Ray (nee Aldo Da Re)
American movie actor (God's Little Acre; The Naked and the Dead; We're No Angels; Battle Cry; Let's Do It Again; Pat and Mike; The Marrying Kind; Sylvia; Nightmare in the Sun; Dead Heat on a Merry-Go-Round; The Green Berets) (born Sept. 25, 1926  – died Mar. 27, 1991; age 64). Aldo Ray died of pneumonia and throat cancer complications. (Aldo Ray 1953 Miss Sadie Thompson Trailer)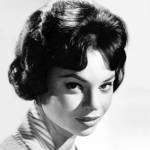 Juliet Prowse
British Indian-South African dancer, singer & actress of stage, movies (G. I. Blues; Can-Can; The Fiercest Heart; The Right Approach; The Second Time Around; Run for Your Wife; Who Killed Teddy Bear) and TV (Mona McCluskey; The Love Boat) (born Sept. 25, 1936 – died Sept. 14, 1996; age 59). Juliet Prowse died of pancreatic cancer. (Juliet Prowse 1960 Photo: 20th Century Fox)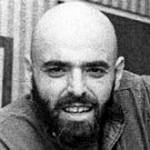 Shel Silverstein (nee Sheldon Allan Silverstein; "Uncle Shelby")
Grammy Award-winning American Playboy travel cartoonist (Shel Silverstein Visits…), poet, children's author (The Giving Tree), singer-songwriter (A Boy Named Sue; The Unicorn; The Cover of Rolling Stone; Sylvia's Mother) (born Sept. 25, 1930 – died May 10, 1999; age 68). Shel Silverstein died of a heart attack. (Shel Silverstein 1960s Photo: Courtesy HarlanHoward.com)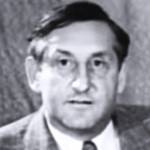 John Howard Lawson
Blacklisted (The Hollywood Ten) American author  playwright & screenwriter of movies (Cry, the Beloved Country; Smash-Up: The Story of a Woman; The Careless Years; Algiers; Good-bye Love; Our Blushing Brides; Party Wire; Blockade; Sahara) (born Sept. 25, 1894 – died Aug. 11, 1977; age 82). Cause of death for John Howard Lawon is unknown. (John Howard Lawson 1950 The Hollywood Ten)
*Images are public domain or Creative Commons licensed & sourced via Wikimedia Commons, Vimeo, YouTube, or Flickr, unless otherwise noted*