April 16th Birthdays
If you were born on April 16th you share a celebrity birthday with these famous people:
Bobby Vinton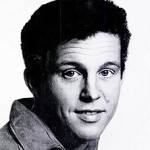 is 88 (nee Stanley Robert Vinton Jr.; "The Polish Prince")
American singer & songwriter (Blue Velvet; Blue on Blue; Mr. Lonely; Roses Are Red [My Love]; I Love How You Love Me; My Melody of Love; Sealed With a Kiss; Over and Over), actor & host of TV (The Bobby Vinton Show) and movies (Big Jake), born April 16, 1935. (Bobby Vinton 1965 Photo: Epic Records / Billboard)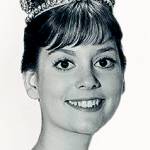 Lesley Ann Warren is 77 (ex of Jon Peters; ex-partner of Jeffrey Hornaday)
American singer and actress of stage, television (Cinderella; In Plain Sight; Mission: Impossible; Dr. Kildare; Desperate Housewives; Will & Grace; Harold Robbins' 79 Park Avenue) & film (Victor Victoria; Clue; The Limey; Choose Me), born April 16, 1946. (Lesley Ann Warren 1969 Cinderella Photo: CBS TV)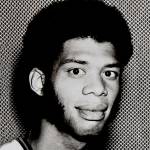 Kareem Abdul-Jabbar is 76 (nee Ferdinand Lewis Alcindor Jr.)
Naismith Memorial Basketball Hall of Fame professional American basketball player (Milwaukee Bucks; Los Angeles Lakers), 1970 NBA Rookie of the Year, 1970s & 1980s 6-time NBA Champion & MVP, 19-time NBA All-Star, born April 16, 1947. (Kareem Abdul-Jabar 1970 Photo: NBA)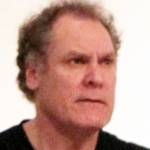 Jay O. Sanders is 70 (nee Jay Olcutt Sanders; married Maryann Plunkett)

American actor of TV (After MASH; Crime Story; Law & Order: Criminal Intent; Sneaky Pete; The Sinner), and movies (V.I. Warshawski; Defenseless; The MatchMaker; Kiss the Girls; Angels in the Outfield; Daylight; The Day After Tomorrow), born April 16, 1953. (Jay O. Sanders 2008 US Marine Corps)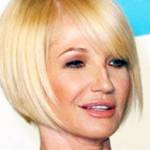 Ellen Barkin is 69 (ex of Gabriel Byrne)
Tony & Emmy Award-winning American actress of stage, TV (Animal Kingdom; The New Normal; Before Women Had Wings), & movies (Diner; The Big Easy; Sea of Love; Tender Mercies; Eddie and the Cruisers; Drop Dead Gorgeous; The Fan), born April 16, 1954. (Ellen Barkin 2007 Photo: Editors of "More")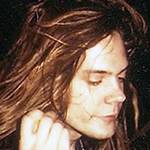 Dave Pirner is 59 (nee David Anthony Pirner)
American record producer, songwriter, and lead singer for alt-rock band Soul Asylum (Misery; Runaway Train; Black Gold; Without a Trace; Just Like Anyone; Sexual Healing; Somebody to Shove; Can't Even Tell; I Will Still Be Laughing), born April 16, 1964. (Dave Pirner 1990 Photo: Isa Blake)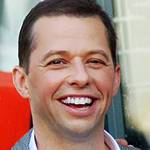 Jon Cryer is 58 (nee Jonathan Niven Cryer; married Lisa Joyner)

Emmy Award-winning American actor of stage, TV (Two and a Half Men; The Famous Teddy Z; Partners; Getting Personal; Supergirl) & movies (Pretty in Pink; Morgan Stewart's Coming Home; Hiding Out), producer, screenwriter, & director, born April 16, 1965. (Jon Cryer 2011 Photo: Angela George)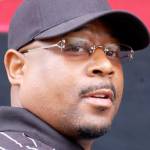 Martin Lawrence is 58 (ex of Patricia Southall)
American screenwriter, producer, & actor of TV (Martin; 1st Amendment Stand Up; What's Happening Now!) and movies (A Thin Line Between Love and Hate; House Party; Bad Boys; Boomerang; Life; Blue Streak; Big Momma's House; Wild Hogs), born April 16, 1965. (Martin Lawrence 2013 Photo: Angela George)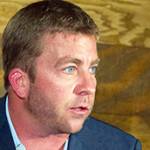 Peter Billingsley is 52 (nee Peter Michaelsen; brother of Melissa Billingsley)
American producer, director, & actor of TV (Dinner for Five; F is for Family) and films (A Christmas Story; Iron Man; Give Us This Day; Four Christmases; Term Life; Couples Retreat; The Break-Up; Death Valley; A Christmas Story Christmas; Russkies), born April 16, 1971. (Peter Billingsley 2014: Dominick D)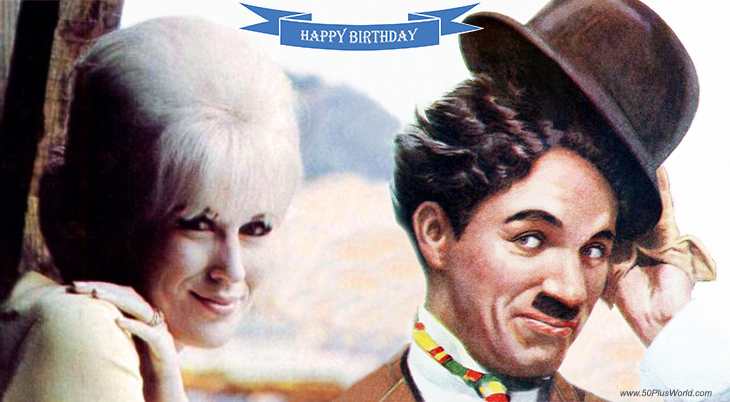 (Dusty Springfield 1966: Philips Records / Billboard | Charlie Chaplin 1919: Film Fun)
Happy Birthday to everyone celebrating their birthday on April 16th!
Remember These April 16th Famous Birthdays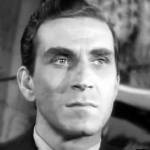 Peter Mark Richman (nee Marvin Jack Richman; aka Mark Richman)
American actor of TV (Nick Cain on Cain's Hundred; Longstreet; Santa Barbara; Dynasty; The F.B.I.; Beverly Hills, 90210; Police Story; The Virginian; Barnaby Jones) and movies (The Black Orchid; The Murder Men; Agent for H.A.R.M.; The Strange One; Friendly Persuasion; Dark Intruder) (born Apr. 16, 1927  – died Jan. 14, 2021; age 93). (Peter Mark Richman 1965 12 O'Clock High)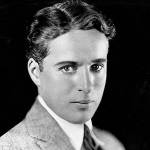 Charlie Chaplin (nee Charles Spencer Chaplin; "The Tramp")
Oscar-winning English composer, United Artists co-founder, filmmaker & actor (The Tramp; The Kid; The Gold Rush; City Lights; Modern Times; The Great Dictator; Limelight) (born Apr. 16, 1889 – died Dec. 25, 1977; age 88). Half-brother of Sydney Chaplin, George Wheeler Dryden. Married Oona O'Neill; ex of Mildred Harris, Lita Grey, Paulette Goddard. (Charlie Chaplin 1920s)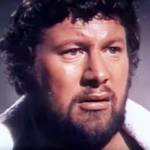 Peter Ustinov (nee Peter Alexander Freiherr von Ustinov)

Academy Award-winning English screenwriter, director, & actor of stage, TV and movies (Romanoff and Juliet; Quo Vadis; Billy Budd; Beau Brummell; We're No Angels; Spartacus; Topkapi; Blackbeard's Ghost; Death on the Nile; The Sundowners; Private Angelo) (born Apr. 16, 1921 – died Mar. 28, 2004; age 82). Peter Ustinov died of heart failure. (Peter Ustinov 1960 Spartacus Trailer)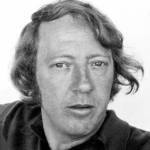 Robert Stigwood
Australian-British producer of music, stage, and movies (Hair; Jesus Christ Superstar; Saturday Night Fever; Evita; Grease; Pippin; Sweeney Todd; The Fan; Gallipoli), artist talent promoter (The Bee Gees; Rod Stewart; David Bowie) (born Apr. 16, 1934 – died Jan. 4, 2016; age 81). Robert Stigwood's cause of death is unknown. (Robert Stigwood 1972 Photo: Allen Warren)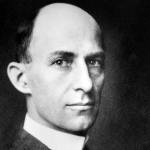 Wilbur Wright
International Air & Space Hall of Fame American pilot & aviation pioneer (gliders, kites, airplanes), with brother Orville Wright achieved the 1st successful airplane flight (Kitty Hawk, N.C., December 1903), and co-invented the 1st fixed-wing aircraft (born Apr. 16, 1867 – died May. 30, 1912; age 45). Wilbur Wright died of typhoid fever. (Wilbur Wright c. 1890s-1900s)
Dusty Springfield (nee Mary Isobel Catherine Bernadette O'Brien)
Grammy & Rock & Roll Hall of Fame English blue-eyed soul singer (I Only Want to Be With You; Wishin' and Hopin';  You Don't Have to Say You Love Me; What Have I Done to Deserve This; Son of a Preacher Man; The Look of Love) (born Apr. 16, 1939 – died Mar. 2, 1999; age 59). Dusty Springfield died of breast cancer. (Dusty Springfield 1966 Photo: Philips Records / Billboard)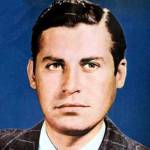 John Hodiak (ex of Anne Baxter)
American film actor (Lifeboat; A Bell For Adano; Somewhere in the Night; Maisie Goes to Reno; Sunday Dinner for a Soldier; Love From a Stranger; The Harvey Girls; Desert Fury; Command Decision; A Lady Without Passport; The People Against O'Hara; The Sellout; Trial; Homecoming) (born Apr. 16, 1914 – died Oct. 19, 1955; age 41). John Hodiak died of a heart attack. (John Hodiak 1944)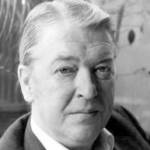 Kingsley Amis (ex of Elizabeth Jane Howard)
English teacher, non-fiction writer (The James Bond Dossier), literary critic, poet, screenwriter & novelist (Lucky Jim; That Uncertain Feeling; I Like It Here; Take a Girl Like You; One Fat Englishman; The Green Man; The Riverside Villas Murder; Colonel Sun) (born Apr. 16, 1922 – died Oct. 22, 1995; age 73). Kingsley Amis died 2 months after a suspected stroke. (Kingsley Amis 1980)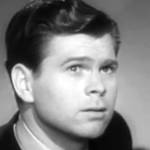 Barry Nelson (nee Robert Haakon Nielsen)
American actor of TV (George Cooper on My Favorite Husband; Hudson's Bay; The Hunter; Suspense; Dallas) and movies (The Man with My Face; The First Traveling Saleslady; The Affairs of Martha; The Human Comedy; Bataan; Winged Victory) (born Apr. 16, 1917 – died Apr. 7, 2007; age 89). Cause of death for Barry Nelson is unknown. (Barry Nelson 1941 Shadow of the Thin Man Trailer)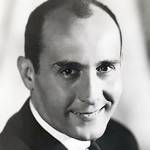 Henry Mancini (nee Enrico Nicola Mancini)

American conductor, Academy and Grammy Award-winning music composer of TV (The Thorn Birds; Remington Steele) & movies (The Pink Panther; Moon River / Breakfast at Tiffany's; Baby Elephant Walk / Hatari!; Peter Gunn; Days of Wine and Roses) (born Apr. 16, 1924 – died June 14, 1994; age 70). Henry Mancini died of pancreatic cancer. (Henry Mancini 1964 Photo)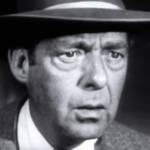 Howard Negley
American character actor of TV (Death Valley Days; The Life and Legend of Wyatt Earp; Tales of Wells Fargo; The Texan; Wanted: Dead or Alive; 26 Men; Cheyenne; The Adventures of Champion; The Roy Rogers Show) and movies (The Missourians) (born Apr. 16, 1898 – died Nov. 7, 1983; age 85). Cause of death for Howard Negley is unknown. (Howard Negley 1952 Kansas City Confidential)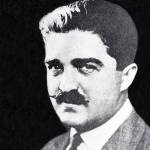 Christy Cabanne (nee William Christy Cabanne)
American actor, writer, & director of silent films (Neptune's Daughter; The Masked Bride; Lend Me Your Husband; God's Outlaw) & classic movies (Jane Eyre; Graft; King of the Bandits; Robin Hood of Monterey; Black Diamonds; Legion of Lost Flyers; A Girl of the Limberlost; Restless Youth) (born Apr. 16, 1888 – died Oct. 15, 1950; age 62). (Christy Cabanne 1921: Wid's Yearbook)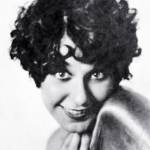 Fifi D'Orsay (nee Marie-Rose Angelina Yvonne Lussier)
Canadian actress of vaudeville & Broadway (Greenwich Follies) & classic movies (Young as You Feel; The Life of Jimmy Dolan; The Merry Widow; Mr. Lemon of Orange; Going Hollywood; Hot For Paris; They Had to See Paris; The Girl From Calgary; Wonderbar; Three Legionnaires; What a Way to Go!; The Gangster) (born Apr. 16, 1904 – died Dec. 2, 1983; age 79). (Fifi D'Orsay 1931)
*Images are public domain or Creative Commons licensed & sourced via Wikimedia Commons, Vimeo, or Flickr, unless otherwise noted*