April 16th Birthdays
If you were born on April 16th you share a birthday with these famous people:
Bobby Vinton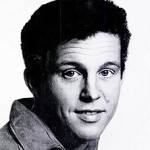 is 86 (nee Stanley Robert Vinton Jr.; "The Polish Prince")
American singer & songwriter (Blue Velvet; Blue on Blue; Mr. Lonely; Roses Are Red [My Love]; I Love How You Love Me; My Melody of Love; Sealed With a Kiss), actor & host of TV (The Bobby Vinton Show) and movies (Big Jake), born April 16, 1935. (Bobby Vinton 1965 Photo: Epic Records / Billboard)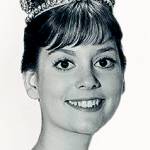 Lesley Ann Warren is 75
American singer and actress of stage, television (Cinderella; In Plain Sight; Mission: Impossible; Dr. Kildare; Desperate Housewives; Will & Grace; Harold Robbins' 79 Park Avenue) & film (Victor Victoria; Clue; The Limey; Choose Me), born April 16, 1946. (Lesley Ann Warren 1969 Cinderella Photo: CBS TV)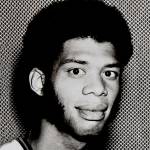 Kareem Abdul-Jabbar is 74 (nee Ferdinand Lewis Alcindor Jr.)
Naismith Memorial Basketball Hall of Fame retired American NBA player (Milwaukee Bucks; Los Angeles Lakers), 1970 NBA Rookie of the Year, 1970s & 1980s 6-time NBA Champion & MVP, 19-time NBA All-Star, born April 16, 1947. (Kareem Abdul-Jabar 1970 Photo: NBA)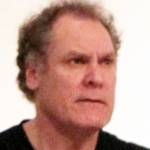 Jay O. Sanders is 68 (nee Jay Olcutt Sanders)

American actor of TV (After MASH; Crime Story; Law & Order: Criminal Intent; Sneaky Pete; The Sinner), and movies (V.I. Warshawski; Defenseless; The MatchMaker; Kiss the Girls; Angels in the Outfield; Daylight; The Day After Tomorrow), born April 16, 1953. (Jay O. Sanders 2008 US Marine Corps)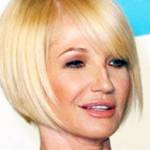 Ellen Barkin is 67
Tony & Emmy Award-winning American actress of stage, TV (Animal Kingdom; The New Normal; Before Women Had Wings), & movies (Diner; The Big Easy; Sea of Love; Tender Mercies; Eddie and the Cruisers; Drop Dead Gorgeous; The Fan), born April 16, 1954. (Ellen Barkin 2007 Photo: Editors of "More")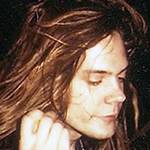 Dave Pirner is 57 (nee David Anthony Pirner)
American record producer, songwriter, and lead singer for alt-rock band Soul Asylum (Misery; Runaway Train; Black Gold; Without a Trace; Just Like Anyone; Sexual Healing; Somebody to Shove; Can't Even Tell; I Will Still Be Laughing), born April 16, 1964. (Dave Pirner 1990 Photo: Isa Blake)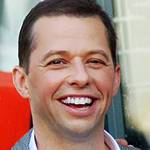 Jon Cryer is 55 (nee Jonathan Niven Cryer)

Emmy Award-winning American actor of stage, TV (Two and a Half Men; The Famous Teddy Z; Partners; Getting Personal; Supergirl) & movies (Pretty in Pink; Morgan Stewart's Coming Home; Hiding Out), producer, screenwriter, & director, born April 16, 1965. (Jon Cryer 2011 Photo: Angela George)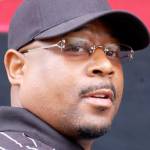 Martin Lawrence is 56
American screenwriter, producer, & actor of TV (Martin; 1st Amendment Stand Up; What's Happening Now!) and movies (A Thin Line Between Love and Hate; House Party; Bad Boys; Boomerang; Life; Blue Streak; Big Momma's House; Wild Hogs), born April 16, 1965. (Martin Lawrence 2013 Photo: Angela George)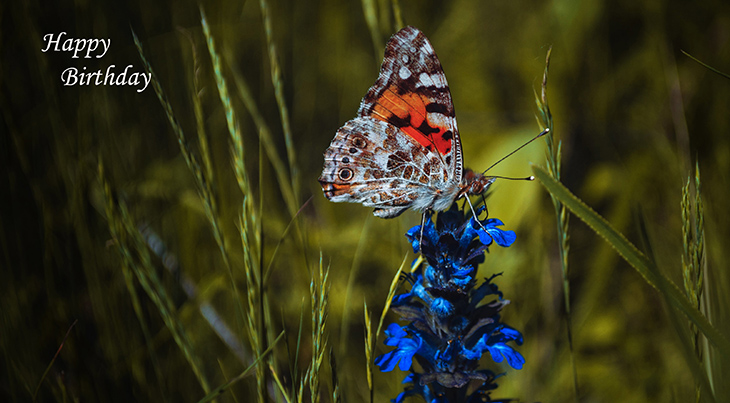 (Orange Butterfly & Blue Flower Photo: Nazar Synytsia via Unsplash)
Happy Birthday to everyone celebrating their birthday on April 16th!
And remembering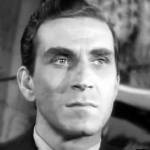 Peter Mark Richman (nee Marvin Jack Richman; aka Mark Richman)
American actor of TV (Nick Cain on Cain's Hundred; Longstreet; Santa Barbara; Dynasty; The F.B.I.; Beverly Hills, 90210; Police Story; The Virginian; Barnaby Jones) and movies (The Black Orchid; The Murder Men; Agent for H.A.R.M.; Friendly Persuasion; The Strange One) (born Apr. 16, 1927  – died Jan. 14, 2021; age 93). (Peter Mark Richman 1965 12 O'Clock High)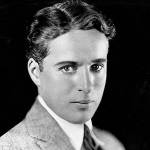 Charlie Chaplin (nee Charles Spencer Chaplin; "The Tramp")
Academy Award-winning English composer, co-founder of United Artists, screenwriter, slapstick comedy actor of stage and movies (The Tramp; The Kid; The Gold Rush; City Lights; Modern Times; The Great Dictator; Limelight; The Circus; Camille) (born Apr. 16, 1889 – died Dec. 25, 1977; age 88). Charlie Chaplin died of a stroke. (Charlie Chaplin 1920s Photo: Strauss-Peyton Studio)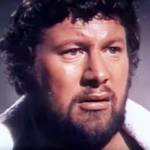 Peter Ustinov (nee Peter Alexander von Ustinov)

Academy Award-winning English screenwriter, director, & actor of stage, TV and movies (Romanoff and Juliet; Quo Vadis; Billy Budd; Beau Brummel; We're No Angels; Spartacus; Topkapi; Blackbeard's Ghost; Death on the Nile; The Sundowners; Private Angelo) (born Apr. 16, 1921 – died Mar. 28, 2004; age 82). Peter Ustinov died of heart failure. (Peter Ustinov 1960 Spartacus Trailer)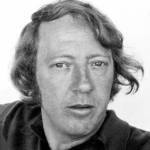 Robert Stigwood
Australian-British producer of music, stage, and movies (Hair; Jesus Christ Superstar; Saturday Night Fever; Evita; Grease; Pippin; Sweeney Todd; The Fan; Gallipoli), artist talent promoter (The Bee Gees; Rod Stewart; David Bowie) (born Apr. 16, 1934 – died Jan. 4, 2016; age 81). Robert Stigwood's cause of death is unknown. (Robert Stigwood 1972 Photo: Allen Warren)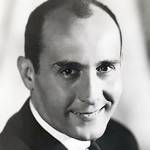 Henry Mancini (nee Enrico Nicola Mancini)

American conductor, Academy and Grammy Award-winning music composer of TV (The Thorn Birds; Remington Steele) & movies (The Pink Panther; Moon River / Breakfast at Tiffany's; Baby Elephant Walk / Hatari!; Peter Gunn; Days of Wine and Roses) (born Apr. 16, 1924 – died June 14, 1994; age 70). Henry Mancini died of pancreatic cancer. (Henry Mancini 1964 Photo)
Dusty Springfield (nee Mary Isobel Catherine Bernadette O'Brien)
Grammy & Rock & Roll Hall of Fame English blue-eyed soul singer (I Only Want to Be With You; Wishin' and Hopin';  You Don't Have to Say You Love Me; What Have I Done to Deserve This; Son of a Preacher Man) (born Apr. 16, 1939 – died Mar. 2, 1999; age 59). Dusty Springfield died of breast cancer. (Dusty Springfield 1966 Photo: Philips Records / Billboard)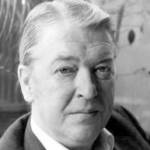 Kingsley Amis
English teacher, non-fiction writer (The James Bond Dossier), literary critic, poet, screenwriter & novelist (Lucky Jim; That Uncertain Feeling; I Like It Here; Take a Girl Like You; One Fat Englishman; The Green Man; The Riverside Villas Murder) (born Apr. 16, 1922 – died Oct. 22, 1995; age 73). Kingsley Amis died 2 months after a suspected stroke. (Kingsley Amis 1980 Photo)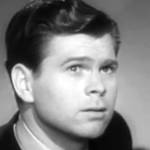 Barry Nelson (nee Robert Haakon Nielsen)
American actor of TV (George Cooper on My Favorite Husband; Hudson's Bay; The Hunter; Suspense; Dallas) and movies (The Man with My Face; The First Traveling Saleslady; The Affairs of Martha; The Human Comedy; Bataan; Winged Victory) (born Apr. 16, 1917 – died Apr. 7, 2007; age 89). Cause of death for Barry Nelson is unknown. (Barry Nelson 1941 Shadow of the Thin Man Trailer)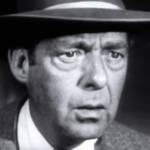 Howard Negley
American character actor of TV (Death Valley Days; The Life and Legend of Wyatt Earp; Tales of Wells Fargo; The Texan; Wanted: Dead or Alive; 26 Men; Cheyenne; The Adventures of Champion; The Roy Rogers Show) and movies (The Missourians) (born Apr. 16, 1898 – died Nov. 7, 1983; age 85). Cause of death for Howard Negley is unknown. (Howard Negley 1952 Kansas City Confidential)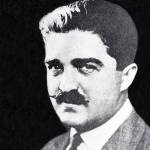 Christy Cabanne (nee William Christy Cabanne)
American actor, writer, & director of silent films (Neptune's Daughter; The Masked Bride; Lend Me Your Husband; God's Outlaw) & classic movies (Jane Eyre; Graft; King of the Bandits; Robin Hood of Monterey; Black Diamonds; Legion of Lost Flyers; A Girl of the Limberlost; Restless Youth) (born Apr. 16, 1888 – died Oct. 15, 1950; age 62). (Christy Cabanne 1921 Photo: Wid's Yearbook)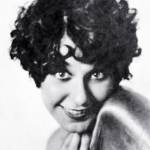 Fifi D'Orsay (nee Marie-Rose Angelina Yvonne Lussier)
Canadian actress of vaudeville & Broadway (Greenwich Follies) & classic movies (Young as You Feel; The Life of Jimmy Dolan; The Merry Widow; Mr. Lemon of Orange; Going Hollywood; Hot For Paris; They Had to See Paris; The Girl From Calgary; Wonderbar; Three Legionnaires; What a Way to Go!; The Gangster) (born Apr. 16, 1904 – died Dec. 2, 1983; age 79). (Fifi D'Orsay 1931)
*Images are public domain or Creative Commons licensed & sourced via Wikimedia Commons, Vimeo, or Flickr, unless otherwise noted*