July 1st Birthdays
If you were born on July 1st you share a Canada Day celebrity birthday with these famous people:
Leslie Caron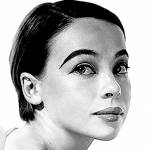 is 92 (ex of Geordie Hormel, Peter Hall, Michael Laughlin)

Emmy Award-winning French-American dancer-actress of TV & movies (An American in Paris; Lili; The Glass Slipper; Daddy Long Legs; Gigi; Promise Her Anything; The Subterraneans; Fanny; Father Goose; Gaby; The Doctors Dilemma; The L-Shaped Room), born July 1, 1931. (Leslie Caron 1960s Photo)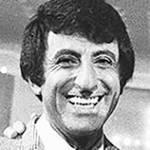 Jamie Farr is 89 (nee Jameel Farah)
American actor of stage, TV (Corporal Maxwell Klinger on M*A*S*H & After MASH; Port Charles; The Dick Van Dyke Show), and movies (With Six You Get Eggroll; Arnold; The Cannonball Run; Scrooged; A Month of Sundays; Blackboard Jungle), born July 1, 1934. (Jamie Farr 1976 Stumpers Photo: NBC)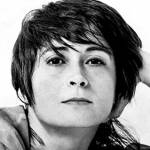 Twyla Tharp is 82
Tony & Emmy Award-winning American senior, dancer and choreographer (Deuce Coupe) for American Ballet Theatre, Paris Opera Ballet, New York City Ballet, Martha Graham Dance Company, & founder of Twyla Tharp Dance, born July 1, 1941. (Twyla Tharp 1981 Photo: Ken Duncann)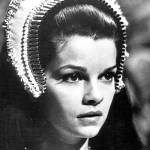 Geneviève Bujold is 81 (ex of Paul Almond)
Canadian actress of TV and movies (Anne of the Thousand Days; Earthquake; King of Hearts; Coma; Tightrope; Dead Ringers; Murder by Decree; Final Assignment; Act of the Heart; The Trojan Women; The Last Flight of Noah's Ark; Choose Me), born July 1, 1942. (Geneviève Bujold 1969 Photo) 
Debbie Harry
is 78 (nee Angela Tremble; aka Deborah Harry)
American actress of TV & movies (Hairspray; Satisfaction; Cop Land; Deuces Wild; Elegy), dance & new wave singer-songwriter solo, and as lead singer of Blondie (Heart of Glass; Call Me; The Tide is High; Rapture; Atomic; Maria; One Way or Another), born July 1, 1945. (Deborah Harry 1970s Photo: stein odland)
Daryl Anderson is 72
American photographer, TV producer (Screen Actors Guild Awards), and actor of stage, movies, & TV (Dennis "Animal" Price on Lou Grant; Passions; Days of Our Lives, The Young and the Restless; Hollywood Wives; Melrose Place; Trapper John, M.D.), born July 1, 1951. (Daryl Anderson 1977 Photo: CBS TV)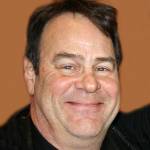 Dan Aykroyd is 71 (nee Daniel Edward Aykroyd; married Donna Dixon)
Emmy Award-winning Canadian comedian, producer, screenwriter & actor of TV (Saturday Night Live; Soul Man; According to Jim) and movies (The Blues Brothers; Ghostbusters; Trading Places; Neighbors; My Fellow Americans; Dragnet), born July 1, 1952. (Dan Aykroyd 2009 Photo: Rnunezart)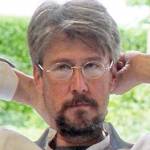 Alan Ruck is 67 (married Mireille Enos)

American actor of stage, TV (Stuart Bondek on Spin City; Mad About You), and movies (Ferris Bueller's Day Off; Three for the Road; Speed; Class; Star Trek: Generations; Young Guns II; Twister; Cheaper by the Dozen; Bad Boys), born July 1, 1956. (Alan Ruck 2006 Photo: Corey Bond from United States)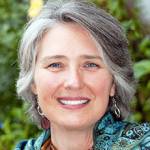 Louise Penny is 65
Macavity, Edgar, Agatha & Anthony Award-winning Canadian writer (State of Terror co-author), creator of the Chief Inspector Armand Gamache / Three Pines mystery novels (Still Life; Bury Your Dead; How the Light Gets In), CBC radio host & journalist, born July 1, 1958. (Louise Penny 2009: Ian Crysler)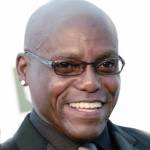 Carl Lewis is 62 (nee Frederick Carlton Lewis)

Retired American track and field athlete, 10-time Olympic medalist (9 Gold – 1984 Los Angeles 100m, 200m, 4x100m relay, long jump; 1988 Seoul 100, long jump; 1992 Barcelona 4x100m relay, long jump; 1996 Atlanta 1996 long jump), born July 1, 1961. (Carl Lewis 2009 Photo: Manfred Werner – Tsui)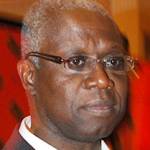 Andre Braugher 61
Emmy Award-winning American actor of TV (Frank Pembleton on Homicide: Life on the Street; Capt. Ray Holt on Brooklyn Nine-Nine; Kojak movies; Hack; Gideon's Crossing; House) & films (City of Angels; Frequency), born July 1, 1962. (Andre Braugher 2011 Photo: Anders Krusberg / Peabody Awards)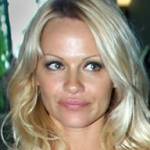 Pamela Anderson is 57 (Ex of Tommy Lee, Kid Rock, Jon Peters, etc.)
Canadian-American model (Playboy; Outdoor Life), PETA activist, producer & actress of TV (C. J. Parker on Baywatch; Vallery Irons on V.I.P.; Home Improvement; Dancing With the Stars) & films (Barb Wire; Raw Justice; Scary Movie 3), born July 1, 1967. (Pamela Anderson 2003: Darren Stone)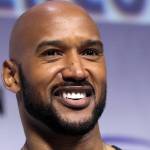 Henry Simmons is 53
American actor of TV (Baldwin Jones on NYPD Blue; "Mack" Mackenzie on Agents of S.H.I.E.L.D; Tyrone Montgomery on Another World; Isaac Wright on Shark) & films (South of Pico; From the Rough; A Gentleman's Game; World's Greatest Dad), born July 1, 1970. (Henry Simmons 2019: Gage Skidmore)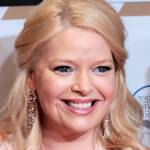 Melissa Peterman is 52
American comedienne, host & actress of stage, TV (Bonnie Wheeler on Baby Daddy; Barbara Jean on Reba; 25 Words or Less; The Singing Bee; Hollywood Squares; Pyramid; Young Sheldon; Working Class), and films (Here Comes the Boom), born July 1, 1971. (Melissa Peterman 2017 Photo: Gage Skidmore)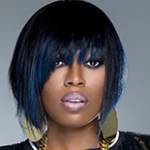 Missy Elliott is 52 (nee Melissa Arnette Elliott)
Grammy Award-winning Songwriters Hall of Fame American rap producer, songwriter, and singer (Work It; Lose Control; Hot Boyz; Get Ur Freak On; Gossip Folks; One Minute Man; Sock It 2 Me; WTF [Where They From]; Pass That Dutch; Throw it Back; The Rain), born July 1, 1971. (Missy Elliott: Atlantic Records)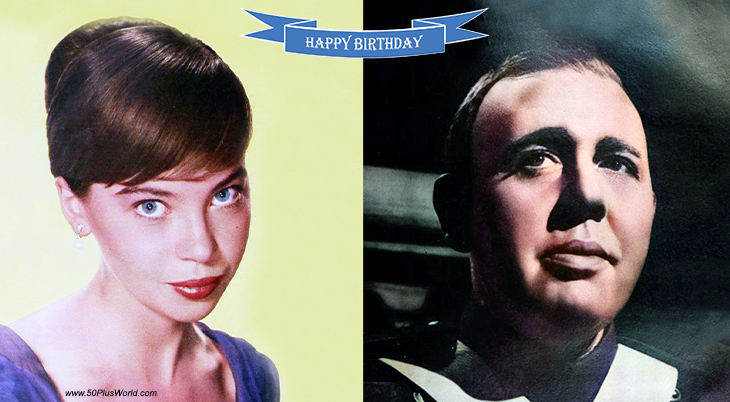 (Leslie Caron 1953 | Charles Laughton 1935)

Happy Birthday to everyone celebrating their birthday on July 1st!
Remember These July 1st Famous Birthdays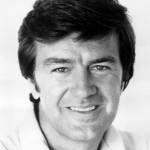 Ron Masak (nee Ronald Alan Masak; cousin of Michael Gross, Mary Gross)
American actor of TV (Sheriff Mort Metzger on Murder, She Wrote; Love Thy Neighbor; Bewitched; Once an Eagle; Police Story; Webster; The Law; Quincy M.E.), and films (Ice Station Zebra; Second Effort; Harper Valley P.T.A.; Tora! Tora! Tora!; Angels on Tap; The Thundering 8th) (born July 1, 1936 – died Oct. 20, 2022; age 86). (Ron Masak 1973: Herman Rush Associates)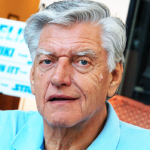 David Prowse
English weightlifter, bodybuilder, actor of TV (Green Cross Code Man; The Edge of Night) and films (Darth Vader in Star Wars films; Frankenstein and the Monster From Hell; A Clockwork Orange; The People That Time Forgot; Callan; Black Snake; White Cargo) (born July 1, 1935 – died Nov. 28, 2020; age 85). David Prowse died of COVID-19. (David Prowse 2007 Photo: Nihonjoe)
Olivia de Havilland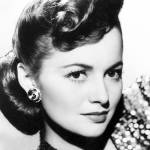 (sister of Joan Fontaine)
Emmy & Academy Award-winning English-American actress (To Each His Own; The Snake Pit; The Heiress; Gone With the Wind; Anastasia: The Mystery of Anna; My Cousin Rachel; Santa Fe Trail; The Adventures of Robin Hood; Hush…Hush, Sweet Charlotte; A Midsummer Night's Dream; Anthony Adverse) (born July 1, 1916 – died July 25, 2020; age 104). (Olivia de Havilland c. 1945 Photo)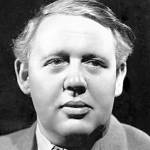 Charles Laughton (married Elsa Lanchester)
Academy Award-winning British-American actor of stage & movies (The Private Life of Henry VIII; Mutiny on the Bounty; Witness for the Prosecution; Jamaica inn; I, Claudius; The Hunchback of Notre Dame; The Canterville Ghost) (born July 1, 1899 – died Dec. 15, 1962; age 63). Charles Laughton died of renal cancer. (Charles Laughton 1934 Photo: Clarence Bull / MGM)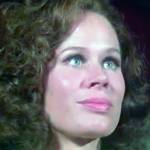 Karen Black (nee Karen Blanche Ziegler)
American actress of TV (E/R) and movies (Easy Rider; Five Easy Pieces; The Pyx; The Great Gatsby, Nashville; Family Plot; Burnt Offerings; Capricorn One; Airport 1975; In Praise of Older Women; The Player; Cisco Pike; Portnoy's Complaint; The Outfit; The Day of the Locust) (born July 1, 1939 – died Aug. 8, 2013, age 74). Karen Black died of ampullary cancer. (Karen Black 1976 Burnt Offerings)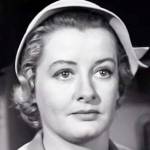 Constance Ford (nee Cornelia M. Ford)

American model (Elizabeth Arden Victory Red lipstick) and actress of stage, TV (Ada Hobson on Another World; Rose Peterson on Search For Tomorrow; Eve Morris on The Edge of Night; Climax!), and movies (A Summer Place; Rome Adventure; Shootout at Big Sag) (born July 1, 1923 – died Feb. 26, 1993; age 69). Constance Ford died of cancer. (Constance Ford 1960 Thriller)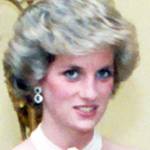 Lady Diana Spencer, Princess of Wales (nee Diana Frances Spencer)
English nobility, member of the British royal family; married Charles, Prince of Wales; mother of Prince William and Prince Harry, daughter-in-law to Queen Elizabeth II & Prince Philip; social activist (AIDS), and fashion icon (born July 1, 1961 – died Aug. 31, 1997; age 36). Princess Diana died in an automobile accident. (Princess Diana 1985: Reagan White House Photographs)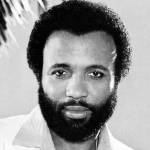 Andraé Crouch

American pastor, Grammy Award-winning Gospel Music Hall of Fame songwriter, producer, gospel singer, and musical arranger for other artists (Little Richard; Elton John; Madonna; Michael Jackson) & movies (The Color Purple; The Lion King) (born July 1, 1942 – died Jan. 8, 2015; age 72). Andraé Crouch died of a heart attack. (Andraé Crouch 1982 Photo: Warner Bros.)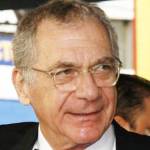 Sydney Pollack
American actor, producer, and director (Ben Casey; Tootsie; Eyes Wide Shut; Bobby Deerfield; Absence of Malice; Out of Africa; Sabrina, Cold Mountain, The Way We Were; Three Days of the Condor; The Electric Horseman; The Firm; Changing Lanes; Random Hearts) (born July 1, 1934 – died May 26, 2008; age 73). Sydney Pollack died of cancer. (Sydney Pollack 2006 Photo: Arthur)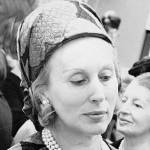 Estée Lauder  (nee Josephine Esther Mentzer)
American businesswoman and co-founder of Estée Lauder cosmetics company with her husband Joseph Lauder (nee Joseph Lauter), creator of Youth-Dew bath oil and other beauty products (born July 1, 1908 – died Apr. 24, 2004; age 95). Estée Lauder died of cardiopulmonary arrest. (Estée Lauder 1966 Photo: Bill Sauro, New York World-Telegram and the Sun)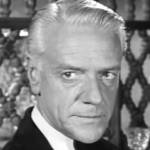 Murray Matheson (aka Sidney Murray Matheson) 

Australian actor of TV (Felix Mulholland on Banacek; Encounter; Perry Mason; Naked City; The F.B.I.) & films (Hurricane Smith; Botany Bay; Jamaica Run; The Secret Tunnel;  Flight to Tangier; Love is a Many-Splendored Thing; Signpost to Murder; Twilight Zone: The Movie; King of the Khyber Rifles; Wall of Noise) (born July 1, 1912 – died Mar. 6, 1985; age 77). (Murray Matheson 1961 Thriller)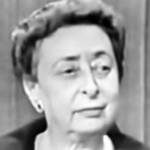 Irna Phillips ("Queen of the Soaps"; "Inventor of the Soap Opera")
American screenwriter, casting director, & creator of radio and daytime TV soaps (Painted Dreams; Guiding Light; As the World Turns; Another World; Our Private World; The Road to Happiness; Days of Our Lives; Love is a Many Splendored Thing; The Brighter Day; Peyton Place; Kitty Foyle) (born July 1, 1901 – died Dec. 23, 1973; age 72). (Irna Phillips 1958 To Tell The Truth)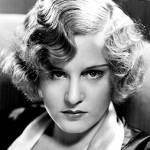 Madge Evans (nee Margherita Evans; married Sidney Kingsley)
American child model & movie actress (Army Girl; Pennies from Heaven; Sinners in Paradise; The Thirteenth Chair; Espionage; Helldorado; Piccadilly Jim; Moonlight Murder; Exclusive Story; What Every Woman Knows; Sporting Blood; Paris Interlude; Dinner at Eight; Son of India) (born July 1, 1909 – died Apr. 26, 1981; age 71). Madge Evans died of cancer. (Madge Evans 1935: Clarence Bull)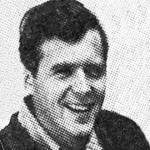 Frank Parker (aka Brett Parker)
American actor of TV (Grandpa Shawn Brady on Days of our Lives from 1983-2008; Quincy M.E.; Paddy Kelly on General Hospital; The Young and the Restless; The Six Million Dollar Man; Battlestar Galactica) and movies (The Naked Ape) (born July 1, 1939 – died Sept. 16, 2018; age 79). Frank Parker died of dementia and Parkinson's Disease complications. (Frank Parker 1966)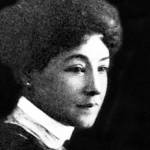 Alice Guy Blache (nee Alice Guy; married Herbert Blache)
Pioneering French-American silent film producer, Solax film studio co-founder with Herbert Blache, & director (Tarnished Reputations; The Great Adventure; House of Cards; The Empress; The Vampire; The Consequences of Feminism; Falling Leaves; A Fool and His Money) (born July 1, 1873 – died Mar. 24, 1968; age 94). (Alice Guy Blache 1912 The Motion Picture Story Magazine)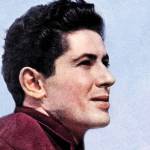 Farley Granger (nee Farley Earle Granger Jr.)
American actor of TV (Earl Mitchell on As the World Turns; Will Vernon on One Life to Live; The Edge of Night) & movies (The North Star; Rope; Strangers on a Train; The Naked Street; The Girl in the Red Velvet Swing; The Story of Three Loves; Edge of Doom) (born July 1, 1925 – died Mar. 27, 2011; age 85). Lover of Ava Gardner, Shelley Winters, Janice Rule, etc. (Farley Granger 1948: Smith)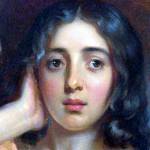 George Sand (nee Amantine Lucile Aurore Dupin de Francueil)
French feminist, journalist, playwright, memoir writer & novelist (Indiana; The Snow Man; Antonia; My Sister Jeanne; The Black City; She and He; Leone Leoni; Countess Camiani; Winter in Mallorca; Fanchon, the Cricket; The Country Waif; The Twelfth Hour) (born July 1, 1804 – died June 8, 1876; age 71). Ex-partner of Frederic Chopin. (George Sand 1826 Portrait: Thomas Sully)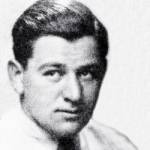 William Wyler (nee Willi Wyler; married Margaret Tallichet)
Academy Award-winning German-American movie producer & director (Mrs. Miniver; Ben-Hur; The Best Years of Our Lives; Roman Holiday; The Heiress; Jezebel; Funny Girl; Wuthering Heights; The Westerner; Detective Story; Friendly Persuasion; The Children's Hour) (born July 1, 1902 – died July 27, 1981; age 79). Cousin of Carl Laemmle Jr.; ex of Margaret Sullavan. (William Wyler 1928)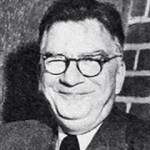 James M. Cain (ex of Aileen Pringle)
American journalist, short story writer (The Baby in the Ice-Box), novelist (The Postman Always Rings Twice; Double Indemnity; Mildred Pierce; Algiers; The Butterfly; Two Can Sing; Love's Lovely Counterfeit; The Enchanted Isle; The Root of His Evil) & screenwriter (Gypsy Wildcat; Stand Up and Fight) (born July 1, 1892 – died Oct. 27, 1977; age 85). (James M. Cain 1946 Modern Screen)
Bobby Day (nee Robert James Byrd)
American music producer, songwriter, R&B musician, and rock & roll lead singer of the Satellites (Rockin' Robin; Over and Over; Buzz-Buzz-Buzz; Little Bitty Pretty One; The Bluebird, the Buzzard, and The Oriole; Gotta New Girl; That's All I Want) (born July 1, 1930 – died July 27, 1990; age 60). Bobby Day died of prostate cancer.
*Images are public domain or Creative Commons licensed & sourced via Wikimedia Commons, Vimeo, or Flickr, unless otherwise noted*