February 24th Birthdays
If you were born on February 24th you share a celebrity birthday with these famous people: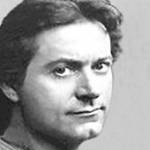 James Sloyoan is 81 (aka Jim Sloyan)
American actor of TV (Westside Medical; The Young and the Restless; General Hospital; Murder, She Wrote; Party of Five; Oh Madeline; Delvecchio; The Doctors; Blind Ambition) and films (The Sting; Xanadu; The Traveling Executioner), born Feb. 24, 1940. (James Sloyan 1977 Westside Medical Photo: ABC TV)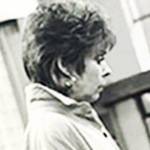 Jenny O'Hara is 79 (nee Patricia Joanne O'Hara)
American actress of movies (Career Opportunities; Mystic River; Matchstick Men) & TV (My Sister Sam; As the World Turns; The Mindy Project; Secrets of Midland Heights; Transparent; The King of Queens; Barnaby Jones; Highcliffe Manor), born February 24, 1942. (Jenny O'Hara 1987 My Sister Sam: CBS)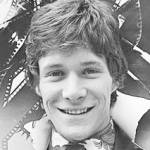 Paul Jones is 79 (nee Paul Pond)

British harmonica player, singer with Manfred Mann (Do Wah Diddy Diddy; Pretty Flamingo, Sha-La-La), host and actor of radio (The Blues Show), television (Uncle Jack series), and movies (Privilege), born February 24, 1942. (Paul Jones 1967 Photo: Eric Koch / Dutch National Archives)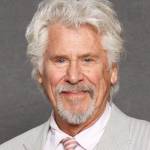 Barry Bostwick is 76
Tony Award-winning American singer & actor of stage, TV (The Mayor on Spin City; Law & Order: Special Victims Unit; Cougar Town; Inside the Extras Studio; War and Remembrance) and movies (The Rocky Horror Picture Show; Spy Hard), born Feb. 24, 1945. (Barry Bostwick 2016 Photo: Supercon Conventions)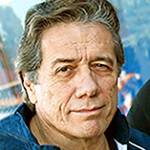 Edward James Olmos is 74 (nee Edward Huizar Olmos)
American producer, director, & actor of movies (American Me; Selena; Stand and Deliver; Blade Runner; Wolfen; Zoot Suit) and TV (Lieutenant Castillo on Miami Vice; Admiral Adama on Battlestar Galactica; American Family; Dexter), born February 24, 1947. (Edward James Olmos 2006 Photo: Chad Forbes)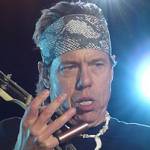 George Thorogood is 71
American guitarist, lead singer and songwriter of George Thorogood and The Delaware Destroyers (Bad to the Bone; Move it on Over; One Bourbon, One Scotch, One Beer; I Drink Alone; You Talk Too Much; Ride on Josephine; Get a Haircut) born February 24, 1950. (George Thorogood 2008 Photo: Matt Becker)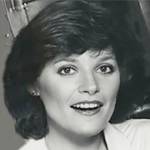 Helen Shaver is 70
Canadian actress of movies (The Color of Money; In Praise of Older Women) and TV (Poltergeist: The Legacy; WIOU; Hill Street Blues; The Education of Max Bickford), and TV director (The Outer Limits; Judging Amy), born February 24, 1951. (Helen Shaver 1981 Jessica Novak Photo: 20th Century Fox)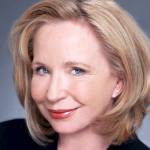 Debra Jo Rupp is 70
American actress of TV (Kitty Forman on That '70s Show; Better with You; The Office; Davis Rules; As the World Turns; Phenom; Friends; Hollywood Squares; The Jeff Foxworthy Show) & movies (Death Becomes Her; She's Out of My League; Big), born February 24, 1951. (Debra Jo Rupp 2018 Photo: Geffen Playhouse)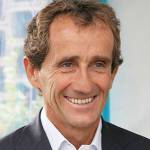 Alain Prost is 66 ("The Professor")
French Formula One race car driver for McLaren, Renault, Ferrari, and Williams racing teams, with 51 wins, 4 Driver's Championships  (1985, 1985, 1989, 1993), and 3-time Andros Trophy ice racing champion, born February 24, 1955. (Alain Prost 2009 Photo: MEDEF)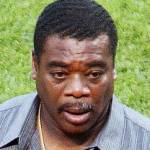 Eddie Murray is 65 ("Steady Eddie")

Baseball Hall of Fame American MLB baseball player, designated hitter, first baseman & coach (Baltimore Orioles, Los Angeles Dodgers, New York Mets, Cleveland Indians, Los Angeles Dodgers) born February 24, 1956. (Eddie Murray 2007 Photo: Keith Allison)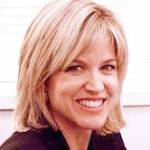 Paula Zahn is 65
American TV journalist (The Health Show; World News This Morning; Good Morning America; CBS This Morning; CBS Evening News); Fox Report; The Edge with Paula Zahn; Live from the Headlines), born February 24, 1956. (Paula Zahn 2002 Photo: Linda D. Kkozaryn / American Forces Press Service)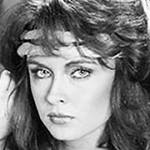 Susan Scannell is 63
American actress of TV soap operas (Kristin Carter on Search for Tomorrow; Roxanne LaSalle on One Life to Live; Another Life; Nicole Simpson on Dynasty; Gabrielle Dubujak on Ryan's Hope; Becky Hewitt on Another Life; Kathy Lima on All My Children), born February 24, 1958. (Susan Scannell 1982 Photo: NBC)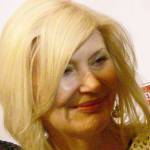 Beth Broderick is 62
American actress of TV (Zelda on Sabrina, the Teenage Witch; Hearts Afire; The 5 Mrs. Buchanans; Lost; Glory Days; Sharp Objects) and movies (Maternal Instincts; The Inner Circle; State's Evidence; Fly Away), born February 24, 1959. (Beth Broderick 2011 Photo: Red Carpet Report on MingleMediaTV)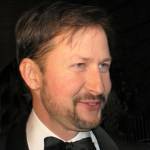 Todd Field is 57 (nee William Todd Field)
American film producer, director, screenwriter (In the Bedroom; Little Children; Open Window), and actor of TV (David Cassilli on Once and Again) and movies (Eyes Wide Shut; Ruby in Paradise; Broken Vessels; Stranger Than Fiction; Net Worth), born February 24, 1964. (Todd Field 2007 Photo: Maggie)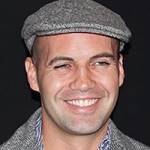 Billy Zane is 55 (nee William George Zane Jr.)
American actor of movies (Dead Calm; Titanic; Going Overboard; Only You; The Phantom; Head Above Water; Critters; Memphis Belle; Posse; Tombstone; Orlando) and TV (Twin Peaks; Samantha Who?; Guilt; The Deep End; Charmed; Boston Public), born February 24, 1966. (Billy Zane 2008 Photo: Tom Hiltz)
Canadian hockey goaltender, Canadian Women's Hockey World Champions (1992 & 1994), 1998 Nagano Olympics silver medalist, 1st woman to play in an NHL game (Tampa Bay Lightning) & an IHL game (Atlanta Knights), born February 24, 1972. (Manon Rheaume Photo: Used by Permission)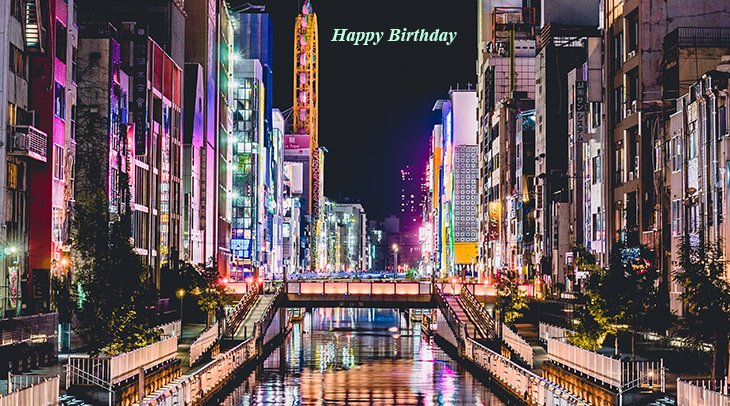 (City Lights Photo: Redd Angelo via Unsplash)
Happy Birthday to everyone celebrating their birthday on February 24th!
Remember These February 24th Famous Birthdays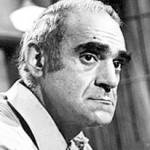 Abe Vigoda (nee Abraham Charles Vigoda)
American character actor of TV (Detective Phil Fish on Barney Miller & Fish; As the World Turns; Santa Barbara; Dark Shadows) & film (The Godfather; The Godfather: Part II; Look Who's Talking; The Cheap Detective; Prancer; North; The Don is Dead), (born Feb. 24, 1921 – died Jan. 26, 2016; 94). Abe Vigoda died of natural causes. (Abe Vigoda 1977 Barney Miller Photo: ABC TV)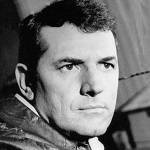 Steven Hill (nee Solomon Krakovsky)

American actor of TV (Adam Schiff on Law & Order; Daniel Briggs on Mission: Impossible), film (The Firm; Billy Bathgate; The Goddess; Kiss Her Goodbye; The Slender Thread; Yentl; Legal Eagles; Heartburn; Lady Without Passport; Storm Fear)  (born Feb. 24, 1922 – died Aug. 23, 2016; 94). Cause of death for Steven Hill is unknown. (Steven Hill 1960s Photo: Desilu Productions)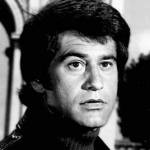 James Farentino

American actor of movies (Me, Natalie; Dead & Buried; The Final Countdown; Banning; Rosie!; Ride to Hangman's Tree; Story of a Woman; Her Alibi) and TV (Dynasty; The Bold Ones: The Lawyers; Cool Million; Blue Thunder; Melrose Place; ER) (born Feb. 24, 1938 – died Jan. 24, 2012; 73). James Farentino died after he broke his hip. (James Farentino 1972 Cool Million Photo: NBC TV)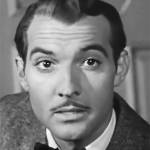 Zachary Scott 
American actor of stage, TV, and movies (The Mask of Dimitrios; Hollywood Canteen; Mildred Pierce; Whiplash; Flamingo Road; Colt .45; Born to be Bad; Pretty Baby; The Secret of Convict Lake; Let's Make it Legal; The Young One; Stallion Road) (born Feb. 24, 1914 – died Oct. 3, 1965; age 51). Zachary Scott died of brain cancer. (Zachary Scott 1945 Mildred Pierce Trailer)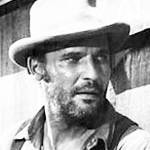 John Vernon (nee Adolphus Raymondus Vernon Agopsowicz)
Prolific Canadian actor in film (Dirty Harry; The Outlaw Josey Wales; Animal House; Topaz; Point Blank; Brannigan; The Swiss Family Robinson; Fear is the Key), TV (Delta House; Mission: Impossible; Wojeck; Acapulco H.E.A.T.) (born Feb. 24, 1932 – died Feb. 1, 2005; 72). John Vernon died of heart surgery complications. (John Vernon 1969 The High Chaparral Photo: NBC TV)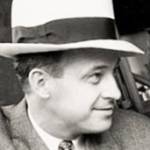 Richard Thorpe (nee Rollo Smolt Thorpe; aka Frank L. Inghram)
American screenwriter and film director (Jailhouse Rock; Ivanhoe; That Funny Feeling; Fun in Acapulco; Follow the Boys; The Truth About Spring; Athena; On the Go; The Lawless Woman; Dangerous Number; White Cargo; Above Suspicion) (born Feb. 24, 1896 – died May 1 1991; 95). Cause of death for Richard Thorpe is unknown. (Richard Thorpe 1934 Photo: Universal Pictures)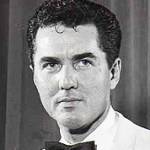 Douglass Watson (nee Larkin Douglass Watson III)
American WWII Purple Heart hero, Daytime Emmy Award-winning actor of TV (Mac Cory on Another World; Love of Live; Moment of Truth; Search for Tomorrow; Suspense) and movies (Julius Caesar; Sayonara; The Money Pit) (born Feb. 24, 1921 – died May 1, 1989; 68). Cause of death for Douglass Watson is unknown. (Douglass Watson c. 1950s Photo: Friedman-Abeles)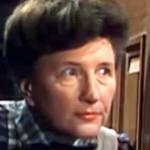 Marjorie Main (nee Mary Tomlinson)
American actress (Ma and Pa Kettle films; Tish; A House Divided; Meet Me in St. Louis; The Long, Long Trailer; Love in a Bungalow; Stella Dallas; The Shadow; The Affairs of Martha; Test Pilot; Dark Command; The Trial of Mary Dugan; Friendly Persuasion) (born Feb. 24, 1890 – died Apr. 10 1975; 85). Marjorie Main died of lung cancer. (Marjorie Main 1944 Meet Me in St. Louis Trailer)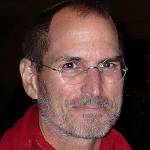 Steve Jobs (nee Steven Paul Jobs)
American pioneering computer marketing business executive (Atari) and entrepreneur, co-founder of Apple Inc. and NeXT; Pixar CEO and Walt Disney board member; credited on 300+ technology patents (born Feb. 24, 1955 – died Oct. 11, 2011; age 68). Cause of death for Steve Jobs was pancreatic cancer complications. (Steve Jobs 2007 Photo: Steve Jurvetson)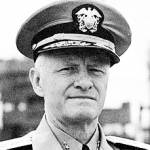 Chester Nimitz 
American pre-WWI submarine commander and expert, who served in WWI as a Chief Engineer aboard Maumee, later WW II U.S. Navy Fleet Admiral, Commander in Chief of the Pacific Fleet and Pacific Ocean Areas (born Feb. 24, 1885 – died Feb. 20, 1966; age 80). Chester Nimitz had a stroke and pneumonia before he died. (Chester Nimitz c. 1942 Photo: U.S. Navy)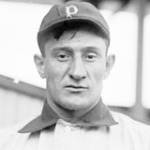 Honus Wagner (nee Johannes Peter Wagner; "The Flying Dutchman")
Baseball Hall of Fame American MLB shortstop (Louisville Colonels; Pittsburgh Pirates), 8-time NL batting champion (1900, 1903-1904, 1906-1909, 1911), 1909 World Series Champion, Pittsburgh Pirates MLB manager and coach (born Feb. 24, 1874 – died Dec. 6, 1955; age 81). Cause of death for Honus Wagner is unknown. (Honus Wagner 1903 Photo: Chicago Daily News) 
Frank Chapot (nee Francis Davis Chapot)
U.S. Show Jumping Hall of Fame American equestrian, 1956-1976 Olympic individual & team show jumper, winner of 2 Olympic Team show jumping silver medals (1960 Rome, 1972 Munich), and horse breeder (Chado Farm) (born Feb. 24, 1934 – died Feb. 3, 2016; age 95). Cause of death for Frank Chapot is unknown. (Frank Chapot Photo: Budd / Courtesy Wendy Nunn)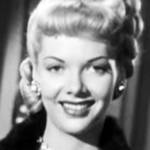 Barbara Lawrence
American actress of TV (Perry Mason) and movies (Jesse James vs. the Daltons; You Were Meant for Me; The Street With No Name; Oklahoma!; Thieves Highway; Peggy; Give My Regards to Broadway; A Letter to Three Wives; Paris Model; Arena) (born Feb. 24, 1930 – died Nov. 13, 2013; age 83). Barbara Lawrence died of kidney failure. (Barbara Lawrence 1948 Unfaithfully Yours Trailer)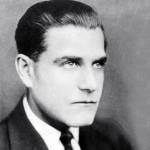 Bert Lytell (nee Bertram Lyttel)
American actor of radio, TV, sound & silent films (The Lone Wolf; Boston Blackie's Little Pal; Alias Jimmy Valentine; Obey the Law; That Model From Paris; Lady Windermere's Fan; The First Night; Never the Twain Shall Meet; Brothers; On Trial; Women's Wares; The Gilded Butterfly; Sporting Life; Ship of Souls; Rupert of Hentzau) (born Feb. 24, 1885 – died Sept. 28, 1954; age 69). (Bert Lytell 1920)
*Images are public domain or Creative Commons licensed & sourced via Wikimedia Commons or Flickr, unless otherwise noted*