Celebrating Seniors - Manfred Mann turns 75
5 vintage Manfred Mann covers in celebration of his 75th birthday today: Do Wah Diddy Diddy, Sha La La, Pretty Flamingo, The Mighty Quinn, and Blinded by the Light.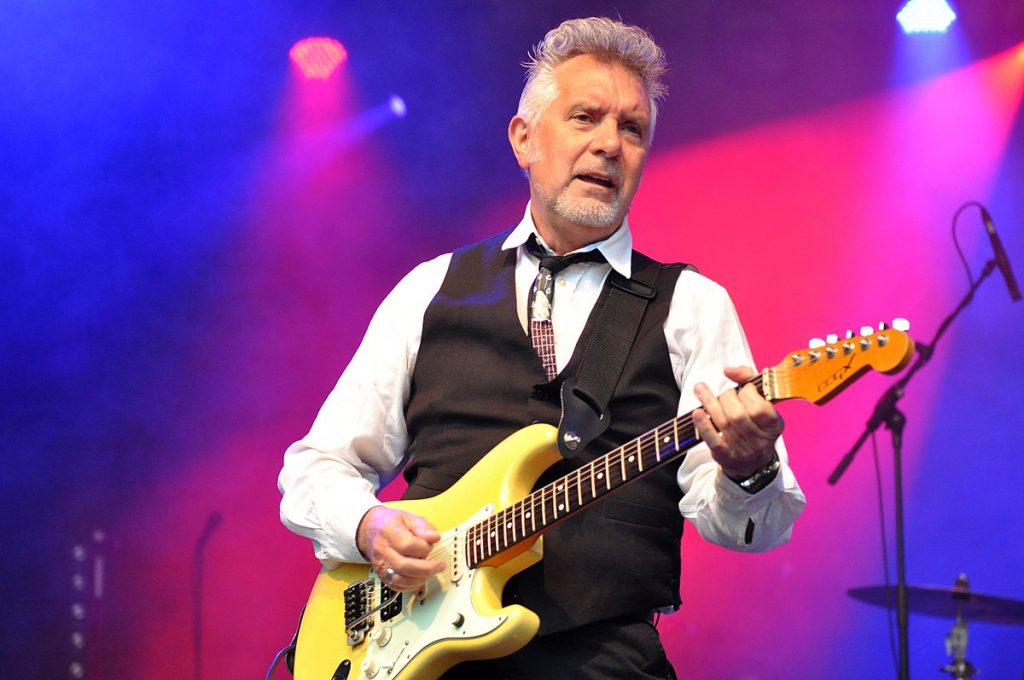 (Manfred Mann 2016 Photo: Ralf Schulze | Wikimedia CC 3.0)
Jewish South African born keyboardist Manfred Mann was born Manfred Lubowitz on October 21, 1940 in Johannesburg. Manfred studied music at University (Witwatersrand) and worked in clubs as a jazz pianist, a style that has infused his career. Manfred founded South Africa's first rock and roll band the Vikings in 1959 with Sayl Ozynski, and recorded two albums. Opposed to South Africa's apartheid policies, he moved to the United Kingdom in 1961.
Once in the UK, Manfred changed his last name to Mann and formed the Mann-Hugg Blues Brothers jazz-blues band in 1962 with Mike Hugg, a drummer and keyboard player. Paul Jones joined the band in 1962 and became their lead singer and harmonica player. After signing with EMI in 1963 the band changed their name to Manfred Mann and comprised of additional band members Mike Vickers (guitar, sax and flute) and Dave Richmond (bass guitar), began producing hit records and singles.
Manfred Mann's first big hit was a cover tune of the Exciter's Do Wah Diddy in 1964, that resonated with baby boomers. The Manfred Mann band version of Do Wah Diddy sung by Paul Jones was an international hit, reaching #1 in the US, UK & Canada, and hitting the top 5 in many other countries. Below, Manfred Mann the group performing Do Wah Diddy Diddy on Shingding.

The Manfred Mann cover of the Shirelle's Sha La La song in 1964 made it to #3 in the UK and #12 in the US and Canada. Below Manfred Mann featuring singer Paul Jones, performing Sha La La.
Pretty Flamingo, written by Mark Barkan, was the next #1 UK hit (a top 30 hit in the US). Below, a novelty animated video set to Manfred Mann's version of Pretty Flamingo, featuring Manfred Mann lead singer Paul Jones on vocals. 
In mid-1966 Paul Jones left the Manfred Mann band to go solo, and was replaced by lead singer Michael d'Abo. Below from left, The Manfred Mann band in 1966: Manfred Mann, Mike D'Abo, Mike Hugg, Tom McGuiness, with Klaus Voorman in the back row behind Mike D'Abo.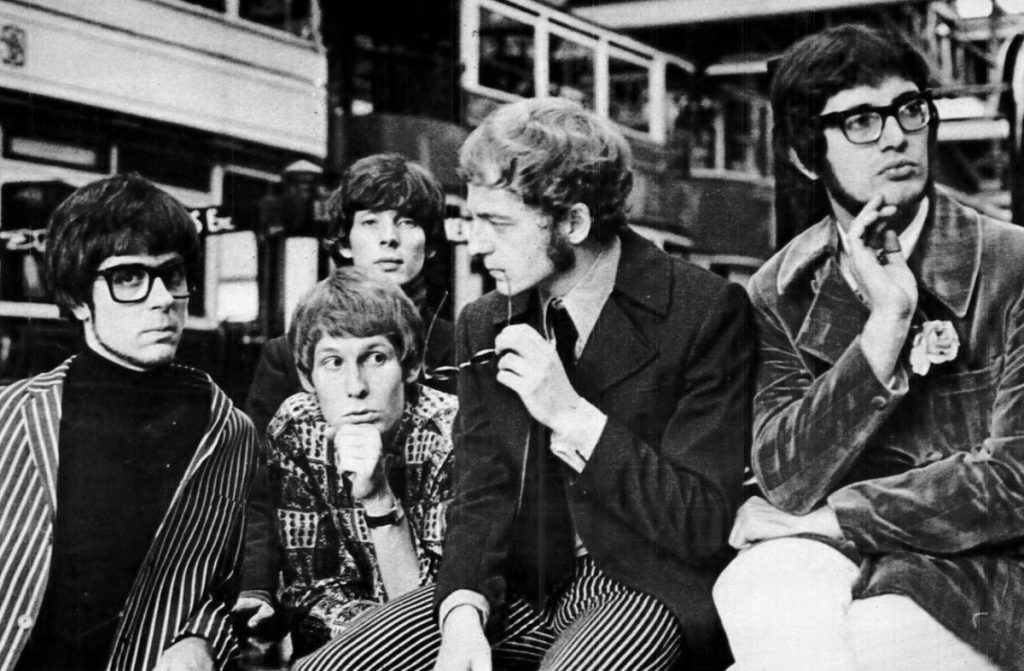 (Manfred Mann 1966 Photo:  Mercury Records | Wikimedia Commons / Public Domain)
Manfred Mann released more albums and singles, including their 1968 cover of the Bob Dylan's The Mighty Quinn, which made it to #1 in the UK and #10 in the US.  Below, live vintage footage of Manfred Mann (with Michael D'Abo as lead singer) performing The Mighty Quinn.
>
After Manfred Mann the group split up in 1969, Manfred Mann promptly formed a jazz-rock band called Manfred Mann Chapter Three, again with Mike Hugg. Two albums later, this group also disbanded.
In 1971 Manfred Mann's Earth Band was formed – and is still performing today in 2015, 44 years later, with senior citizen Manfred Mann at the helm. Several songs by the band have been Top 100 hits, but their 1976 cover of Bruce Springsteen's Blinded By The Light remains their biggest hit – making it to #1 in the US and #6 in the UK. Below, Manfred Mann's Earth Band performs Blinded by the Light, with Chris Thompson on guitar and vocals.
A self-described family man, according to a 2014 interview by Richard Webber for Express.co.uk, Manfred Mann is now a septuagenarian senior citizen and widower. He has 2 children from his first marriage and divides his time between London and Sweden, where his current partner Jeannette lives.
"Nowadays, I don't like travelling away from home for long periods. I'm still gigging with Manfred Mann's Earth Band."