April 14th Birthdays
If you were born on April 14th you share a celebrity birthday with these famous people: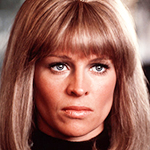 Julie Christie is 83 (married Duncan Campbell; ex-partner of Warren Beatty)
English Academy Award-winning actress of stage, TV, and movies (Darling; Doctor Zhivago; Far from the Madding Crowd; Petulia; McCabe & Mrs. Miller; Don't Look Now; Shampoo; Heaven Can Wait; Away from Her; Afterglow; Darling; Billy Liar; The Company You Keep; The Go-Between), born April 14, 1940.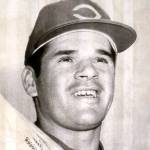 Pete Rose is 82 (nee Peter Edward Rose Sr.; "Charlie Hustle")
American Major League Baseball outfielder, 1975 MLB World Series MVP baseball player & manager (Cincinnati Reds, Philadelphia Phillies, Montreal Expos), 17-time All-Star (1960s-1980s), NL 1963 Rookie of the Year & 1975 MVP, born April 14, 1941. (Pete Rose 1970 Photo: AP Wirephoto)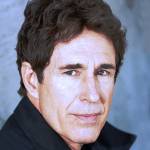 John Shea is 74 (nee John Victor Shea III)
Emmy Award-winning American actor of TV (Adam Kane on Mutant X; Gossip Girl; Kennedy; WIOU; Lois & Clark: The New Adventures of Superman; Agent X) & movies (Missing; A New Life; Stealing Home; Nowhere to Go; Southie), born April 14, 1949. (John Shea 2009 Photo: Michael Calas Photography)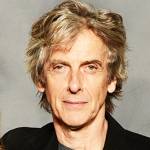 Peter Capaldi is 65

Academy Award-winning Scottish screenwriter & director (Franz Kafka's It's a Wonderful Life; Strictly Sinatra) and actor of TV (Doctor Who; The Thick of It; The Musketeers; Torchwood) and movies (Local Hero; Paddington; In the Loop), born April 14, 1958. (Peter Capaldi 2017 Photo: Supercon Conventions)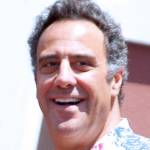 Brad Garrett is 63 (nee Brad H. Gerstenfeld)
Emmy Award-winning American comedian, character & voice over actor of stage, TV (Robert Barone on Everybody Loves Raymond; Eddie Stark on 'Til Death; Single Parents; Fargo), and movies (Postal Worker; Music and Lyrics; Finding Dory), born April 14, 1960. (Brad Garrett 2012 Photo: Angela George)
Robert Carlyle is 61
Scottish actor of TV (Mr. Gold / Rumplestiltskin / Weaver on Once Upon a Time; Dr. Nicholas Rush on SGU Stargate Universe) and movies (The Full Monty; The World is Not Enough; Trainspotting; Plunkett & Macleane; Ravenous; The Beach; Being Human), born April 14, 1961. (Robert Carlyle 2011 Photo: sean.koo)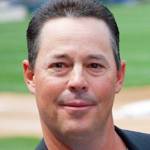 Greg Maddux is 57 (nee Gregory Alan Maddux; "Mad Dog"; "The Professor")

Baseball Hall of Fame American Major League Baseball pitcher (Chicago Cubs; Atlanta Braves; Los Angeles Dodgers; San Diego Padres), 1995 World Series champion, with 4 Cy Young Awards (1992-1995), 18 MLB All-Star and Gold Gloves, born April 14, 1966. (Greg Maddux 2009 Photo: Scott RAnselmo)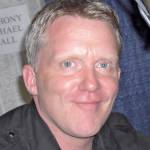 Anthony Michael Hall is 55 (nee Michael Anthony Hall)
American actor of TV (Johnny Smith on The Dead Zone; Saturday Night Live; 61*; The Goldbergs) & movies (Sixteen Candles; Out of Bounds; Weird Science; Johnny Be Good; Hail Caesar; Edward Scissorhands; Funny Valentine; Into the Sun), born April 14, 1968. (Anthony Michael Hall 2009: Shannon Thier)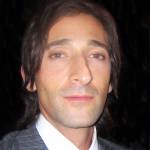 Adrien Brody is 50
Academy Award-winning American actor of TV (Houdini; Peaky Blinders) and films (The Pianist; The Thin Red Line; Summer of Sam; The Jacket; Liberty Heights; Hollywoodland; The Affair of the Necklace; Predators; King Kong; The Village; Bullet), born April 14, 1973. (Adrien Brody 2007 Photo: Fred Benenson)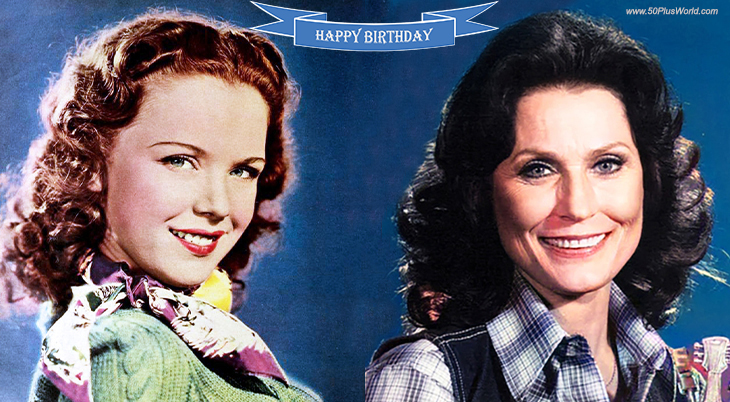 (Gloria Jean 1944 | Loretta Lynn 1980: NBC [colorized])
Happy Birthday to everyone celebrating their birthday on April 14th!
Remember These April 14th Famous Birthdays
Loretta Lynn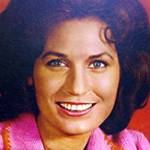 (nee Loretta Webb; sister of Crystal Gayle)
Grammy-winning American Country Music Hall of Fame singer & songwriter (I'm a Honky Tonk Girl; Coal Miner's Daughter; The Pill; You're Lookin' at Country; Fist City; Louisiana Woman, Mississippi Man; You Ain't Woman Enough; Here I Am Again; Don't Come Home A-Drinkin' [With Lovin' on Your Mind]) (born Apr. 14, 1932 – died Oct. 4, 2022; age 90). (Loretta Lynn 1966: MCA Records)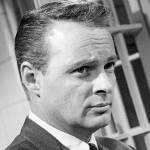 John Clarke (father of Melinda Clarke)
Daytime Emmy Award-winning American actor of TV (Mickey Horton on Days of Our Lives 1965-2004; Joe Huddleston on The New Breed; Gunsmoke; Death Valley Days; The Loretta Young Show) & movies (Gun Street; The Satan Bug), born April 14, 1931 – died Oct. 16, 2019; age 88). John Clarke died of pneumonia complications. (John Clarke 1967 Days of Our Lives Photo: NBC TV)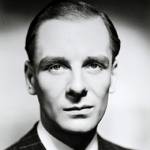 John Gielgud (aka Sir Arthur John Gielgud)

Emmy, Grammy, Tony, and Academy Award-winning English actor of stage, TV, & movies (Arthur; Becket; Gandhi; Elizabeth; Julius Caesar; Romeo & Juliet; Lost Horizon; 11 Harrowhouse; The Elephant Man; First Knight; Shining Through; The Barretts of Wimpole Street; Murder by Decree; Chariots of Fire) (born Apr. 14, 1904 – died May 21, 2000; age 96). (John Gielgud 1936 Secret Agent)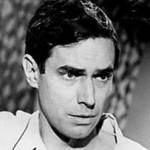 Bradford Dillman (married Suzy Parker)
American actor of movies (Compulsion; Crack in the Mirror; Francis of Assisi; The Resurrection of Zachary Wheeler; The Iceman Cometh; The Enforcer; The Way We Were) and TV (Dr. Kildare; The F.B.I.; Barnaby Jones; Falcon Crest), (born Apr. 14, 1930 – died Jan. 16, 2018; age 87). Bradford Dillman died of pneumonia complications. (Bradford Dillman 1966 The F.B.I. Photo: ABC TV)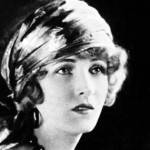 Claire Windsor (nee Clara Viola Cronk; aka "Ola"; ex of Bert Lytell)
American actress of classic & silent films (The WAMPAS Baby Stars of 1922; The White Desert; The Bugle Call; The Claw; Little Church Around the Corner; Too Wise Wives; Foreign Devils; Dance Madness; The Dixie Handicap; Cross Streets; Sister to Judas; The Constant Woman; Kiss of Araby) (born Apr. 14, 1892 – died Oct. 24, 1972; age 80). (Claire Windsor 1921: Alfred Cheney Johnston)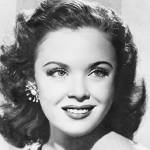 Gloria Jean (nee Gloria Jean Schoonover)
American singer & actress of movies (The Under-Pup; Never Give a Sucker an Even Break; Destiny; If I Had My Way; Get Hep to Love; Mister Big; A Little Bit of Heaven; Air Strike; Wonder Valley; There's a Girl in My Heart; Manhattan Angel; Copacabana) (born Apr. 14, 1926 – died Aug. 21, 2018; age 92). Gloria Jean died of pneumonia and heart failure. (Gloria Jean 1947 Photo: Keystone Photo)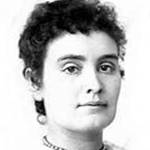 Anne Sullivan (nee Johanna Mansfield Sullivan; aka Anne Sullivan Macy)
National Women's Hall of Fame blind American teacher, governess, lifelong companion and friend of Helen Keller; she taught Keller the Braille system, and inspired the movie The Miracle Worker (born Apr. 14, 1866 – died Oct. 20, 1936; age 70). Cause of death for Anne Sullivan was a coronary thrombosis. (Anne Sullivan 1887 Photo)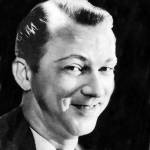 Lee Tracy (nee William Lee Tracy)
American actor of radio, TV (Martin Kane: Private Eye; Lee Cochran on New York Confidential), & films (The Lemon Drop Kid; You Belong to Me; Bombshell; Dinner at Eight; Big Time; Blessed Event; The Half-Naked Truth; Advice to the Lovelorn; The Best Man; She Got What She Wanted; The Strange Love of Molly Louvain) (born Apr. 14, 1898 – died Oct. 18, 1968; age 70). (Lee Tracy 1934)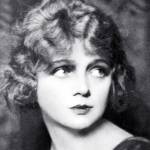 Ann Forrest (nee Anna Kromann; aka Ann Kroman & Ann Kornan)
Danish-American silent movie actress (The Midnight Man; The Rainbow Trail; Her Decision; Love's Prisoner; The Grim Game; The Prince Chap; A Splendid Hazard; Behold My Wife!; The Faith Healer; Love's Boomerang; Marriage Morals; Ridin' Pretty; Love's Prisoner) (born Apr. 14, 1895 – died Oct. 25, 1985; age 90). (Ann Forrest 1924 Photo: Nickolas Muray / Stars of the Photoplay)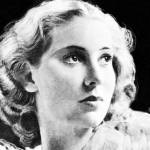 Valerie Hobson (nee Babette Louisa Valerie Hobson)
British movie actress (Kind Hearts and Coronets; Badger's Green; Shadows of the Underworld; Great Expectations; The Bride of Frankenstein; The Adventures of Tartu; The Rocking Horse Winner; Werewolf of London; Blackout; The Spy in Black; Murder Will Out) (born Apr. 14, 1917 – died Nov. 13, 1998; age 81). Married John Profumo; ex of Anthony Havelock-Allan. (Valerie Hobson 1938)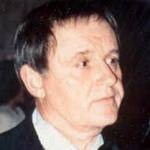 Rod Steiger (nee Rodney Stephen Steiger; ex of Claire Bloom, Joan Benedict)
American Academy Award-winning movie actor (On The Waterfront; In the Heat of the Night; Doctor Zhivago; No Way to Treat a Lady; The Sergeant; Happy Birthday, Wanda June; The January Man; The Amityville Horror; The Big Knife) (born Apr. 14, 1925 – died July 9, 2002; age 77). Rod Steiger died of pneumonia and kidney failure. (Rod Steiger 1978 Photo: Alan Light)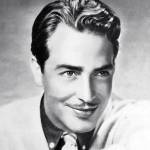 John Howard (nee John Richard Cox Jr.)
American actor of TV (Dr. Hudson's Secret Journal; My Three Sons; Days of Our Lives) & films (The Invisible Woman; A Tragedy at Midnight; Bulldog Drummond Comes Back; The Philadelphia Story; Lost Horizon; Border Flight; Let Them Live; What a Life;  Soak the Rich; Easy to Take; Disputed Passage) (born Apr. 14, 1913 – died Feb. 9, 1995; age 81). (John Howard 1937: William Walling)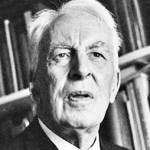 Arnold Toynbee

British economic historian, international history research professor (London School of Economics, University of London), and author (A Study of History; Lectures on the Industrial Revolution in England) (born Apr. 14, 1889 – died Oct. 22, 1975; age 86). Cause of death for Arnold Toynbee is unknown. (Arnold Toynbee Photo: Atyyahesir)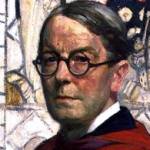 R.A. Bell (Robert Anning Bell)
British artist, painter (La belle dame sans merci), illustrator of magazines (Ladies' Home Journal) & books (A Flight of Fairies ), designer of mosaics (Westminster Cathedral; Palace of Westminster) & stained glass church windows (St. Michael's; St. Matthew's) (born Apr. 14, 1862 – died Nov. 27, 1933; age 71). (Robert Anning Bell c. 1910 Self Portrait)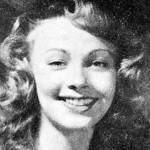 Dany Robin (nee Danielle Robin; ex of Georges Marchal)
French singer-actress of television and films (Act of Love; Topaz; Follow the Boys; The Waltz of the Toreadors; Carry On Don't Lose Your Head; Julietta; Famous Love Affairs; The Chasers; The Anatomy of Love; Jupiter; Lunegarde; Gates of the Night; Elle et moi ; Danger Flight 931) (born Apr. 14, 1927 – died May 25, 1995; age 68). (Dany Robin 1952 La Cinematographie Francaise)
*Images are public domain or Creative Commons licensed & sourced via Wikimedia Commons, Vimeo, or Flickr, unless otherwise noted*