Remaking It's a Wonderful Life
Gasp! I can hear the cries of horror and well-founded disbelief…as far as I know, there are no plans to re-make that most beloved of Christmas movies, director-producer Frank Capra's It's a Wonderful Life (1946).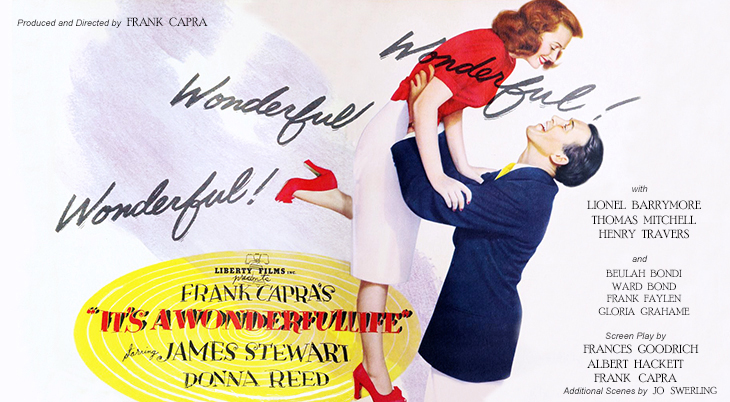 (Donna Reed & James Stewart 1946 It's A Wonderful Life Ad)
The movie was based on author Philip Van Doren Stern's 1939 original short story The Greatest Gift. In addition to co-writing the 1946 screenplay with Frances Goodrich, Albert Hackett, and Jo Swerling, Frank Capra directed It's a Wonderful Life. Both the film and Capra were nominated for Best Picture and Best Director Oscars, but at the 19th Academy Awards ceremony in March 1947, lost to The Best Years of Our Lives (1946), directed by William Wyler.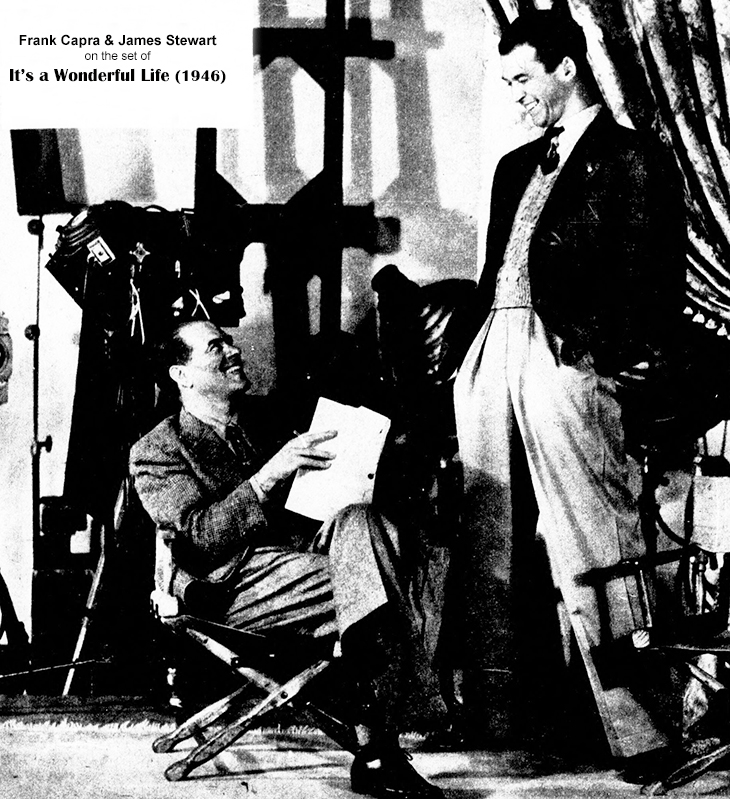 All told, It's a Wonderful Life received 5 Academy Award nominations, and won a Technical Achievement Award for developing "a new method of simulating falling snow on motion picture sets".
It's a Wonderful Life was originally filmed in black and white, and has been colorized 3 times. The movie was adapted for radio broadcasts in 1947 and 1951, and several stage adaptations have debuted since the 1990s. 
Television has seen it's fair share of remakes and revisions of the premise, a couple of which are noteworthy:
It Happened One Christmas (1977), a TV movie remake from a female point of view. Instead of George Bailey, we have Mary Bailey (Marlo Thomas) and George Hatch (Wayne Rogers). Orson Welles plays Mr. Potter, but instead of the angel Clarence Odbody, it's Clara Oddbody (Cloris Leachman). 
A live performance of Merry Christmas, George Bailey (1997) was taped and aired on PBS in 1997; George Bailey was played by Bill Pullman, Penelope Ann Miller appeared as Mary, Martin Landau was Mr. Potter, Nathan Lane played Clarence, and Sally Field was Mrs. Bailey.
In 2015, Hummingbird Productions announced plans for the sequel It's a Wonderful Life: The Rest of The Story. The child actresses who played little Zuzu Bailey (Karolyn Grimes) and Janie Bailey (Canadian Carol Coombs) in the 1946 film, were cast to play the same characters, with a plotline that would focus on George Bailey's grandson. Production stalled due to copyright issues (Paramount currently claims to own the rights to the original movie, which at one point was in the public domain).
Part of the difficulty of remaking a classic Christmas movie is the risk of turning off fans of the original. However, it CAN be done, providing all the stars align, with permission from the copyright holder, an updated screenplay, AND of course, a great cast. Witness the 1994 version of Miracle on 34th Street, which had a John Hughes assist on the screenplay, and features Richard Attenborough, Elizabeth Perkins, Dylan McDermott, and child actress Mara Wilson.
Original and Recast Characters in It's A Wonderful Life
Providing copyright issues – the biggest barrier to a remake – could be resolved, here's who I'd pick to play our favorite characters in a modern-day remake of It's a Wonderful Life, 75 years after it first premiered in theatres in December 1946:
George Bailey – The good-hearted, imperfect boy next door who made sacrifices (some unwittingly) to help his employer, his brother and family, and the town of Bedford Falls. It would be hard to top the casting of James Stewart, who was in his late 30's when the original movie debuted. It's a Wonderful Life was Jimmy's first post-WWII movie (he served as a bomber pilot during the war), and he was nominated for an Best Acting Academy Award for his performance (Fredric March won, for The Best Years of Our Lives).
Cary Grant had originally been intended for the role of George Bailey, and Henry Fonda was also considered. While Fonda would likely have been just as good as his best pal Stewart, I can't imagine the debonair Cary Grant as the unassuming George. 
A few actors who come to mind that could play George Bailey today are Zach Gilford, Penn Badgley, and Henry Cavill.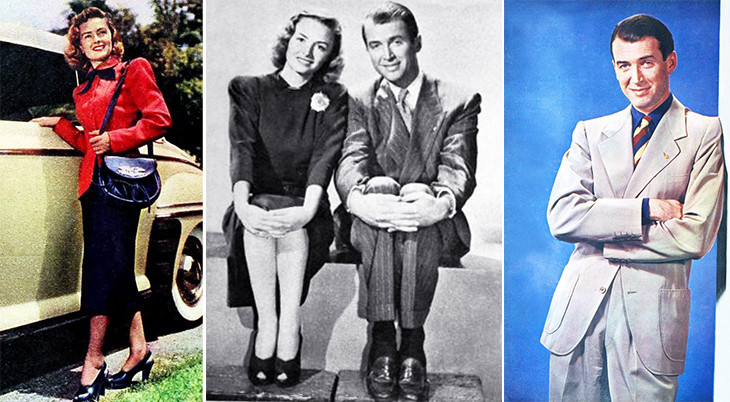 (Donna Reed 1948 | Donna Reed & James Stewart 1946)
Mary Hatch – Donna Reed was cast to dance the Charleston and sing Buffalo Gal, Won't You Come Out Tonight with Stewart, as the love of George Bailey's life. Actress Emma Stone would be equal to the task of playing the vivacious and loving Mary.
Uncle Billy – Thomas Mitchell played kind-hearted but scatterbrained Uncle Billy to perfection. Martin Sheen would be my first pick for Uncle Billy, and going younger, Robert Downey Jr.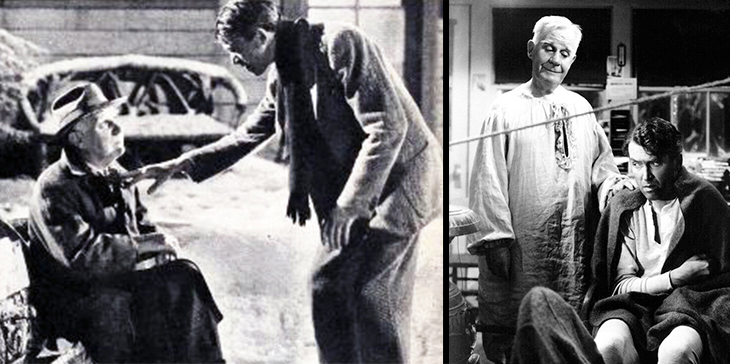 (Henry Travers as Clarence Odbody & James Stewart as George Bailey)
Clarence Odbody – Nathan Lane, Steve Martin (or his pal Martin Short) would bring the mischievous humor to the screen that Henry Travers did in the original, as the angel Clarence.
Mr. Potter – The crusty old villain of the movie was played by Lionel Barrymore. 
"I begin to think I'm pretty darn good. Then I go charging into a scene with Barrymore, get my ears pinned back, the scene stolen right out of hand." – James Stewart, Stewart's Story by Nord Riley, The Evening Star, December 15, 1946
Harvey Keitel, Tim Curry, or Donald Sutherland might do justice to the part of Mr. Potter.

(James Stewart, Thomas Mitchell & Lionel Barrymore | H.B. Warner & Robert J. Anderson as young George)
Mr. Gower – The distracted pharmacist was played by former silent film star H.B. Warner. I could see Keith David or Steve Buscemi take the character of Mr. Gower in hand.
Harry Bailey – Todd Karns played George's grown-up war hero kid brother. I'd like to see Scott Eastwood (Clint Eastwood's son) as Harry Bailey in a remake.  
Mrs. Bailey & Pa Bailey – George & Harry's mother and father, were admirably played by Beulah Bondi and Samuel S. Hinds. Casting a real-life couple might be fun, how about Barbra Streisand and James Brolin, or Goldie Hawn & Kurt Russell, as Ma and Pa Bailey?
Other key supporting players in the original cast of It's A Wonderful Life include Gloria Grahame as Violet, Frank Albertson as Sam Wainwright, William Edmunds as Mr. Martini, and Sheldon Leonard as bartender Nick.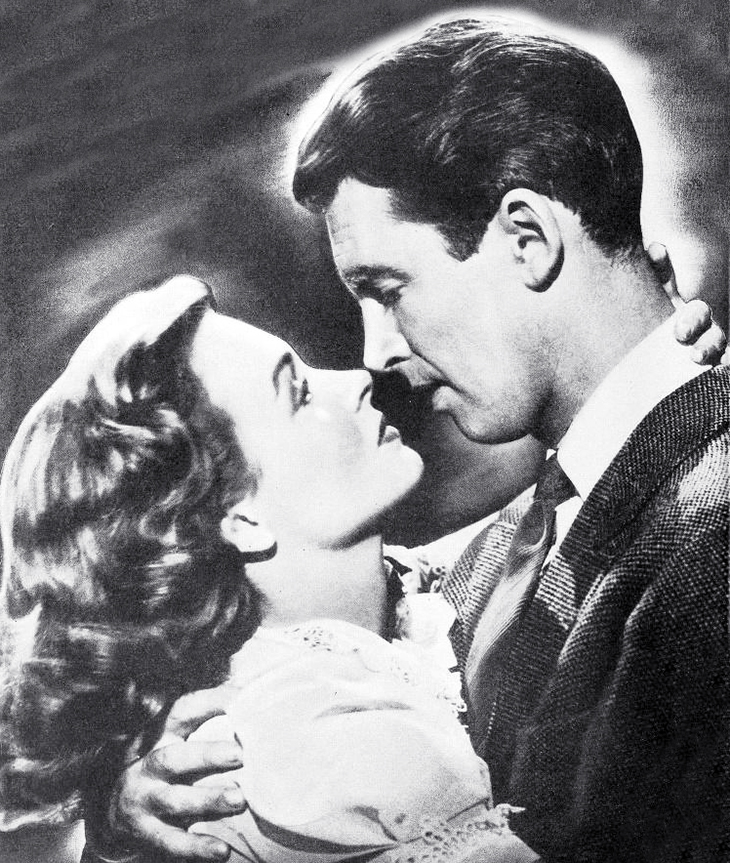 (Donna Reed & James Stewart 1946 It's a Wonderful Life)
Noteworthy Uncredited Performers
Among the huge cast of uncredited extras and supporting players in It's a Wonderful Life, are several well-known names/faces:
Jean Acker plays as a townswoman; she was a minor film star in the era of silent movies. Her greatest claim to fame was her marriage to silent movie idol Rudolph Valentino from 1919-1923, and subsequent affairs and relationships with other actors and actresses. Jean Acker continued acting through the 1930s-1950s, but only in minor or uncredited roles.
Bedford Falls policemen Bert and Ernie are respectively played by Ward Bond and Frank Faylen. Ward Bond is best known for his many strong supporting roles in 1930s-1950s movie westerns (often starring his pal John Wayne), and for starring on TV's Wagon Train. Frank Faylen was kept busy in minor character actor roles on television and in films through the 1960s.This clip from It's a Wonderful Life features James Stewart, Henry Travers, Ward Bond, and Frank Faylen.
Lane Chandler is a policeman in the movie. Lane Chandler was one of the biggest western "B" movie stars, beginning in the late 1920s-through the mid-1940s. 
Tom Chatterton plays a townsman. Chatterton began his career in silent movies under the direction of Thomas Ince, and was mostly a supporting player in films through to 1949.
J. Farrell MacDonald is onscreen briefly, as the descendant of a man who planted a tree in Bedford Falls. A director and popular character actor who started his movie career in 1910, 5 decades later he'd acquired 336 on-screen credits. J. Farrell MacDonald may be best known for his appearance in My Darling Clementine (1946). 
Carl "Alfalfa" Switzer as Freddie Othello, the boy who unsuccessfully tries to flirt with Mary at the fateful dance. Switzer was one of the most popular child actors in Hal Roach's Our Gang / Little Rascals film shorts between 1930-1940.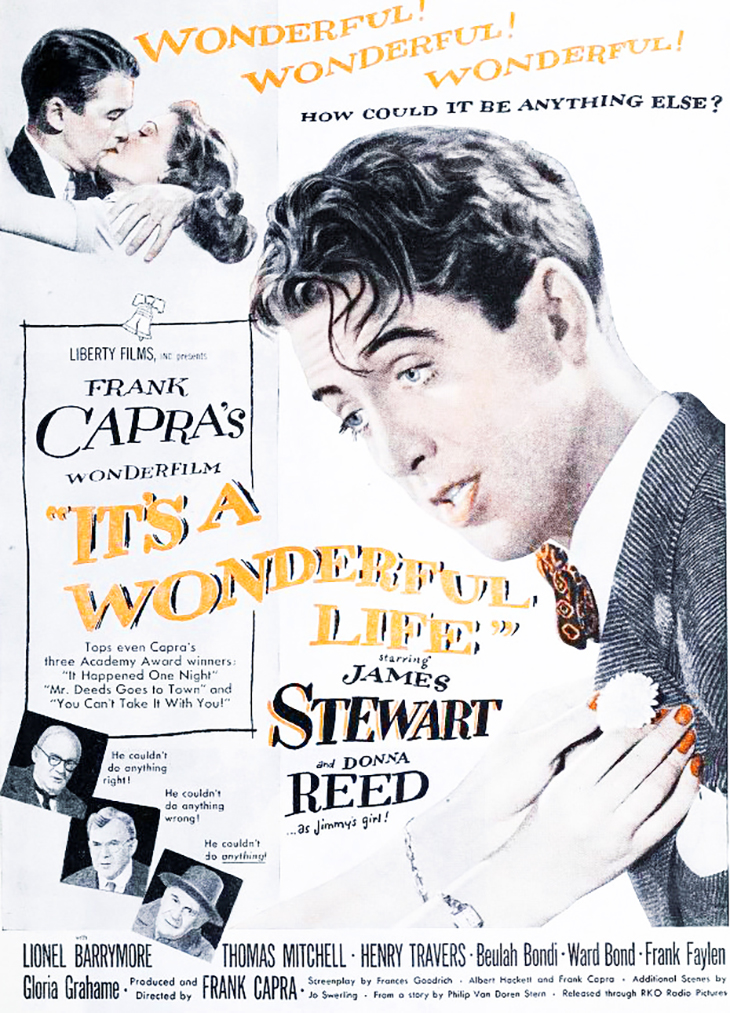 Ta for now, and remember – It's a Wonderful Life!
Other Resources:
Classic Holiday Film Celebrates Its 75th Anniversary
More Christmas, New Year, & Festive Holiday Season Stuff:
I Heard the Bells on Christmas Day
Top Christmas Songs in Classic Clips
Top 20 Classic Christmas Movies
A Vintage Magazine Cover Christmas
Planning a Christmas Holiday Menu: Hits and Misses
Vintage Movie Star Holiday Greetings