April 21st Birthdays
If you were born on April 21st you share a celebrity birthday with these famous people: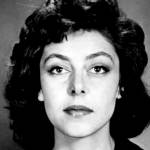 Elaine May is 91 (nee Elaine Berlin; partner of Stanley Donen)
American improv comedienne (Nichols and May), screenwriter & director (Heaven Can Wait; Primary Colors; The Birdcage; A New Leaf; The Heartbreak Kid), film actress (California Suite; In the Spirit; Enter Laughing), born April 21, 1932. Mother of Jeannie Berlin. (Elaine May 1959: The Morning Call)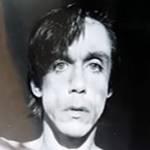 Iggy Pop is 76 (nee James Newell Osterberg Jr.)
American punk rock singer solo (Real Wild Child / Wild One; Lust for Life; Candy; Bang Bang; Cry For Love; Cold Metal; The Passenger; Night Clubbing), with Rock & Roll Hall of Fame group The Stooges (I Wanna Be Your Dog), born April 21, 1947. (Iggy Pop 1982 Photo: Chrysalis / Animal Records)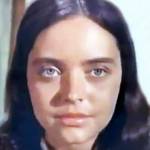 Emily Prager is 75 (step-daughter of Dana Elcar)
American writer, columnist (The New York Times; Penthouse; The Guardian; Village Voice), novelist (Eve's Tattoo), actress & performer of radio (The National Lampoon Radio Hour), movies & TV (Laurie Ann Karr on The Edge of Night; Saturday Night Live), born April 21, 1948. (Emily Prager 1966 Hawk)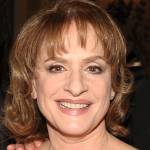 Patti LuPone is 74 (great-great-niece of Adelina Patti)
Tony & Grammy Award-winning American singer-actress of Broadway (Evita; Gypsy), TV (Libby Thatcher on Life Goes On; Oz; ), and movies (Driving Miss Daisy; Witness; State and Main; Fighting Back; Wise Guys), born April 21, 1949. (Patti LuPone 2010 Photo: Drama League from USA / Etro 053)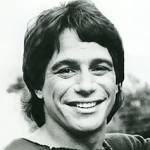 Tony Danza is 72 (nee Antonio Salvatore Iadanza)
American pro boxer, host & actor of stage, TV (Tony Micelli on Who's the Boss?; Tony Banta on Taxi; Family Law; The Tony Danza Show; Baby Talk; Hudson Street; The Good Cop), & movies (Angels in the Outfield; She's Out of Control; Crash), born April 21, 1951. (Tony Danza 1986 Who's the Boss? ABC)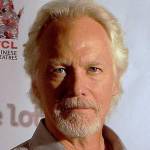 James Morrison is 69

American actor of TV (Space: Above and Beyond; 24; Hawthorne; Revenge; Those Who Kill; Blue; Private Practice; Freedom; Point Pleasant) & movies (Pray for Rain; Shadow of Doubt; Shadows of the Past; Catch Me if You Can), born April 21, 1954. (James Morrison 2014 Photo: the "IN" show)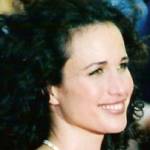 Andie MacDowell is 65 (nee Rosalie Anderson MacDowell)
American model (Vogue; L'Oreal; Yves Saint Laurent), actress of movies (Groundhog Day; Four Weddings and a Funeral; Greystoke: The Legend of Tarzan, Lord of the Apes; Green Card; Michael) & TV (Cedar Cove; Maid), born April 21, 1958. Ex of Paul Qualley. (Andie MacDowell 1998: Georges Biard)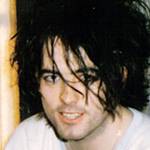 Robert Smith is 64
Rock & Roll Hall of Fame British singer-songwriter for the Cure post-punk rock band (Lullaby; Fascination Street; Lovesong; Never Enough; High; Friday I'm in Love; A Letter to Elise; Wrong Number; Close to Me), born April 21, 1959. (Robert Smith 1985 Photo: Copyright 1985 by Nancy J Price, CC 3.0)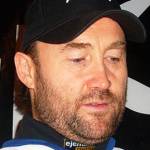 Ed Belfour is 58 (nee Edward John Belfour; "Eddie the Eagle")
Hockey Hall of Fame Canadian NHL hockey goalie (Chicago Blackhawks; San Jose Sharks; Dallas Stars; Toronto Maple Leafs; Florida Panthers), 1991 Calder Memorial Trophy and Vezina Trophy (1991, 1993) winner, born April 21, 1965. (Ed Belfour 2008 Photo: Egon Eagle)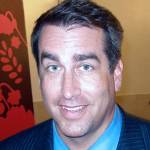 Rob Riggle is 53
American comedian, host & actor of stage, TV (The Daily Show; Modern Family; Saturday Night Live; Rob Riggle's Ski Master Academy; Fox NFL Sunday; NTSF:SD:SUV; Wilfred; Angie Tribeca; New Girl), and movies (Dumb and Dumber To; Night School), born April 21, 1970. (Rob Riggle 2008 Photo: Steve Terrell)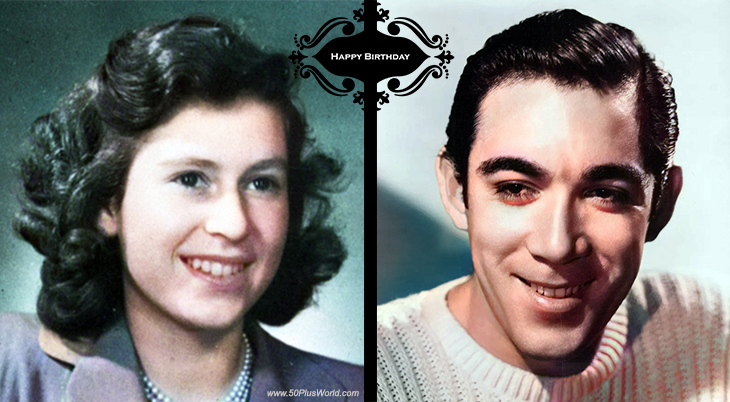 (Princess Elizabeth 1943: Yousuf Karsh | Anthony Quinn 1930s-1940)
Happy Birthday to everyone celebrating their birthday on April 21st!
Remember These April 21st Famous Birthdays
Queen Elizabeth II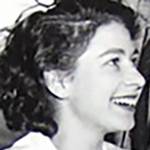 (nee Princess Elizabeth Alexandra Mary of York)
English head of the Commonwealth, Queen of the United Kingdom, Canada, Australia, and New Zealand, Britain's longest-lived monarch. Daughter of King George VI, mother of King Charles III, wife of Prince Phillip, Duke of Edinburgh (born Apr. 21, 1926 – died Sept. 8, 2022; age 96). (Princess Elizabeth / Queen Elizabeth II 1947 Photo: SAR&H / Ian Pretorius collection)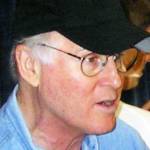 Charles Grodin
American author, playwright, comedian, host & actor of movies (Heaven Can Wait; The Heartbreak Kid; The Woman in Red; Ishtar; Midnight Run; Beethoven movies; King Kong; Sunburn), and TV (The Young Marrieds; Louie; Madoff) (born Apr. 21, 1935 – died May 18, 2021; age 86). Charles Grodin died of bone marrow cancer. (Charles Grodin 2007 Photo: Terry Ballard)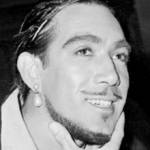 Anthony Quinn (nee Antonio Rodolfo Oaxaca Quinn)
Oscar-winning Mexican-American actor (The Guns of Navarone; Zorba the Greek; Lawrence of Arabia; Viva Zapata!; Lust for Life; Blood and Sand; The Greek Tycoon; The World in His Arms; A Walk in the Clouds; The Ghost Breakers) (born Apr. 21, 1915 – died June 3, 2001; age 86). Ex of Katherine DeMille; father of Lorenzo, Danny & Francesco Quinn. (Anthony Quinn 1946: INS)  
American actor of TV (Paul La Guardia on Cagney & Lacey; Lou Grant; McCloud; Steve Canyon; Whirlybirds; Ben Casey; Dragnet; My Three Sons; Bewitched; Cannon; Kojak; Charlie's Angels; Ironside; Room 222; Hogan's Heroes) and movies (Cry of Battle) (born Apr. 21, 1916 – died Oct. 2, 1985; age 69). Cause of death for Sidney Clute was cancer. (Sidney Clute 1970 Daniel Boone)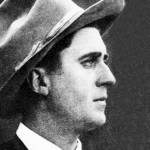 True Boardman (married Virginia True Boardman)
American silent movie actor, stuntman, & action serial film star (The Hazards of Helen; Tarzan of the Apes; Stingaree; The Doctor and the Woman; Mysteries of the Grand Hotel) (born Apr. 21, 1882 – died Sept. 28, 1918; age 36). True Boardman died in the 1918 Spanish Flu pandemic. Father of True Eames Boardman; great-grandfather of Lisa Gerritsen. (True Boardman 1914: Essanay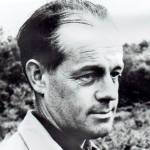 Alistair MacLean (aka Ian Stuart)
Scottish adventure thriller novelist (The Guns of Navarone; Fear is the Key; Ice Station Zebra; Where Eagles Dare; When Eight Bells Toll; Puppet on a Chain; Force 10 From Navarone; Bear Island; Breakheart Pass; Seawitch; Golden Rendezvous) (born Apr. 21, 1922 – died Feb. 2, 1987; age 64). Alistair MacLean died of a stroke. (Alistair MacLean 1968 Photo: Fay Godwin)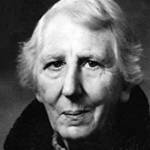 Gladys Mitchell (aka Malcolm Torrie & Stephen Hockaby)

English detective fiction novelist & author of the Beatrice Bradley mystery series (Speedy Death; The Saltmarsh Murders; Brazen Tongue; Tom Brown's Body; The Echoing Strangers; Dance to Your Daddy; The Greenstone Griffins; The Devil at Saxon Wall) (born Apr. 21, 1901 – died July 27, 1983; age 82). Cause of death for Gladys Mitchell is unknown. (Gladys Mitchell c 1969 Photo)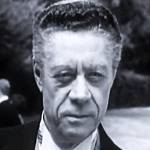 King Calder (nee Albert King Calder)
American actor of TV (Martin Kane; Suspense; Alfred Hitchcock Presents; Perry Mason; Lawman; The Virginian; The Twilight Zone; Death Valley Days; Rawhide; Bat Masterson; Zane Grey Theater; Tate; Johnny Ringo) and movies (Time Table; Three Came to Kill) (born Apr. 21, 1897 – died June 28, 1964; age 67). King Calder died of a heart attack. (King Calder 1958 Man With a Camera)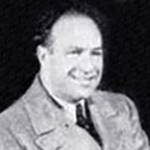 Tony Sarg (nee Anthony Frederick Sarg; "America's Puppet Master")
German-American puppeteer, silent film animator, cartoonist, designer of Macy's Thanksgiving Day parade balloons, toys, & games, commercial artist (Waldorf Astoria Hotel mural), & illustrator (The Saturday Evening Post) (born Apr. 21, 1880 – died Mar. 7, 1942; age 61). Tony Sarg died from a  ruptured appendix. (Tony Sarg 1932 Photo: The New Movie Magazine)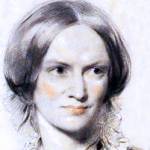 Charlotte Brontë (aka Lord Charles Albert Florian Wellesley, Currer Bell)
English fiction writer, poet (Poems by Currer, Ellis, and Acton Bell; Selected Poems of the Brontës), gothic romance novelist (Jane Eyre; Shirley; Villette) (born Apr. 21, 1816 – died Mar. 21, 1855; age 38). Sister of Branwell Brontë, Anne Brontë, & Emily Brontë. Charlotte Bronte's cause of death could have been hyperemesis gravidarum. (Charlotte Brontë 1850: George Richmond)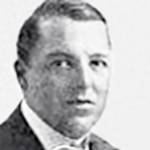 Billy Bitzer (nee Johann Gottfried Wilhelm Bitzer; aka G.W. Bitzer)
Pioneering American cinematography pioneer (split screen & matte photography; lighting techniques; soft focus; iris shots) for D.W. Griffith, photographer & cinematographer of 1250+ classic & silent films (In Old California; The Birth of a Nation; Intolerance; Rip Van Winkle; Broken Blossoms) (born Apr. 21, 1872 – died Apr. 29, 1944; age 72). (Billy Bitzer 1922)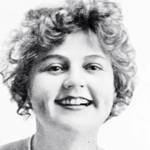 Lillian Walker (nee Lillian Wolke; sister of Karin Walker Norman)
American producer (Lillian Walker Pictures Corporation), actress of stage (The Follies of 1910) & silent movies (The Kid; A White Man's Chance; The Joyous Liar; Dimples, the Auto Salesman; Kitty MacKay; Lily of the Valley; A Marriage of Convenience; The Reincarnation of Karma; Love, Luck and Gasoline) (born Apr. 21, 1887 – died Oct. 10, 1975; age 88). (Lillian Walker 1914)
Christopher Dark (nee Alfred Francis DeLeo)
American character actor of TV (Broken Arrow; Code 3; The Silent Service; The Loretta Young Show; Rawhide; Bonanza) and movies (The Rabbit Trap; World Without End; Suddenly; The Steel Lady; Johnny Concho; The Halliday Brand; The Private Navy of Sgt. O'Farrell) (born Apr. 21, 1920 – died Oct. 10, 1971; age 51). Christopher Dark died of a heart attack. (Christopher Dark 1966 Bonanza)
*Images are public domain or Creative Commons licensed & sourced via Wikimedia Commons, Vimeo, or Flickr, unless otherwise noted*