April 21st Birthdays
If you were born on April 21st you share a birthday with these famous people:
Queen Elizabeth II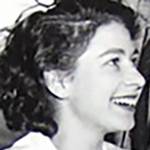 is 92 (nee Elizabeth Alexandra Mary)
English nonagenarian, head of the Commonwealth, Queen of the United Kingdom, Canada, Australia, and New Zealand, Britain's longest-lived and reigning monarch, born April 21, 1926. (Princess Elizabeth / Queen Elizabeth II 1947 Photo: SAR&H / Ian Pretorius collection)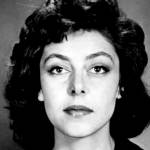 Elaine May is 86 (nee Elaine Berlin)
American improv comedienne (Nichols and May), screenwriter & director (Heaven Can Wait; Primary Colors; The Birdcage; A New Leaf; Mikey and Nicky; The Heartbreak Kid), film actress (California Suite; Enter Laughing), and octogenarian born April 21, 1932. (Elaine May 1959 Photo: The Morning Call)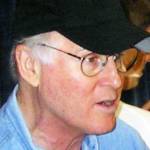 Charles Grodin is 83
Octogenarian American author, playwright, comedian, host & actor of movies (The Heartbreak Kid; Heaven Can Wait; The Woman in Red; Ishtar; Midnight Run; Beethoven movies; King Kong; Sunburn), and TV (The Young Marrieds), born April 21, 1935. (Charles Grodin 2007 Photo: Terry Ballard)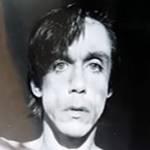 Iggy Pop is 71 (nee James Newell Osterberg Jr.)
American punk rock singer solo (Real Wild Child / Wild One; Lust for Life; Candy; Bang Bang; Cry For Love; Cold Metal), with Rock & Roll Hall of Fame group The Stooges (I Wanna Be Your Dog), and septuagenarian senior citizen born April 21, 1947. (Iggy Pop 1982 Photo: Chrysalis / Animal Records)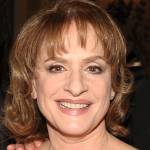 Patti LuPone is 69
American senior, Tony and Grammy Award-winning singer-actress of Broadway (Evita; Gypsy), TV (Libby Thatcher on Life Goes On), and movies (Driving Miss Daisy; Witness; State and Main), born April 21, 1949. (Patti LuPone 2010 Photo: Drama League from USA / Etro 053)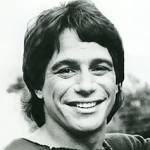 Tony Danza is 67 (nee Antonio Salvatore Iadanza)
American retired pro boxer, host & actor of stage, TV (Tony Micelli on Who's the Boss?; Tony Banta on Taxi; Family Law; The Tony Danza Show; Baby Talk; Hudson Street; The Good Cop), movies (Angels in the Outfield; Crash), and senior born April 21, 1951. (Tony Danza 1986 Who's the Boss? ABC)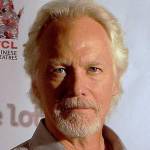 James Morrison is 64

Sixty-plus American actor of TV (Space: Above and Beyond; 24; Hawthorne; Revenge; Those Who Kill; Blue; Private Practice; Freedom; Point Pleasant) and movies (Pray for Rain; Shadow of Doubt; Shadows of the Past; Catch Me if You Can), born April 21, 1954. (James Morrison 2014 Photo: the "IN" show)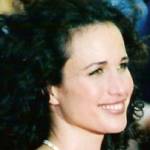 Andie MacDowell is 60 (nee Rosalie Anderson MacDowell)
American 60+ fashion model (Vogue; L'Oreal; Yves Saint Laurent) and actress of movies (Groundhog Day; Four Weddings and a Funeral; Greystoke: The Legend of Tarzan, Lord of the Apes; Green Card; Michael) & TV (Cedar Cove), born April 21, 1958. (Andie MacDowell 1998 Photo: Georges Biard)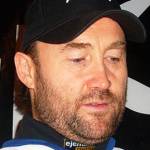 Ed Belfour is 53 (nee Edward John Belfour; "Eddie the Eagle")
Hockey Hall of Fame retired 50+ Canadian NHL hockey goalie (Chicago Blackhawks; San Jose Sharks; Dallas Stars; Toronto Maple Leafs; Florida Panthers), 1991 Calder Memorial Trophy and Vezina Trophy (1991, 1993) winner, born April 21, 1965. (Ed Belfour 2008 Photo: Egon Eagle)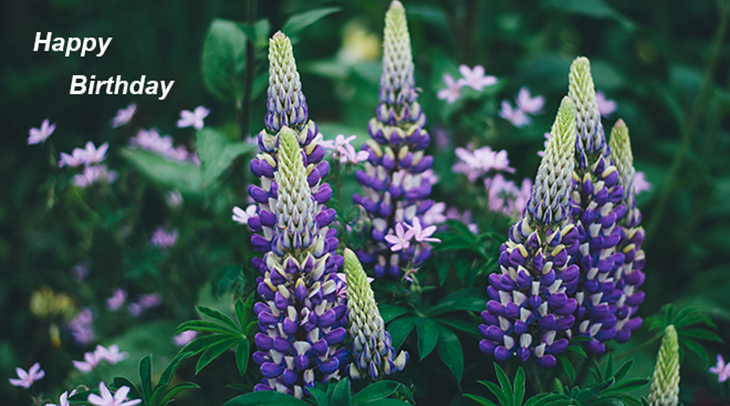 (Lupins Photo: Annie Spratt  via Unsplash)
Happy Birthday to everyone celebrating their birthday on April 21, 2018!
And remembering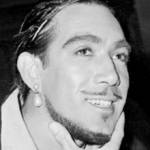 Anthony Quinn (nee Antonio Rodolfo Oaxaca Quinn)
Academy Award-winning Mexican-American movie actor (The Guns of Navarone; Zorba the Greek; Lawrence of Arabia; Viva Zapata!; Lust for Life; Blood and Sand; The Greek Tycoon; A Walk in the Clouds) (born Apr. 21, 1915 - died June 3, 2001; age 86). Anthony Quinn died of cancer, pneumonia and respiratory failure. (Anthony Quinn 1946 Photo: International News Service)  
Sidney Clute

American character actor of TV (Paul La Guardia on Cagney & Lacey; Lou Grant; McCloud;  Steve Canyon; Whirlybirds; Ben Casey; Dragnet 1967; My Three Sons; Bewitched) and movies (Cry of Battle; Three Came Back; Room 222) (born Apr. 21, 1916 - died Oct. 2, 1985; age 69). Cause of death for Sidney Clute was cancer. (Sidney Clute 1970 Daniel Boone Screenshot) 
Christopher Dark (nee Alfred Francis DeLeo)
American character actor of TV (Broken Arrow; Code 3; The Silent Service; Rawhide; Bonanza) and movies (The Rabbit Trap; World Without End; Suddenly;The Steel Lady; Johnny Concho; The Halliday Brand; The Private Navy of Sgt. O'Farrell) (born Apr. 21, 1920 - died Oct. 10, 1971; age 51). Christopher Dark died of a heart attack. (Christopher Dark 1966 Bonanza)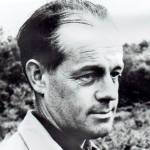 Alistair MacLean (aka Ian Stuart)
Scottish adventure thriller novelist (The Guns of Navarone; Fear is the Key; Ice Station Zebra; Where Eagles Dare; When Eight Bells Toll; Puppet on a Chain; Force 10 From Navarone; Bear Island; Breakheart Pass; Seawitch; Golden Rendezvous) (born Apr. 21, 1922 – died Feb. 2, 1987; age 64). Alistair MacLean died of a stroke. (Alistair MacLean 1968 Photo: Fay Godwin)
Gladys Mitchell (aka Malcolm Torrie & Stephen Hockaby)

English detective fiction novelist & author of the Beatrice Bradley mystery series (Speedy Death; The Saltmarsh Murders; Brazen Tongue; Tom Brown's Body; The Echoing Strangers; Dance to Your Daddy; The Greenstone Griffins; The Devil at Saxon Wall; Death at the Opera; St. Peter's Finger; Groaning Spinney) (born Apr. 21, 1901 - died July 27, 1983; age 82). Cause of death for Gladys Mitchell is unknown.  
*Images are public domain or Creative Commons licensed & sourced via Wikimedia Commons, Vimeo, or Flickr, unless otherwise noted*