February 27th Birthdays
If you were born on February 27th you share a celebrity birthday with these famous people: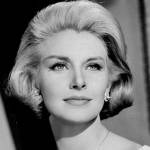 Joanne Woodward is 92 (nee Joanne Gignilliat Trimmier)
Emmy and Academy Award-winning American actress of movies (The Three Faces of Eve; Mr. & Mrs. Bridge; From the Terrace; The Long Hot Summer; A Big Hand for the Little Lady; Come Back Little Sheba; The Stripper), stage and TV (Sybil), born February 27, 1930. (Joanne Woodward 1971 Photo: MGM)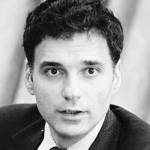 Ralph Nader is 88
American lawyer, Automotive Hall of Fame consumer protection and environmental activist, novelist & nonfiction author (Unsafe at Any  Speed; In Pursuit of Justice; Fake President), and radio host (Ralph Nader Radio Hour), born February 27, 1934. (Ralph Nader 1975: Thomas J. O'Halloran)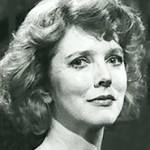 Barbara Babcock is 85

Emmy Award-winning American character actress of TV (Hill Street Blues; Dr. Quinn, Medicine Woman; Pasadena; Dallas; Search for Tomorrow) and movies (Space Cowboys; Far and Away; Bang the Drum Slowly; The Black Marble) born February 27, 1937. (Barbara Babcock 1982 Hill Street Blues: NBC)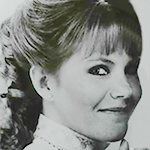 Sally Spencer is 67
American Professor of Special Education (CSU), public speaker, author (Collaborate, Communicate and Differentiate), and retired singer & actress of stage, movies (Baby Fever) and TV (M. J. McKinnon on Another World), born February 27, 1955. (Sally Spencer 1988 Photo)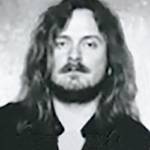 Johnny Van Zant is 63 (nee John Roy Van Zant)
American rock singer for Lynyrd Skynyrd (Swamp Music; Smokestack Lightning; Good Lovin's Hard to Find; Truck Drivin' Man; Travelin' Man; Red White & Blue [Love it or Leave]), younger brother of Ronnie and Donnie Van Zant, born February 27, 1959. (Johnny Van Zant Photo: Alliance Artists Ltd.) 
Stoney Jackson is 62 (nee Alwyn Jackson; aka Stonewall W. Jackson)
American producer, dancer and actor of TV (Jesse on The White Shadow; Paul Whitney on Santa Barbara; Travis Filmore on 227;The Insiders; Sangre Negra) and movies (Knights of the City; Up Against the Wall; Roller Boogie; Streets of Fire), born February 27, 1960. (Stoney Jackson 1980 Photo: ABC)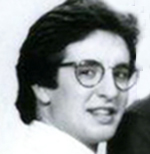 Grant Shaud is 61 (nee Edward Shaud III)
American character & voice over actor of TV (Miles Silverberg on Murphy Brown; Oliver Beene; Madigan Men) and movies (The American Side; The Distinguished Gentleman; Men Seeking Women; Wall Street; The January Man; The Crow: Salvation), born February 27, 1961. (Grant Shaud 1989 Photo: CBS)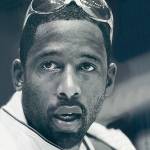 James Worthy is 61 ("Big Game James")
American retired pro basketball player, NBA forward (Los Angeles Lakers) with 3 NBA championships, 1988 NBA Finals MVP, 7-time NBA All-Star, NBA TV analyst (#LakeShow; Access Sportsnet: Los Angeles), born February 27, 1961. (James Worthy 1988 Photo: NBA / Los Angeles Lakers)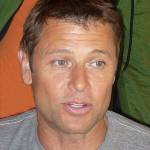 Grant Show is 60
American TV actor (Jake Hanson on Melrose Place & Beverly Hills, 90210; Devious Maids; True Blue; Ryan's Hope; Accidentally on Purpose; Dynasty; Point Pleasant; The Family; Swingtown; Strong Medicine; Private Practice; Big Love) born February 27, 1962. (Grant Show 2009 Photo: Greg Hernandez)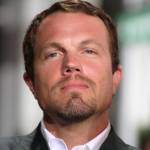 Adam Baldwin is 60
American actor of TV (Chuck; The Last Ship; Firefly; The Cape) and movies (My Bodyguard; Hadley's Rebellion; D.C. Cab; Reckless; Full Metal Jacket; Next of Kin; Predator 2; Radio Flyer; How to Make An American Quilt; Independence Day), born February 27, 1962. (Adam Baldwin 2005 Photo: Raven Underwood)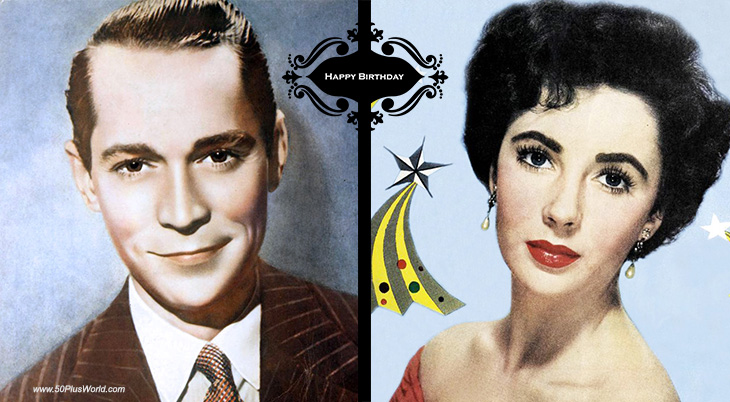 (Franchot Tone 1937 | Elizabeth Taylor 1952)
Happy Birthday to everyone celebrating their birthday on February 27th!
Remember These February 27th Famous Birthdays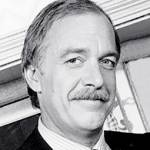 Howard Hesseman
American actor of TV (WKRP in Cincinnati; Head of the Class; One Day at a Time; Mary Hartman, Mary Hartman; Soap; The Bob Newhart Show) & films (Doctor Detroit; Private Lessons; Billy Jack; The Other Side of Midnight; Silver Skies; Shampoo; Flight of the Navigator; This is Spinal Tap; Whiffs) (born Feb. 27, 1940 – died Jan. 29, 2022; age 81). (Howard Hesseman Photo: CBS)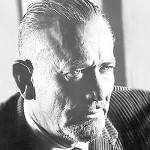 John Steinbeck (nee John Ernst Steinbeck Jr.)
Pulitzer & Nobel Prize-winning American novelist (The Grapes of Wrath; East of Eden; The Winter of Our Discontent; Of Mice and Men; The Red Pony; Cannery Row; In Dubious Battle; Tortilla Flat; The Pearl; Viva Zapata!) (born Feb. 27, 1902 – died Dec. 20, 1968; age 66). John Steinbeck died of heart disease and congestive heart failure. (John Steinbeck 1962 Photo: Nobel Foundation)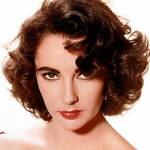 Elizabeth Taylor

Academy Award-winning British-American actress (Lassie Come Home; National Velvet; Giant; Father of the Bride; Cat on a Hot Tin Roof; Raintree County; Butterfield 8; Cleopatra; Who's Afraid of Virginia Woolf?; Beau Brummell; Little Women; Elephant Walk; Life With Father) (born Feb. 27, 1932 – died Mar. 23, 2011; age 79). Elizabeth Taylor died of heart failure. (Elizabeth Taylor 1955)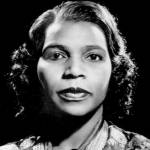 Marian Anderson
Grammy Lifetime Achievement Award-winning pioneering American contralto concert singer in America and Europe during segregation, the first black person to perform at the Metropolitan Opera (1955) (born Feb. 27, 1897 – died April 8 1993; age 96). Cause of death for Marian Anderson was congestive heart failure. (Marian Anderson 1951 Photo: S. Hurok)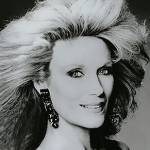 Mary Frann (nee Mary Frances Luecke)
American child model, 1961 America's Junior Miss, and actress of movies (Nashville Rebel), stage, and TV (Joanna Loudon on Newhart; D. B. Bentley on Return to Peyton Place; Amanda Howard on Days of Our Lives; Nan Hollister on King's Crossing; Lucky Chances) (born Feb. 27, 1943 – died Sept. 23, 1998; age 55. Mary Frann died of a heart attack. (Mary Frann 1986 Press Photo)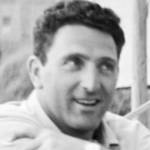 Irwin Shaw (nee Irwin Gilbert Shamforoff)
Blacklisted American novelist (The Young Lions; Rich Man, Poor Man; Two Weeks in Another Town; Beggarman, Thief; Evening in Byzantium; Tip on a Dead Jockey) and writer for radio, stage, and movies (born Feb. 27, 1913 – died May 16, 1984; age 71). Irwin Shaw died after treatment for prostate cancer. (Irwin Shaw 1948 Photo: Willem Van de Poll / Dutch National Archives)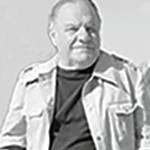 Lawrence Durrell
British Indian Diplomatic Corps civil servant, travel writer (Bitter Lemons; Sicilian Carousel), poet, and best-selling novelist (Justine; Pied Piper of Lovers; Monsieur: or, the Prince of Darkness; Judith; Panic Spring; The Black Book; Clea; Balthazar) (born Feb. 27, 1912 – died Nov. 7, 1990; age 78). Lawrence Durrell died of a stroke. (Lawrence Durrell 1970s: Ioannis D. Papadimos)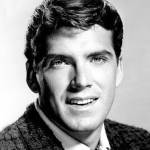 Van Williams
American actor of TV (Britt Reid / The Green Hornet; Kenny Madison on Surfside 6, Bourbon Street Beat & 77 Sunset Strip; The Tycoon; The Red Hand Gang; How the West Was Won; Batman) & movies (Dragon: The Bruce Lee Story) (born Feb. 27, 1934 – died Nov. 28, 2016; age 82). Van Williams died of renal failure. (Van Williams 1959 Bourbon Street Beat Photo: Carl Byoir and Associates)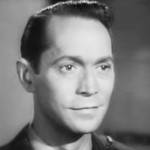 Franchot Tone (nee Stanislaus Pascal Franchot Tone)
American character actor of stage, TV (Ben Casey), and movies (Dancing Lady; Mutiny on the Bounty; The Gorgeous Hussy; Love on the Run; The Man on the Eiffel Tower; Advise & Consent; Fast and Furious; Pilot #5; Dark Waters; Jigsaw; Without Honor) (born Feb. 27, 1905 – died Sept. 18, 1968; age 63). Franchot Tone died of lung cancer. (Franchot Tone 1943 Pilot #5)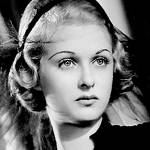 Joan Bennett
American actress of radio, TV (Dark Shadows), and movies (Girl Trouble; Me and My Gal; Little Women; Trade Winds; Father of the Bride; We're No Angels; Man Hunt; The Man in the Iron Mask; Private Worlds; The House Across the Bay; The Trial of Vivienne Ware) (born Feb. 27, 1910 – died Dec. 7, 1990; age 80). Joan Bennett died of a heart attack. (Joan Bennett 1938 Photo: Vogues of 1938)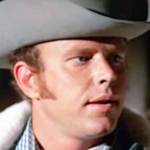 Alan Fudge
American actor of TV (Man from Atlantis; 7th Heaven; Eischied; Bodies of Evidence; L. A. Law; Paper Dolls; Matlock; Columbo; Dynasty; Falcon Crest; Knots Landing; Lou Grant; Hawaii Five-O; Petrocelli; Mannix; Dallas; Banacek) and movies (The Natural; Two People) (born Feb. 27, 1944 – died Oct. 10, 2011; age 67). Alan Fudge died of lung & liver cancer. (Alan Fudge 1974 Movin' On)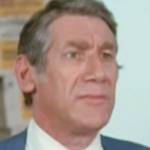 Michael Fox
American character actor of stage, TV (Saul Feinberg on The Bold and the Beautiful; The Clear Horizon; Burke's Law; Perry Mason; Falcon Crest; 87th Precinct; Gunsmoke; The Rifleman; The Twilight Zone) and movies (The Lost Planet; Sky Commando; Serpent of the Nile) (born Feb. 27, 1921 – died June 1, 1996; age 75). Michael Fox died of pneumonia. (Michael Fox 1974 Movin' On)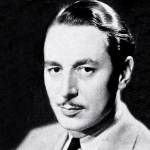 Reginald Gardiner (nee William Reginald Gardiner)
British actor of radio, TV (The Phyllis Diller Show; Burke's Law), and films (Halls of Montezuma; Wabash Avenue; That Wonderful Urge; I Wonder Who's Kissing Her Now; The Doctor Takes a Wife; The Great Dictator; Ain't Misbehavin') (born Feb. 27, 1903 – died July 7, 1980; age 77). Reginald Gardiner died of a heart attack. (Reginald Gardiner 1937 Photo: Who's Who at Metro-Goldwyn-Mayer)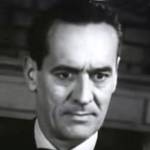 Ian Keith (nee Keith Ross)
American actor of classic & silent movies (Border Feud; Cleopatra; The Ten Commandments; Dick Tracy's Dilemma; Duel on the Mississippi; Song of Old Wyoming; The Man From Thunder River; It Came from Beneath the Sea; Mary of Scotland; Nightmare Alley; Northwest Trail; Manhandled; The Divine Lady) (born Feb. 27, 1899 – died Mar. 26, 1960; age 61). (Ian Keith 1945 Fog Island)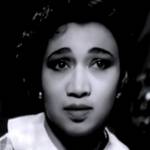 Elisabeth Welch
American singer (Stormy Weather; Far Away in Shanty Town) and actress of London, Paris & Broadway stages, TV (Jackanory), and movies (Big Fella; Over the Moon; Alibi; While Nero Fiddled; Death at a Broadcast; Revenge of the Pink Panther) (born Feb. 27, 1904 – died July 15, 2003; age 99). Cause of death for Elisabeth Welch is unknown. (Elisabeth Welch 1936 The Song of Freedom)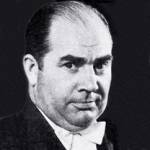 Ed Brophy (nee Edward Santree Brophy)
American actor of TV & films (Come On, Leathernecks!; The Champ; Dough Boys; The Gay Falcon; Air Force; A Dangerous Affair; The Great Profile; The Thin Man; Wedding Present; Spendthrift; Romance on the Run; She Gets Her Man; Golden Boy; The Camerman; Our Blushing Brides; Paris Interlude) (born Feb. 27, 1895 – died May 27, 1960; age 65). (Ed Brophy 1935: Universal Weekly)
*Images are public domain or Creative Commons licensed & sourced via Wikimedia Commons or Flickr, unless otherwise noted*