What Was New in November 1952?
News Headlines & Entertainment Trivia from November, 1952: John Steinbeck's East of Eden is the #1 best seller; classic movie premiere of The Turning Point; and the #1 hit song is Why Don't You Believe Me? sung by Joni James
#1 Best Selling Book – John Steinbeck's East of Eden
Beginning November 2, 1952, John Steinbeck's modern classic novel East of Eden sat atop the fiction best seller list, and stayed there for 8 weeks. Steinbeck is said to have considered East of Eden his masterpiece, a culmination of everything he had learned about writing.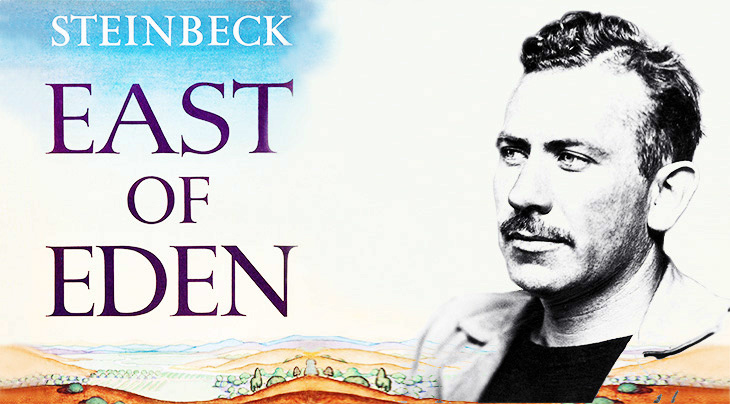 (John Steinbeck 1930 Photo: Sonya Noskowiak)
East of Eden was first published in September 19, 1952, and was an instant bestseller, staying on The New York Times #1 Fiction Best Seller list for more than a year. In November of 1962, it knocked Thomas B. Costain's The Silver Chalice from the top spot on the list.
A epic literary saga of two families, East of Eden's central themes are the dynamic of two brothers – Charles and Adam, then Caleb and Aron – the struggle of human nature between good and evil, and the parallels between the biblical tale of Cain and Abel.
Set in author John Steinbeck's beloved Salinas Valley (where he grew up), East of Eden begins with the establishment of two different families in the valley. Irish immigrant farmer and inventor Samuel Hamilton settles in the valley with his wife, and they raise 9 children there.
Wealthy stranger Adam Trask arrives in the valley and buys a big ranch, settling there with his pregnant wife Cathy. Adam's backstory is told….his father was Civil War veteran turned Washington military advisor Cyrus Trask. As a child, Adam didn't get along with his younger brother Charles, who picked on him. Adam left home as a young man, joined the army, and wandered around the country before returning home to discover their father died and left each of the brothers $50,000. Soon after, Adam and Charles discovered a badly beaten young woman – Cathy Ames – on their doorstep. Charles instantly saw through Cathy's pretty exterior to her ugly nature, while Adam fell blindly in love and married her. Although Cathy married Adam, she seduced Charles, and tried an unsuccessful abortion when she discovered she was pregnant.
Adam doesn't believe Cathy when she tells him she doesn't want to live in the valley, nor to be a mother. After she gives birth to twins boys – Aron and Caleb – she shoots Adam when he tries to stop her from leaving. Adam raises his two sons with the help of his Chinese cook Lee and his good neighbour Samuel Hamilton. 
Cathy has become the madam of a brothel after changing her name to Kate Albey and murdering the previous madam. When Charles dies, Adam finds Cathy to give her money that Charles left to her in his will. He never tells the boys what became of Cathy or where she is.
Samuel and Adam grow older while the twins grow up and become young men. Conflicts arise as they try to find their way in the world, and Cathy/Kate once again enters their lives when Cal finds her. As the plot of East of Eden unfolds, the brothers struggle within themselves, with each other, their father, their mother, and for the love of a young woman (Abra). 
So enduring are the themes in East of Eden that it has continued to sell well, becoming a modern classic studied in school and even reaching the #2 position on the best-seller lists in 2003,  thanks to being a selection of Oprah's Book Club.
Television and film adaptations of John Steinbeck's East of Eden:
East of Eden (1955), a film directed by Elia Kazan starring Raymond Massey as Adam Trask, Jo Van Fleet in an Oscar-winning performance as Cathy/Kate, James Dean (in his first starring movie role) as Cal Trask, Richard Davalos as Aron Trask, Albert Dekker as Will Hamilton, and Julie Harris as Abra. Burl Ives has a supporting role as the Sheriff. The East of Eden film and cast received 4 Academy Award nominations.
John Steinbeck's East of Eden (1981), a 3-part TV mini-series with Warren Oates as Cyrus Trask, Timothy Bottoms as Adam Trask, Jane Seymour as Cathy/Kate, and Bruce Boxleitner as Charles Trask. Sam Bottoms (Timothy's brother) plays Adam's son Cal Trask, Hart Bochner is Aron Trask, and Karen Allen is Abra. Other cast members include Howard Duff, Anne Baxter, Richard Masur, Grace Zabriskie, Nicholas Pryor, Lloyd Bridges, and M. Emmet Walsh. Emmy Award nominations were given to the East of Eden producers, costume designers, and cinematographer, and the series won the Emmy for Outstanding Art Direction for a Limited Series or Special. 
Film Noir Premiere: The Turning Point 
Director William Dieterle's classic crime drama movie The Turning Point, starring William Holden, Edmond O'Brien, Alexis Smith, and introducing Carolyn Jones, premiered in November 1952.
(Carolyn Jones & William Holden 1952 The Turning Point Ad)
Inspired by the Kefauver inquires into organized crime, The Turning Point has cynical reporter Jerry McKibbon (William Holden) covering the committee hearings.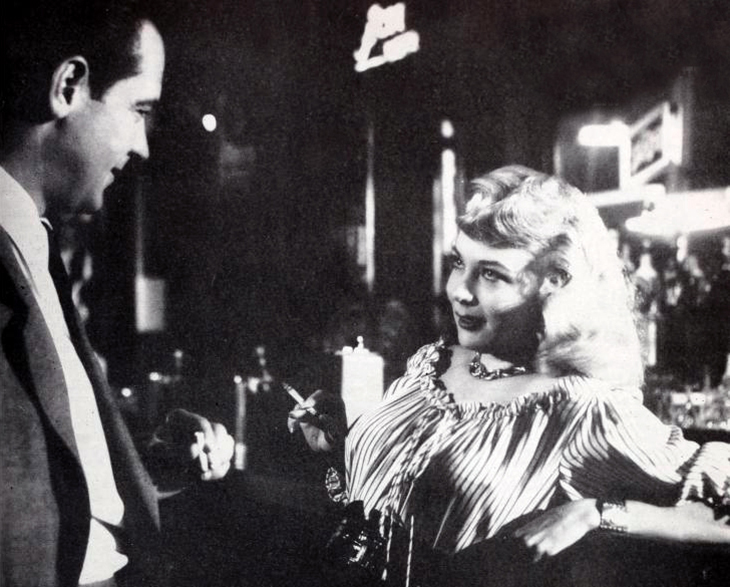 (William Holden & Carolyn Jones 1952 The Turning Point: Film Bulletin)
Jerry is soon trying to help the prosecuting attorney, D.A. John Conroy (Edmond O'Brien), in his attempt to take down a crime syndicate headed by boss Neil Eichelberger (Ed Begley).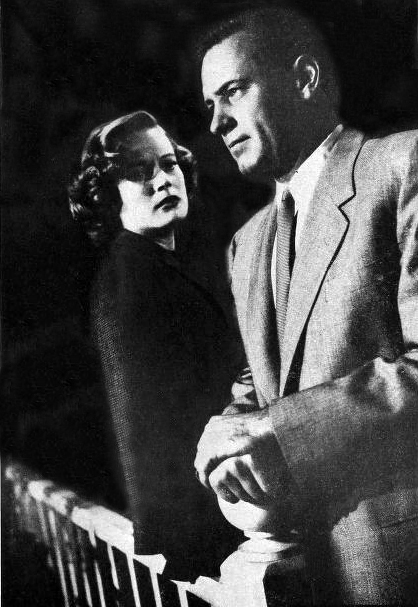 (Alexis Smith & William Holden 1952 The Turning Point: Photoplay)
Alexis Smith is Edmond O'Brien's assistant and fiancée Amanda Waycross.
Actress Adele Longmire (Mrs. Arthur Franz) plays key witness Carmelina LaRue, who is pursued by the mob right to D.A. Conroy's feet.
Complicating matters are widespread corruption at City Hall. John appoints his father, police detective Matt Conroy (Tom Tully), to investigate. McKibbon has seen Matt with key mob lieutenant Harrigan (Ted de Corsia) and doesn't trust Matt.
When Matt is prevented from testifying by the mob, it's a "turning point" for the investigation. 
Among the other supporting cast members of The Turning Point are perennial tough guy Neville Brand, Howard Freeman, and Ray Teal as Clint, a police captain.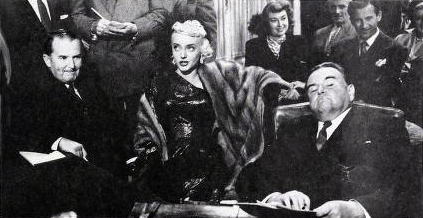 (Carolyn Jones 1952 The Turning Point: Motion Picture Herald)
Actress Carolyn Jones plays Lillian Smith, a mob party girl in furs; this was her first movie role. She's better known for later playing Morticia Addams on The Addams Family, and for marrying (and divorcing) producer Aaron Spelling.
Uncredited minor characters in The Turning Point include actors (and future director) Peter Baldwin in his first film, Rachel Ames (Audrey Hardy on General Hospital from 1964-2015), Whit Bissell, Russ Conway, Russell Johnson (the Professor on Gilligan's Island), and former silent film stars Franklyn Farnum and Tom Moore.
Although William Holden was the bigger "star" at the time and received a lot of publicity (he was fresh off his success in Sunset Boulevard), The Turning Point is really Edmond O'Brien's movie.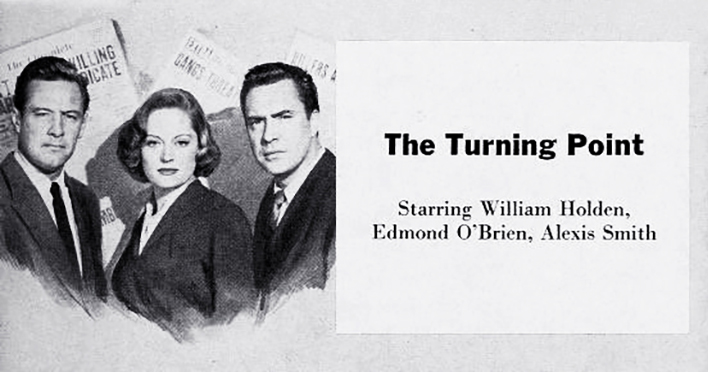 (William Holden, Alexis Smith & Edmond O'Brien 1952 The Turning Point: Production Encyclopedia)
The Turning Point was filmed at Paramount Studios in Hollywood, with some location shots around Los Angeles that include Bunker Hill, the Angels Flight Railway, Olympic Stadium, and the Hotel Belmont.
Horace Duff's screenplay is based on a story by Horace McCoy. The film-noir "look" of this classic movie is aided by designer Edith Head's costumes, and dramatic "noir" cinematography by Lionel Lindon. 
Joni James #1 Song – Why Don't You Believe Me?
Singer Joni James recording of Why Don't You Believe Me? broke into the #1 spot on the Billboard hits chart the last week of November, 1952.
Why Don't You Believe Me? shared the number one position for that week with the novelty comedy recording It's in the Book by Johnny Standley, then claimed the #1 spot all by itself for the next three weeks.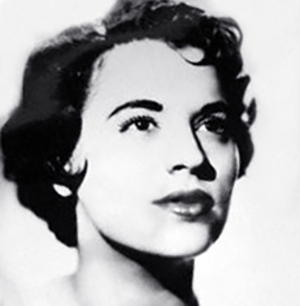 (Joni James c. Early 1950s Photo: M-G-M Records)
Singer Joni James (nee Giovanna Carmella Babbo on September 22, 1930) started her career in entertainment as a ballet dancer and chorus girl. She was noticed by M-G-M executives in a commercial and was signed in 1951.
Why Don't You Believe Me? was her first hit song, but by no means her last. Among Joni James' many other Top 40 hit tunes, were two #2 hits – her cover of Hank Williams' Your Cheatin' Heart (1953), and How Important Can it Be? (1955).
Variety reported that Toni James was now being managed by M-G-M's musical director, conductor Tony (Anthony) Acquaviva, in May 1953. A few years late, Tony Acquaviva and Joni James were married (1956).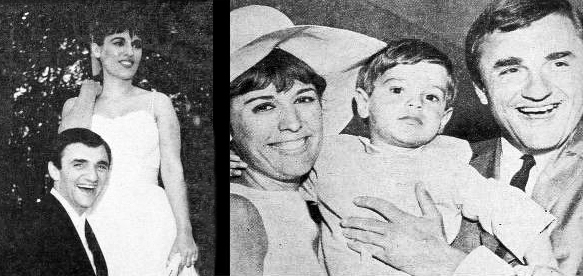 (Joni James & Tony Acquaviva c. 1960 & in 1963 with son Michael)
Tony Acquaviva and Joni James were married in 1956, and by May 1963 had adopted son Michaelangelo from an orphanage in Italy, followed by the adoption of a daughter Angelamia. James retired in 1964 to care for Tony; in a 1995 interview at Capitol Records Studio, James said that he had been in ill health and in a wheelchair for many years. Tony Acquaviva died in 1986.
After a 30-year absence from recording and performing, Joni James began touring again in the mid-1990s. She married retired Air Force General Bernard Adolph Schriever in 1997; General Schriever died in 2005. James told reporter Dave Newhouse that as of 2010, she was a grandmother and after some falls, using a walker. 
*Images are believed to be in the public domain and/or Creative Commons licensed & sourced via Wikimedia Commons, Vimeo, YouTube, or Flickr, unless otherwise noted*