Celebrating Seniors - Jane Seymour is 65
Updated April 2017: New images.
British author, fashion designer, Emmy Award winning actress, former Bond Girl, baby boomer, new senior citizen, and 4-times married and divorced Jane Seymour (Joyce Penelope Wilhelmina Frankenberg) was born in Hayes, England on February 15, 1951. Below, Jane Seymour from her early years as a "Bond Girl" in 1973, to more recently in her 50+ years in 2014.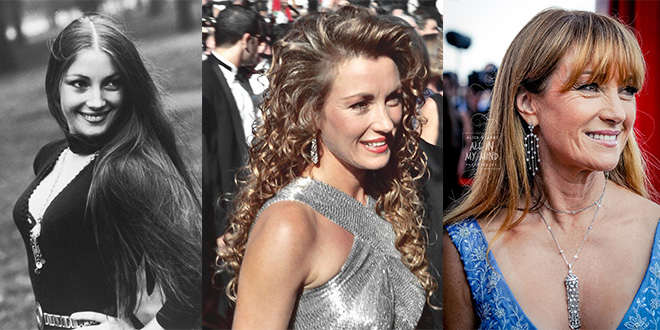 (Source Photos: Flickr | Film Star Vintage / Alice / Alan Light | Photo Montage: 50+ World) 
Young Joyce Frankenberg attended the Tring, Hertfordshire Arts Educational School and changed her name to Jane Seymour for professional reasons at age 17.
She was cast in the movie Oh What A Lovely War (1969) in an uncredited role. While filming the movie, she met the director Richard Attenborough's son Michael Attenborough (also a director), and a romance began. More small roles in films soon followed.
Jane Seymour married for the first time at age 20 in 1971 to Michael Attenborough. The marriage was over a couple of years later, and Seymour has attributed some of her early failed marriages, in part, to her reluctance to have sex before marriage. Seymour's acting career continued however, and she starred as Pamela Plowden, the lover of  Winston Churchill in the 1972 movie Young Winston, produced by father-in-law Richard Attenborough.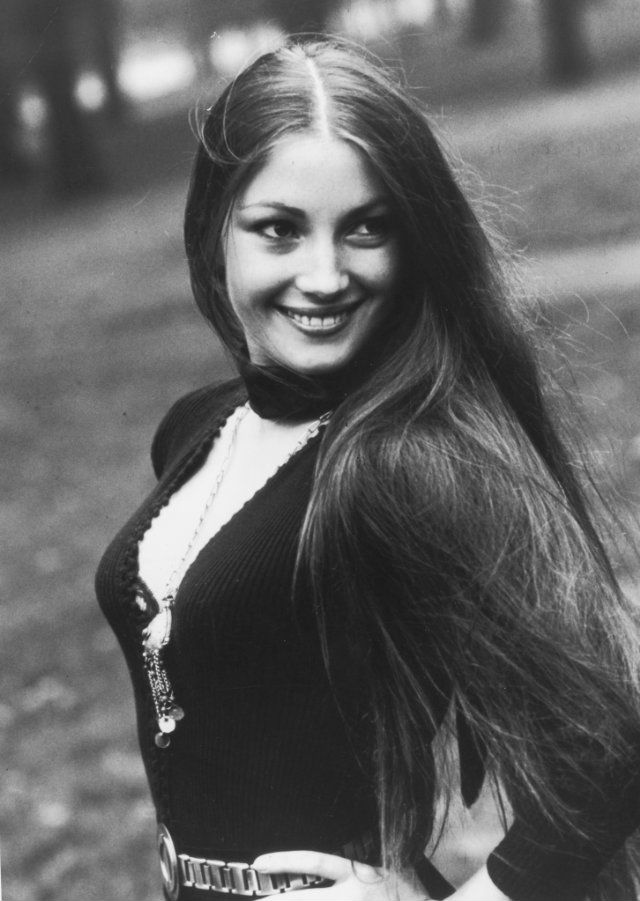 (Jane Seymour 1973 Live and Let Die Photo: Film Star Vintage | Flickr Some rights reserved) Jane Seymour as Solitaire in the James Bond film.
In 1973, the year she turned 22, Seymour starred in the made-for-television horror movie Frankenstein: The True Story (1973). She achieved fame playing Solitaire, the "Bond Girl" in Live and Let Die (1973), opposite Roger Moore as James Bond. Just before Live and Let Die was released, Jane Seymour and Michael Attenborough filed for separation.
In 1976 Jane Seymour was nominated for an Emmy Award for her role in the TV miniseries Captains and Kings. Her co-stars in Captains and Kings included Patty Duke, Blair Brown, Robert Vaughn, Perry King, Henry Fonda, Beverly D'Angelo, and John Houseman.
Her career on stage, screen and television was keeping her very busy.
Seymour starred in no less than 5 movies released in 1977, including Sinbad and the Eye of the Tiger (1977), which had actually been filmed in 1975 with her co-star Patrick Wayne. Patrick Wayne and Jane Seymour's looks and chemistry are highlights of this action film. 
By 1977 Jane Seymour was dating Geoffrey Planer, a friend of her first husband (Michael Attenborough), but their relationship was already strained. Despite the problems, Jane Seymour and Geoffrey Planer married in 1977 – and were divorced in 1978. 
Her work on television and in feature films continued steadily during the 1970's. Jane Seymour co-starred with Christopher Reeve, Christopher Plummer, and William H. Macy in the historical romance Somewhere in Time (1980), beginning a friendship with Reeve that endured until his death in 2004. Christopher Reeve was paralyzed in 1995 and became an activist for spinal chord injury research; Seymour has said she found him inspirational, and one of her twin sons is named after him.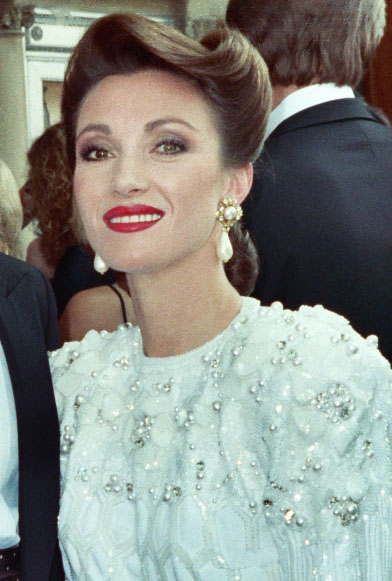 (Jane Semour 1988 Photo: Alan Light | Flickr Some rights reserved)
Critical acclaim for Jane Seymour came in the form of a Golden Globe nomination for her role as Cathy Ames in the made-for-TV movie East of Eden (1981). Among her many er co-stars in East of Eden were Timothy Bottoms, Bruce Boxleitner, Karen Allen, and Grace Zabriskie. 
That same year Jane Seymour married her third husband, businessman David Flynn. Their children, daughter Katherine Flynn (b.1982) and son Sean Flynn (b.1985) were born before the couple divorced in 1992 – according to the Daily Mail, because of David Flynn's alcoholism and multiple affairs before and during their marriage.
Seymour continued to act steadily throughout the 1980's and 1990s, primarily in made-for television movies and mini-series like War and Remembrance (1988) with Robert Mitchum, Hart Bochner, Victoria Tennant, Sharon Stone, Barry Bostwick, and Mike Connors.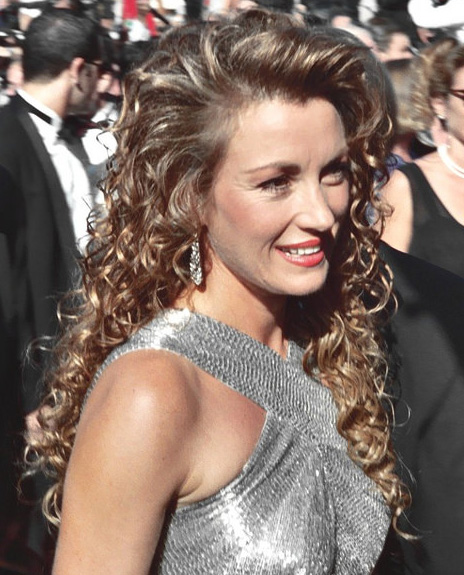 (Jane Seymour 1994 Emmy Awards Photo: Alan Light | Flickr Some rights reserved)
Perhaps the role for which Jane Seymour continues to be best-known for today, is that of Dr. Michaela Quinn, in the popular baby boomer series Dr. Quinn, Medicine Woman (1993-1998).
Seymour received multiple award nominations for her performances in Dr. Quinn, Medicine Woman.
In addition to the series, Seymour appeared in 3 made-for-television Dr. Quinn, Medicine Woman movies with her series co-stars Joe Lando, Orson Bean, and Barbara Babcock, between 1997-2001.
It was during filming for Dr. Quinn, Medicine Woman, that Seymour met actor James Keach. They married in 1993 and had twin sons John and Kristopher Keach (b. 1995); both sons were named for now-deceased friends of the couple, Johnny Cash and Christopher Reeve. Their 2013 separation was once accompanied by rumours of long-standing cheating on the part of Seymour's husband James Keach, and their divorce was finalized in 2015. 
As she entered her 50+ years, from 2001 onward Jane Seymour's television acting career has continued apace, primarily with guest roles on series such as Smallville, and in made-for television movies and a few big-screen feature films like Wedding Crashers (2005) co-starring with Christopher Walken.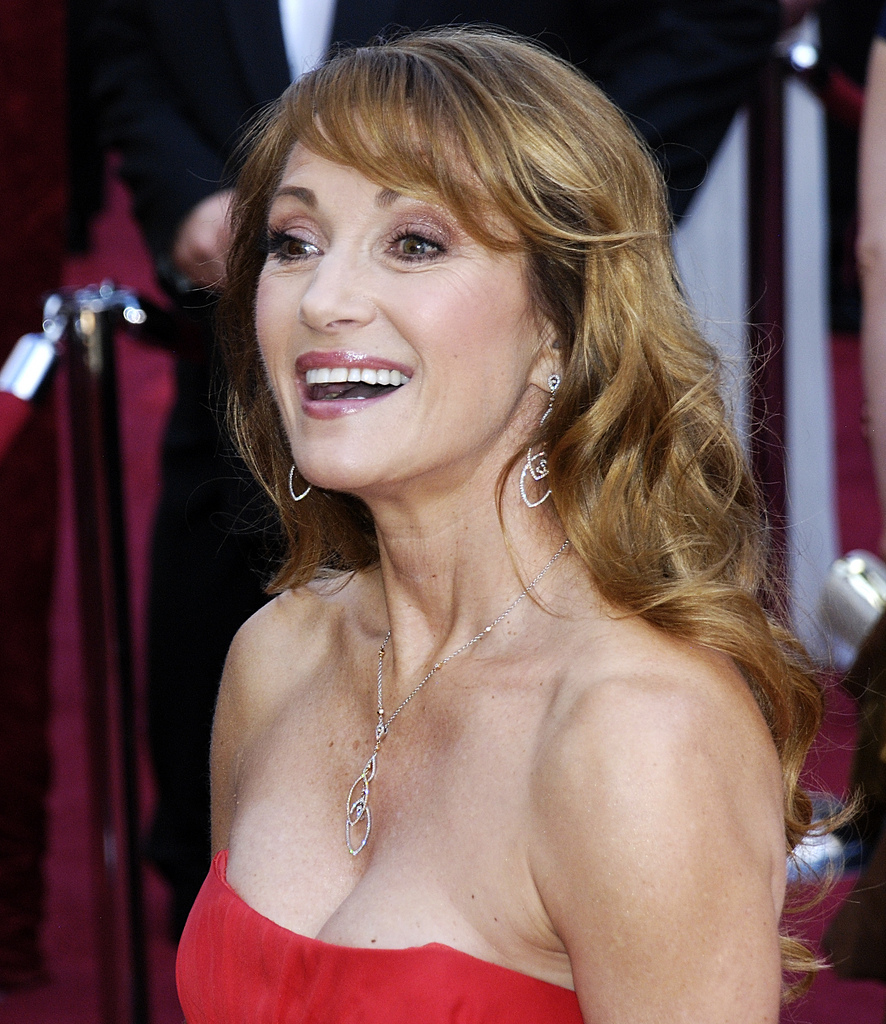 (Jane Seymour Photo: Pulicciano | Flickr Some rights reserved)
In 2007 Jane Seymour and her professional dance partner Tony Dovolani made it to 6th place on Dancing With the Stars (season five). Left, Jane Seymour in 2010 at the Academy Awards. 
She expanded her creative, philanthropic, and business interests beyond acting, beginning to write self-help books starting in 1986 with Jane Seymour's Guide to Romantic Living. During their marriage, she co-wrote children's books with husband James Keach. Jane Seymour later branched into design and fashion, introducing the Open Heart Collection for Kay Jewelers; and supports victims of child abuse via Childhelp.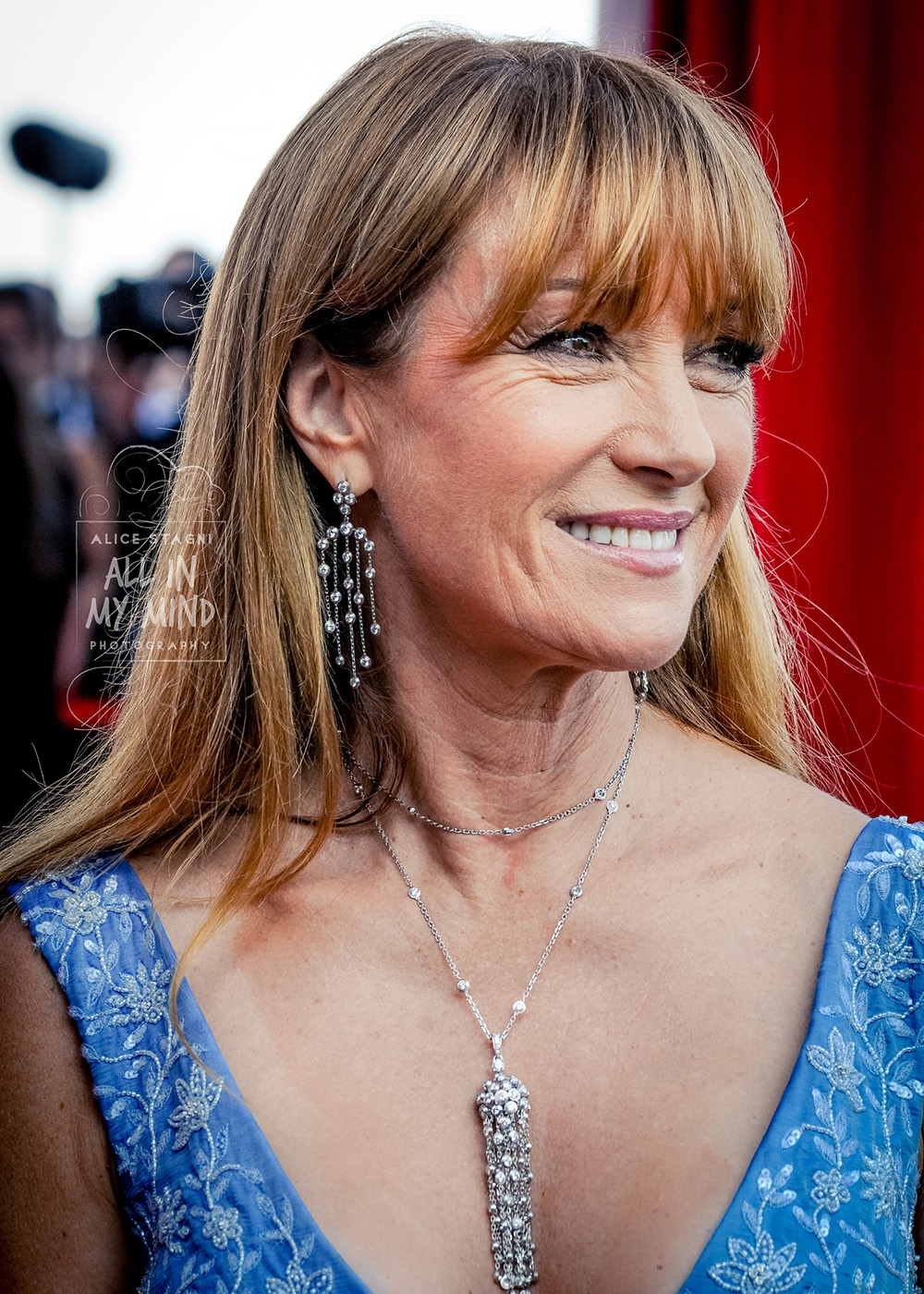 (Jane Seymour 2014 Photo: Alice | Flickr Some rights reserved)
Since mid-2015, Jane Seymour has been linked with English producer/director David Green.
Jane Seymour has said she remains on friendly terms with all 4 of her ex-husbands, and that they are all on friendly terms with each other as well.
As she becomes an official senior citizen, Seymour's romantic life and career seem to be thriving. New senior citizen Jane Seymour can be seen currently on the big screen in the feature film comedy Fifty Shades of Black (2016) with Florence Henderson.