Farewell, Robert Vaughn
The Man From U.N.C.L.E., octogenarian actor Robert Vaughn has died today aged 83 on November 11, 2016 after contracting acute leukemia.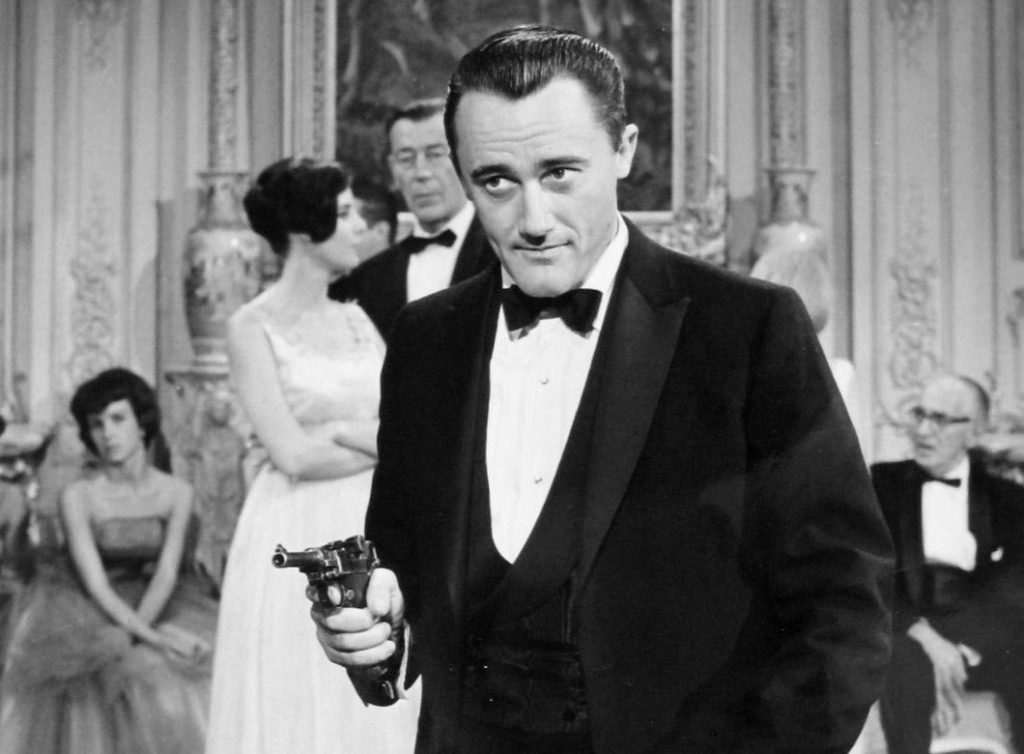 (Robert Vaughn as Napoleon Solo in The Man From U.N.C.L.E.1964 Photo: NBC TV)
Robert Vaughn was born on November 22, 1932 and passed away just 11 days before his 84th birthday. He leaves behind his window, actress Linda Staab (married since 1974) and their adopted children Cassidy and Caitlin Vaughn. He'd also given his surname to Matthew Vaughn, who was born to Kathy Ceaton in March 1971 while Robert was in a relationship with her (although he is not Matthew's father). 
Robert Vaughn was nominated for an Academy Award for Best Supporting Actor for his performance in The Young Philadelphians (1959). He began to gain some fame with his role in the hit western movie The Magnificent Seven (1960), appearing alongside the movie's stars Yul Brynner, Steve McQueen, James Coburn, Eli Wallach, Horst Buchholz, and Charles Bronson.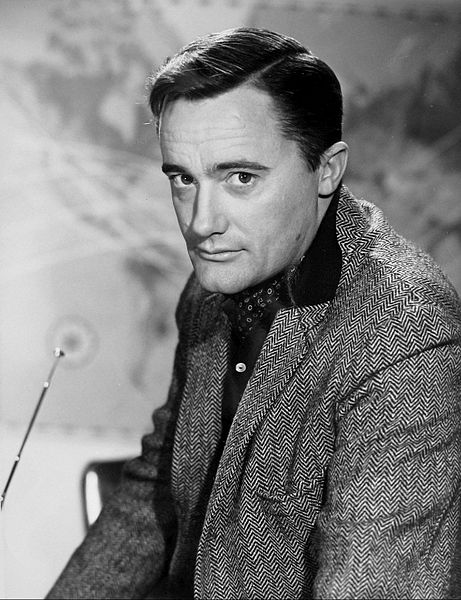 (Robert Vaughn 1965-1968 The Man From U.N.C.L.E. Photo: NBC TV)
After numerous film television roles, Robert Vaughn began playing Napoleon Solo on The Man From U.N.C.L.E., which aired from September 1964-January 1968. His co-star on The Man From U.N.C.L.E. was actor David McCallum (as Illya Kuryakin).
During the 1970's Robert Vaughn appeared in several movies. He had a supporting role in Good Luck, Miss Wyckoff (1979), a drama starring Anne Heywood, Donald Pleasence, Earl Holliman, Carolyn Jones, Dorothy Malone (Peyton Place) and Doris Roberts, with Dana Elcar.
Robert Vaughn and Dorothy Malone had worked together almost 20 years earlier, in an episode of Alcoa Theatre in 1960.  
He had a starring role in the spy thriller The Venetian Affair (1967), based on the espionage novel by author Helen MacInnes. The Venetian Affair was filmed in Venice, with supporting actors Elke Sommer, Felicia Farr, Boris Karloff, Edward Asner, and Joe De Santis.
Among Robert Vaughn's many film credits in the 1980's are two movies with actor Joseph Campanella: Hangar 18 (1980), a sci-fi thriller; and the WWII drama Veliki transport (1983), with Steve Railsback. He also appeared in the TV drama The Day the Bubble Burst (1982) with Richard Crenna, Robert Hays, David Ogden Stiers, Ron Rifkin, and Nicolas Coster. 
In the romantic comedy feature film Milk & Money (1996), Robert Vaughn co-starred with veteran actors Dina Merrill, Margaret Colin, Peter Boyle, Calista Flockhart, and Olympia Dukakis. 
Robert Vaughn continued acting through his senior citizen years, most recently appearing as an octogenarian senior in the feature film Gold Star (2016).
Farewell, Robert Vaughn. You will be missed.
*Images are public domain or Creative Commons licensed & sourced via Wikimedia Commons, Vimeo, YouTube, or Flickr, unless otherwise noted*