July 18th Birthdays
If you were born on July 18th you share a birthday with these famous people:
Dick Button
is 91 (nee Richard Totten Button)
Retired American senior, 5-time World Champion & 2-time Olympic Champion (St. Moritz 1948; Oslo 1952) figure skater, inventor of the flying camel spin ("Button camel"), 1st to land a double axel in competition, and ABC sports analyst born July 18, 1929. (Dick Button 1961 Photo)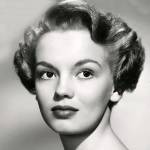 Joan Evans is 86 (nee Joan Eunson)
American writer, editor (Photoplay; Hollywood Studio Magazine), actress of TV (Zorro) & movies (Roseanna McCoy; Skirts Ahoy!; It Grows on Trees; The Flying Fontaines; The Outcast), god-daughter of actress Joan Crawford, born July 18, 1934. (Joan Evans 1950 Edge of Doom Photo: RKO / Samuel Goldwyn Prod.)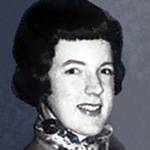 Tenley Albright is 85
American ladies figure skating national champion (1952-1956), Olympic medalist  (Cortina, Italy 1956 gold; Oslo, Norway 1952 silver), 1953 & 1955 ladies World Champion figure skater, surgeon, and octogenarian born July 18, 1935. (Tenley Albright 1953 Photo: United Press Telephoto)
Dion DiMucci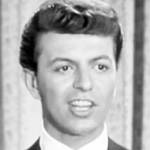 is 81 (Dion and the Belmonts)
Rock & Roll Hall of Fame American singer-songwriter of The Belmonts (Lonely Teenager; Runaround Sue; The Wanderer; Ruby Baby; Abraham, Martin and John; A Teenager in Love; Where or When; In the Still of the Night; Lovers Who Wander) born July 18, 1939. (Dion DiMucci 1961 Twist and Shout)
James Brolin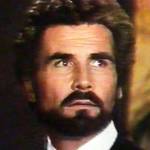 is 80 (nee Craig Kenneth Bruderlin)
Emmy Award-winning American director, producer, & actor on TV (Dr. Steven Kiley on Marcus Welby, M.D.; Peter McDermott on Hotel; Pensacola: Wings of Gold; Life in Pieces), movies (Gable and Lombard; Capricorn One; The Amityville Horror), and senior born July 18, 1940. (James Brolin 1980s Hotel Promo: ABC)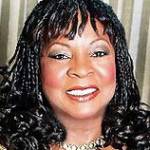 Martha Reeves is 79 (aka Martha LaVaille)
Grammy Award-winning Rock & Roll Hall of Fame septuagenarian American R&B lead singer of Martha Reeves and the Vandellas (Heat Wave; Dancing in the Street; I'm Ready for Love; Nowhere to Run; Jimmy Mack; Honey Chile; Wild One), born July 18, 1941. (Martha Reeves 2004 Photo: Aug856)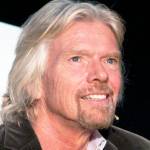 Richard Branson is 70
British businessman, investor, entrepreneur founder of Virgin Group (400+ companies including Virgin Mobile telecommunications; Virgin records; Virgin Atlantic Airways; Virgin Galactic space tourism), and senior born July 18, 1950. (Richard Branson 2010 Photo: INMA / Jarle Naustvik)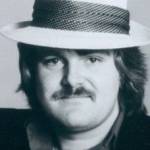 Ricky Skaggs is 66 (nee Rickie Lee Skaggs)
Grammy Award-winning 60+ Country Music Hall of Fame American musician, singer, & songwriter (Heartbroke; I Wouldn't Change You If I Could; Highway 40 Blues; Don't Cheat in our Hometown; Uncle Pen; Country Boy; Cajun Moon), born July 18, 1954. (Ricky Skaggs 1981 Photo: Beverly Parker / Epic)
Audrey Landers is 64 (nee Audrey Hamburg)

American singer, songwriter, producer & actress of TV (Afton Cooper on Dallas; Joanna Morrison Landers on The Secret Storm; Somerset; Search for Tomorrow; The Huggabug Club; One Life to Live; Burn Notice) and movies, born July 18, 1956. (Audrey Landers 2010 Photo: SeeEntertainment)
Nick Faldo is 63 (nee Nicholas Alexander Faldo)
World Golf Hall of Fame retired British professional golfer, 1990 PGA Tour Player of the Year, 3x Open Championships (1987, 1990, 1992) & 3x Masters Tournament (1989, 1990, 1996) winner, and TV golf analyst, born July 18, 1957. (Nick Faldo 1980s Photo: USA Network)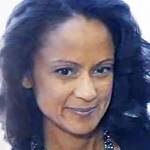 Anne-Marie Johnson is 60
American  impressionist & actress of TV (Althea Tibbs on In the Heat of the Night; Nadine Hudson Thomas on What's Happening Now!; Melrose Place; JAG: In Living Color; Hill Street Blues), and movies (Strictly Business; About Fifty), born July 18, 1960. (Anne-Marie Johnson 2012 notaspringchick3D)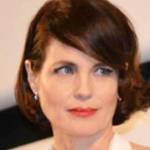 Elizabeth McGovern is 59
American actress of stage, TV (Cora Crawley on Downton Abbey; If Not For You; Three Moons Over Milford; War of the Worlds) and movies (Ragtime; She's Having a Baby; Ordinary People; Racing With the Moon; The Bedroom Window), born July 18, 1961. (Elizabeth McGovern 2012 Photo: Olivier Strecker)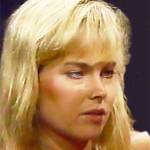 Jensen Buchanan is 58

American actress of movies & TV (Sarah Gordon Buchanan on One Life to Live; Vicky / Marley Hudson on Another World; Vicky McKinnon on As The World Turns; General Hospital; Port Charles; The Young and the Restless; The Bay), born July 18, 1962. (Jensen Buchanan 1989 One Life to Live Promo: ABC)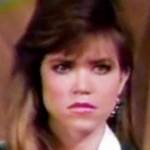 Susan Marie Snyder is 57 (aka Suzenne Marie Seradwyn)
American documentary director, actress of TV (Laken Lockridge on Santa Barbara; Julie Wendell Snyder on As the World Turns; Gimme a Break!; Betrayed by Innocence) and movies (Ruthless People), born July 18, 1963. (Susan Marie Snyder 1989 As The World Turns Promo: CBS)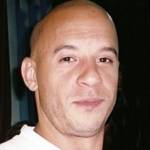 Vin Diesel is 53 (nee Mark Sinclair)
American movie producer and actor (Pitch Black & The Chronicles of Riddick films; Dominic Toretto in The Fast and the Furious movies; Xander Cage in xXx films, The Pacifier; Saving Private Ryan; The Iron Giant; Guardians of the Galaxy; Boiler Room), born July 18, 1967. (Vin Diesel 2005 Photo: Silsin)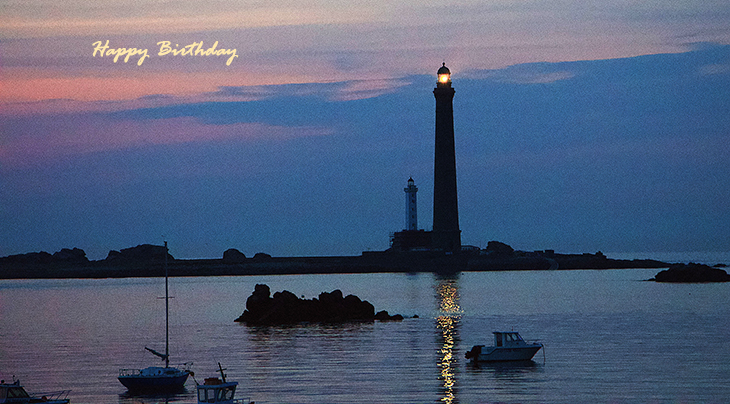 (Lighthouse and Boats Photo: Mael Balland via Unsplash)
Happy Birthday to everyone celebrating their birthday on July 18th!
And remembering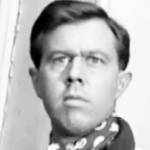 Michael Medwin

English actor of movies (Someone at the Door; The Lady Craved Excitement; Shadow of the Past; Hell in Korea; Curtain Up; Doctor at Large; The Longest Day; The Jigsaw Man; Scrooge; The Longest Day) and TV (Shoestring; The Love of Mike) (born July 18, 1923 – died Feb. 26, 2020; age 96). Cause of death for Michael Medwin is unknown. (Micheal Medwin 1958 The Duke Wore Jeans)
John Glenn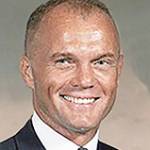 (nee John Herschel Glenn Jr.)
American U.S. Marine Corps WWII & Korean War pilot, first test pilot to complete a supersonic transcontinental flight (1957, F8U Crusader), first astronaut to orbit the Earth (1962, Mercury Friendship 7), Senator from Ohio (1974-1999) (born July 18, 1921– died Dec. 8, 2016; age 95). Cause of death for John Glenn is unknown. (John Glenn 1964 Photo: NASA)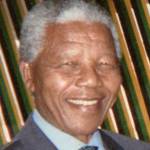 Nelson Mandela
South African anti-apartheid revolutionary imprisoned for 27 years, African National Congress (ANC) Party President, President of South Africa (1994-1999), & founder of the Nelson Mandela Foundation (born July 18, 1918 – died Dec. 5, 2013; age 95). Nelson Mandela had a respiratory infection before he died. (Nelson Mandela 1993 Photo: Scalabrune)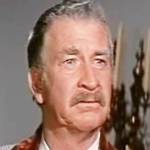 Chill Wills (nee Theodore Childress Wills)

American character actor of TV (The Rounders; Frontier Circus) and movies (The Rounders; McLintock!; Where the Boys Are; From Hell to Texas; Giant; Francis Joins the WACS; Rio Grande; The Yearling; Tulsa; Way Out West; The Westerner; The Sea Hornet) (born July 18, 1902 – died Dec. 15, 1978; age 76). Chill Wills died of cancer. (Chill Wills 1961 The Little Shepherd of Kingdom Come)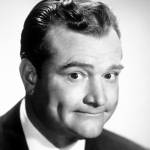 Red Skelton (nee Richard Bernard Eheart)
American comedian, comedy writer, mime, clown, and actor of radio (Avalon Time; The Raleigh Cigarette Program), TV (The Red Skelton Show / Hour), and movies (The Clown; Whistling in the Dark; The Fuller Brush Man) (born July 18, 1913 – died Sept. 17, 1997; age 84). Cause of death for Red Skelton is unknown. (Red Skelton 1960 Photo: New York World-Telegram & Sun)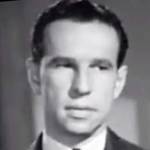 Hume Cronyn (nee Hume Blake Cronyn Jr.)

Emmy Award-winning Canadian-American actor of radio, stage, TV (The Marriage) & movies (Shadow of a Doubt; Brute Force; Sunrise at Campobello; The Postman Always Rings Twice; Hamlet; Cocoon; The Pelican Brief) (born July 18, 1911 – died June 15, 2003; age 91). Hume Cronyn died of prostate cancer. (Hume Cronyn 1946 The Postman Always Rings Twice Trailer)  
Gene Lockhart (nee Edwin Eugene Lockhart)

Canadian-American actor of TV & films (Captain Hurricane; Algiers; Pepe le Moko; A Christmas Carol; His Girl Friday; Joan of Arc; Miracle on 34th Street; Bonzo Goes to College; The Strange Woman; A Dispatch From Reuters; Vanishing American) (born July 18, 1891 – died Mar. 31, 1957; age 65). Gene Lockhart died of a coronary thrombosis. (Gene Lockhart 1945 The House on 92nd Street)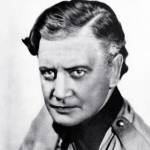 Richard Dix (nee Ernst Carlton Brimmer)
American actor of silent films and classic movies (Cimarron; The Whistler; The Tunnel; The Ten Commandments; The Ghost Ship; Tombstone, the Town Too Tough to Die; American Empire; Man of Conquest; West of the Pecos; Stingaree; The Public Defender; The Call of the Canyon) (born July 18, 1893 – died Sept. 20, 1949; age 56). Richard Dix died of a heart attack. (Richard Dix 1930 Photo)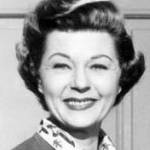 Harriet Nelson (nee Peggy Lou Snyder; aka Harriet Hilliard)
American singer, actress of TV (The Adventures of Ozzie and Harriet; Ozzie's Girls; Once an Eagle) & movies (Follow the Fleet; Here Come the Nelsons; Sweetheart of the Campus) (born July 18, 1909 – died Oct. 2, 1994; age 85). Cause of death for Harriet Nelson was congestive heart failure. (Harriet Nelson 1964 The Adventures of Ozzie and Harriet Photo: ABC Television)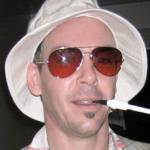 Hunter S. Thompson (nee Hunter Stockton Thompson)
American "gonzo" journalist (Rolling Stone; The New Yorker; Esquire; Harper's), author and novelist (Hell's Angels; The Rum Diary; Fear and Loathing in Las Vegas; Screw-Jack; Kingdom of Fear) (born July 18, 1937 – died Feb. 20, 2005; age 67). Hunter S. Thompson had health problems and shot himself. (Hunter S. Thompson 2005 Photo: Maryrose Dunton)
Darlene Conley
American actress of TV soap operas (Sally Spectra Garrison on The Bold and the Beautiful; Rose DeVille on The Young and the Restless; Capitol; Trixie on General Hospital) & movies (Tough Guys; Faces; Gentle Savage) (born July 18, 1934 – died Jan. 14, 2007; age 72). Darlene Conley died of stomach cancer. (Darlene Conley 1973 The President's Plane is Missing: Death is Just a Door)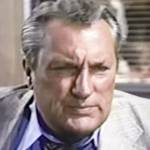 Dolph Sweet (nee Adolphus Jean Sweet)
American character actor of TV (Chief Gil McGowan on Another World; Carl Kanisky on Gimme a Break!; The Trials of O'Brien; Somerset; The Edge of Night) and movies (The New Centurions; Cops and Robbers; The Lords of Flatbush; Finian's Rainbow) (born July 18, 1920 – died May 8, 1985; age 64). Dolph Sweet died of cancer. (Dolph Sweet 1977 A Killing Affair)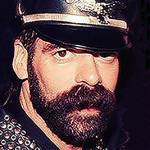 Glenn Hughes (nee Glenn Martin Hughes)
American founding member, manager, dancer and singer with 1970s-1990s disco-funk vocal group the Village People (Macho Man; In the Navy; Y.M.C.A.; Can't Stop the Music; San Francisco; Go West; Ready for the 80's; Do You Wanna Spend the Night) (born July 18, 1950 – died May 16, 2001; age 50). Glenn Hughes died of lung cancer. (Glenn Hughes Photo: Pavel1985)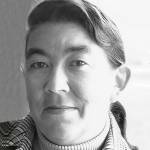 Margaret Laurence (nee Jean Margaret Wemyss; aka Steve Lancaster)
Canadian poet, non-fiction author (The Prophet's Camel Bell), short story writer (The Land of Our Father; A Bird in the House), novelist (The Stone Angel; The Diviners; A Jest of God), & Writer's Trust of Canada co-founder (born July 18, 1926 – died Jan. 5, 1987; age 60). Margaret Laurence died by suicide. (Margaret Laurence 1974 Photo: Bill La Brancae / McMaster University Library)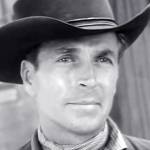 Keith Richards
American actor of TV (The Cisco Kid; 77 Sunset Strip; The Lone Ranger; Tales of Wells Fargo; Annie Oakley; The Life and Legend of Wyatt Earp; Death Valley Days; Bonanza; The Roy Rogers Show; Wagon Train; Bronco) and films (King of the Carnival) (born July 18, 1915 – died Mar. 23, 1987; age 71). Cause of death for Keith Richards is unknown. (Keith Richards 1957 Tombstone Territory)
*Images are public domain or Creative Commons licensed & sourced via Wikimedia Commons, Vimeo, or Flickr, unless otherwise noted*