July 18th Birthdays
If you were born on July 18th you share a celebrity birthday with these famous people:
Dick Button
is 94 (nee Richard Totten Button)
American five-time World Champion & two-time Olympic Champion (St. Moritz 1948; Oslo 1952) men's figure skater, inventor of the flying camel spin ("Button camel"), first person to land a double axel in competition, and ABC sports analyst born July 18, 1929. (Dick Button 1961 Photo)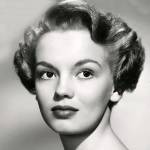 Joan Evans is 89 (nee Joan Katherine Eunson)
American writer & editor (Photoplay; Hollywood Studio Magazine), actress of TV & films (Roseanna McCoy; No Name on the Bullet; Skirts Ahoy!; The Outcast; Edge of Doom; It Grows on Trees; The Flying Fontaines; Column South), born July 18, 1934. God-daughter of Joan Crawford. (Joan Evans 1950: RKO)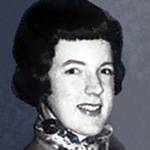 Tenley Albright is 88
American ladies figure skating national champion (1952-1956), Olympic medalist  (Cortina, Italy 1956 gold; Oslo, Norway 1952 silver), 1953 & 1955 ladies World Champion figure skater, medical doctor and surgeon, born July 18, 1935. (Tenley Albright 1953 Photo: United Press Telephoto)
Dion DiMucci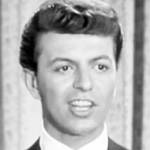 is 84 (Dion and the Belmonts)
Rock & Roll Hall of Fame American singer-songwriter of The Belmonts (Lonely Teenager; Runaround Sue; The Wanderer; Ruby Baby; Abraham, Martin and John; A Teenager in Love; Where or When; In the Still of the Night; Lovers Who Wander) born July 18, 1939. (Dion DiMucci 1961 Twist and Shout)
James Brolin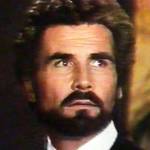 is 83 (nee Craig Kenneth Bruderlin; married Barbra Streisand)
Emmy-winning American filmmaker & actor of TV (Dr. Steven Kiley on Marcus Welby, M.D.; Peter McDermott on Hotel; Pensacola: Wings of Gold; Life in Pieces) & films (Gable and Lombard; Capricorn One; The Amityville Horror), born July 18, 1940. Ex of Jan Smithers; father of Josh Brolin. (James Brolin 1980s)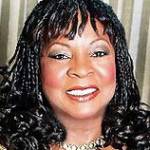 Martha Reeves is 82 (aka Martha LaVaille)
Grammy Award-winning Rock & Roll Hall of Fame American R&B lead singer of Martha Reeves and the Vandellas (Heat Wave; Dancing in the Street; I'm Ready for Love; Nowhere to Run; Jimmy Mack; Honey Chile; My Baby Loves Me; Wild One; Quicksand), born July 18, 1941. (Martha Reeves 2004 Photo: Aug856)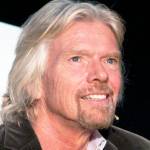 Richard Branson is 73
British businessman, investor, entrepreneur, and founder of Virgin Group (400+ companies including Virgin Mobile telecommunications; Virgin records; Virgin Atlantic Airways; Virgin Galactic space tourism), born July 18, 1950. (Richard Branson 2010 Photo: INMA / Jarle Naustvik)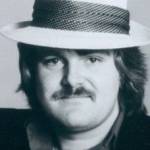 Ricky Skaggs is 69 (nee Rickie Lee Skaggs)
Grammy Award-winning Country Music Hall of Fame American musician, singer, & songwriter (Heartbroke; I Wouldn't Change You If I Could; Highway 40 Blues; Don't Cheat in our Hometown; Uncle Pen; Country Boy; Cajun Moon), born July 18, 1954. (Ricky Skaggs 1981 Photo: Beverly Parker / Epic)
Audrey Landers is 67 (nee Audrey Hamburg; sister of Judy Landers)

American singer, songwriter, producer & actress of TV (Afton Cooper on Dallas; Joanna Morrison Landers on The Secret Storm; Somerset; Search for Tomorrow; The Huggabug Club; One Life to Live; Burn Notice) and movies, born July 18, 1956. (Audrey Landers 2010 Photo: SeeEntertainment)
Nick Faldo is 66 (nee Nicholas Alexander Faldo)
World Golf Hall of Fame British professional golfer, 1990 PGA Tour Player of the Year, 3x Open Championships (1987, 1990, 1992) & 3x Masters Tournament (1989, 1990, 1996) winner, and TV golf analyst, born July 18, 1957. (Nick Faldo 1980s Photo: USA Network)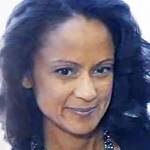 Anne-Marie Johnson is 63
American  impressionist & actress of TV (Althea Tibbs on In the Heat of the Night; Nadine Hudson Thomas on What's Happening Now!; Melrose Place; JAG: In Living Color; Hill Street Blues) and movies (Strictly Business; About Fifty), born July 18, 1960. (Anne-Marie Johnson 2012 notaspringchick3D)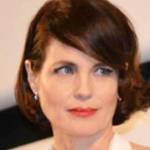 Elizabeth McGovern is 62 (married Simon Curtis)
American actress of stage, TV (Cora Crawley on Downton Abbey; If Not For You; Three Moons Over Milford; War of the Worlds) and movies (Ragtime; She's Having a Baby; Ordinary People; Racing With the Moon; The Bedroom Window), born July 18, 1961. (Elizabeth McGovern 2012 Photo: Olivier Strecker)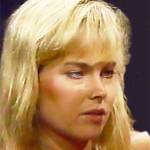 Jensen Buchanan is 61 (ex of Sam Gores)

American actress of movies & TV (Sarah Gordon Buchanan on One Life to Live; Vicky / Marley Hudson on Another World; Vicky McKinnon on As The World Turns; General Hospital; Port Charles; The Young and the Restless; The Bay), born July 18, 1962. (Jensen Buchanan 1989 Promo: ABC)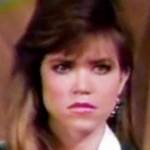 Susan Marie Snyder is 60 (aka Suzenne Marie Seradwyn)
American documentary director, actress of TV (Laken Lockridge on Santa Barbara; Julie Wendell Snyder on As the World Turns; Gimme a Break!; Betrayed by Innocence) & films (Ruthless People; Sleepaway Camp II: Unhappy Campers), born July 18, 1963. Ex of Peter G. Boynton (Susan Marie Snyder 1989: CBS)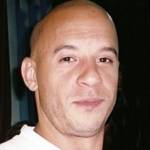 Vin Diesel is 56 (nee Mark Sinclair)
American movie producer and actor (Pitch Black & The Chronicles of Riddick films; Dominic Toretto in The Fast and the Furious movies; Xander Cage in xXx films, The Pacifier; Saving Private Ryan; The Iron Giant; Guardians of the Galaxy; Boiler Room), born July 18, 1967. (Vin Diesel 2005 Photo: Silsin)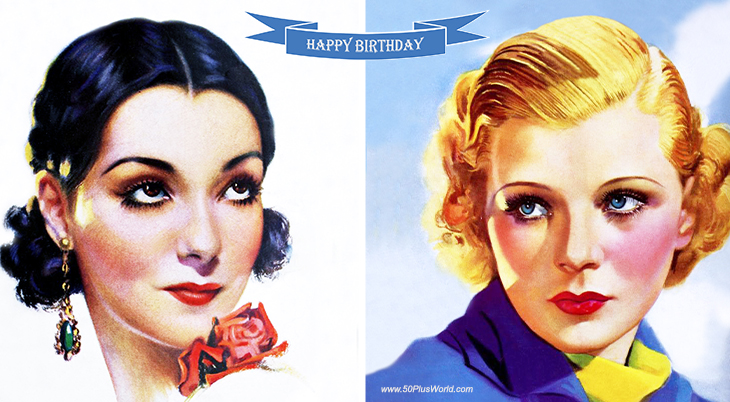 (Lupe Velez 1931: Jose M. Recoder | Harriet Hilliard Nelson 1936: Earl Christy)
Happy Birthday to everyone celebrating their birthday on July 18th!
Remembering These July 18th Famous Birthdays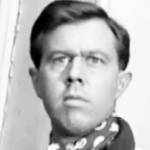 Michael Medwin

English actor of TV & films (Someone at the Door; A Countess From Hong Kong; Shadow of the Past; Hell in Korea; Curtain Up; Doctor at Large; The Longest Day; The Jigsaw Man; The Dream Maker; Scrooge; Crooks Anonymous;24 Hours to Kill; Four in a Jeep; Miss Robin Hood; The Intruder) (born July 18, 1923 – died Feb. 26, 2020; age 96). (Micheal Medwin 1958 The Duke Wore Jeans)
John Glenn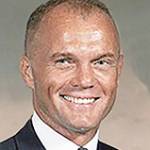 (nee John Herschel Glenn Jr.)
American U.S. Marine Corps WWII & Korean War pilot, first test pilot to complete a supersonic transcontinental flight (1957, F8U Crusader), first astronaut to orbit the Earth (1962, Mercury Friendship 7), Senator from Ohio (1974-1999) (born July 18, 1921– died Dec. 8, 2016; age 95). Cause of death for John Glenn is unknown. (John Glenn 1964 Photo: NASA)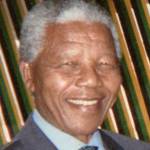 Nelson Mandela (ex of Winnie Madikizela)
South African anti-apartheid revolutionary imprisoned for 27 years, African National Congress (ANC) Party President, President of South Africa (1994-1999), & founder of the Nelson Mandela Foundation (born July 18, 1918 – died Dec. 5, 2013; age 95). Nelson Mandela had a respiratory infection before he died. (Nelson Mandela 1993 Photo: Scalabrune)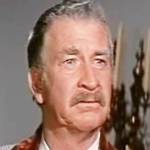 Chill Wills (nee Theodore Childress Wills)

American actor of TV (The Rounders; Frontier Circus) and movies (The Rounders; McLintock!; Where the Boys Are; From Hell to Texas; Giant; Francis Joins the WACS; Rio Grande; The Yearling; Tulsa; Way Out West; The Westerner; The Sea Hornet) (born July 18, 1902 – died Dec. 15, 1978; age 76). Chill Wills died of cancer. (Chill Wills 1961 The Little Shepherd of Kingdom Come)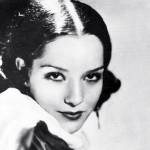 Lupe Vélez (nee Maria Guadalupe Villalobos Vélez; Johnny Weissmuller's ex)
Mexican movie actress (Mexican Spitfire; The Morals of Marcus; The Half-Naked Truth; The Squaw Man; Wolf Song; East is West; Strictly Dynamite; Hot Pepper) (born July 18, 1908 – died Dec. 14, 1944; age 36). Ex-fiance of Guinn 'Big Boy' Williams, Arturo de Cordova; ex-partner of Gary Cooper, John Gilbert. Lupe Velez died by suicide (barbiturate overdose). (Lupe Velez 1931: Hurrell)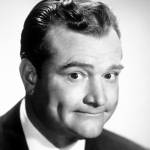 Red Skelton (nee Richard Bernard Eheart)
American comedian, writer, actor of radio (Avalon Time; The Raleigh Cigarette Program), TV (The Red Skelton Show / Hour), &  films (The Clown; Whistling in the Dark; The Fuller Brush Man; Panama Hattie; Maisie Gets Her Man; Bathing Beauty; Having Wonderful Time; Flight Command) (born July 18, 1913 – died Sept. 17, 1997; age 84). (Red Skelton 1960: New York World-Telegram & Sun)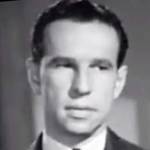 Hume Cronyn (nee Hume Blake Cronyn Jr.; father of Tandy Cronyn)

Emmy-winning Canadian-American actor of radio, stage, TV (The Marriage) & movies (Shadow of a Doubt; Brute Force; Sunrise at Campobello; Hamlet; Cocoon; The Pelican Brief; The Seventh Cross; Lifeboat; Marvin's Room) (born July 18, 1911 – died June 15, 2003; age 91). Married Jessica Tandy, Susan Cooper(Hume Cronyn 1946 The Postman Always Rings Twice Trailer)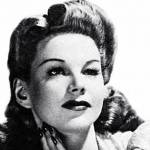 Jane Frazee (nee Mary Jane Frehse; ex of Glenn Tryon; sister of Ruth Frazee)
American singer with sister Ruth (The Frazee Sisters), actress of TV & films (Hellzapoppin'; Buck Privates; Rhythm Inn; San Antonio Rose; Incident; Kansas City Kitty; Rosie the Riveter; Ten Cents a Dance; The Big Bonanza; When Johnny Comes Marching Home; Calendar Girl; Springtime in the Sierras) (born July 18, 1915 – died Sept. 6, 1985; age 70). (Jane Frazee 1943)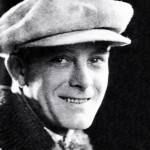 Billy Sullivan (nee William Arthur Sullivan)
American boxer, silent film director & character of actor (Speedy Smith; Daring Deeds; Fighting Fate; The Cancelled Debt; Stick to Your Story; Broadway Billy; Smiling Billy; Speed Cop; Red Clay; The Slanderers; The Whip Hand; the Cigarette Girl; The Courtship of Myles Standish; The Million Dollar Mystery) (born July 18, 1891 – died May 23, 1946; age 54). (Billy Sullivan 1925)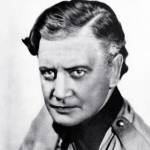 Richard Dix (nee Ernst Carlton Brimmer)
American actor of silent films & classic movies (Cimarron; The Whistler; The Tunnel; The Ten Commandments; The Ghost Ship; Tombstone, the Town Too Tough to Die; American Empire; Man of Conquest; West of the Pecos; The Public Defender; The Call of the Canyon) (born July 18, 1893 – died Sept. 20, 1949; age 56). Married to Winifred Coe & Virginia Webster. (Richard Dix 1930)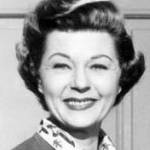 Harriet Nelson (nee Peggy Lou Snyder; aka Harriet Hilliard)
American singer, actress of TV (The Adventures of Ozzie and Harriet; Ozzie's Girls; Once an Eagle) & movies (Follow the Fleet; Here Come the Nelsons; Sweetheart of the Campus) (born July 18, 1909 – died Oct. 2, 1994; age 85). Cause of death for Harriet Nelson was congestive heart failure. (Harriet Nelson 1964 The Adventures of Ozzie and Harriet Photo: ABC Television)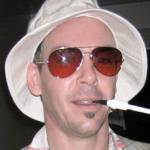 Hunter S. Thompson (nee Hunter Stockton Thompson)
American "gonzo" journalist (Rolling Stone; The New Yorker; Esquire; Harper's), author and novelist (Hell's Angels; The Rum Diary; Fear and Loathing in Las Vegas; Screw-Jack; Kingdom of Fear) (born July 18, 1937 – died Feb. 20, 2005; age 67). Hunter S. Thompson had health problems and shot himself. (Hunter S. Thompson 2005 Photo: Maryrose Dunton)
Gene Lockhart (nee Edwin Eugene Lockhart)

Canadian-American film actor (Captain Hurricane; Algiers; Going My Way; Pepe le Moko; A Christmas Carol; His Girl Friday; Joan of Arc; Miracle on 34th Street; Bonzo Goes to College; The Strange Woman; A Dispatch From Reuters; Vanishing American; Carousel; Algiers) (born July 18, 1891 – died Mar. 31, 1957; age 65). (Gene Lockhart 1945 The House on 92nd Street) 
Darlene Conley
American actress of TV soap operas (Sally Spectra Garrison on The Bold and the Beautiful; Rose DeVille on The Young and the Restless; Capitol; Trixie on General Hospital) & films (Tough Guys; Faces; Gentle Savage) (born July 18, 1934 – died Jan. 14, 2007; age 72). Darlene Conley died of stomach cancer. (Darlene Conley 1973 The President's Plane is Missing: Death is Just a Door)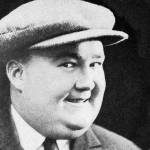 Walter Hiers
American silent film character actor (Seventeen; Her Gilded Cage; Hold Your Breath; A Racing Romeo; Husband Hunters; The Ghost Breaker; Bought and Paid For; When Doctors Disagree; Experimental Marriage; Along Came Ruth; Blondes by Choice; The Girl from Gay Paree) (born July 18, 1893 – died Feb. 27, 1933; age 39). Walter Hiers died of pneumonia. (Walter Hiers 1923: M. Spurr)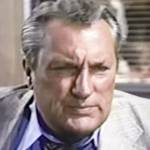 Dolph Sweet (nee Adolphus Jean Sweet)
American character actor of TV (Chief Gil McGowan on Another World; Carl Kanisky on Gimme a Break!; The Trials of O'Brien; Somerset; The Edge of Night) and movies (The New Centurions; Cops and Robbers; The Lords of Flatbush; Finian's Rainbow) (born July 18, 1920 – died May 8, 1985; age 64). Dolph Sweet died of cancer. (Dolph Sweet 1977 A Killing Affair)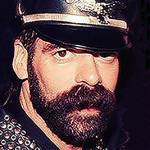 Glenn Hughes (nee Glenn Martin Hughes)
American founding member, manager, dancer and singer with 1970s-1990s disco-funk vocal group the Village People (Macho Man; In the Navy; Y.M.C.A.; Can't Stop the Music; San Francisco; Go West; Ready for the 80's; Do You Wanna Spend the Night) (born July 18, 1950 – died May 16, 2001; age 50). Glenn Hughes died of lung cancer. (Glenn Hughes Photo: Pavel1985)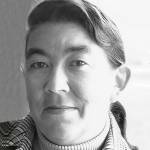 Margaret Laurence (nee Jean Margaret Wemyss; aka Steve Lancaster)
Canadian poet, non-fiction author (The Prophet's Camel Bell), short story writer (The Land of Our Father; A Bird in the House), novelist (The Stone Angel; The Diviners; A Jest of God), & Writer's Trust of Canada co-founder (born July 18, 1926 – died Jan. 5, 1987; age 60). Margaret Laurence died by suicide. (Margaret Laurence 1974 Photo: Bill La Brancae / McMaster University Library)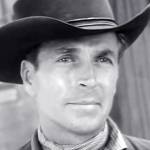 Keith Richards
American actor of TV (The Cisco Kid; 77 Sunset Strip; The Lone Ranger; Tales of Wells Fargo; Annie Oakley; The Life and Legend of Wyatt Earp; Death Valley Days; Bonanza; The Roy Rogers Show; Wagon Train; Bronco) and films (King of the Carnival) (born July 18, 1915 – died Mar. 23, 1987; age 71). Cause of death for Keith Richards is unknown. (Keith Richards 1957 Tombstone Territory)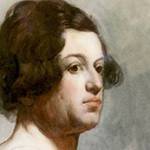 William Makepeace Thackeray
English illustrator, newspaper & magazine writer (Fraser's Magazine; The Times; The Morning Chronicle; Punch), short story author (The Luck of Barry Lyndon; The Book of Snobs; The Rose and the Ring; The Virginians), travel writer (The Paris Sketch Book) & novelist (Vanity Fair; Pendennis) (born July 18, 1811 – died Dec. 24, 1863; age 52). (William Makepeace Thackeray 1845: Eyre Crowe)
*Images are public domain or Creative Commons licensed & sourced via Wikimedia Commons, Vimeo, or Flickr, unless otherwise noted*