History Fix From March 1946
Baby Boomer Trivia From March 1946: Ho Chi Minh President, Dick Button Wins, Britain Supports India Independence

In the Franco-Vietnam Agreement of March 6, 1946, Vietnamese Communist revolutionary Ho Chi Minh, the new President of the Democratic Republic of Vietnam (North Vietnam), agreed to allow French troops into Hanoi in return for recognizing the new DRV. Senior citizens may recall that Chinese troops – which had been in occupation in Hanoi since September 1945 when the former Japanese occupiers surrendered after World War II – then left. The Agreement was soon ended.
By the end of 1946, Ho Chi Minh's Democratic Republic of Vietnam government had very un-democratically banned all rival political parties.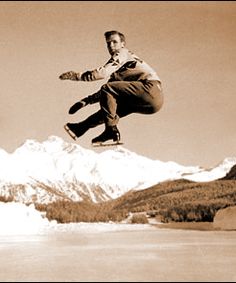 Dick Button won his first Men's U.S. Figure Skating Championship in March, 1946, his first of 7 consecutive wins (1946-1952). Button also won the Men's World Championships 5 straight years in a row (1948-1952), and won Gold in the 1948 and 1952 Olympics. (Photo Right: pinterest.com)
Dick Button retired after winning the 1952 U.S., World, and Olympic Men's Figure Skating titles, in order to attend Harvard Law School. Baby boomers and skating fans will remember his coverage of figure skating as a commentator and analyst for CBS and then ABC from 1960 through 2008. 
In March 1946, a British cabinet mission was sent to India to finalize plans for the transfer of power in India from the British to the Indian leaders. On March 15 1946, British Prime Minister Clement Attlee's speech to the British House of Commons strongly urged India be given independence. This support paved the way for the Indian Independence Act of 1947 which split India into two new, independent countries – India and Pakistan – and ended more than 190  years of British dominance in India. (Photo below: AFANews.com)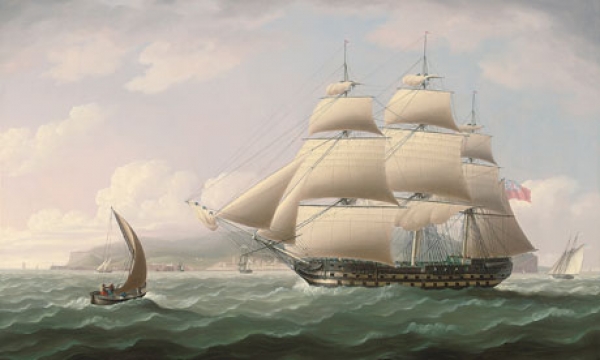 India, the "Jewel in the Crown" of the mighty British Empire, had been under British rule since the East India Company was disbanded in 1858. The East India Company had originally been given a Royal Charter from Queen Elizabeth I on December 31, 1600, allowing them to trade in India. The East India Company eventually became so powerful it ruled India from 1757-1858.