History Fix From June 1946
Baby Boomer Trivia From June 1946: Bikini Debuts, Joe Louis Wins Title, First Mobile Phones

French designer Louis Reard is widely credited for inventing the bikini so loved by baby boomers in their youth. The name was inspired by the U.S. nuclear bomb testing in the Pacific on the tiny Bikini Atoll after World War II. Reard debuted his bikini at a Paris fashion show in July 1946. However, another Parisian fashion designer, Jacques Heim, had already debuted a two-piece bathing suit he called the Atome in Paris on June 3, 1946. Heim's June 1946 two-piece bathing suit didn't expose the navel; Reard's in July 1946 did, plus Reard was savvy enough to hire a stripper to pose in the bikini for photographers
Below, Jacques Heim's Atome two-piece on the left; on the right, front and back views of Louis Reard's bikini.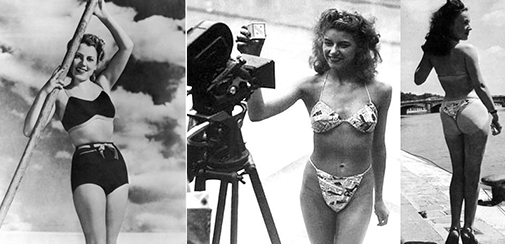 (Source Photos: Pinterest, The Red List | Montage: 50+ World)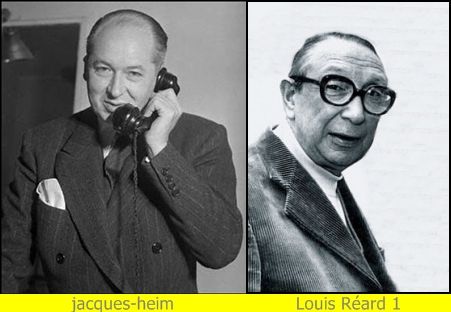 Jacques Heim's Polish Jewish parents started a fur business in 1898 and settled in Paris, France. Jacques was born in Paris and after taking over the family fur business in 1923, he added a couture clothing line. During the Nazi occupation of France, Heim was a member of the French resistance movement, and kept the fashion house open by appointing a non-Jewish man to appear as the head of the company. Helm had originally designed a two-piece bathing suit in 1932, but women didn't dare to wear it then. (Photo: Pinterest)
It wasn't until 10 years later, when Brigitte Bardot wore a bikini in the movie And God Created Woman (1956), that the bikini finally "exploded" into popular fashion.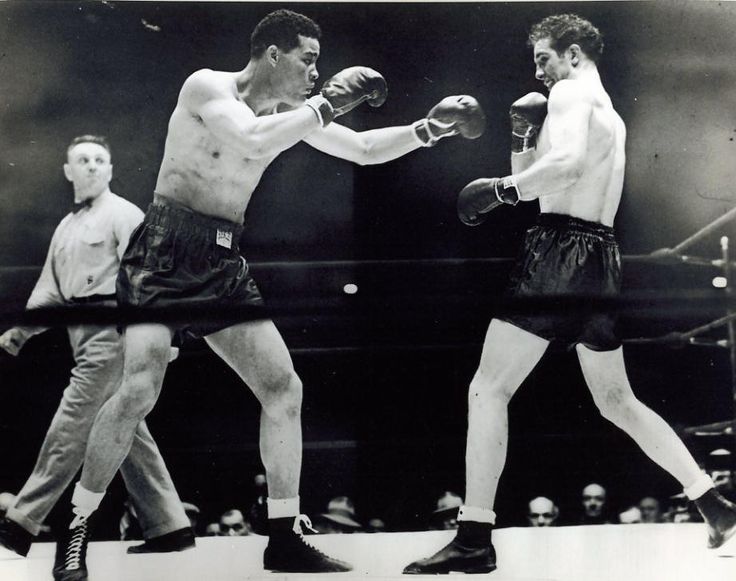 On June 9, 1946, reigning world heavyweight boxing champion Joe "the Brown Bomber" Louis knocked out Billy Conn to win a much-anticipated title rematch. Billy Conn and Joe Louis had fought for the first time 5 years before in 1941, with a narrowly won victory for Louis; their rematch was delayed when World War II broke out and Joe Louis enlisted. During his career Joe Louis won 70 professional fights, losing only three times and holding the heavyweight title from 1937 to 1949. Left, Joe Louis fighting Billy Conn.   (Photo: Pinterest)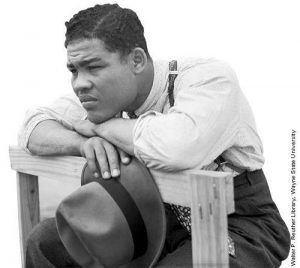 Joe Louis Barrow was the 7th of 8 children born to the children of former slaves themselves, in May 1941. Louis grew up in rural Alabama and suffered from a speech impediment as a child. His father Munroe Barrow was confined to a mental institution in 1916 and his mother Lillie remarried in 1920, not realizing that Munroe Barrow was still alive (she'd been told he died). They moved to Detroit in 1926 after a scare with the Ku Klux Clan. Joe Louis took up boxing at a local recreation center in 1932 at age 17; he was a senior citizen when he died in April 1981 from a heart attack. Right, a young Joe Louis (Photo: Pinterest | Black History Album)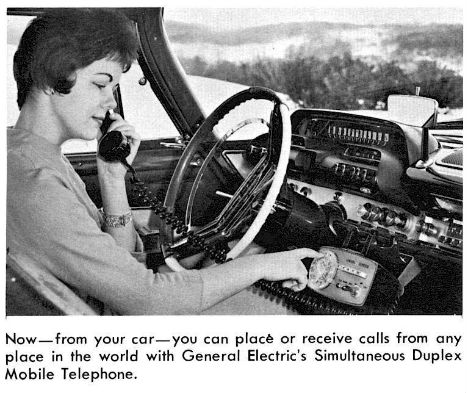 Southwestern Bell and AT&T demonstrated the first use of a commercial mobile radio telephone service (MTS) on June 17, 1946.
Later that year, in September 1946, the first mobile car to car telephone conversation took place in St. Louis. MTS was later replaced by IMTS (Improved Mobile Telephone Services) in 1964 and demand for mobile telephone services began to increase.
(Left Photo: Web Urbanist)
The Cellular telephone service that seniors, baby boomers, their children and grandchildren know and love today, began as a test in 1978. By April 2014, 68 years after the first mobile telephone service was used, it was estimated that almost 7 billion mobile phones were in use around the world.