August 26th Birthdays
If you were born on August 26th you share a celebrity birthday with these famous people: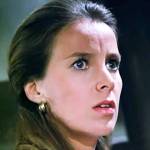 Jane Merrow is 82 (nee Jane Meirowsky)
English actress of TV (Lorna Doone; Once An Eagle; The Six Million Dollar Man; Mannix; Love, American Style; Hadleigh; Mission: Impossible; The Saint; Cannon; Police Woman) and movies (The Lion in Winter; The Woman Who Wouldn't Die), born August 26, 1941. (Jane Merrow 1973 The Horror at 37,000 Feet)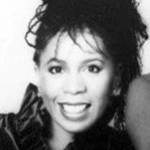 Valerie Simpson is 77 (married Nickolas Ashford)
Songwriter's Hall of Fame American singer with husband Nickolas, as Ashford & Simpson (Solid; I'll Be There for You; Found a Cure; Ain't No Mountain High Enough; Ain't Nothing Like the Real Thing; It Seems to Hang On), born August 26, 1946. (Valerie Simpson 1982: Bobby Holland / Capitol Records)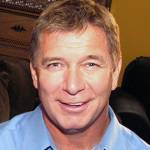 Rick Hansen is 66 (nee Richard Marvin Hansen)
Canadian wheelchair athlete, 5-time Paralympic Games wheelchair racing medalist (1980 Arnhem & 1984 Stoke Mandeville), disability activist (Man in Motion World Tour; Rick Hansen Foundation spinal injury-related programs), born August 26, 1957. (Rick Hansen 2008 Photo: Raj Taneja)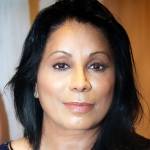 Wanda De Jesus is 65 (married Jimmy Smits)

American actress of TV (Santana Andrade on Santa Barbara; Mariah; Gomez on Another World; CSI: Miami; Sons of Anarchy) and movies (Blood Work; RoboCop2; The Glass Shield; The Ministers; Downtown; The Insider; Ghosts of Mars), born August 26, 1958. (Wanda De Jesus 2013 Photo: Richard Sandoval)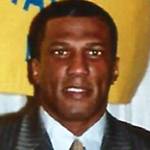 Roger Kingdom is 61
American college football player, track and field athlete, world record-setting and gold medal-winning Olympic 110 m hurdles sprinter (1984 Los Angeles Summer Olympics; 1988 Seoul Summer Olympic Games), born August 26, 1962. (Roger Kingdom 2019 Photo: Stephen V. Russell)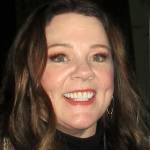 Melissa McCarthy is 53 (married Ben Falcone; cousin of Jenny McCarthy)
Emmy Award-winning American producer & actress of TV (Molly Flynn on Mike & Molly; Sookie St. James on Gilmore Girls; Samantha Who?) & films (The Heat; Bridesmaids; Tammy; Can You Ever Forgive Me?; The Happytime Murders), born August 26, 1970. (Melissa McCarthy 2018 Photo: Greg2600 CC BY-SA)
(Jim Davis 1954 Stories of the Century [colorized] | Melissa McCarthy 2018: Flickr.com/photos/greg2600)
Happy Birthday to everyone celebrating their birthday on August 26th!
Remember These August 26th Famous Birthdays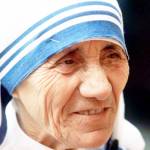 Mother Teresa (nee Anjezë Gonxhe Bojaxhiu)
Albanian-Indian 1979 Nobel Peace Prize-winning Roman Catholic religious missionary and nun (aka Saint Teresa of Calcutta), founder of Missionaries of Charity for the poor, disabled, and homeless (orphanages, hospices, etc.) (born Aug. 26, 1910 – died Sept. 5, 1997; age 87). Mother Teresa had heart problems before she died. (Mother Teresa Photo: India7 Network)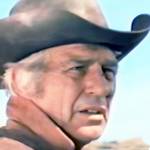 Jim Davis (nee Marlin Davis; aka James Davis)

American actor of TV (Jock Ewing on Dallas; Wes Cameron on Rescue 8; Stories of the Century; The Cowboys; Death Valley Days; Daniel Boone) and movies (Hi-Jacked; The Badge of Marshal Brennan; Oh! Susanna; The Toughest Gun in Tombstone; Apache Warrior; Big Jake; Jubilee Trail) (born Aug. 26, 1909 – died Apr. 26, 1981; age 71). Jim Davis died of cancer. (Jim Davis 1971 The Trackers)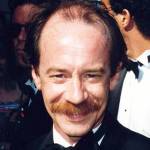 Michael Jeter (nee Robert Michael Jeter)
Tony and Emmy Award-winning American character actor of stage, TV (Herman Stiles on Evening Shade; Arnie Gallo on Another World; Hothouse), and movies (The Polar Express; The Money Pit; The Green Mile; Miller's Crossing; Drop Zone) (born Aug. 26, 1952 – died Mar. 30, 2003; age 50). Michael Jeter died after an epileptic seizure. (Michael Jeter 1992 Photo: Alan Light)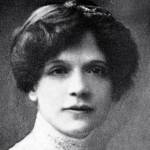 Gene Gauntier (nee Genevieve Gauntier Liggett; ex of Jack J. Clark)
Pioneering American silent film producer (Gene Gauntier Feature Players Company), screenwriter, director, & actress (The Girl Spy: An Incident of the Civil War; Gene of the Northland; For Ireland's Sake; A Celebrated Case; The Colleen Bawn; Evangeline); author (Blazing the Trail; Sporting Lady) (born Aug. 26, 1885 – died Dec. 18, 1966; age 81). (Gene Gauntier 1912: Kalem)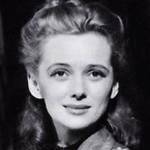 Jan Clayton (ex of Russell Hayden, George Greeley)
American actress of stage, TV (Ellen Miller on Lassie; Daktari; Gunsmoke; Wagon Train; My Three Sons;The Danny Thomas Show; The Streets of San Francisco), and movies (This Man's Navy; Flight Angels; Father is a Prince; Six-Gun Gold; The Showdown) (born Aug. 26, 1917 – died Aug. 28, 1983; age 66). Jan Clayton died of cancer. (Jan Clayton 1945 Carousel Photo: AP Photo)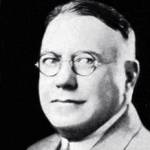 Earl Derr Biggers
American author (Idle Hands), creator of the Charlie Chan character, & best-selling novelist (Seven Keys to Baldpate; Love Insurance; The Black Camel; The Deuce of Hearts; The Chinese Parrot; The House Without a Key; Behind That Curtain; Charlie Chan Carries On) (born Aug. 26, 1884 – died Apr. 5, 1933; age 48). Earl Derr Biggers died after a heart attack. (Earl Derr Biggers 1929)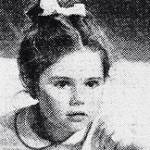 Ann E. Todd (nee Ann Todd Phillips)
American child actress of TV (Joyce Erwin on The Stu Erwin Show) and films (All This, and Heaven Too; Arthur Takes Over; Brigham Young; Three Daring Daughters; Blood and Sand; Private Nurse; How Green Was My Valley; Intermezzo; The Blue Bird; Dixie Dugan; Cover Up; Margie) (born Aug. 26, 1931 – died Feb. 7, 2020; age 88). (Ann E. Todd 1939 Photo: Stronger Than Desire)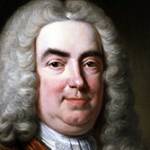 Sir Robert Walpole (married Catherine Shorter; father of Horace Walpole)
British Georgian Era orator & Whig politician, longest-serving and first Prime Minister of Great Britain (1721-1742), 1st Lord of the Treasury (1715-1717 & 1721-1742), Leader of the House of Commons, & Chancellor of the Exchequer (1715-1717 & 1721-1742); 1st Earl of Orford, (born Aug. 26, 1676 – died Mar. 18, 1745; age 68). (Sir Robert Walpole 1740: Jean-Baptiste van Loo)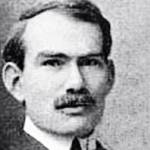 Lee de Forest ("The Father of Radio"; married Marie Mosquini)
Honorary Oscar-winning American electronics entrepreneur, researcher & inventor (grid Audion – triode vacuum tube electronic amplifier; sparkless arc transmitters; ship -to-shore transmissions by radiotelephone; early radio broadcasts 1907-1910; Phonofilm – sound on film in 1923) (born Aug. 26, 1873 – died June 30, 1961; age 87). (Lee de Forest 1904: The Electrical Age)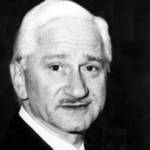 Albert Sabin (nee Abram Saperstein)
Polish-American doctor, infectious disease researcher (University of Cincinnati Pediatric Research; Lister Institute for Preventive Medicine; Rockefeller Institute for Medical Research; Weizmann Institute of Science), vaccine developer (polio oral vaccine; Japanese encephalitis) (born Aug. 26, 1906 – died Mar. 3, 1993; age 86.) (Albert Sabin c. 1950s-1990s)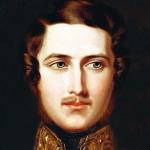 HRH Prince Albert, Prince Consort of the United Kingdom
Nee Franz August Karl Albert Emanuel of Saxe-Coburg-Saalfeld, son of Ernest I, Duke of Saxe-Coburg and Gotha & Princess Louise of Saxe-Gotha-Altenburg; married his cousin Queen Victoria of Great Britain; President of the Society for the Extinction of Slavery; father King Edward VII (born Aug. 26, 1819 – died Dec. 14, 1861; age 42). (Prince Albert 1840: John Partridge)
*Images are public domain or Creative Commons licensed & sourced via Wikimedia Commons, Vimeo, or Flickr, unless otherwise noted*