July 6th Birthdays
If you were born on July 6th you share a celebrity birthday with these famous people: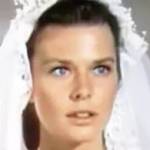 Rosemary Forsyth is 80 (ex of Michael Tolan)
Canadian-American actress of TV (Santa Barbara; Days of Our Lives; General Hospital; Dallas; Susan Dean on The Doctors; Hunter; Ally McBeal; Fantasy Island; Petrocelli; Mannix) and movies (Shenandoah; Texas Across the River), born July 6, 1943. (Rosemary Forsyth 1965 Shenandoah Movie Trailer)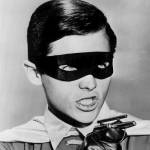 Burt Ward is 78 (nee Burt John Gervis Jr.)
American actor and voice actor of TV (Robin the "Boy Wonder" on Batman; The New Adventures of Batman) and films (Batman: The Movie; Moving Targets; Virgin High), founder of Gentle Giants Rescue and Adoptions for giant breed dogs, and septuagenarian, born July 6, 1945. (Burt Ward 1967 Photo: ABC)
Sylvester Stallone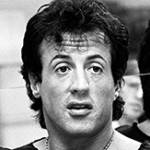 is 77 (nee Michael Sylvester Gardenzio Stallone)
American movie filmmaker & actor (Rocky movies; First Blood & Rambo films; Cliffhanger; Cop Land; Daylight; Creed; The Expendables movies; Driven; Lords of Flatbush; Guardians of the Galaxy Vol. 2; Get Carter; Capone), born July 6, 1946. Ex of Brigitte Nielsen, Jennifer Flavin. (Sylvester Stallone 1988: Towpilot)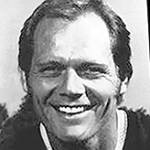 Fred Dryer is 77 (nee John Frederick Dryer)
American professional football player (Los Angeles Rams, New York Giants), producer & actor of TV (Hunter; Land's End; Cheers; Diagnosis Murder; Crisis) and movies (The Independent; Snake & Mongoose; Fire Over Afghanistan; Death Before Dishonor), born July 6, 1946. (Fred Dryer 1970s Photo: Howdythere)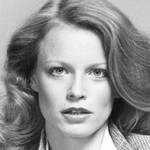 Shelley Hack is 76
American former supermodel (Revlon; Charlie), actress of TV (Charlie's Angels; Cutter to Houston; Jack and Mike) and movies (If Ever I See You Again; Annie Hall; Time After Time; The King of Comedy), and media advisor born July 6, 1947. (Shelley Hack 1979 Death Car on the Freeway Photo: CBS)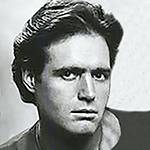 James Kiberd is 74
American artist, actor of stage, TV (Trevor Dillon on All My Children; Dustin Trent on Another World; Mike Donovan on Loving; As the World Turns) movies (Soldier's Heart; Queenie in Love; Vampire), and 1995 UNICEF Goodwill Ambassador born July 6, 1949. (James Kiberd 1983 Loving Photo: ABC)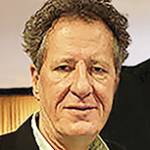 Geoffrey Rush is 72
Emmy, Tony, and Academy Award-winning Australian actor (The King's Speech; Twelfth Night; Shine; Les Miserables, Shakespeare in Love; Mystery Men; The House on Haunted Hill; Quills; Pirates of the Caribbean movies), and producer, born July 6, 1951. (Geoffrey Rush 2009 Photo: Drama League)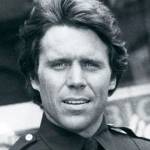 Grant Goodeve is 71
American actor & host of TV (David Bradford on Eight is Enough; James Woodward on One Life to Live; Jordy Clegg on Capitol; Northern Exposure; Dynasty; Solid Gold Hits; Northwest Backroads) and movies (License to Drive), born July 6, 1952. (Grant Goodeve 1983 T. J. Hooker Photo: ABC TV)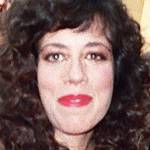 Allyce Beasley is 69 (ex of Vincent Schiavelli)

American voice & character actress and host of stage, TV (Agnes DiPesto on Moonlighting; Playhouse Disney; The Tommyknockers; As the World Turns) and movies (Loaded Weapon 1; Entertaining Angel; Rumpelstiltskin; Stuart Little; Legally Blonde), born July 6, 1954. (Allyce Beasley 1987 Photo: Alan Light)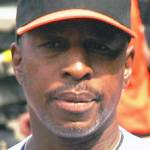 Willie Randolph is 69

American pro baseball player, MLB second baseman (New York Yankees – 1977 & 1978 World Series champs; Los Angeles Dodgers; Pittsburgh Pirates), MLB manager & coach (New York Yankees – World Series Champs 1996, 1998-2000), born July 6, 1954. (Willie Randolph 2011 Photo: Pixabay)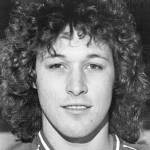 Ron Duguay is 66 (nee Ronald Duguay; ex of Kim Alexis)
Canadian retired professional hockey player, NHL centre (New York Rangers; Detroit Red Wings; Pittsburgh Penguins; Los Angeles Kings), German hockey league player (Adler Mannheim), and MSG Network hockey analyst, born July 6, 1957. (Ron Duguay c 1982 Photo: New York Rangers)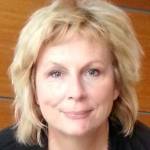 Jennifer Saunders is 65
British screenwriter, comedienne, voice & character actress of stage, TV (Edina on Absolutely Fabulous; The Comic Strip Presents; French and Saunders; Clatterford; Girls on Top; Happy Families; Friends), and movies (Shrek 2; Muppet Treasure Island), born July 6, 1958. (Jennifer Saunders 2014 Photo: Diggies99)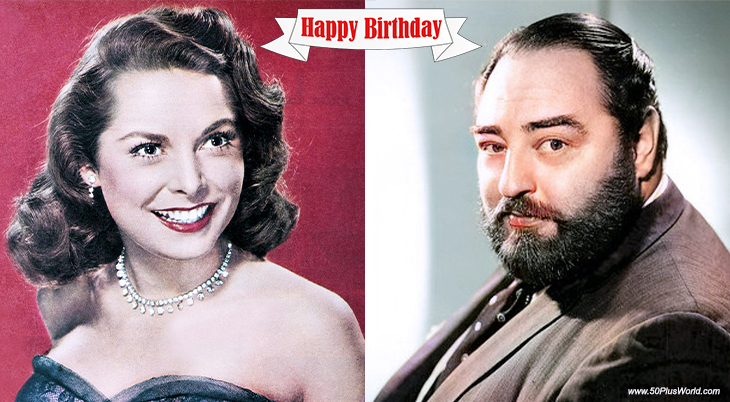 (Janet Leigh 1952: Blackwell | Sebastian Cabot 1964: CBS Television [colorized])
Happy Birthday to everyone celebrating their birthday on July 6th!
Remember These July 6th Famous Birthdays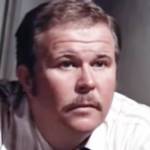 Ned Beatty

American actor of stage, TV (Homicide: Life on the Street; Szysznyk), movies (Deliverance; Nashville; Gator; Network; Gray Lady Down; 1941; Superman II; Stroker Ace; The Execution of Private Slovik; Radioland Murders; The Big Easy; Silver Streak; Charlie Wilson's War; Just Cause) (born July 6, 1937 – died June 13, 2021; age 83). (Ned Beatty 1973 The Marcus Nelson Murders)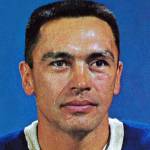 George Armstrong ("Big Chief Shoot The Puck")
Hockey Hall of Fame Canadian pro NHL hockey player, Toronto Maple Leafs team captain & right winger (1949-1971: 4-time Stanley Cup champs – 1962, 1963, 1964, 1967), Toronto Marlboros Coach (2-time Memorial Cups- 1973 & 1975), & NHL scout (Quebec Nordiques & Toronto Maple Leafs) (born July 6, 1930 – died Jan. 24, 2021; age 90) (George Armstrong c. 1963-'64 Photo: Chex)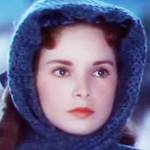 Janet Leigh (nee Jeanette Helen Morrison; ex of Tony Curtis)
American author, dancer, singer, and actress of TV and movies (Psycho; Little Women; That Forsyte Woman; Holiday Affair; Houdini; The Manchurian Candidate; Harper; Hello Down There; The Fog; Angels in the Outfield; Scaramouche; The Naked Spur) (born July 6, 1927 – died Oct. 3, 2004; age 77). Mother of Jamie Lee Curtis. (Janet Leigh 1949 Little Women Movie Trailer)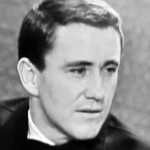 Merv Griffin (nee Mervyn Edward Griffin Jr.)
American singer (I've Got a Lovely Bunch of Cocoanuts), actor on stage and in movies, TV producer, screenwriter, Emmy Award-winning talk and game show creator and host (The Merv Griffin Show; Jeopardy!; Wheel of Fortune; Crosswords) (born July 6, 1925 – died Aug. 12, 2007; age 82). Cause of death for Merv Griffin was prostate cancer. (Merv Griffin 1962 What's My Line?)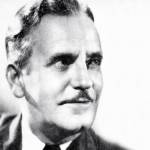 Ralph Morgan (nee Raphael Kuhner Wuppermann)
American actor of stage & films (The Power and the Glory; The Kennel Murder Case; Magnificent Obsession; Little Men; General Spanky; Forty Little Mothers; Way Down South; Blue Grass of Kentucky; Gold Fever; The Life of Emile Zola; Song of the Thin Man), SAG President (born July 6, 1883 – died June 11, 1956; age 72). Brother of Frank Morgan. (Ralph Morgan 1934: Anthony Ugrin)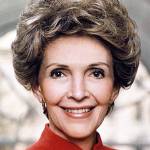 Nancy Reagan (nee Anne Frances Robbins; married Ronald Reagan)

American actress of TV (Zane Grey Theater) & films (The Doctor and the Girl; East Side, West Side; Shadow on the Wall; Night Into Morning; Shadow in the Sky; Hellcats of the Navy; Donovan's Brain; Climax!), American First Lady (born July 6, 1921 – died Mar. 6, 2016; age 94). Nancy Reagan died of congestive heart failure. (Nancy Reagan 1983 Photo: White House)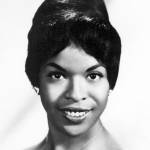 Della Reese (nee Delloreese Patricia Early)
American singer (Don't You Know? That Reminds Me), actor & talk show host of TV (Della; Tess on Touched by An Angel & Promised Land; Chico and the Man; The Royal Family; The Young and the Restless; McCloud) and movies (Beauty Shop; Harlem Nights) (born July 6, 1931 – died Nov. 19, 2017; age 86). Ex daughter-in-law of Duke Ellington. (Della Reese 1961 Photo: Maurice Seymour)
Bill Haley (nee William John Clifton Haley; aka Jack Haley)
Grammy, R&B, and Rock & Roll Halls of Fame American singer Bill Haley and the Comets (Rock Around the Clock; Shake, Rattle and Roll; Rock-a-Beatin' Boogie; Razzle Dazzle) and movie performer (Rock Around the Clock; Don't Knock the Rock) (born July 6, 1925 – died Feb. 9, 1981; age 55). Bill Haley had a brain tumor before he died. (Bill Haley 1950s Photo: Nationaal Archief)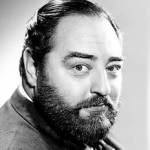 Sebastian Cabot (nee Charles Sebastian Thomas Cabot)
British character and voice over actor of TV (Mr. French on Family Affair; Dr. Carl Hyatt on Checkmate; The Beachcomber; The Red Skelton Hour; Circle of Fear) and movies (The Jungle Book; Winnie the Pooh and the Honey Tree; Kismet; Johnny Tremain; The Time Machine) (born July 6, 1918 – died Aug. 22, 1977; age 59). Sebastian Cabot died of a stroke. (Sebastian Cabot 1964: CBS)
William Schallert (son of Elza Emily Baumgarten & Edwin Francis Schallert)

American character actor of stage, TV (Martin Lane on The Patty Duke Show; The Many Loves of Dobie Gillis; The New Gidget; The Torkelsons; Santa Barbara), and movies (Cry Terror!; Pillow Talk; In the Heat of the Night; Innerspace) (born July 6, 1922 – died May 8, 2016; age 93). William Schallert had peripheral neuropathy before he died. (William Schallert 1961 Thriller)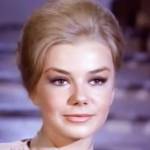 Ahna Capri (nee Anna Marie Nanasi; sister of Peter Robbins)
Hungarian actress of TV (Room for One More; Mod Squad; Police Story; The F.B.I.; The Many Loves of Dobie Gillis; The Man From U.N.C.L.E.; Leave It to Beaver; The George Burns and Gracie Allen Show) & films (Enter the Dragon; Payday; Piranha) (born July 6, 1944 – died Aug. 19, 2010; age 66). Ahna Capri died as the result of a car accident.(Ahna Capri 1967 12 O'Clock High)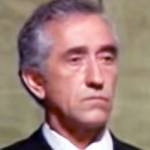 Pat Paulsen (nee Patrick Layton Paulsen)

American comedian, actor & host of TV (Pat Paulsen's Half a Comedy Hour; The Smothers Brothers Comedy Hour; The Glen Campbell Goodtime Hour) and movies (Where Were You When the Lights Went Out?; Brand X) (born July 6, 1927 – died Apr. 24, 1997; age 69). Pat Paulsen had colon cancer and died of pneumonia & kidney failure. (Pat Paulsen 1978 Harper Valley P.T.A.)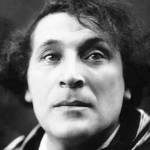 Marc Chagall (nee Moishe Shagal; aka Marc Zakharovich Chagall)

Russian-French modernist artist known for stained glass windows; fish motifs; fine art paintings; paintings for stage sets (Aleko ballet); book illustrations (Vollard Old Testament Bible); ceiling of the Paris Opera; and ceramics (born July 6, 1887 – died Mar. 28, 1985; age 97). Cause of death for Marc Chagall is unknown. (Marc Chagall 1920's Photo: Pierre Choumoff)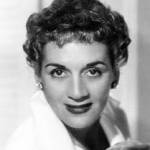 Laverne Andrews
American swing, jump blues, R & B singer with sisters Patty and Maxene, as the Andrews Sisters big band trio (Boogie Woogie Bugle Boy; Don't Sit Under the Apple Tree; Beer Barrel Polka; Beat Me Daddy, Eight to the Bar; Rum and Coca Cola; In Apple Blossom Time; Shoo-Shoo Baby) (born July 6, 1911  – died May 8, 1967; age 55). (Laverne Andrews 1940s Photo: MCA)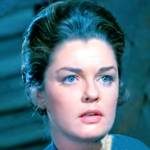 Luana Patten (ex of John Smith)
American actress of TV (Dragnet 1967; The Adventures of Ozzie and Harriet) & movies (Johnny Tremain; Joe Dakota; Rock, Pretty Baby!; Song of the South; The Little Shepherd of Kingdom Come; A Thunder of Drums; They Ran for Their Lives; Shootout at Big Sag) (born July 6, 1938 – died May 1, 1996; age 57). Luana Patten died of respiratory failure. (Luana Patten 1969 Daniel Boone)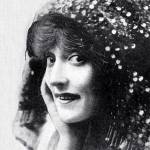 Annette Kellerman
International Swimming Hall of Fame Australian diver & distance swimmer, one of the first women to try to swim the English Channel, synchronized swimming performer, health & swimwear advocate, & silent film actress (A Daughter of the Gods; Venus of the South Seas) (born July 6, 1887 – died Nov. 6, 1975; age 88). (Annette Kellerman 1915: Neptune's Daughter)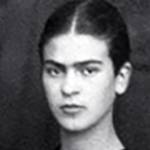 Frida Kahlo (Magdalena Carmen Friday Kahlo y Calderón; Mrs. Diego Rivera)
Mexican art teacher, painter (Cubism, realism, folk art styles; muralism), and portrait artist (The Two Fridas; Self-Portrait with Thorn Necklace and Hummingbird; The Broken Column) (born July 6, 1907 – died July 13, 1954; age 47). A serious car accident as a teenager resulted in poor health for the rest of her life; she died of a pulmonary embolism. (Frida Kahlo 1926)
Viktor Kuzkin
Russian and Soviet Hockey Hall of Fame defenceman, winner of 3 Olympic gold medals for ice hockey with the Russian hockey team (1964, 1968, 1972) (born July 6, 1940 – died June 24 2008; age 67). Cause of death for Viktor Kuzkin was a heart attack. 
*Images are public domain or Creative Commons licensed & sourced via Wikimedia Commons, Vimeo, or Flickr, unless otherwise noted*