January 19th Birthdays
If you were born on this day January 19th you share a celebrity birthday with these famous people:
Tippi Hedren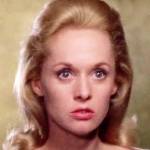 is 92 (nee Nathalie Kay Hedren)
American actress of movies (The Birds; Marnie; Citizen Ruth; I Heart Huckabees; The Harrad Experiment; The Ghost and the Whale; Return to Babylon), TV (The Bold and The Beautiful), and wildlife animal rescue activist (Shambala Preserve), born January 19, 1930. (Tippi Hedren 1964 Marnie Trailer)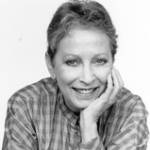 Charlotte Vale-Allen is 81 (aka Katharine Marlowe) 
Canadian-American writer and novelist (Hidden Meanings; Gentle Stranger; Acts of Kindness; Daddy's Girl; Dream Train; Somebody's Baby; Mood Indigo; Grace Notes; Sudden Moves; Where is the Baby) born January 19, 1941. (Charlotte Vale-Allen 2002 Photo: © Dianna Last / Charlotte Vale-Allen)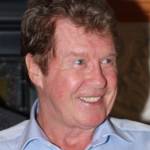 Michael Crawford is 80 (nee Michael Patrick Smith)   

Tony Award-winning English singer-actor of stage (The Phantom of the Opera), TV (Some Mothers Do 'Ave 'Em), and film (A Funny Thing Happened on the Way to the Forum; Hello, Dolly!; Barnum; The War Lover; Blow Your Own Trumpet), born January 19, 1942. (Michael Crawford 2012 Photo: Eva Rinaldi)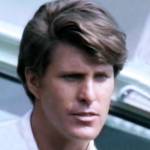 Richard Van Vleet is 80
American actor of TV (Dr. Chuck Tyler on All My Children; The Virginian; The Name of the Game; Guiding Light; Marcus Welby, M.D.; The Bold Ones: The Lawyers; Adam-12; Cannon; Ironside; McCloud; Mannix) and movies (Ben; Retribution), born January 17, 1942. (Richard Van Vleet 1970 Dan August)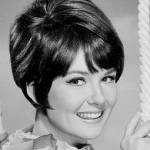 Shelley Fabares is 78 (nee Michele Ann Marie Fabares)
American singer (Johnny Angel), actress of TV (Christine on Coach; The Donna Reed Show; The Brian Keith Show; One Day at a Time; Forever Fernwood; Annette) and movies (Girl Happy; Spinout; Clambake; Brian's Song), born January 19, 1944. (Shelley Fabares 1966 Photo: Youth Parade by Churchills)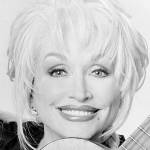 Dolly Parton is 76
Country Music Hall of Fame American actress of movies (Steel Magnolias; 9 to 5; Straight Talk; Rhinestone), singer & songwriter (I Will Always Love You; Coat of Many Colors; Jolene; Here You Come Again; Islands in the Stream; Telling Me Lies) born January 19, 1946. (Dolly Parton Photo: Dennis Carney)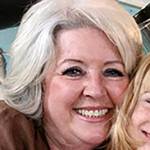 Paula Deen is 75 (nee Paula Ann Hiers)
American celebrity chef, cookbook author (The Lady & Sons Savannah Country Cooking), Food Network TV host (Paula's Home Cooking; Paula's Party; Paula's Best Dishes) and restaurateur (Paula Deen's Family Kitchen), born January 19, 1947. (Paula Deen 2006 Photo: WorkerBee)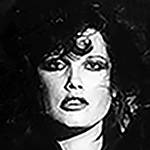 Martha Davis is 71
American musician, songwriter, & lead singer of Martha Davis and the Motels (Suddenly Last Summer; Only the Lonely; Total Control; Danger; Shame; Take the L; Remember the Nights; Footsteps; My Promise), born January 19, 1951. (Martha Davis 1982 Photo: Capitol Records / Val Garay Management)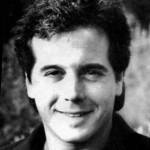 Desi Arnaz Jr. is 69 (nee Desiderio Alberto Arnaz IV)
American drummer with Dino, Desi & Billy (I'm a Fool; Not the Lovin' Kind), actor of television (Craig Carter on Here's Lucy; Mr. and Mrs. Bo Jo Jones; Automan) and movies (Billy Two Hats; Marco; Joyride; The Mambo Kings; Red Sky at Morning), born January 19, 1953. (Desi Arnaz Jr. 1984 Photo)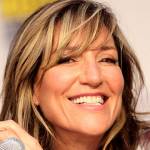 Katey Sagal is 68 (nee Catherine Louise Sagal)
American singer-songwriter, voice over artist, and actress of TV (Cate Hennesy on 8 Simple Rules; Peg Bundy on Married…with Children; Sons of Anarchy; Mary; Tucker; Lost; Futurama; Superior Donuts) and movies (Maid to Order) born January 19, 1955. (Katey Sagal 2010 Photo: Gage Skidmore)
Paul McCrane is 61
American actor of TV (Robert Romano on ER; Cop Rock; Wiseguy; 24; Harry's Law; Under Suspicion; Champs) and movies (Fame; The Shawshank Redemption; RoboCop; The Hotel New Hampshire; Purple Hearts; The Blob; The Last Producer; New Suit; A Year and a Day; Atlas Shrugged II: The Strike; Take the 10), born January 19, 1961.
Christine Tucci is 55
American actress of TV (Amanda Cory on Another World; Chicago Hope; Six Feet Under; Boston Legal; Prince Street; MDs; C-16: FBI; The Closer; Bull; Without a Trace; NYPD Blue; Ally McBeal; Popular; The Practice; Diagnosis Murder; ER) and films (Chestnut: Hero of Central Park; Big Fat Liar; "M" Word; Private Parts), born January 19, 1967.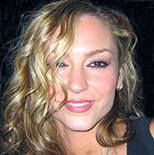 Drea de Matteo is 50 (nee Andrea Donna de Matteo)
American actress of TV (Adriana La Cerva on The Sopranos; Gina Tribbiani on Joey; Tess on Shades of Blue; Wendy Case on Sons of Anarchy; Desperate Housewives) and films (Swordfish; Assault on Precinct 13), born January 19, 1972. (Drea de Matteo 2005 Photo: Marcella Antonio Pereira Guzman)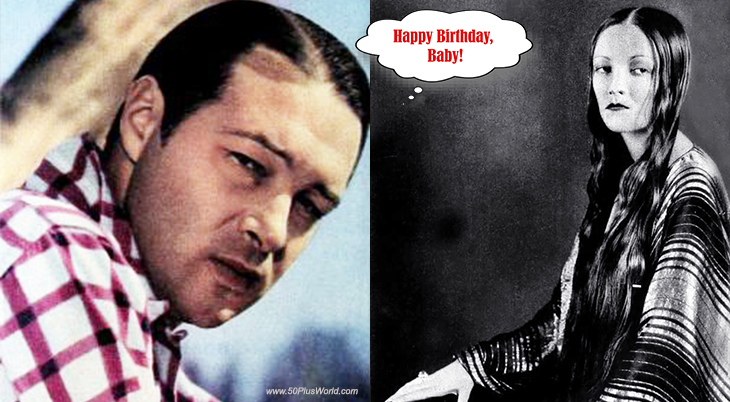 (Anthony Dexter 1951: Ornitz | Natacha Rambova 1926)
Happy Birthday to everyone celebrating their birthday on January 19th!
Remember These January 19th Famous Birthdays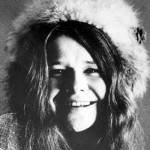 Janis Joplin
American rock, soul, & blues singer-songwriter (Piece of My Heart; Me and Bobby McGee [Kris Kristofferson duet]; Down on Me; Kozmic Blues; Cry Baby; Get It While You Can; Try [Just a Little Bit Harder]), Woodstock performer (born Jan. 19, 1943 – died Oct. 4, 1970; age 27). Janis Joplin died of a heroin overdose. (Janis Joplin 1969: Jim Marshall / Albert B. Grossman Management)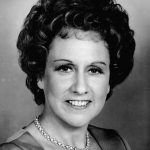 Jean Stapleton
Emmy Award-winning American actress of stage, TV (Edith Bunker on All in the Family & Archie Bunker's Place; Bagdad Cafe; Scarecrow and Mrs. King; Naked City), and movies (Up the Down Staircase; Klute; Michael; Damn Yankees; The Buddy System; Bells Are Ringing; Something Wild; Cold Turkey) (born Jan. 19, 1923 – May 31, 2013; age 90). (Jean Stapleton 1977 Photo: ABC TV)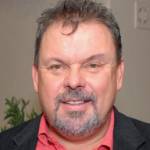 Thomas Kinkade (nee William Thomas Kinkade III)
American artist, author (The Artist's Guide to Sketching), and painter specializing in rural landscapes with glowing highlights, known as "Thomas Kinkade, Painter of Light" (born Jan. 19, 1958 – died Apr. 6, 2012; age 54). Cause of death for Thomas Kinkade was acute intoxication. (Thomas Kinkade 2007 Photo: freddthompson)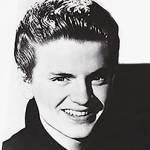 Phil Everly (nee Phillip Everly)
American Country Music and Rock & Roll Hall of Fame singer-songwriter with The Everly Brothers (Bye Bye Love; Wake Up Little Susie; All I Have to Do Is Dream; Cathy's Clown; When Will I Be Loved; Walk Right Back; Lucille, Temptation) (born Jan. 19, 1939 – Jan. 3, 2014; age 74). Phil Everly had COPD before he died of lung disease. (Phil Everly 1958 Photo: Bruno of Hollywood)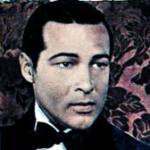 Anthony "Tony" Dexter (nee Walter Reinhold Alfred Fleischmann)
American film actor (Valentino; The Brigand; Captain John Smith and Pocahontas; Captain Kidd and the Slave Girl; Thoroughly Modern Millie; The Black Pirates; Fire Maidens of Outer Space; He Laughed Last; The Parson and the Outlaw; The Story of Mankind; Three Blondes in His Life) aka Walter Craig (born Jan. 19, 1913 – died Mar. 27, 2001; age 88). (Anthony Dexter 1951: Photoplay)
Nicholas Colasanto

American TV director (Run for Your Life; Garrison's Gorillas; Hawaii Five-O; Columbo) and actor of TV (Coach Ernie Pantusso on Cheers; I Spy) and movies (The Counterfeit Killer; Fat City; Family Plot; Raging Bull) (born Jan. 19, 1924 – died Feb. 12, 1985; age 61). Nicholas Colasanto had heart disease before he died of a heart attack. (Nicholas Colasanto 1982 Cheers Photo: NBC)
Robert Palmer
Grammy-winning English rock musician, producer, and singer-songwriter solo (Bad Case of Loving You; Addicted to Love; I Didn't Mean to Turn You On; Simply Irresistible; Mercy Mercy Me; Johnny and Mary) & with The Power Station (Some Like It Hot) (born Jan. 19, 1949 – died Sept. 29, 2003; age 54). Robert Palmer died of a heart attack. (Robert Palmer 1986: David King)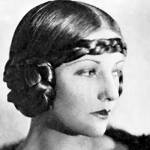 Natacha Rambova (nee Winifred Kimball Shaughnessy)
American ballet dancer, movie set designer, art director, costume designer (Billions; Why Change Your Wife; Something to Think About; Forbidden Fruit; Nazimova; Uncharted Seas; Camille; What Price Beauty?); Egyptian historian; aka Mrs. Rudolph Valentino, Winifred Hudnut (born Jan. 19, 1897 – died June 5, 1966; age 69). (Natacha Rambova 1924: Motion Picture Classic)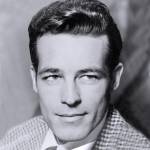 Guy Madison (nee Robert Ozell Moseley)
American actor of TV (The Adventures of Wild Bill Hickok) & movies (Jet Over the Atlantic; Till The End of Time; Honeymoon; Texas, Brooklyn & Heaven; Massacre River; Drums in the Deep South; The Charge at Feather River; 5 Against The House; Hilda Crane; The Last Frontier) (born Jan. 19, 1922 – died Feb. 6, 1996; age 74). Guy Madison died of emphysema. (Guy Madison 1957 Photo)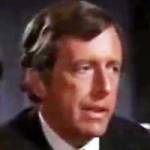 Fritz Weaver
Tony Award-winning American character & voice over actor of stage (Child's Play), movies (Marathon Man; Black Sunday; The Thomas Crown Affair), and TV (All My Children; Holocaust; Mission: Impossible; The Legend of Lizzie Borden) (born Jan. 19, 1926 – died Nov. 26, 2016; age 90). Fritz Weaver's cause of death is unknown. (Fritz Weaver 1970 A Walk in the Spring Rain)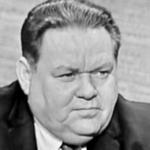 Minnesota Fats (nee Rudolf Walter Wanderon Jr.; aka New York Fats)
Billiard Congress of America Hall of Fame professional pocket billiards player, pool hustler whose nickname was the inspiration for (or was inspired by), the Jackie Gleason / Paul Newman movie The Hustler (1961) (born Jan. 19, 1913 – died Jan. 15, 1996; age 82). Cause of death for Minnesota Fats is unknown. (Minnesota Fats 1965 What's My Line?)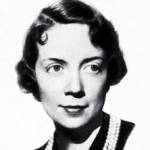 Anne Hummert (nee Schumacher)
American newspaper journalist, writer, creator & producer of 1930s-1950s daytime radio serials / soap operas with her husband Frank Hummert (Ma Perkins; Just Plain Bill; Amanda of Honeymoon Hill; Young Widder Brown; Mr. Keen; Backstage Wife; Front Page Farrell; John's Other Wife) (born Jan. 19, 1905 – died July 5, 1996; age 91). (Anne Hummert 1941: Radio and Television Mirror)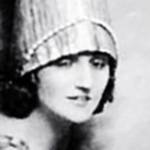 Albertina Rasch
Austrian-American choreographer, instructor, & dancer of ballet, vaudeville, musicals (George White's Scandals; The Three Musketeers; The Band Wagon), and silent films (The Merry Widow; Broadway Melody of 1936; The Girl of the Golden West; Marie Antoinette; Our Blushing Brides; The Great Waltz) (born Jan. 19, 1891 – died Oct. 2, 1967; age 76). (Albertina Rasch 1934 : G Eder)
*Images are public domain or Creative Commons licensed & sourced via Wikimedia Commons or Flickr, unless otherwise noted*