January 19th Birthdays
If you were born on January 19th you share a birthday with these famous people:
Tippi Hedren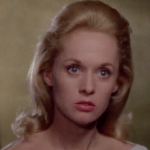 is 88 (nee Nathalie Kay Hedren)
Octogenarian American senior citizen, wildlife animal rescue activist (The Shambala Preserve), model and actress (The Birds; Marnie; Citizen Ruth; I Heart Huckabees; The Harrad Experiment; The Bold and The Beautiful) born January 19, 1930. (Tippi Hedren 1964 Marnie Screenshot)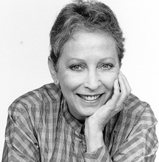 Charlotte Vale-Allen is 77 (aka Katharine Marlowe) 
Canadian-American writer, novelist (Hidden Meanings; Gentle Stranger; Acts of Kindness; Daddy's Girl; Dream Train; Somebody's Baby; Mood Indigo; Grace Notes; Sudden Moves; Where is the Baby; Heart's Desires) and septuagenarian senior citizen born January 19, 1941. (Charlotte Vale-Allen 2002 Photo: © Dianna Last / Charlotte Vale-Allen)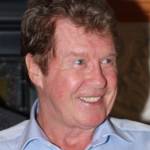 Michael Crawford is 76 (nee Michael Patrick Smith)   

Septuagenarian English singer and Tony Award-winning comedic actor on stage (The Phantom of the Opera), TV (Some Mothers Do 'Ave 'Em), and film (A Funny Thing Happened on the Way to the Forum; Hello, Dolly!; Barnum; The War Lover), born January 19, 1942. (Michael Crawford 2012 Photo: Eva Rinaldi)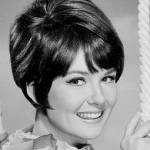 Shelley Fabares is 74 (nee Michele Ann Marie Fabares)
American singer (Johnny Angel), actress on TV (Coach; The Donna Reed Show; The Brian Keith Show; One Day at a Time; Forever Fernwood; Annette) and movies (Girl Happy; Spinout; Clambake; Brian's Song), and senior born January 19, 1944. (Shelley Fabares 1966 Photo: Youth Parade by Churchills)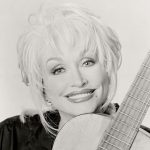 Dolly Parton is 72
Septuagenarian senior citizen, American actress (Steel Magnolias; 9 to 5), and Country Music Hall of Fame singer-songwriter (I Will Always Love You; Coat of Many Colors; Jolene) born January 19, 1946. (Dolly Parton Photo: Dennis Carney)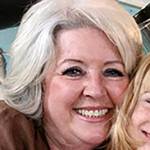 Paula Deen is 71 (nee Paula Ann Hiers)
Septuagenarian American celebrity chef, cookbook author (The Lady & Sons Savannah Country Cooking), Food Network TV host (Paula's Home Cooking; Paula's Party; Paula's Best Dishes) and restauranteur (Paula Deen's Family Kitchen), born January 19, 1947. (Paula Deen 2006 Photo: WorkerBee)
Desi Arnaz Jr. is 65 (nee Desiderio Alberto Arnaz IV)
American drummer with Dino, Desi & Billy (I'm a Fool; Not the Lovin' Kind), actor of TV (Automan; Here's Lucy) & movies (Billy Two Hats; Joyride; The Mambo Kings; Red Sky at Morning), son of Lucille Ball & Desi Arnaz, and new senior born January 19, 1953. (Desi Arnaz Jr. 1974 Photo: ABC TV) 
Katey Sagal is 64 (nee Catherine Louise Sagal)
60+ American singer-songwriter, voice artist & actress on TV (Cate Hennesy on 8 Simple Rules; Peg Bundy on Married...with Children; Sons of Anarchy; Mary; Tucker; Lost; Futurama; Superior Donuts), movies (Maid to Order) born January 19, 1955. (Katey Sagal 2010 Photo: Gage Skidmore)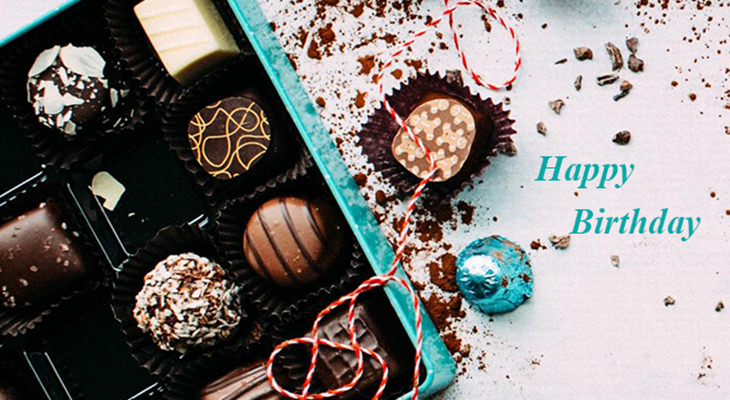 (Photo: Jennifer Pallian via Unsplash)
Happy Birthday to everyone celebrating their birthday on January 19, 2018!
And remembering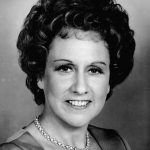 Jean Stapleton
Multiple Emmy Award-winning American actress on stage, TV (All in the Family;  Archie Bunker's Place; Bagdad Cafe) and film (Up the Down Staircase; Klute; Michael; Damn Yankees; Bells Are Ringing) (born Jan. 19, 1923 - May 31, 2013; age 90). Jean Stapleton died of natural causes. (Jean Stapleton 1977 Photo: ABC TV)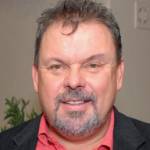 Thomas Kinkade (nee William Thomas Kinkade III)
American artist , author (The Artist's Guide to Sketching), and painter specializing in rural landscapes with glowing highlights, known as "Thomas Kinkade, Painter of Light" (born Jan. 19, 1958 - died Apr. 6, 2012; age 54). Cause of death for Thomas Kinkade was acute intoxication. (Thomas Kinkade 2007 Photo: freddthompson)
Phil Everly
American Country Music and Rock & Roll Hall of Fame singer-songwriter as The Everly Brothers (Bye Bye Love; Wake Up Little Susie; All I Have to Do Is Dream; Cathy's Clown; When Will I Be Loved; Walk Right Back; Lucille, Temptation) (born Jan. 19, 1939 - Jan. 3, 2014; age 74). Phil Everly had COPD before he died of lung disease. (Phil Everly 1958 Photo: Bruno of Hollywood)
Nicholas Colasanto

American TV director (Run for Your Life; Garrison's Gorillas; Hawaii Five-O; Columbo) and actor on TV (Coach Ernie Pantusso on Cheers; I Spy) and in movies (The Counterfeit Killer; Fat City; Family Plot; Raging Bull) (born Jan. 19, 1924 - died Feb. 12, 1985; age 61). Nicholas Colasanto had heart disease before he died of a heart attack. (Nicholas Colasanto 1966 I Spy Screenshot) 
Robert Palmer
Grammy award-winning English rock musician, record producer, and singer-songwriter solo (Bad Case of Loving You; Addicted to Love; I Didn't Mean to Turn You On; Simply Irresistible; Mercy Mercy Me) and with The Power Station (Some Like It Hot) (born Jan. 19, 1949. - died Sept. 29, 2003; age 54). Robert Palmer died of a heart attack. (Robert Palmer 1986 Photo: Nathan Callahan)
Natacha Rambova (nee Winifred Kimball Shaughnessy)
American ballet dancer, movie set designer, art director, and costume designer (Billions; Why Change Your Wife; Something to Think About; Forbidden Fruit; Nazimova; Uncharted Seas; Camille; What Price Beauty?), and Egyptian historian (born Jan. 19, 1897 - died June 5, 1966; age 69). Natacha Rambova died of a heart attack. (Natacha Rambova 1924 Photo: Motion Picture Classic)
Fritz Weaver
Tony Award-winning American voice & character actor on stage (Child's Play), movies (Marathon Man; Black Sunday; The Thomas Crown Affair; Fail-Safe), and TV (All My Children; Holocaust; The Legend of Lizzie Borden) (born Jan. 19, 1926 - died Nov. 26, 2016; age 90). Fritz Weaver's cause of death is unknown. (Fritz Weaver 1970 A Walk in the Spring Rain Screenshot)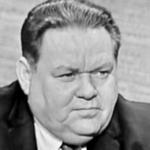 Minnesota Fats (nee Rudolf Walter Wanderon Jr.; aka New York Fats)
Billiard Congress of America Hall of Fame professional pocket billiards player, pool hustler whose nickname was the inspiration for (or was inspired by), The Hustler (1961) (born Jan. 19, 1913 - died Jan. 15, 1996; age 82). Cause of death for Minnesota Fats is unknown. (Minnesota Fats 1965 What's My Line Screenshot)
*Images are public domain or Creative Commons licensed & sourced via Wikimedia Commons or Flickr, unless otherwise noted*