March 16th Birthdays
If you were born on March 16th you share a celebrity birthday with these famous people: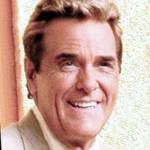 Chuck Woolery is 82 (nee Charles Herbert Woolery; ex of Jo Ann Pflug)
Host of television series, talk shows, and game shows (Wheel of Fortune; Love Connection; Scrabble; Lingo; The Home and Family Show; New Zoo Revue; Greed), and movie actor (The Treasure of Jamaica Reef; Six Pack), born March 16, 1941. (Chuck Woolery 2004 Photo: Robert Rasmussen / Beao)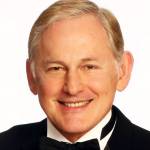 Victor Garber is 74
Canadian singer, actor of stage, TV (Alias; Justice; Eli Stone; Guiding Light; Legends of Tomorrow; Deception; Web Therapy; Motive), and movies (Sleepless in Seattle; Titanic; Legally Blonde; Godspell; You Again; Exotica; Sicario), born March 16, 1949. (Victor Garber 2006: Joan Marcus / The Huntington)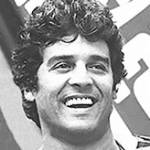 Erik Estrada is 74 (nee Henry Enrique Estrada)
American reserve police officer, host & actor of TV (Frank Poncherello on CHiPs; Two Women, One Road; The Bold and the Beautiful; American Adventurer) and movies (The New Centurions; Airport 1975; Midway; A Show of Force; Angel Eyes), born March 16, 1949. (Erik Estrada 1984 True West: Marty Reichenthal)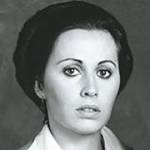 Kate Nelligan is 73 (nee Patricia Colleen Nelligan; ex of Robert Reale)
Canadian actress of stage, TV, and movies (Fatal Instinct; Eye of the Needle; The Prince of Tides; Without a Trace; Dracula; Shadows and Fog; The Cider House Rules; How to Make An American Quilt; Premonition), born March 16, 1950. (Kate Nelligan 1983 Therese Raquin: Mobil Masterpiece Theatre)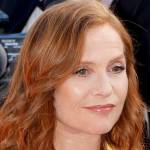 Isabelle Huppert is 70
Cannes, BAFTA and César Award-winning French actress of stage & movies (Elle; The Bedroom Window; Heaven's Gate; The Piano Teacher; La Cérémonie; My Best Friends Girl; I Heart Huckabees; The Lacemaker; The Brontë Sisters; Greta; Frankie), born March 16, 1953. (Isabelle Huppert 2017: Georges Biard)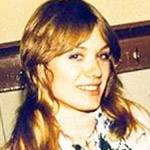 Nancy Wilson is 69 (sister of Ann Wilson; ex of Cameron Crowe)
Rock and Roll Hall of Fame American music producer, singer, songwriter, and guitarist for Heart (Crazy on You; Magic Man; Dreamboat Annie; Never; Alone; Barracuda; Straight On), film score composer (Jerry Maguire; Almost Famous), born March 16, 1954. (Nancy Wilson 1970s Photo: Sidney Junior89)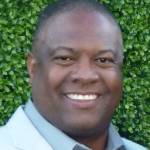 Rodney Peete is 57 (cousin of Calvin Peete; married Holly Robinson Peete)
American USC football quarterback (Johnny Unitas Award), NFL football player (Detroit Lions; Dallas Cowboys; Philadelphia Eagles; Washington Redskins; Oakland Raiders; Carolina Panthers), & Fox Sports host (The Best Damn Sports Show Period), born March 16, 1966. (Rodney Peete 2010: Greg Hernandez)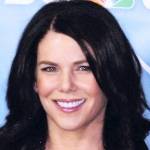 Lauren Graham is 56 (ex-partner of Peter Krause)
American actress of TV (Lorelei Gilmore on The Gilmore Girls; Sarah Braverman on Parenthood; Caroline in the City) & films (Bad Santa; Evan Almighty; One True Thing; Sweet November; Max; The Answer Man), born March 16, 1967. (Lauren Graham 2008 Photo: Greg Hernandez / Kereaunoscopia)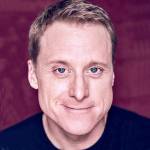 Alan Tudyk is 52
American actor of TV (Noah Warner on Suburgatory; Firefly; The Tick; Santa Clarita Diet; Arrested Development; Resident Alien) & films (Rogue One: A Star Wars Story; I, Robot; 42; 3:10 to Yuma; Hearts in Atlantis; A Knight's Tale; 28 Days), born March 16, 1971. (Alan Tudyk 2019: Geffen Playhouse)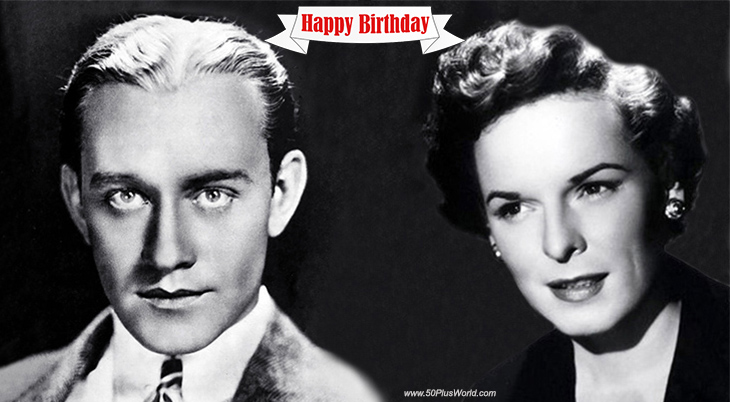 (Conrad Nagel 1930: Hurrell | Mercedes McCambridge: 1940s)
Happy Birthday to everyone celebrating their birthday on March 16th!
Remember These March 16th Famous Birthdays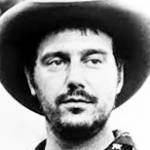 Jerry Jeff Walker (nee Ronald Clyde Crosby)

American country singer-songwriter (Mr. Bojangles; L. A. Freeway; Jaded Lover; The Pickup Truck Song; Leavin Texas; I Feel Like Hank Williams Tonight; Gettin' By) and owner of Tried & True Music records (born Mar. 16, 1942 – died Oct. 23, 2020; age 78). Jerry Jeff Walker died of throat cancer complications. (Jerry Jeff Walker 1975 Photo:Athena Enterprises, Inc. / .MCA Records)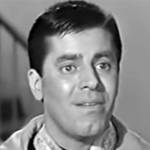 Jerry Lewis (nee Joseph Levitch; father of Gary Lewis)
American film producer, director, screenwriter, comedian, and actor of TV (The Jerry Lewis Show; Wiseguy) & movies (Artists and Models; The Nutty Professor; My Friend Irma; The Geisha Boy; Cinderfella; The Bellboy; Scared Stiff; Boeing Boeing) (born Mar. 16, 1926 – died Aug. 20, 2017; age 91). Jerry Lewis died of cardiovascular disease. (Jerry Lewis 1960 Visit to a Small Planet)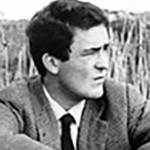 Bernardo Bertolucci
David di Donatello, César, BAFTA & Academy Award-winning Italian movie screenwriter and director (Last Tango in Paris; The Sheltering Sky; The Last Emperor; Stealing Beauty; Little Buddha; The Dreamers; 1900; The Triumph of Love; Besieged) (born Mar. 16, 1941 – died Nov. 26, 2018; age 77). Bernardo Bertolucci died of lung cancer. (Bernardo Bertolucci Photo)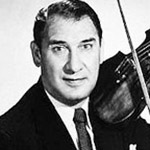 Henny Youngman (nee Henry Youngman; "King of the One Liners")
American violinist, stand-up comedian, host, and actor of night clubs, TV (Rowan and Martin's Laugh-In; The Henny and Rocky Show) and movies (Death Brings Roses; Silent Movie; History of the World: Part I; Goodfellas) (born Mar. 16, 1906 – died Feb. 24 1998; age 91). Cause of death for Henny Youngman was pneumonia. (Henny Youngman c. 1957 Photo: GAC)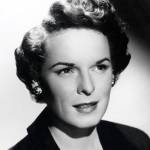 Mercedes McCambridge (nee Carlotta Mercedes Agnes McCambridge)

Oscar-winning American actress of radio (Abie's Irish Rose; This is Nora Drake), stage, TV (One Man's Family; Wire Service; The Doctors), and movies (All the King's Men; Giant; Johnny Guitar; A Farewell to Arms; Suddenly, Last Summer; Angel Baby; Cimarron; Inside Straight; The Scarf) (born Mar. 16, 1916 – died Mar. 2, 2004; age 87). Ex of Fletcher Markle. (Mercedes McCambridge 1940s)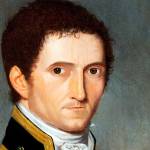 Matthew Flinders
British Royal Navy midshipman, cartographer & explorer (Norfolk Lt. – 1st to circumnavigate Van Diemen's Land / Tasmania; HMS Reliance – Antipodes Islands; HMS Investigator Commander – 1st to circumnavigate New Holland / Australia), author (A Voyage to Terra Australis) (born Mar. 16, 1774 – died July 19, 1814; age 40). (Matthew Flinders c. 1806-07: Antoin Toussaint de Chazal)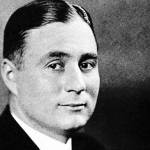 Sydney Chaplin (nee Sydney John Hill; half-brother of Wheeler Dryden)
English stage & film actor (Skirts; The Pilgrim; Shoulder Arms; The Galloping Fish; The Better 'Ole; The Missing Link; The Perfect Flapper; Charley's Aunt; Her Temporary Husband); Charlie Chaplin's half-brother & GM, &  entrepreneur (Syd Chaplin Airline Company – 1st private domestic American airline) (born Mar. 16, 1885 – died Apr. 16, 1965; age 80). (Sydney Chaplin 1920)
Conrad Nagel (ex of Lynn Merrick)

American host & actor of radio, TV, & classic and silent films (Little Women; Bella Donna; The Mysterious Lady; Quality Street; If I Were Single; The Kiss; Wedding Present; Redemption; All That Heaven Allows; The Divorcee; East Lynne; One Romantic Night) (born Mar. 16, 1897 – died Feb. 24, 1970; age 72).  Conrad Nagel died of a heart attack. (Conrad Nagel 1923 Photo: Evans Studio)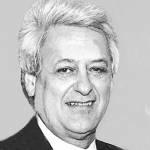 Harding Lemay (aka Pete Lemay)

Daytime Emmy Award-winning America, playwright, screenwriter, head writer of TV soap operas (Another World; Guiding Light; The Doctors; Lovers and Friends / For Richer, For Poorer; Search for Tomorrow; Strange Paradise; One Life to Live; As the World Turns), and author (Eight Years in Another World) born March 16, 1922 – died May 26, 2018; age 96). (Harding Lemay 1981)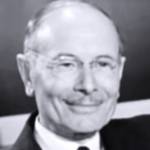 Charles Halton
American character actor of stage, TV, and movies (Singin' in the Corn; Whispering Footsteps; It's a Wonderful Life; Mr. & Mrs. Smith; The Moonlighter; To Be or Not to Be; The Ghost Goes Wild; Enemy of Women; 3 Godfathers; In Old California; The Smiling Ghost) (born Mar. 16, 1876 – died Apr. 16, 1959; age 83). Charles Halton died of hepatitis. (Charles Halton 1948 My Dear Secretary)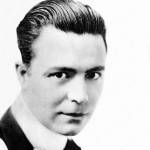 Harrison Ford (married Beatrice Prentice)
American silent movie actor of stage & silent movies (The Girl in the Pullman; The Rush Hour; The Primitive Lover; Up in Mabel's Room; The Nervous Wreck; Almost a Lady; Little Old New York; Let 'Er Go Gallegher; Three Week Ends; A Blonde for a Night; The Average Woman; Bright Lights of Broadway; The Lottery Man) (born Mar. 16, 1884 – died Dec. 2, 1957; age 73). (Harrison Ford 1918)
*Images are public domain or Creative Commons licensed & sourced via Wikimedia Commons, Vimeo, or Flickr, unless otherwise noted*