March 16th Birthdays
If you were born on March 16th you share a birthday with these famous people:
Harding Lemay is 96 (aka Pete Lemay)

American nonagenarian senior citizen, playwright, and Emmy Award-Winning screenwriter, head writer for television soap operas (Another World; Guiding Light; The Doctors; Lovers and Friends / For Richer, For Poorer) born March 16, 1922.
Chuck Woolery is 77 (nee Charles Herbert Woolery)
Septuagenarian senior citizen, host of TV series, talk and game shows (Wheel of Fortune; Love Connection; Scrabble; Lingo; The Home and Family Show; New Zoo Revue), and movie actor (The Treasure of Jamaica Reef; Six Pack), born March 16, 1941. (Chuck Woolery 2004 Photo: Robert Rasmussen / Beao) 
Jerry Jeff Walker is 76 (nee Ronald Clyde Crosby)

Septuagenarian American country music singer-songwriter (Mr. Bojangles; L. A. Freeway; Jaded Lover; The Pickup Truck Song; Leavin Texas; I Feel Like Hank Williams Tonight) and independent record label owner (Tried & True Music), born March 16, 1942. (Jerry Jeff Walker Photo: Jerry Jeff Walker website)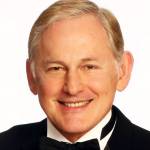 Victor Garber is 69
Canadian singer, actor of stage, TV (Alias; Justice; Eli Stone; Guiding Light; Legends of Tomorrow; Deception; Web Therapy; Motive), movies (Sleepless in Seattle; Titanic; Legally Blonde; Godspell; You Again; Exotica), and senior born March 16, 1949. (Victor Garber 2006 Photo: Joan Marcus / The Huntington)
Erik Estrada is 69 (nee Henry Enrique Estrada)
American reserve police officer, actor of TV (Frank Poncherello on CHiPs; Two Women, One Road; The Bold and the Beautiful) and movies (The New Centurions; Airport 1975; Midway; A Show of Force; Angel Eyes), and senior born March 16, 1949. (Erik Estrada 1984 True West Photo: Marty Reichenthal)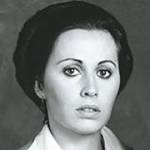 Kate Nelligan is 68 (nee Patricia Colleen Nelligan)
Canadian senior, actress of stage, TV, and movies (Fatal Instinct; Eye of the Needle; The Prince of Tides; Without a Trace; Shadows and Fog; The Cider House Rules; How to Make An American Quilt), born March 16, 1950. (Kate Nelligan 1983 Therese Raquin Photo: Mobil Masterpiece Theatre)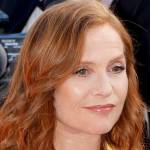 Isabelle Huppert is 65
Cannes, BAFTA and César Award-winning French actress of stage & movies (Elle; Bedroom Window; Heaven's Gate; The Piano Teacher; La Cérémonie; My Best Friends Girl; I Heart Huckabees; The Lacemaker), and new senior born March 16, 1953. (Isabelle Huppert 2017 Photo: Georges Biard)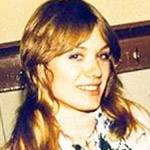 Nancy Wilson is 64 
American 60+ music producer, singer, songwriter, and guitarist for Heart (Crazy on You; Magic Man; Dreamboat Annie; Never; Alone; Barracuda), and film score composer (Jerry Maguire; Almost Famous) born March 16, 1954. (Nancy Wilson 1970s Photo: Sidney Junior89)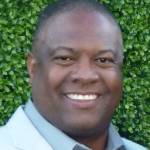 Rodney Peete is 52
Retired 50+ American USC football quarterback, Johnny Unitas Award-winner, NFL football player (Detroit Lions; Dallas Cowboys; Philadelphia Eagles; Washington Redskins; Oakland Raiders; Carolina Panthers), and Fox Sports host born March 16, 1966. (Rodney Peete 2010 Photo: Greg Hernandez) 
Lauren Graham is 51
Fifty-plus American actress of TV (Lorelei Gilmore on The Gilmore Girls & Gilmore Girls: A Year in the Life; Parenthood; Caroline in the City) and movies (Bad Santa; Evan Almighty; One True Thing), born March 16, 1967. (Lauren Graham 2008 Photo: Greg Hernandez / Kereaunoscopia)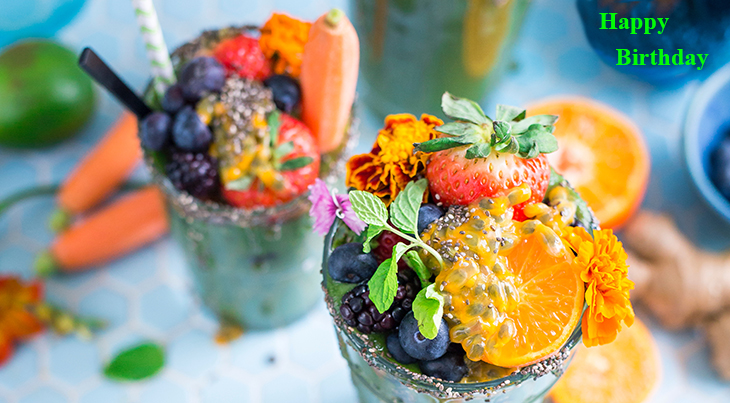 (Photo: Brooke Lark via Unsplash)
Happy Birthday to everyone celebrating their birthday on March 16!
And remembering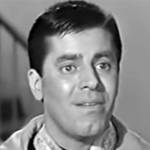 Jerry Lewis (nee Joseph Levitch)
American film producer, director, screenwriter, comedian, and actor of stage, TV (The Jerry Lewis Show; Wiseguy) & movies (Artists and Models; The Nutty Professor; My Friend Irma; The Geisha Boy; Cinderfella; The Bellboy) (born Mar. 16, 1926 - died Aug. 20, 2017; age 91). Jerry Lewis died of cardiovascular disease. (Jerry Lewis 1960 Visit to a Small Planet Screenshot)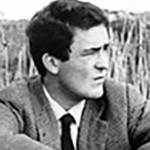 Bernado Bertolucci
Academy Award-winning Italian movie screenwriter and director (Last Tango in Paris; The Sheltering Sky; The Last Emperor; Stealing Beauty; Little Buddha; The Dreamers; 1900; The Triumph of Love; Besieged) (born Mar. 16, 1941 - died Nov. 26, 2018; age 77). Bernardo Bertolucci died of lung cancer. (Bernardo Bertolucci Photo)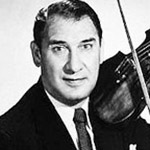 Henny Youngman (nee Henry Youngman; "King of the One Liners")
American violinist, stand-up comedian, host, and actor of night clubs, TV (Rowan and Martin's Laugh-In; The Henny and Rocky Show) and movies (Death Brings Roses; Silent Movie; History of the World: Part I; Goodfellas) (born Mar. 16, 1906 - died Feb. 24 1998; age 91). Cause of death for Henny Youngman was pneumonia. (Henny Youngman c. 1957 Photo: GAC)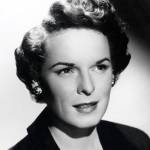 Mercedes McCambridge (nee Carlotta Mercedes Agnes McCambridge)

Academy Award-winning American actress of radio, stage, TV (One Man's Family; Wire Service; The Doctors), and movies (All the King's Men; Giant; Johnny Guitar; A Farewell to Arms; Suddenly, Last Summer; Angel Baby; Cimarron) (born Mar. 16, 1916 - died Mar. 2, 2004; age 87). Mercedes McCambridge died of natural causes. (Mercedes McCambridge 1940s Photo) 
Conrad Nagel

American host & actor of radio, TV, and movies (Little Women; Bella Donna; The Mysterious Lady; Quality Street; If I Were Single; The Kiss; Wedding Present; Redemption; All That Heaven Allows; The Divorcee; One Romantic Night) (born Mar. 16, 1897 - died Feb. 24, 1970; age 72).  Conrad Nagnel had emphysema and died of a heart attack. (Conrad Nagel 1923 Photo: Evans Studio)
*Images are public domain or Creative Commons licensed & sourced via Wikimedia Commons, Vimeo, or Flickr, unless otherwise noted*