May 24th Birthdays
If you were born on May 24th you share a celebrity birthday with these famous people: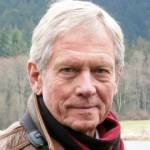 Robert Bateman is 93
Canadian wildlife painter (realism style), and author of wildlife art books (The Art of Robert Bateman; Backyard Birds; Polar Worlds; Life Sketches: A Memoir; Robert Bateman: An Artist in Nature; Vanishing Habitats; Safari; Thinking Like a Mountain), born May 24, 1930. (Robert Bateman 2014: Acadia University)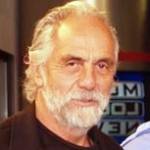 Tommy Chong is 85 (nee Thomas B. Kin Chong; father of Rae Dawn Chong)
Grammy-winning Canadian-American comedian, actor of films (Up in Smoke; Cheech and Chong's Next Movie; Things are Tough All Over; Nice Dreams; Color Out of Space; Zootopia) & TV (Leo on That 70's Show), born May 24, 1938. Ex-father-in-law of C. Thomas Howell. (Tommy Chong 2012: Phil Konstantin) 
Bob Dylan
is 82 (nee Robert Allen Zimmerman; father of Jakob Dylan)
Nobel, Academy & Grammy-winning American Rock & Roll Hal of Fame singer-songwriter (Blowin' in the Wind; The Times They Are a-Changin'; Like a Rolling Stone; All Along the Watchtower; Lay Lady Lay; Knockin' on Heaven's Door), born May 24, 1941. Ex-love of Joan Baez. (Bob Dylan: Xavier Badosa)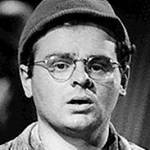 Gary Burghoff is 80
Emmy Award-winning American actor of stage, television (Radar O'Reilly on M*A*S*H; The Love Boat), and movies (MASH; The Man in the Santa Claus Suit; Doubles; Daniel's Lot; Behind the Waterfall), jazz drummer, and inventor of Chum Magic (fishing tackle), born May 24, 1943. (Gary Burghoff 1976: CBS)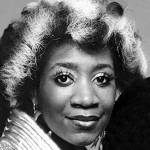 Patti LaBelle is 79 (nee Patricia Louise Holt; ex-fiance of Otis Williams)
Songwriter's Hall of Fame American lead singer of Labelle (Lady Marmalade), Grammy Award-winning solo artist (On My Own), actress of TV (A Different World; Out All Night; American Horror Story), and movies (Idlewild; A Soldier's Story), born May 24, 1944. (Patti Labelle 1975 Photo: Epic Records)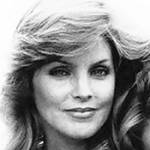 Priscilla Presley is 78 (nee Priscilla Ann Wagner; aka Priscilla Beaulieu)
American actress of TV (Jenna Wade Krebbs on Dallas; Melrose Place; Dancing With the Stars; Spin City) & and movies (The Naked Gun: From the Files of Police Squad!; Naked Gun 33 1/3: The Final Insult), born May 24, 1945. Ex-wife of Elvis Presley; mother of Lisa Marie Presley. (Priscilla Presley 1984: CBS)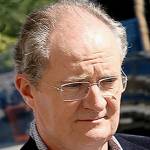 Jim Broadbent is 74 (nee James Broadbent)
Academy Award-winning English actor of movies (Moulin Rouge!; The Crying Game; Princess Caraboo; The Borrowers; The Avengers; Little Voice; Bridget Jones films; Rough Magic; Paddington; Enchanted April; Iris) and TV (Game of Thrones), born May 24, 1949. (Jim Broadbent 2007 Photo: gdcgraphics)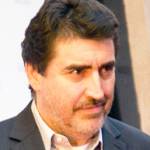 Alfred Molina is 70 (nee Alfredo Molina; married Jill Gascoine, Jennifer Lee)

American actor of movies (Chocolat; Enchanted April; Species; Spider-Man 2; The Da Vinci Code; Letter to Brezhnev; Not Without My Daughter; Maverick; Raiders of the Lost Ark; Ladyhawke) and TV (Law & Order: LA; Ladies Man; Angie Tribeca), born May 24, 1953. (Alfred Molina 2009 Photo: Justin Hoch)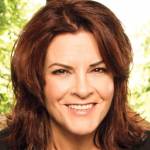 Roseanne Cash is 68 (daughter of Johnny Cash; ex of Rodney Crowell)
Grammy-winning American country music songwriter & singer (I Don't Know Why You Don't Want Me; Seven Year Ache; My Baby Thinks He's a Train; Blue Moon with Heartache; Never Be You; Runaway Train), born May 24, 1955. Step-daughter of June Carter Cash. (Roseanne Cash 2012: Clay Patrick McBride)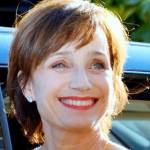 Kristin Scott Thomas is 63 (sister of Serena Scott Thomas)
British-French actress of TV (Slow Horses) & films (The Horse Whisperer; The English Patient; Random Hearts; Rebecca; Four Weddings and a Funeral; Gosford Park; Life as a House; Under the Cherry Moon; Up at the Villa; Keeping Mum; The Walker), born May 24, 1960. (Kristin Scott Thomas 2013 Photo: Georges Biard)
John C. Reilly is 58 (nee John Christopher Reilly)
American singer, comedian & actor of stage, TV (Dr. Steve Brule series) & movies (Hard Eight; Walk Hard: The Dewey Cox Story; Step Brothers; Guardians of the Galaxy; The Perfect Storm; Boogie Nights; Never Been Kissed; Gangs of New York), born May 24, 1965. (John C. Reilly 2003 Photo: Silver Lake)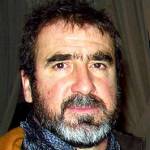 Eric Cantona is 57 ("King Eric")
English Football Hall of Fame retired French professional soccer forward (French national team; Leeds United; Manchester United), winner of 4 Premier League titles, actor of stage and movies (Elizabeth; Looking for Eric) voted born May 24, 1966. (Eric Cantona 2011 Photo: Michael Bemelmans)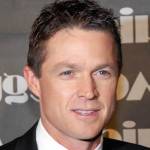 Eric Close is 56
American director and actor of TV (Martin Fitzgerald on Without a Trace; Nashville; Santa Barbara; Sisters; Dark Skies; Now and Again; The Magnificent Seven; Taken; Chaos; Suits; McKenna; American Horror Story) and movies (American Sniper), born May 24, 1967. (Eric Close 2008 Photo: lukeford.net)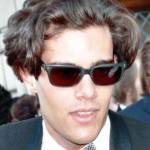 Dana Ashbrook is 56 (brother of Daphne Ashbrook)

American actor of TV (Bobby Briggs on Twin Peaks; Dawson's Creek; Crash; Psych; Crisis Center) & movies (Twin Peaks: Fire Walk with Me; Bonnie & Clyde: The True Story; Angels Don't Sleep Here; She's Out of Control; Return of the Living Dead II), born May 24, 1967. (Dana Ashbrook 1990 Photo: Alan Light)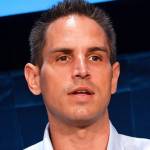 Greg Berlanti is 51 (married Robbie Rogers)
American producer, director, & screenwriter of TV (Dawson's Creek; Arrow; Everwood; Riverdale; Brothers & Sisters; Dirty Sexy Money; The Flash; Jack & Bobby; Eli Stone; Legends of Tomorrow; You; The Mysteries of Laura) and films (Green Lantern), born May 24, 1972. (Greg Berlanti 2012 Photo: Genevieve)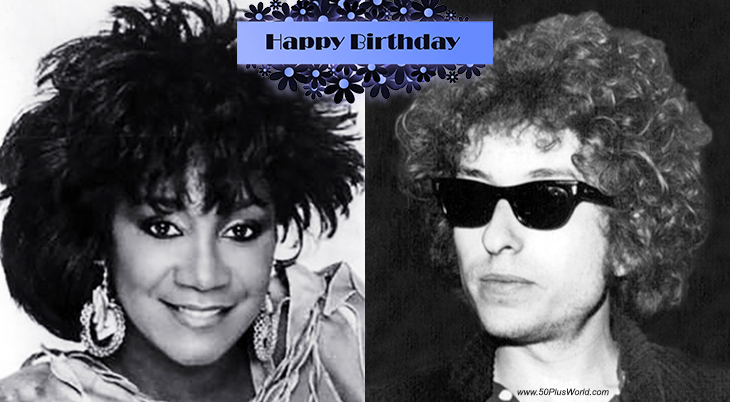 (Patti LaBelle 1985: CBS | Bob Dylan 1966: Svenska Dagbladet via IMS Vintage Photos)
Happy Birthday to everyone celebrating their birthday on May 24th!
Remember These May 24th Famous Birthdays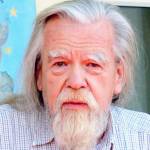 Michael Lonsdale (aka Michel Lonsdale)
French film actor (Is Paris Burning; The Day of the Jackal; Moonraker; The Holcroft Covenant; The Remains of the Day; The Name of the Rose; Ronin; Caravan to Vaccares; Chariots of Fire; Munich; Of Gods and Men; Goya's Ghosts) (born May 24, 1931 – died Sept. 21, 2020; age 89). Cause of death for Michael Lonsdale is unknown. (Michael Lonsdale 2014 Photo: Georges Biard)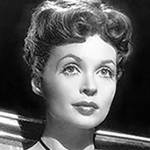 Lilli Palmer (nee Lilli Marie Peiser; ex of Rex Harrison)
German movie actress (Notorious Gentleman; Cloak and Dagger; But Not For Me; The Pleasure of His Company; Miracle of the White Stallions; The Boys from Brazil; The Holcroft Covenant; The Four Poster; Secret Agent; Jack of Diamonds; Crime Unlimited) (born May 24, 1914 – died Jan. 27, 1986; age 71). Lilli Palmer died of abdominal cancer. (Lilli Palmer 1944 Photo: Film Star Vintage)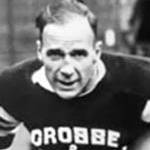 Lionel Conacher (aka "Big Train"; brother of Charlie & Roy Conacher)
Canadian Lacrosse HoF, Football HoF (Toronto Argonauts – 1921 Grey Cup), baseball (Toronto Maple Leafs), & Hockey HoF  player (NHL Stanley Cups – Chicago Black Hawks '33 & Montreal Maroons '35) (born May 24, 1900– died May 26, 1954; age 54). Father of Brian Conacher. Lionel Conacher died after a pitch hit his head. (Lionel Conacher 1933: Canadian Football HofF)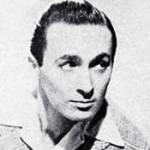 Tony Barrett (nee Martin Lefkowitz; married Steffi Nordli)
American TV screenwriter & producer (Mod Squad; Peter Gunn; 77 Sunset Strip; The Snoop Sisters; Honey West; The Felony Squad; Dragnet; The Adventures of Rin Tin Tin), actor of radio (Tales of the Texas Rangers; Portia Faces Life) & films (Mystery in Mexico; Flame of Youth; Wild Horse Mesa; Impact) (born May 24, 1916 – died Nov. 16, 1974; age 58) (Tony Barrett 1945: The Radio Annual)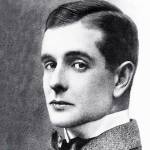 Creighton Hale (nee Patrick Fitzgerald; aka Pat Creighton Hale)
Irish-American silent film star (The Cat and the Canary; Snow White; Annie Laurie; The House of Shame; Beverly of Graustark; The Idol Dancer), actor of stage & classic movies (Seven Footprints to Satan; Holiday; The Great Divide; The Millionaire Kid; Million Dollar Haul; Sensation Hunters; Shop Angel) (born May 24, 1882 – died Aug. 9, 1965; age 83). (Creighton Hale 1916: Apeda)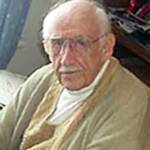 Sid Couchey
American illustrator & cartoonist of magazines, cartoon strips, comic books (Tommy of the Big Top; Tales from the Great Book; Hoot Gibson; Harvey Comics – Richie Rich, Little Lotta, Little Dot) (born May 24, 1919 – died Mar. 11, 2012; age 92). Sid Couchey died of Burkitt's lymphoma. (Sid Couchey Photo: Brian Mann, North Country Public Radio, used by permission)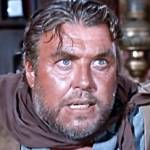 Peter Whitney (nee Peter King Engle)
American actor of movies (Blues in the Night; Underground) & TV (Buck Sinclair on The Rough Riders; The Rifleman; Death Valley Days; Gunsmoke; The Virginian; Perry Mason; Wagon Train; The Beverly Hillbillies; Cheyenne; Zane Grey Theater; Dr. Kildare; Climax!; Rawhide) (born May 24, 1916 – died Mar. 30, 1972; age 55). Peter Whitney died of a heart attack. (Peter Whitney 1960 Bonanza)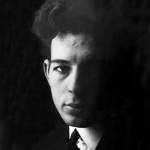 Francis Cugat (aka Francisco Coradol-Cougat; brother of Xavier Cugat)
Spanish-Cuban artist, painter, graphic artist for postcards, posters, book covers (The Great Gatsby), set & color consultant for silent movies (Don Q Son of Zorro) and classic films (The Quiet Man; The Red Pony; The Caine Mutiny; The Loves of Carmen; Fancy Pants; Jolson Sings Again) (born May 24, 1893 – died July 13, 1981; age 88). (Francis Cugat 1917 Photo: Theatre Magazine)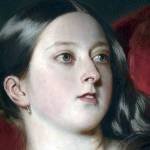 Queen Victoria (nee Princess Alexandrina Victoria of Kent)
Queen of the U.K. of Great Britain and Ireland, Empress of India; daughter of Prince Edward, Duke of Kent and Strathearn & Princes Victoria of Saxe-Coburg-Saalfield; married Prince Albert of Saxe-Coburg and Gotha; mother of King Edward VII; grandmother of King George V (born May 24, 1819 – died Jan. 22, 1901; age 81). (Queen Victoria 1843: Franz Xaver Winterhalter)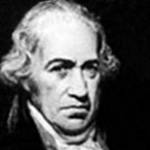 Daniel Gabriel Fahrenheit
Polish-Dutch physicist, chemist, glassblower, scientist & inventor (fahrenheit scale for determining temperature for medical, climatic, and industrial uses), manufacturer of scientific and medical instruments (thermometers, barometers, altimeters), member of the Royal Society (born May 24, 1686 – died Sept. 16, 1736; age 50). (Daniel Gabriel Fahrenheit: James Watt)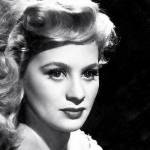 Mai Zetterling (ex of Tutte Lemkow; ex-love of Tyrone Power, Herbert Lom)
Swedish director & actress of TV & films (Seven Days From Now; Blackmailed; Quartet; Frieda; The War Game; The Witches; Only Two Can Play; Operation Mermaid; The Man Who Finally Died; The Devil Inside; Desperate Moment; Faces in the Dark; The Ringer; A Prize of Gold; The Lost People; Knock on Wood) (born May 24, 1925 – died Mar. 17, 1994; age 68). (Mai Zetterling 1948)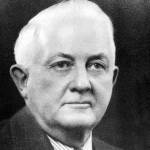 H. B. Reese (nee Harry Burnett Reese)
Candy Hall of Fame American candy company manager (Hershey), entrepreneur (H.B. Reese Candy Company; R & R Candy Company; Superior Chocolate and Confectionary Company), confectionery innovator & candy manufacturer (Reese's Peanut Butter Cups; Peanut Clusters; Lizzie Bar; Johnny Bar) (born May 24, 1879 – died May 16, 1956; age 76). (H.B. Reese)
*Images are public domain or Creative Commons licensed & sourced via Wikimedia Commons, Vimeo, or Flickr, unless otherwise noted*