May 24th Birthdays
If you were born on May 24th you share a birthday with these famous people: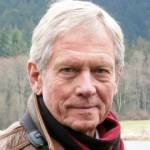 Robert Bateman is 91
Canadian wildlife painter (realism style), and author of wildlife art books (The Art of Robert Bateman; Backyard Birds; Polar Worlds; Life Sketches: A Memoir; Robert Bateman: An Artist in Nature; Vanishing Habitats), born May 24, 1930. (Robert Bateman 2014 Photo: Acadia University)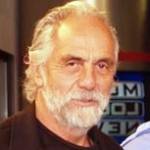 Tommy Chong is 83 (nee Thomas B. Kin Chong)
Grammy Award-winning Canadian-American comedian & actor of movies (Up in Smoke; Cheech and Chong's Next Movie; Things are Tough All Over; Nice Dreams), TV (Leo on That 70's Show), and marijuana activist, born May 24, 1938. (Tommy Chong 2012 Photo: Phil Konstantin) 
Bob Dylan
is 80 (nee Robert Allen Zimmerman)
Nobel Prize, Academy & Grammy Award-winning American Rock & Roll Hall of Fame singer-songwriter (Blowin' in the Wind; The Times They Are a-Changin'; Like a Rolling Stone; All Along the Watchtower; Lay Lady Lay; Knockin' on Heaven's Door), born May 24, 1941. (Bob Dylan Photo: Xavier Badosa)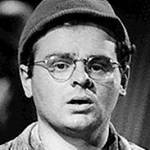 Gary Burghoff is 78
Emmy Award-winning American actor of stage, television (Radar O'Reilly on M*A*S*H; The Love Boat), and movies (MASH; The Man in the Santa Claus Suit; Doubles; Daniel's Lot), jazz drummer, and inventor of Chum Magic (fishing tackle), born May 24, 1943. (Gary Burghoff 1976 Photo: CBS)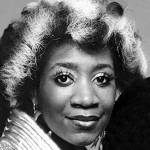 Patti LaBelle is 77 (nee Patricia Louise Holt)
Songwriter's Hall of Fame American lead singer of Labelle (Lady Marmalade), Grammy Award-winning solo artist (On My Own), actress of TV (A Different World; Out All Night; American Horror Story), and movies (A Soldier's Story), born May 24, 1944. (Patti Labelle 1975 Photo: Epic Records)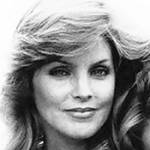 Priscilla Presley is 76 (nee Priscilla Ann Wagner; aka Priscilla Beaulieu)
American actress of television (Jenna Wade Krebbs on Dallas; Melrose Place; Dancing With the Stars; Spin City) & and movies (The Naked Gun: From the Files of Police Squad!; Naked Gun 33 1/3: The Final Insult), ex-wife of Elvis Presley, born May 24, 1945. (Priscilla Presley 1984 Dallas Photo CBS)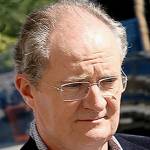 Jim Broadbent is 72 (nee James Broadbent)
Academy Award-winning English actor of movies (Moulin Rouge!; The Crying Game; Princess Caraboo; The Borrowers; The Avengers; Little Voice; Bridget Jones films; Rough Magic; Paddington; Enchanted April; Iris) and TV (Game of Thrones), born May 24, 1949. (Jim Broadbent 2007 Photo: gdcgraphics)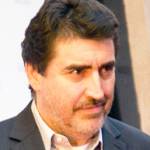 Alfred Molina is 68 (nee Alfredo Molina)

American actor of movies (Chocolat; Enchanted April; Species; Spider-Man 2; The Da Vinci Code; Letter to Brezhnev; Not Without My Daughter; Maverick; Raiders of the Lost Ark; Ladyhawke) and TV (Law & Order: LA; Ladies Man; Angie Tribeca), born May 24, 1953. (Alfred Molina 2009 Photo: Justin Hoch)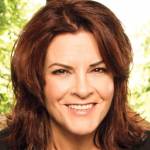 Roseanne Cash is 66
Grammy Award-winning American country music songwriter & singer (I Don't Know Why You Don't Want Me; Seven Year Ache; My Baby Thinks He's a Train; Blue Moon with Heartache; Never Be You; Runaway Train), born May 24, 1955. (Roseanne Cash 2012 Photo: Clay Patrick McBride)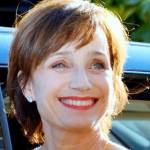 Kristin Scott Thomas is 61
British-French actress of TV & films (The Horse Whisperer; The English Patient; Random Hearts; Rebecca; Four Weddings and a Funeral; Gosford Park; Life as a House; Under the Cherry Moon; Up at the Villa; Keeping Mum; The Walker), born May 24, 1960. (Kristin Scott Thomas 2013 Photo: Georges Biard)
John C. Reilly is 56 (nee John Christopher Reilly)
American singer, comedian & actor of stage, TV (Dr. Steve Brule series) & movies (Hard Eight; Walk Hard: The Dewey Cox Story; Step Brothers; Guardians of the Galaxy; The Perfect Storm; Boogie Nights; Never Been Kissed; Gangs of New York), born May 24, 1965. (John C. Reilly 2003 Photo: Silver Lake)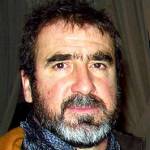 Eric Cantona is 55 ("King Eric")
English Football Hall of Fame retired French professional soccer forward (French national team; Leeds United; Manchester United), winner of 4 Premier League titles, actor of stage and movies (Elizabeth; Looking for Eric) voted born May 24, 1966. (Eric Cantona 2011 Photo: Michael Bemelmans)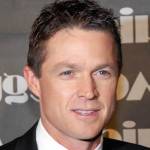 Eric Close is 54
American director and actor of TV (Martin Fitzgerald on Without a Trace; Nashville; Santa Barbara; Sisters; Dark Skies; Now and Again; The Magnificent Seven; Taken; Chaos; Suits; McKenna; American Horror Story) and movies (American Sniper), born May 24, 1967. (Eric Close 2008 Photo: lukeford.net)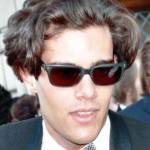 Dana Ashbrook is 54

American actor of TV (Bobby Briggs on Twin Peaks; Dawson's Creek; Crash; Psych; Crisis Center) & movies (Twin Peaks: Fire Walk with Me; Bonnie & Clyde: The True Story; Angels Don't Sleep Here; She's Out of Control; Return of the Living Dead II), born May 24, 1967. (Dana Ashbrook 1990 Photo: Alan Light)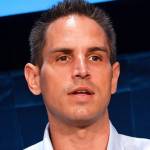 Greg Berlanti is 49
American producer, director, & screenwriter of TV (Dawson's Creek; Arrow; Everwood; Riverdale; Brothers & Sisters; Dirty Sexy Money; The Flash; Jack & Bobby; Eli Stone; Legends of Tomorrow; You; The Mysteries of Laura) and films (Green Lantern), born May 24, 1972. (Greg Berlanti 2012 Photo: Genevieve)
(Victoria Memorial Building Sunset, Calcutta, India Photo: Martin Jernberg via Unsplash)
Happy Birthday to everyone celebrating their birthday on May 24th!
And remembering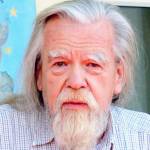 Michael Lonsdale (aka Michel Lonsdale)
French film actor (Is Paris Burning; The Day of the Jackal; Moonraker; The Holcroft Covenant; The Remains of the Day; The Name of the Rose; Ronin; Caravan to Vaccares; Chariots of Fire; Munich; Of Gods and Men; Goya's Ghosts) (born May 24, 1931 – died Sept. 21, 2020; age 89). Cause of death for Michael Lonsdale is unknown. (Michael Lonsdale 2014 Photo: Georges Biard)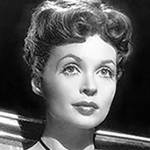 Lilli Palmer (nee Lilli Marie Peiser)
German movie actress (Notorious Gentleman; Cloak and Dagger; But Not For Me; The Pleasure of His Company; Miracle of the White Stallions; The Boys from Brazil; The Holcroft Covenant; The Four Poster; Secret Agent; Jack of Diamonds) (born May 24, 1914 – died Jan. 27, 1986; age 71). Lilli Palmer died of abdominal cancer. (Lilli Palmer 1944 Photo: Film Star Vintage)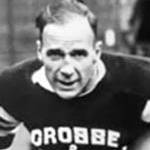 Lionel Conacher ("Big Train")
Canadian Lacrosse HoF player, Canadian Football HoF (Toronto Argonauts – 1921 Grey Cup), baseball (Toronto Maple Leafs), Hockey HoF NHL player (Stanley Cups – Chicago Black Hawks 1933 & Montreal Maroons 1935) (born May 24, 1900– died May 26, 1954; age 54). Lionel Conacher died after a pitch hit his head. (Lionel Conacher 1933 Photo: Canadian Football HofF)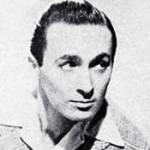 Tony Barrett
American TV screenwriter & producer (Mod Squad; Peter Gunn; 77 Sunset Strip; The Snoop Sisters; Honey West; The Felony Squad; Dragnet; The Adventures of Rin Tin Tin), actor of radio (Tales of the Texas Rangers; Portia Faces Life) & films (Mystery in Mexico; Flame of Youth; Wild Horse Mesa; Impact) (born May 24, 1916 – died Nov. 16, 1974; age ) (Tony Barrett 1945: The Radio Annual)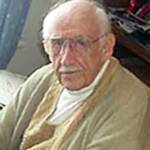 Sid Couchey
American illustrator & cartoonist of magazines, cartoon strips, comic books (Tommy of the Big Top; Tales from the Great Book; Hoot Gibson; Harvey Comics – Richie Rich, Little Lotta, Little Dot) (born May 24, 1919 – died Mar. 11, 2012; age 92). Sid Couchey died of Burkitt's lymphoma. (Sid Couchey Photo: Brian Mann, North Country Public Radio, used by permission)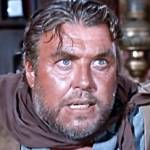 Peter Whitney (nee Peter King Engle)
American character actor of movies & TV (Buck Sinclair on The Rough Riders; The Rifleman; Death Valley Days; Gunsmoke; The Virginian; Perry Mason; Wagon Train; The Beverly Hillbillies; Cheyenne; Zane Grey Theater; Dr. Kildare; Climax!; Law of the Plainsman; Rawhide) (born May 24, 1916 – died Mar. 30, 1972; age 55). Peter Whitney died of a heart attack. (Peter Whitney 1960 Bonanza)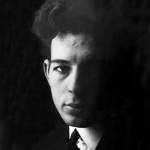 Francis Cugat (aka Francisco Coradol-Cougat)
Spanish-Cuban artist, painter, graphic artist for postcards, posters, book covers (The Great Gatsby), set & color consultant for silent movies (Don Q Son of Zorro) and classic films (The Quiet Man; The Red Pony; The Caine Mutiny; The Loves of Carmen; Fancy Pants; Jolson Sings Again) (born May 24, 1893 – died July 13, 1981; age 88). (Francis Cugat 1917 Photo: Theatre Magazine)
*Images are public domain or Creative Commons licensed & sourced via Wikimedia Commons, Vimeo, or Flickr, unless otherwise noted*