February 28th Birthdays
If you were born on February 28th you share a birthday with these famous people: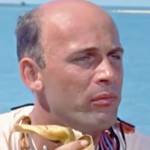 Gavin MacLeod is 89 (nee Allan George See)
American actor of movies (Kelly's Heroes; Pork Chop Hill; The Secrets of Jonathan Sperry; Operation Petticoat) and television (McHale's Navy; The Mary Tyler Moore Show; The Love Boat), born February 28, 1931. (Gavin MacLeod 1975 The Mary Tyler Moore Show Photo: CBS TV)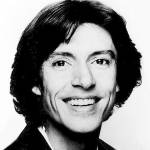 Tommy Tune is 81 (nee Thomas James Tune)
Tony Award-winning American producer, director, singer, dancer, choreographer & actor of stage (Seesaw; Nine; My One and Only; Grand Hotel) and movies (Hello, Dolly!; The Boy Friend), born February 28, 1939. (Tommy Tune 1977 Photo: ICM)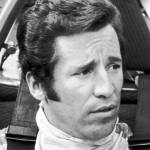 Mario Andretti is 80
Italian-American sprint, midget, IndyCar (4 titles), World Sportscar Championship, NASCAR and 1978 Formula One World Championship racing car driver, 3-time U.S. Driver of the year, and septuagenarian born February 28, 1940. (Mario Andretti 1969 Photo: Raimund Kommer)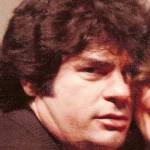 Frank Bonner is 78 (nee Frank Woodrow Boers Jr.)

American television director (City Guys; Harry and the Hendersons) & actor of TV (WKRP in Cincinnati; Sidekicks; Just the Ten of Us; The New WKRP in Cincinnati; Saved by the Bell) and movies (Las Vegas Lady; The Hoax; You Can't Hurry Love), born February 28, 1942. (Frank Bonner 2008 Photo: Linda_Bisset)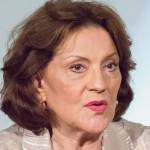 Kelly Bishop is 76 (nee Carole Bishop)
Tony Award-winning American dancer and actress of stage, movies (An Unmarried Woman; Dirty Dancing; Wonder Boys), and TV (Gilmore Girls; A Year in the Life; As the World Turns; The Thorns), born February 28, 1944. (Kelly Bishop 2015 Photo: Dominick D)
Steve Martini is 74
American journalist (Los Angeles Daily Journal), lawyer, legal mystery-thriller novelist, author of the Paul Madriani series (Compelling Evidence, Prime Witness; Double Tap; Guardian of Lies; Trader of Secrets; The Rule of Nine; The Enemy Inside; The List; Critical Mass; The Simeon Chamber), born February 28, 1946.  
Stephanie Beacham is 73
English actress of radio, stage, TV (The Colbys; Dynasty; Coronation Street; SeaQuest 2032; Bad Girls; Marked Personal; Beverly Hills, 90210), and movies (Troop Beverly Hills; Relative Values), born February 28, 1947. (Stephanie Beacham 2009 Photo: Immortal-truth at English Wikipedia)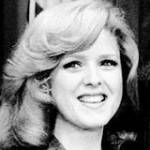 Bernadette Peters is 72 (nee Bernadette Lazzara)
American Grammy & Tony Award-winning singer-actress of stage, television (Smash; Ugly Betty; Mozart in the Jungle) & movies (The Longest Yard; The Jerk; Pennies From Heaven; Annie; Pink Cadillac), born February 28, 1948. (Bernadette Peters 1977 All's Fair Photo: CBS TV)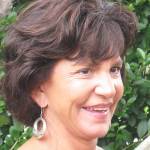 Mercedes Ruehl is 72
Tony & Academy Award-winning American actress of stage, television (Frasier; Power), and movies (The Fisher King; Lost in Yonkers; Married to the Mob; Big; Leader of the Band; The Amati Girls; Zeyda and the Hitman),  born February 28, 1948. (Mercedes Ruehl 2009 Photo: Americasroof)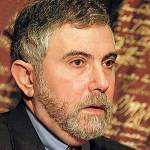 Paul Krugman is 67
American economist, Professor of Economics (MIT, Princeton, City University of New York), and winner of the 2008 Nobel Memorial Prize in Economic Sciences (New Trade Theory and New Economic Geography works), born February 28, 1953. (Paul Krugman 2008 Photo: Prolineserver)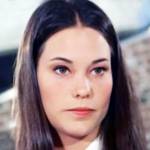 Cristina Raines is 68 (nee Cristina Herazo)
Filipino-American retired actor of TV (Lane Ballou on Flamingo Road; Centennial; Quo Vadis?; The Love Boat; Hotel; Kojak) and movies (The Sentinel; Nashville; The Duellists; Hex; Russian Roulette; Real Life; Silver Dream Racer; Touched By Love), born February 28, 1952. (Cristina Raines 1974 Movin' On)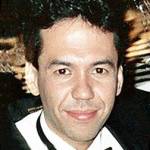 Gilbert Gottfried is 65
American stand up comedian, voice & character actor of stage, movies (Problem Child; Look Who's Talking 2; Aladdin; Bad Medicine; Beverly Hills Cop II), & TV (Hollywood Squares; Cyberchase; Saturday Night Live; Up All Night), born February 28, 1955. (Gilbert Gottfried 1991 Photo: Alan Light)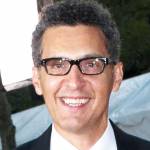 John Turturro is 63
Emmy Award-winning Italian-American actor of movies (Quiz Show; Barton Fink; Miller's Crossing; O Brother, Where Art Thou?; The Color of Money; Secret Window; Transformers films) & TV (The Night Of), born February 28, 1957. (John Turturro 2009 © Rubenstein Photo: Martyna Borkowski)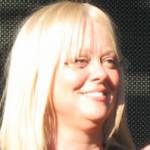 Cindy Wilson is 63 (nee Cynthia Leigh Wilson)
American musician, songwriter and singer for alt-rock new-wave band the B-52s (Private Idaho; Love Shack; Roam; Dance This Mess Around; Rock Lobster; Planet Claire; Give Me Back My Man; [Meet] The Flintstones), born February 28, 1957. (Cindy Wilson 2007 Photo: Theu64510 at English Wikipedia)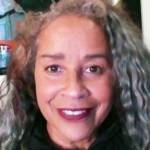 Rae Dawn Chong is 59
Canadian actress of movies (The Color Purple; Commando; Quest For Fire; Beat Street; American Flyers; Soul Man; Time Runner; Fear City; The Squeeze) and TV (Mysterious Ways; St. Elsewhere; Melrose Place), born February 28, 1962. (Rae Dawn Chong 2013 The Making of the Celebrant / Eastern Video Productions)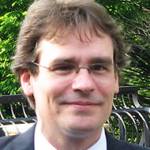 Robert Sean Leonard is 51
American actor of TV (Dr. James Wilson on House; Falling Skies; Law & Order: Special Victims Unit; The Hot Zone) and movies (Dead Poets Society; Swing Kids; Standoff; Tape; Killer: A Journal of Murder; Ground Control; The I Inside; Safe Passage; Married to It), born February 28, 1969. (Robert Sean Leonard 2007 Photo: Arnold Gatilao)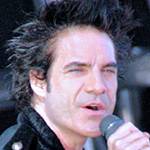 Patrick Monahan is 51
American rock musician, songwriter, and lead singer of Train (Hey, Soul Sister; Drops of Jupiter [Tell Me]; Drive By; Meet Virginia; 50 Ways to Say Goodbye; Play That Song; Angel in Blue Jeans; Marry Me; If It's Love; Bruises; I Am; She's on Fire; Something More), born February 28, 1969. (Patrick Monahan 2011 Photo: Eva Rinaldi)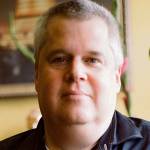 Daniel Handler is 50 (aka Lemony Snicket)
American musician (accordion), playwright, & novelist (The Basic Eight; Watch Your Mouth; We Are Pirates), author of A Series of Unfortunate Events / Lemony Snicket books (The Bad Beginning; The Reptile Room), born February 28, 1970. (Daniel Handler Photo: Meredith Heuer; Used by Permission)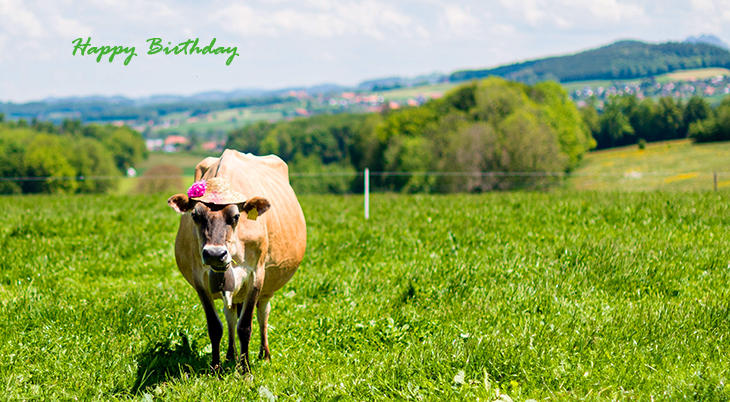 (Hat-Wearing Cow Photo: S B Vonlanthen via Unsplash)
Happy Birthday to everyone celebrating their birthday on February 28th!
And remembering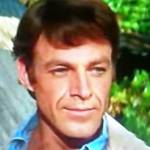 Don Francks (nee Donald Harvey Francks; "Iron Buffalo")
Canadian musician, composer, singer, and actor of TV & movies (R.C.M.P.; MisteRogers; La Femme Nikita; McCabe & Mrs. Miller; Hemlock Grove; Riel; My Bloody Valentine), voice over actor (The Care Bears Family; This Land) (born Feb. 28, 1932 – died Apr. 3, 2016; age 84). Don Francks died of lung cancer. (Don Francks 1968 Finian's Rainbow)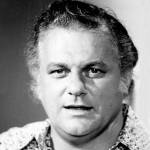 Charles Durning 

Decorated WWII American vet & character actor of stage, TV (Evening Shade; Rescue Me; The Cop and the Kid), & movies (The Sting; The Choirboys; Dog Day Afternoon; Starting Over; Dick Tracy; Mass Appeal; O Brother, Where Art Thou?), (born Feb. 28, 1923 – died Dec. 24, 2012; age 89). Charles Durning died of natural clauses. (Charles Durning 1975 Hawaii Five-O Photo: CBS TV)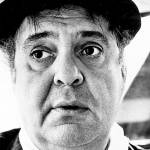 Zero Mostel (nee Samuel Joel Mostel)
Blacklisted Tony Award-winning American comedic singer & actor of stage, movies (A Funny Thing Happened on the Way to the Forum; Fiddler on the Roof; The Producers; Panic in the Streets; Du Barry Was a Lady; The Angel Levine) & TV (The Electric Company) (born Feb. 28, 1915 – died Sept. 8, 1977; age 62). Zero Mostel died of an aortic aneurysm. (Zero Mostel c 1960 Photo)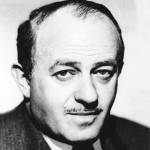 Ben Hecht
American Jewish and civil rights activist, WWI journalist (Chicago Daily News), novelist, and Academy Award-winning screenwriter (Underworld; The Front Page; Scarface; Spellbound; Notorious; Design for Living) (born Feb. 28, 1894 – died Apr. 18, 1964; age 70). Cause of death for Ben Hecht was a heart attack. (Ben Hecht 1949 Photo: Publicity Still)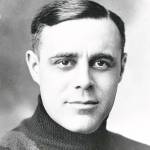 Joe Malone (nee Maurice Joseph Malone; "Phantom Joe")
Hockey Hall of Fame Canadian NHA (Quebec Bulldogs), Ontario Professional Hockey League (Waterloo Colts), & NHL hockey player (Montreal Canadiens, Hamilton Tigers) who set the NHL record of 7 goals in a single game on January 31, 1920 (born Feb. 28, 1890 – died May 15, 1969; age 79). Joe Malone died of a heart attack. (Joe Malone Photo: Hamilton Tigers 1920)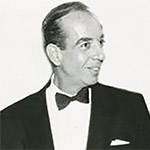 Vincente Minnelli (nee Lester Anthony Minnelli)

Academy Award-winning American director (Meet Me In St. Louis; The Band Wagon; An American in Paris; Gigi; Brigadoon; Father of the Bride; Designing Woman; The Courtship of Eddie's Father; Madame Bovary; Lust for Life) (born Feb. 28, 1903 – died July 25, 1986; age 83). Vincente Minnelli died of emphysema and pneumonia. (Vincente Minnelli 1956 Photo)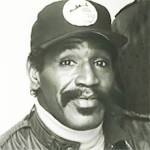 Bubba Smith (nee Charles Aaron Smith)
American NFL pro football player (Baltimore Colts, Oakland Raiders, Houston Oilers), 1968 NFL champion, and actor of TV (Blue Thunder; Open All Night) & movies (The Naked Truth; Police Academy movies) (born Feb. 28, 1945 – died Aug. 3, 2011; age 66). Bubba Smith died of heart disease and acute drug intoxication. (Bubba Smith 1985 Blue Thunder Photo: ABC)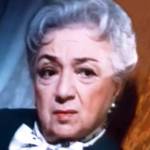 Molly Picon (nee Mollie Picon)
American Yiddish character actress of stage, TV (Sarah Briskin on Somerset; Car 54, Where Are You?; The Facts of Life), and movies (Come Blow Your Horn; Fiddler on the Roof; For Pete's Sake; That's Life; The Cannonball Run; The Cannonball Run II) (born Feb. 28, 1898 – died Apr. 5, 1992; age 94). Molly Picon died of Alzheimer's disease. (Molly Picon 1975 Murder on Flight 502)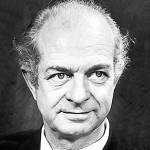 Linus Pauling
American biochemist, winner of the 1954 Nobel Prize in Chemistry, 1962 Nobel Peace Prize peace activist, co-founder of quantum chemistry and molecular biology fields of science, inventor of the Pauling Electronegativity Scale (born Feb. 28, 1901 – died Aug. 19, 1994; age 93). Linus Pauling died of prostate cancer. (Linus Pauling 1962 Photo: Nobel Foundation)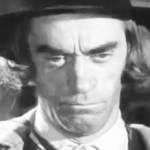 Jim Boles (nee James Boles)
American character actor of TV (One Man's Family; Little House on the Prairie) and movies (The Ghost and Mr. Chicken; The Man With My Face; A Big Hand for the Little Lady; The Love God?; Once is Not Enough; The Trouble With Angels; Nightmare Honeymoon) (born Feb. 28, 1914 – died May 26, 1977; age 63). Jim Boles died of cardiac arrest. (Jim Boles 1965 Daniel Boone Screenshot)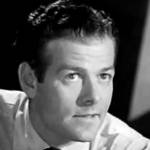 Don McGuire
American screenwriter, producer & director of TV (Hennesey) and movies (Tootsie; Walking My Baby Back Home; Bad Day at Black Rock; The Delicate Delinquent; Artists and Models), and film actor (Congo Bill; Sideshow; The Fuller Brush Man) (born Feb. 28, 1919 – died Apr. 13, 1999; age 80). Cause of death for Don McGuire is unknown. (Don McGuire 1951 Three Guys Named Mike)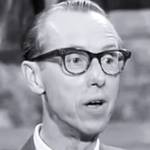 Olan Soule
American character actor of movies, and TV (Have Gun – Will Travel; Captain Midnight; Bonanza; Dragnet 1967; The Real McCoys; Perry Mason; Rawhide; My Three Sons; 77 Sunset Strip; The Andy Griffith Show; Gunsmoke; Stagecoast West; The F.B.I.; The Big Valley) (born Feb. 28, 1909 – died Feb. 1, 1994; age 84). Olan Soule died of lung cancer. (Olan Soule 1963 Petticoat Junction)
*Images are public domain or Creative Commons licensed & sourced via Wikimedia Commons, Youtube, or Flickr, unless otherwise noted*