November 3rd Birthdays
If you were born on November 3rd, you share a birthday with these famous people: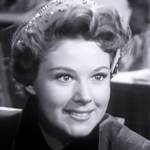 Claudia Barrett is 90 (nee Imagene Williams)
American actress of TV (Death Valley Days; The Roy Rogers Show; The Cisco Kid; The Abbott and Costello Show; Mr & Mrs. North; The Lone Ranger; The Loretta Young Show) and movies (The Old Frontier; Robot Monster; Chain of Evidence; Taggart), born November 3, 1929. (Claudia Barrett 1955 A Life at Stake)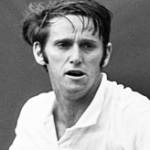 Roy Emerson is 83

International Tennis Hall of Fame Australian World #1 ranked tennis player (1964, 1965 & 1967), winner of 12 Grand Slam singles & 16 Grand Slam doubles (1959-1971), and octogenarian born November 3, 1936. (Roy Emerson 1969 Photo: Eric Koch / Dutch National Archives)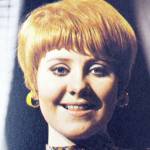 Lulu is 71 (nee Marie McDonald McLaughlin Lawrie)
Septuagenarian Scottish songwriter, singer (To Sir With Love; Shout), & actress of movies (To Sir, With Love; The Man with the Golden Gun), and TV (It's Lulu; The Growing Pains of Adrian Mole; Strictly Come Dancing; Top of the Pops) born November 3, 1948. (Lulu 1970 Photo: Crackerjack Annual | tiffany terry)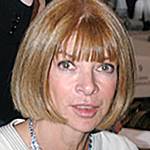 Anna Wintour is 70 ("Nuclear Wintour")
English-American fashion journalist (House & Garden; Harper's Bazaar; House & Garden), artistic director (Conde Nast), editor-in-chief (Vogue), inspiration for the movie The Devil Wears Prada, and senior born November 3, 1949. (Anna Wintour 2009 Photo: Ed Kavishe / Fashion Wire Press)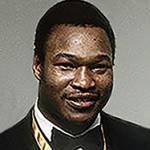 Larry Holmes is 70 ("The Easton Assassin")
International & World Boxing Hall of Fame American professional boxer, WBC heavyweight champion (1978-1983), winner of 70 matches, defeating Muhammad Ali (1980), Trevor Berbick & Leon Spinks (1981), born November 3, 1949. (Larry Holmes 1979 Photo: TSGT W.D. Boradman)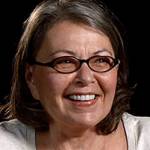 Roseanne Barr is 67 (aka Roseanne Arnold)
Emmy Award-winning American stand-up comedienne, TV host, producer & actress (Roseanne; The Roseanne Show; Jennifer Smith), movie actress (She-Devil), author (Roseanne: My Life as a Woman), and senior born November 3, 1952. (Roseanne Barr 2010 I Am Comic Photo: Stand-Up Sucks, LLC)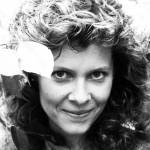 Kate Capshaw is 66 (nee Kathleen Sue Nail)
American actress of TV (Jinx Avery Mallory on The Edge of Night) and movies (Indiana Jones and the Temple of Doom; Dreamscape; Best Defense; SpaceCamp; Black Rain; Love at Large; A Little Sex; Love Affair; How to Make an American Quilt), born November 3, 1953. (Kate Capshaw 1984 Photo: Towpilot)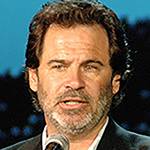 Dennis Miller is 66
American screenwriter, comedian, sports commentator, host, & actor of radio (The Dennis Miller Show), TV (Saturday Night Live; The Dennis Miller Show; Dennis Miller Live; Monday Night Football) and movies (The Net; Murder at 1600), born November 3, 1953. (Dennis Miller 2005 Photo: Billy Bob Bain)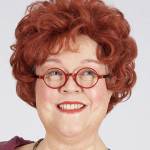 Kathy Kinney is 65
American comedienne & character actress of stage, TV (Mimi Bobeck on The Drew Carey Show; The Secret Life of the American Teenager; Newhart; My Name is Earl), movies (Stanley & Iris), and founder of the children's website Mrs. P.com, born November 3, 1954. (Kathy Kinney Photo: Mrs P Press Website)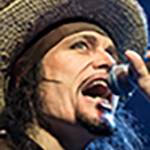 Adam Ant is 65 (nee Stuart Leslie Goddard)
English singer solo & with Adam and the Ants (Goody Two Shoes; Room at the Top; Stand and Deliver), actor of stage, TV, and movies (Sunset Heat; Spellcaster; Nomads; Slam Dance; World Gone Wild; Cold Steel; Trust Me; Love Bites), born November 3, 1954. (Adam Ant 2017 Photo: Aaron Rubin)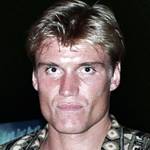 Dolph Lundgren is 59 (nee Hans Lundgren)
Swedish 55+ chemical engineering M.A., producer, director, martial artist & actor of TV (Arrow; SAF3) and movies (Rocky IV; Masters of the Universe; Red Scorpion; Universal Soldier; The Punisher; The Expendables films; A View to a Kill), born November 3, 1959. (Dolph Lundgren 1990 Photo: Alan Light)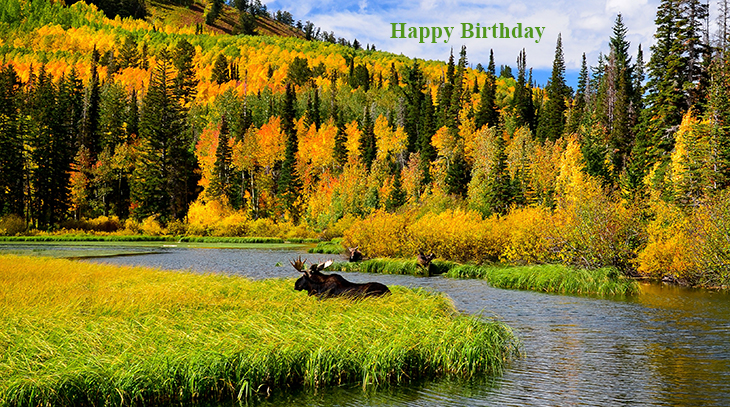 (Moose Photo: Scott Osborn via Unsplash)
Happy Birthday to everyone celebrating their birthday on November 3rd!
And remembering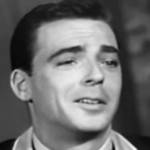 Ken Berry (nee Kenneth Ronald Berry)
American singer and actor of TV (Vinton Harper on Mama's Family; Sam Jones on Mayberry R.F.D & The Andy Griffith Show.; F Troop; Dr. Kildare; The Ken Berry 'Wow' Show; Fantasy Island) and movies (Herbie Rides Again), (born Nov. 3, 1933. – died Dec. 1, 2018; age 85). Cause of death for Ken Berry is unknown. (Ken Berry 1961 The Ann Sothern Show)
Charles Bronson (nee Charles Dennis Buchinsky)
American actor of movies (The Dirty Dozen; Death Wish films; Mr. Majestyk; Machine-Gun Kelly; The Magnificent Seven; The Great Escape; Kid Galahad) and TV (Man with a Camera; Empire; The Travels of Jaimie McPheeters) (born Nov. 3, 1921 – died Aug. 30, 2003; age 81). Charles Bronson had several illnesses when he died. (Charles Bronson 1958 Man With a Camera)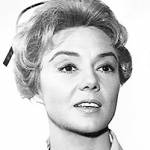 Peggy McCay (nee Margaret Ann McKay)
Emmy Award-winning American actress of TV (Caroline Brady on Days of Our Lives; Vanessa Dale on Love of Life; Lou Grant; The Young Marrieds; General Hospital; Gibbsville; The F.B.I.; How the West Was Won; Barnaby Jones) and movies (Murphy's Romance) (born Nov. 3, 1927 – died Oct. 7, 2018; age 90). Peggy McCay died of natural causes. (Peggy McCay 1964 Ben Casey Photo)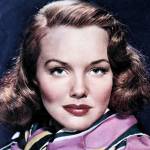 Wanda Hendrix (nee Dixie Wanda Hendrix)
American film actress (Sierra; Miss Tatlock's Millions; Prince of Foxes; The Admiral Was a Lady; Sea of Lost Ships; Saddle Tramp; The Last Posse; Stage to Thunder Rock; Montana Territory; Captain Carey, U.S.A.; My Own True Love; The Black Dakotas) (born Nov. 3, 1928 – died  Feb. 1, 1981; age 52). Wanda Henrix died of pleural pneumonia. (Wanda Hendrix 1949 Photo: Fraker)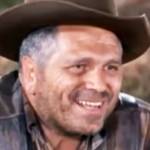 Bert Freed

American character actor of stage, TV (Shane; Johnny Staccato; Perry Mason; The Big Valley; The Virginian) and movies (Detective Story; The Desperate Hours; Paths of Glory; The Goddess; Hang 'Em High; Billy Jack; Norma Rae; Evel Knievel; Madigan) born Nov. 3, 1919 – died Aug. 2, 1994; age 74). Bert Freed died of a heart attack. (Bert Freed 1960 Bonanza)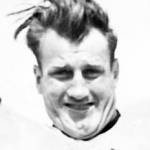 Bronko Nagurski (nee Bronislau Nagurski)
World Heavyweight Champion Canadian-American professional wrestler, College Football Hall of Fame (University of Minnesota) and Pro Football Hall of Fame NFL running back football player (Chicago Bears) (born Nov. 3, 1908 – died Jan. 7, 1990; age 81). Cause of death for Bronko Nagurski is unknown. (Bronko Nagurski 1936 Photo: International News Photo Service)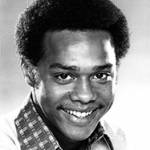 Mike Evans (nee Michael Jonas Evans)
American screenwriter& actor of TV (Lionel Jefferson on The Jeffersons, All in the Family, & Good Times; The Practice; Rich Man, Poor Man) and movies (Now You  See Him, Now You Don't; The House on Skull Mountain), Good Times co-creator, real estate agent and investor (born Nov. 3, 1949 – died Dec. 14, 2006; age 57). Mike Evans died of throat cancer. (Mike Evans 1975 Photo: CBS)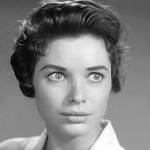 Aneta Corsaut
American writer, actress of TV (Helen Crump on The Andy Griffith Show; Blanche Dailey on Days of Our Lives; The Gertrude Berg Show; House Calls; Matlock; Emergency!; Marcus Welby, M.D.; Gunsmoke; Zane Grey Theater; Bonanza), movies (The Blob) (born Nov. 3, 1933 – died Nov. 6, 1995; age 62). Aneta Corsaut died of cancer. (Aneta Corsaut 1959 Black Saddle)
*Images are public domain or Creative Commons licensed & sourced via Wikimedia Commons, Vimeo, YouTube, or Flickr, unless otherwise noted*