November 3rd Birthdays
If you were born on November 3rd, you share a celebrity birthday with these famous people: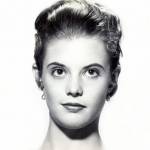 Lois Smith is 92 (nee Lois Arlene Humbert)
American Theatre Hall of Fame actress of stage, TV (Eleanor Conrad on The Doctors; Zoe Cannelli on Somerset; One Life to Live; Love of Life; The Edge of Night; True Blood), & films (Five Easy Pieces; East of Eden; Hollywoodland; Lady Bird), born November 3, 1930. (Lois Smith 1955 Photo: Warner Bros.)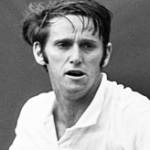 Roy Emerson is 86

International Tennis Hall of Fame Australian World #1 ranked men's tennis player (1964, 1965 & 1967), winner of 12 Grand Slam singles and 16 Grand Slam doubles (1959-1971), born November 3, 1936. (Roy Emerson 1969 Photo: Eric Koch / Dutch National Archives)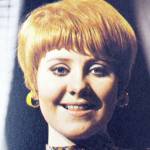 Lulu is 74 (nee Marie McDonald McLaughlin Lawrie)
Scottish songwriter, singer (To Sir With Love; Shout; Boom Bang a Bang), actress of movies (To Sir, With Love; The Man with the Golden Gun) & TV (It's Lulu; The Growing Pains of Adrian Mole), born November 3, 1948. Ex of Maurice Gibb, John Frieda. (Lulu 1970: Crackerjack Annual | tiffany terry)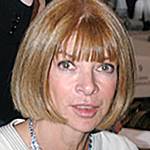 Anna Wintour is 73 ("Nuclear Wintour")
English-American fashion journalist (House & Garden; Harper's Bazaar; House & Garden), artistic director (Conde Nast), editor-in-chief (Vogue), and inspiration for the movie The Devil Wears Prada, born November 3, 1949. (Anna Wintour 2009 Photo: Ed Kavishe / Fashion Wire Press)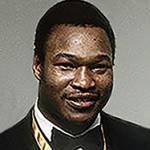 Larry Holmes is 73 ("The Easton Assassin")
International & World Boxing Hall of Fame American professional boxer, WBC heavyweight champion (1978-1983), winner of 70 matches, defeating Muhammad Ali (1980), Trevor Berbick & Leon Spinks (1981), born November 3, 1949. (Larry Holmes 1979 Photo: TSGT W.D. Boradman)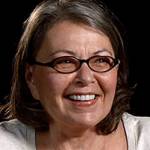 Roseanne Barr is 70 (aka Roseanne Arnold; ex of Tom Arnold)
Emmy Award-winning American stand-up comedienne, television host, producer & actress (Roseanne; The Roseanne Show; Jennifer Smith), movie actress (She-Devil), author (Roseanne: My Life as a Woman), born November 3, 1952. (Roseanne Barr 2010 I Am Comic Photo: Stand-Up Sucks, LLC)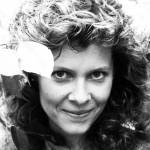 Kate Capshaw is 69 (nee Kathleen Sue Nail; married Steven Spielberg)
American actress of TV (Jinx Avery Mallory on The Edge of Night) and movies (Indiana Jones and the Temple of Doom; Dreamscape; Best Defense; SpaceCamp; Black Rain; Love at Large; A Little Sex; Love Affair; How to Make an American Quilt), born November 3, 1953. (Kate Capshaw 1984 Photo: Towpilot)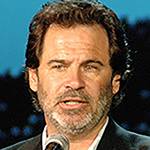 Dennis Miller is 69
American screenwriter, comedian, sports commentator, host, & actor of radio (The Dennis Miller Show), TV (Saturday Night Live; The Dennis Miller Show; Dennis Miller Live; Monday Night Football) and movies (The Net; Murder at 1600), born November 3, 1953. (Dennis Miller 2005 Photo: Billy Bob Bain)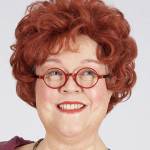 Kathy Kinney is 68
American comedienne & character actress of stage, TV (Mimi Bobeck on The Drew Carey Show; The Secret Life of the American Teenager; Newhart; My Name is Earl), movies (Stanley & Iris), and founder of the children's website Mrs. P.com, born November 3, 1954. (Kathy Kinney Photo: Mrs P Press Website)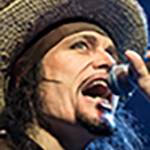 Adam Ant is 68 (nee Stuart Leslie Goddard)
English singer solo & with Adam and the Ants (Goody Two Shoes; Room at the Top; Stand and Deliver), actor of TV & films (Sunset Heat; Spellcaster; Nomads; Slam Dance; World Gone Wild; Cold Steel; Love Bites), born November 3, 1954. Ex-partner of Amanda Donohoe. (Adam Ant 2017: Aaron Rubin)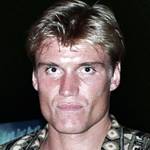 Dolph Lundgren is 63 (nee Hans Lundgren; ex partner of Grace Jones)
Swedish chemical engineering M.A., producer, director, martial artist & actor of TV (Arrow; SAF3) and movies (Rocky IV; Masters of the Universe; Red Scorpion; Universal Soldier; The Punisher; The Expendables films; A View to a Kill; Creed II), born November 3, 1959. (Dolph Lundgren 1990 Photo: Alan Light)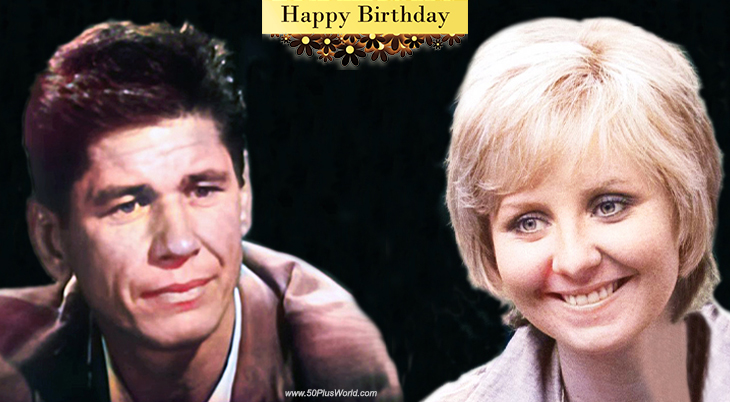 (Charles Bronson 1958 Man With A Camera [colorized] | Lulu 1977 [colorized])
Happy Birthday to everyone celebrating their birthday on November 3rd!
Remember These November 3rd Famous Birthdays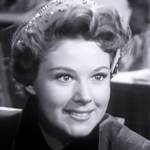 Claudia Barrett (nee Imagene Williams)
American artist, actress of TV (Death Valley Days; The Roy Rogers Show; The Cisco Kid; The Abbott and Costello Show; Mr & Mrs. North; The Lone Ranger; The Loretta Young Show) & films (The Old Frontier; Robot Monster; Chain of Evidence; Taggart; Rustlers on Horseback; Desperadoes' Outpost) (born Nov. 3, 1929 – died Apr. 30, 2021; age 91). (Claudia Barrett 1955 A Life at Stake)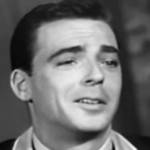 Ken Berry (nee Kenneth Ronald Berry; ex of Jackie Joseph)
American singer and actor of TV (Vinton Harper on Mama's Family; Sam Jones on Mayberry R.F.D & The Andy Griffith Show.; Capt. Parmenter on F Troop; Dr. Kildare; The Ken Berry 'Wow' Show; Fantasy Island) and movies (Herbie Rides Again; The Cat From Outer Space) (born Nov. 3, 1933 – died Dec. 1, 2018; age 85). Ken Berry died of heart problems. (Ken Berry 1961 The Ann Sothern Show)
Charles Bronson (nee Charles Dennis Buchinsky; married Jill Ireland)
American actor of movies (The Dirty Dozen; Death Wish films; Mr. Majestyk; Machine-Gun Kelly; The Magnificent Seven; The Great Escape; Kid Galahad; Pat and Mike; Machine-Gun Kelly; Hard Times; From Noon Till Three; The Indian Runner) & TV (Empire; The Travels of Jaimie McPheeters) (born Nov. 3, 1921 – died Aug. 30, 2003; age 81). (Charles Bronson 1958 Man With a Camera)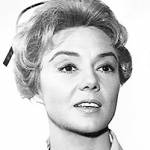 Peggy McCay (nee Margaret Ann McKay)
Emmy Award-winning American actress of TV (Caroline Brady on Days of Our Lives; Vanessa Dale on Love of Life; Lou Grant; The Young Marrieds; General Hospital; Gibbsville; The F.B.I.; How the West Was Won; Barnaby Jones) and movies (Murphy's Romance) (born Nov. 3, 1927 – died Oct. 7, 2018; age 90). Peggy McCay died of natural causes. (Peggy McCay 1964 Ben Casey Photo)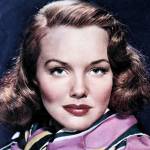 Wanda Hendrix (nee Dixie Wanda Hendrix; ex of Audie Murphy)
American film actress (Sierra; Miss Tatlock's Millions; Prince of Foxes; The Admiral Was a Lady; Sea of Lost Ships; Saddle Tramp; The Last Posse; Stage to Thunder Rock; Montana Territory; Captain Carey, U.S.A.; My Own True Love; The Black Dakotas) (born Nov. 3, 1928 – died  Feb. 1, 1981; age 52). Wanda Henrix died of pleural pneumonia. (Wanda Hendrix 1949 Photo: Fraker)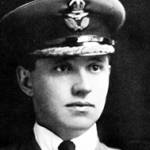 William George Barker (aka "Will" or "Billy" Barker)
Canadian WWI RAF Lieutenant Colonel & ace pilot, most decorated war hero in the history of Canada & the British Empire (Distinguished Service Order / DSO; Military Cross / MC; French Croix De Guerre; Victoria Cross / VC), & flight instructor (born Nov. 3, 1894 – died Mar. 12, 1930; age 35). William George Barker died in a test flight crash. (William George Barker c. 1919)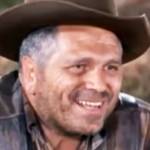 Bert Freed

American character actor of stage, TV (Shane; Johnny Staccato; Perry Mason; The Big Valley; The Virginian; The Streets of San Francisco) and movies (Detective Story; The Desperate Hours; Paths of Glory; The Goddess; Hang 'Em High; Billy Jack; Norma Rae; Evel Knievel; Madigan) born Nov. 3, 1919 – died Aug. 2, 1994; age 74). Bert Freed died of a heart attack. (Bert Freed 1960 Bonanza)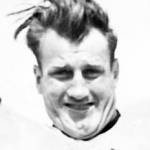 Bronko Nagurski (nee Bronislau Nagurski)
World Heavyweight Champion Canadian-American professional wrestler, College Football Hall of Fame (University of Minnesota) and Pro Football Hall of Fame NFL running back football player (Chicago Bears) (born Nov. 3, 1908 – died Jan. 7, 1990; age 81). Cause of death for Bronko Nagurski is unknown. (Bronko Nagurski 1936 Photo: International News Photo Service)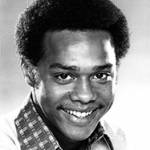 Mike Evans (nee Michael Jonas Evans)
American screenwriter& actor of TV (Lionel Jefferson on The Jeffersons, All in the Family, & Good Times; The Practice; Rich Man, Poor Man) and movies (Now You  See Him, Now You Don't; The House on Skull Mountain), Good Times co-creator, real estate agent and investor (born Nov. 3, 1949 – died Dec. 14, 2006; age 57). Mike Evans died of throat cancer. (Mike Evans 1975 Photo: CBS)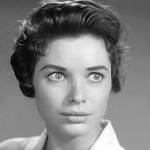 Aneta Corsaut
American writer, actress of TV (Helen Crump on The Andy Griffith Show; Blanche Dailey on Days of Our Lives; The Gertrude Berg Show; House Calls; Matlock; Emergency!; Marcus Welby, M.D.; Gunsmoke; Zane Grey Theater; Bonanza), movies (The Blob) (born Nov. 3, 1933 – died Nov. 6, 1995; age 62). Aneta Corsaut died of cancer. (Aneta Corsaut 1959 Black Saddle)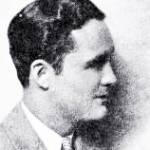 Jack Egan (nee Edward J. Egan)
American actor of silent films (The Newlywed's Success; The Newlyweds in Society; Harold Teen; Broadway Scandals; The Broadway Hoofer; It Can Be Done; Love 'Em and Leave 'Em; The Potters; Cabaret; The Big Noise) and classic movie extra (The Gilded Lily; The Toast of New York; Citizen Kane) (born Nov. 3, 1904 – died Nov. 6, 1982; age 78). (Jack Egan 1928: The Film Daily Yearbook)
*Images are public domain or Creative Commons licensed & sourced via Wikimedia Commons, Vimeo, YouTube, or Flickr, unless otherwise noted*