November 30th Birthdays
If you were born on November 30th, you share a birthday with these famous people: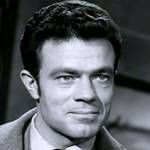 Jack Ging is 87
American actor of TV (The Eleventh Hour; Riptide; Mannix; Tales of Wells Fargo; The F.B.I.; The A-Team; Perry Mason; Bat Masterson; Barnaby Jones) and movies (Mosby's Marauders; Sniper's Ridge; Play Misty For Me; High Plains Drifter; Where the Red Fern Grows), born November 30, 1931. (Jack Ging 1960 Black Saddle)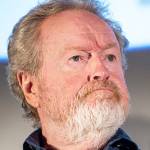 Sir Ridley Scott is 81
Emmy Award-winning octogenarian English producer & director of TV (The Good Wife; Numb3rs; The Pillars of the Earth) and movies (Black Hawk Down; Alien; Thelma & Louise; Black Rain; Gladiator; Blade Runner; The Martian), born November 30, 1937. (Ridley Scott 2015 Photo: Bill Ingalls / NASA)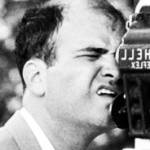 Terrence Malick is 75

American movie producer (Amazing Grace; Awaken; The Beautiful Country), director & screenwriter (Badlands; Days of Heaven; The Thin Red Line; The New World; To the Wonder; Knight of Cups), and septuagenarian born November 30, 1943. (Terrence Malick Photo: Hadean-mind)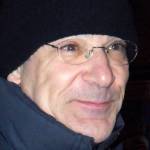 Mandy Patinkin is 66 (nee Mandel Bruce Patinkin)
Emmy and Tony Award-winning American senior, singer & actor of stage, TV (Saul Berenson on Homeland; Dr. Jeffrey Geiger on Chicago Hope; Criminal Minds; Dead Like Me) and movies (The Princess Bride; Yentl; Alien Nation; Ragtime), born November 30, 1952. (Mandy Patinkin 2012 Photo: Barian)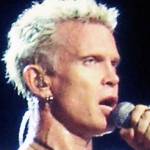 Billy Idol is 63 (nee William Michael Albert Broad)
British-American 60+ punk rock songwriter & singer (Dancing With Myself; White Wedding; Eyes Without a Face; To Be a Lover; Rebel Yell; Mony Mony; Sweet Sixteen; Flesh For Fantasy), and actor of TV and movies (The Wedding Singer), born November 30, 1955. (Billy Idol 2005 Photo: Mandy Coombes)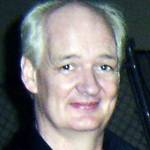 Colin Mochrie is 61
Sixty-plus Scottish-Canadian stand-up comedian, improv, character and voice over actor of stage (Second City), commercials, movies, and TV (Whose Line is It Anyway?; Blackfly; She's the Mayor; The Drew Carey Show), born November 30, 1957. (Colin Mochrie 2006 Photo: Jordan Kalilich)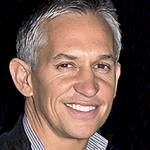 Gary Lineker is 58
English 55+ Football Hall of Fame British professional soccer player, 1986 FIFA World Cup All-Star Team, 1990 FIFA Fair Play Award-winner, TV football commentator & host (Match of the Day; They Think It's All Over; The Premier League Show), born November 30, 1960. (Gary Lineker 2010 Photo: Liton Ali)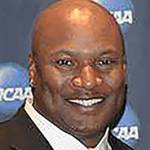 Bo Jackson is 56 (nee Vincent Edward Jackson)
College Football Hall of Fame 55+ American pro football player, 1985 Heisman Trophy winner, UPI & Sporting News Player of the Year, NFL running back (Los Angeles Raiders), and MLB player (Kansas City Royals), born November 30, 1962. (Bo Jackson 2011 Photo: Chris Putman, HQAMC / US Army)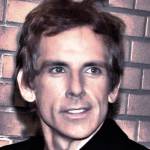 Ben Stiller is 53 (nee Benjamin Edward Meara Stiller)
Emmy Award-winning 50+ American comedian, director, producer, screenwriter, & actor of TV and movies (There's Something About Mary; Meet the Parents; Along Came Polly; Night at the Museum; Meet the Fockers; Zoolander), born November 30, 1965. (Ben Stiller 2010 Photo: Gordon Correll)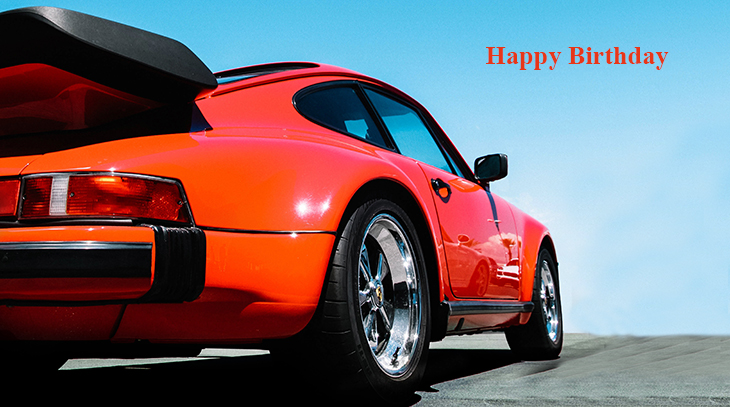 (Photo: John Schnobrich via Unsplash)
Happy Birthday to everyone celebrating their birthday on November 30th!
And remembering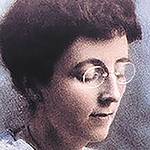 L. M. Montgomery (nee Lucy Maud Montgomery)
Canadian author of the Anne of Green Gables novels (Anne of Avonlea; Rilla of Ingleside) and other fiction (Emily of New Moon; Pat of Silver Bush; The Story Girl; Jane of Lantern Hill; Anne's House of Dreams; Rainbow Valley) (born Nov. 30, 1874 - died Apr. 24, 1942; age 67). Lucy Maud Montgomery died of a coronary thrombosis. (L. M. Montgomery Photo: KindredSpirit Michael)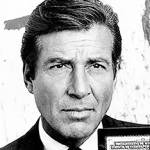 Efrem Zimbalist Jr.
American actor of stage, TV (The F.B.I.; 77 Sunset Strip; Concerning Miss Marlowe; Maverick; Remington Steele; Hotel; Zorro; Scruples; Who is the Black Dahlia) & movies (By Love Possessed; The Chapman Report; Wait Until Dark) (born Nov. 30, 1918 - died May 2, 2014; age 95). Efrem Zimbalist Jr. died of natural causes. (Efrem Zimbalist Jr. 1969 The F.B.I. Photo: ABC TV)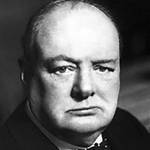 Winston Churchill (aka Sir Winston Leonard Spencer-Churchill)

British Prime Minister (1940-1945 & 1951-1955) during WWII "We shall never surrender", non-fiction author awarded the 1953 Nobel Prize for Literature (The Second World War series; The World Crisis series; Blood, Sweat and Tears) (born Nov. 30, 1874 - died Jan. 24, 1965; age 90). Winston Churchill died after a stroke. (Sir Winston Churchill 1941 Photo: J. Russell & Sons)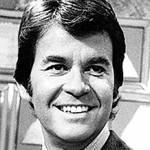 Dick Clark (nee Richard Wagstaff Clark)

American Emmy Award-winning radio & TV producer (American Dreams), actor & host TV and movies (American Bandstand; The Dick Clark Show; The $10,000 Pyramid; New Year's Rockin' Eve; Dick Clark's Rock, Roll & Remember; Because They're Young) (born Nov. 30, 1929 - died Apr. 18, 2012; age 82). Dick Clark died of a heart attack. (Dick Clark 1974 Photo: ABC TV)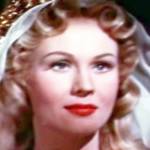 Virginia Mayo (nee Virginia Clara Jones)
American dancer-actress of TV (Santa Barbara) & movies (Fort Dobbs; The Proud Ones; Fort Utah; The Tall Stranger; The Silver Chalice; The West Point Story; The Best Years of Our Lives; A Song is Born) (born Nov. 30, 1920 - died Jan. 17, 2005; age 84). Virginia Mayo died of pneumonia & heart failure complications. (Virginia Mayo 1954 King Richard and the Crusaders Trailer)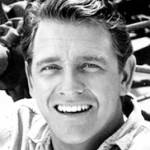 Richard Crenna 

Emmy Award-winning American director & actor of movies (First Blood & Rambo films; Wait Until Dark; The Sand Pebbles; Made in Paris; Breakheart Pass; Summer Rental) and TV (The Real McCoys; Our Miss Brooks; Slattery's People; The Rape of Richard Beck) (born Nov. 30, 1926 - died Jan. 17, 2003; age 76). Richard Crenna died of heart failure. (Richard Crenna 1961 Photo)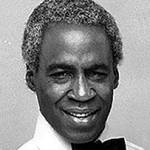 Robert Guillaume (nee Robert Peter Williams)
Grammy and Emmy Award-winning American singer-actor of TV (Benson; Soap; Sports Night; The Robert Guillaume Show) and movies (The Lion King [voice of Rafiki]; Seems Like Old Times; Wanted: Dead or Alive; Lean on Me; Spy Hard) (born Nov. 30, 1927 - died Oct. 24, 2017; age 89). Robert Guillaume died of prostate cancer. (Robert Guillaume 1977 SOAP Photo: ABC TV)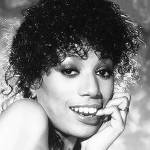 June Pointer
Grammy Award-winning American country music and R&B singer solo (Respect Yourself), and as the youngest of The Pointer Sisters (Fire; He's So Shy; Slow Hand; Jump [For My Love]; So Excited; Neutron Dance; Automatic; Black & White; Fairytale) (born Nov. 30, 1953 - died Apr. 11, 2006; age 52). June Pointer died of cancer. (June Pointer 1983 Photo: RCA Records and Tapes)
John Dickson Carr (aka Carter Dickson, Carr Dickson, & Robert Fairbairn)
American mystery novelist, author of the Henri Bencolin series (It Walks by Night; Castle Skull), Dr. Gideon Fell books (Hag's Nook; The Hollow Man), Sir Henry Merrivale mysteries (The White Priory Murders; The Plague Court Murders) (born Nov. 30, 1906 - died Feb. 28, 1977; age 70). Cause of death for John Dickson Carr was lung cancer.
*Images are public domain or Creative Commons licensed & sourced via Wikimedia Commons or Flickr, unless otherwise noted*