September 7th Birthdays
If you were born on September 7th you share a celebrity birthday with these famous people: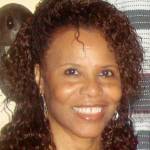 Alfa Anderson is 76
American singer with 1970's and 1980's disco-rock band Chic (Le Freak; I Want Your Love; Good Times; Soup For One; My Forbidden Lover; My Lover's Arms; Everybody Dance; Dance Dance Dance; A Warm Summer Night), born September 7, 1946. (Alfa Anderson 2010 Photo: Ronald Hartridge / uegmusic)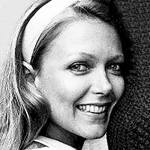 Susan Blakely is 74

American model, actress of films (The Way We Were; The Towering Inferno; Capone; The Concorde…Airport '79), made-for-TV movies & series (Rich Man, Poor Man; Will There Really Be A Morning?; Falcon Crest; Hotel), born September 7, 1948. (Susan Blakely 1976 Rich Man, Poor Man Photo: ABC TV)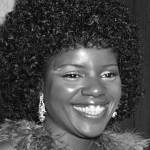 Gloria Gaynor is 73 (nee Gloria Fowles)
American R&B, disco, and dance music singer (I Will Survive; Never Can Say Goodbye; I Am What I Am; Let Me Know [I Have a Right]; Honey Bee; Reach Out, I'll Be There; Walk On By; I've Got You Under My Skin; I Am What I Am) born September 7, 1949. (Gloria Gaynor 1976 Photo: Rob Mieremet)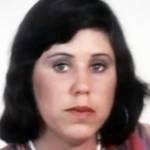 Julie Kavner is 72
Emmy Award-winning voice-over artist & comedic actress of TV (Marge Simpson on The Simpsons; Brenda Morganstern on Rhoda; The Tracey Ullman Show) and movies (Hannah and Her Sisters; Radio Days; Awakenings; Forget Paris; This is My Life), born September 7, 1950. (Julie Kavner 1975 Katherine)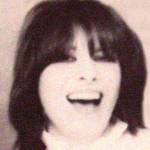 Chrissie Hynde is 71 (nee Christine Ellen Hynde)
American rock musician, songwriter, and lead singer of Rock & Roll Hall of Fame band The Pretenders (Stop Your Sobbing; Brass in Pocket; Back on the Chain Gang; 2000 Miles; Middle of the Road; Don't Get Me Wrong; I'll Stand By You), born September 7, 1951. (Chrissie Hynde 2008 Photo: Chris)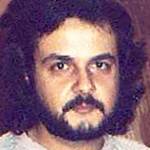 Morris Albert is 71 (nee Mauricio Alberto Kaisermann)
Brazilian singer-songwriter (She's My Girl; Sweet Loving Man; Do You Miss Me?) of the international soft rock hit single Feelings (1975), which has been used on TV & movie soundtracks (An Officer and a Gentleman; The Sure Thing), born September 7, 1951. (Morris Albert c. 1974 Photo: Poppy Amapola)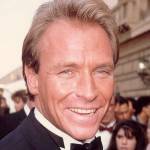 Corbin Bernsen is 68 (married Amanda Pays)

American screenwriter, producer, director & actor of TV (Arnie Becker on L.A. Law; Henry Spencer on Psych; Ryan's Hope; General Hospital; The Young and the Restless; JAG; The Cape) and movies (Major League; Shattered; Carpool Guy; Hello Again), born September 7, 1954. (Corbin Bernsen 1987: Alan Light)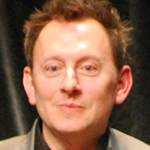 Michael Emerson is 68
Emmy Award-winning American actor of stage, TV (Henry Gale / Benjamin Linus on Lost; Harold Finch on Person of Interest; Arrow; Mozart in the Jungle; The Practice; The Name of the Rose) and movies (Saw; The Legend of Zorro), born September 7, 1954. (Michael Emerson 2010 Photo: Genevieve)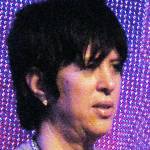 Diane Warren is 66 (nee Diane Eve Wolfberg)

Emmy & Grammy Award-winning American in the Songwriter's Hall of Fame (Solitaire; Nothing's Gonna Stop Us Now; Because You Loved Me; How Do I Live; Only Love Can Hurt Like This; I Don't Want to Miss a Thing; Music of My Heart), born September 7, 1956. (Diane Warren 2009 Photo: Joe Mabel)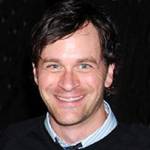 Tom Everett Scott is 52 (nee Thomas Everett Scott)
American actor of films (That Thing You Do!; Dead Man on Campus; One True Thing; Race to Witch Mountain; An American Werewolf in Paris; The Love Letter) and TV (Southland; Philly; ER; Grace Under Fire; Law & Order; 13 Reasons Why), born September 7, 1970. (Tom Everett Scott 2010 Photo: larry-411)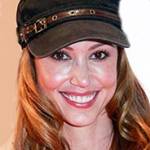 Shannon Elizabeth is 49 (nee Shannon Elizabeth Fadal)
American model, celebrity poker player, actress of TV (Cuts; That '70s Show) and films (Scary Movie; American Pie; Thir13en Ghosts; Tomcats; Jay and Silent Bob Strike Back; Johnson Family Vacation; A Novel Romance; A Green Story), born September 7, 1973. (Shannon Elizabeth 2010 Photo: Chrismilton007)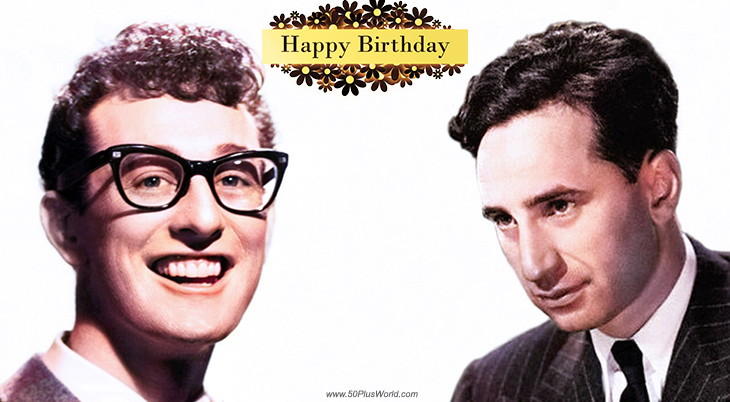 (Buddy Holly 1957: Brunswick Records | Elia Kazan 1950s)
Happy Birthday to everyone celebrating their birthday on September 7th!
Remember These September 7th Famous Birthdays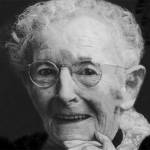 Grandma Moses (nee Anna Mary Robertson)
American folk artist who began her painting career at the age of 78, among her 1500+ paintings of New England landscapes are The Old Checkered House, 1862, July Fourth, A Country Wedding, Pull Boys, Sugaring Off (sold for $1.2M in 2006) (born Sept. 7, 1860 – died Dec. 13, 1961; age 101). Cause of death for Grandma Moses is unknown. (Grandma Moses 1961 Photo)
Elia Kazan (nee Elias Kazantzoglou)
Tony & Academy Award-winning Greek-American film director (A Tree Grows in Brooklyn; Gentleman's Agreement; A Streetcar Named Desire; Viva Zapata!; On the Waterfront; East of Eden; Splendor in the Grass; The Last Tycoon; A Face in the Crowd; Blues in the Night; Baby Doll; Panic in the Streets) (born Sept. 7, 1909 – died Sept. 28, 2003; age 94). (Elia Kazan c. 1950s)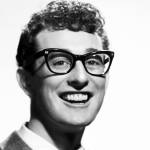 Buddy Holly (nee Charles Hardin Holley)
Songwriters & Rock and Roll Halls of Fame pioneering American musician, songwriter, & lead singer of The Crickets (That'll Be the Day; Peggy Sue; Oh, Boy!; Maybe Baby; It Doesn't Matter Anymore; Early in the Morning; Think It Over; Rave On) (born Sept. 7, 1936 – died Feb. 3, 1959; age 22). Buddy Holly died in an airplane crash. (Buddy Holly 1957: Brunswick Records)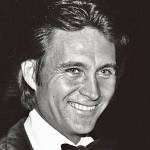 John Phillip Law 

American actor of movies (Hurry Sundown; Barbarella; The Hawaiians; Van Richthofen and Brown; The Love Machine; Open Season; The Cassandra Crossing; Von Richthofen and Brown; Danger: Diabolik) and TV (The Young and the Restless) (born Sept. 7, 1937 – died May 13, 2008; age 70). John Phillip Law died of pancreatic cancer. (John Phillip Law 1979 Photo: Alan Light)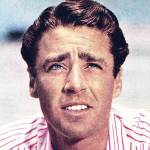 Peter Lawford (nee Peter Sydney Ernest Aylen; ex of Patricia Kennedy)
British-American actor of TV (Nick Charles on The Thin Man; The Doris Day Show; Dear Phoebe; Laugh-In) & movies (Son of Lassie; Ocean's 11; Little Women; Royal Wedding; Easter Parade; The Longest Day; Exodus; Advise & Consent) (born Sept. 7, 1923 – died Dec. 24, 1984; age 61). Peter Lawford died of cardiac arrest. (Peter Lawford 1955 Photo: Macfadden Publications)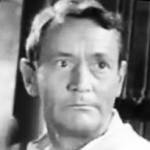 Roscoe Karns

American actor of TV (Rocky King, Detective; Capt. Shafer on Hennesey) & film (Clarence; Murder Goes to College; It Happened One Night; The Life of the Party; This Thing Called Love; Front Page Woman; Little Accident; Today We Live; Man's Favorite Sport; Woman of the Year; Footsteps in the Dark) (born Sept. 7, 1891 – died Feb. 6, 1970; age 78). (Roscoe Karns 1947 Vigilantes of Boomtown)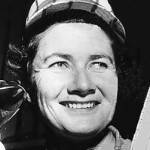 Louise Suggs (nee Mae Louise Suggs)
LPGA Tour & World Golf Hall of Fame American amateur and professional ladies golfer, LPGA Tour co-founder and women's golfing pioneer, winner of multiple championships (1947 US Women's Amateur; 1948 British Ladies Amateur; 1957 PGA) (born Sept. 7, 1923 – died Aug. 7, 2015; age 91). Louise Suggs died of natural causes. (Louise Suggs 1958 Photo: AP Wirephoto)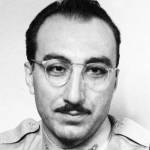 Michael DeBakey (nee Michael Ellis DeBakey)
American WII US Army doctor (helped developed MASH units), medical scientist and cardiac surgery pioneer (use of Dacron grafts; first successful angioplasty; roller pump for heart-lung machines) (born Sept. 7, 1908 – died July 11, 2008; age 99). Cause of death for Michael DeBakey is unknown. (Michael DeBakey 1945-1946 Photo: Otis Historical Archives)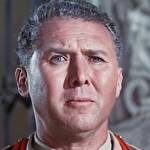 Anthony Quayle (nee John Anthony Quayle)
WWII British Army Special Ops Executive, & film actor (The Wrong Man; Anne of the Thousand Days; It Takes a Thief; The Guns of Navarone; King of the Wind; The Eagle Has Landed; Hamlet; Saraband; Oh… Rosalinda!!; No Time For Tears; The Man Who Wouldn't Talk; The Nelson Affair) (born Sept. 7, 1913 – died Oct. 20, 1989; age 76). (Anthony Quayle 1962 Lawrence of Arabia Trailer)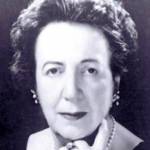 Taylor Caldwell (nee Janet Miriam Holland Taylor Caldwell)

English-American writer and novelist (Testimony of Two Men; Dynasty of Death; Dear and Glorious Physician; I, Judas; Great Lion of God; A Pillar of Iron; Captains and the Kings; This Side of Innocence; A Prologue to Love; The Romance of Atlantis) (born Sept. 7, 1900 – died Aug. 30, 1985; age 84). Taylor Caldwell died of heart failure. (Taylor Caldwell 1961 Photo: Jarden)
John Milford
American actor of movies & TV (The F.B.I.; The Virginian; Gunsmoke; The Bold Ones: The Lawyers; Cannon; The Big Valley; Mannix; The Rifleman; Bonanza; General Hospital; The Fugitive; 12 O'Clock High; Combat!; Zane Grey Theater; The Life and Legend of Wyatt Earp) (born Sept. 7, 1929 – died Aug. 14, 2000; age 70). John Milford died of skin cancer. (John Milford 1970 Dan August)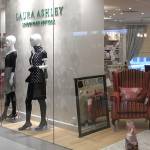 Laura Ashley (nee Laura Mountney)
Welsh businesswoman, with her husband Bernard Ashley, manufacturer & fashion designer (romantic & 19th century-influenced fabric, womenswear, home furnishings, accessories, etc.), co-founder of the Laura Ashley retail stores (born Sept. 7, 1925 – died Sept. 17, 1985; age 60). Laura Ashley died of a brain haemorrhage. (Laura Ashley Mall Storefront Photo: S12morela)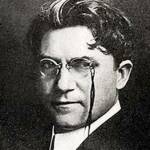 Eugene V. Brewster (nee Eugene Valentine Brewster; ex of Corliss Palmer)
American lawyer, publisher, magazine editor & journalist (Motion Picture Classic; Motion Picture Magazine / Motion Picture Story Magazine; Shadowland; Beauty), author (What's What in America; Success Secrets), landscape painter (born Sept. 7, 1869 – died Jan. 1, 1939; age 67). Eugene V. Brewster died of heart disease. (Eugene V. Brewster 1911 Photo: The Moving Picture News)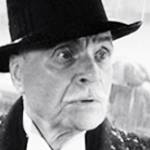 Albert Basserman
German-American film actor (Knute Rockne All American; A Dispatch From Reuters; A Woman's Face; Moon Over Burma; Rhapsody in Blue; Madame Curie; Fly-By-Night; The Shanghai Gesture; Invisible Agent; The Private Affairs of Bel Ami; The Searching Wind; Reunion in France) (born Sept. 7, 1867 – died May 15, 1952; age 84). (Albert Basserman 1940 Foreign Correspondent Trailer)
*Images are public domain or Creative Commons licensed & sourced via Wikimedia Commons, Vimeo, or Flickr, unless otherwise noted*