TV Trivia: Taxi
Q1. Which two cast members of the Emmy Award-winning classic TV sitcom Taxi are no longer with us?
Q2. Which Taxi cast member is known for having a fantastic memory in real life?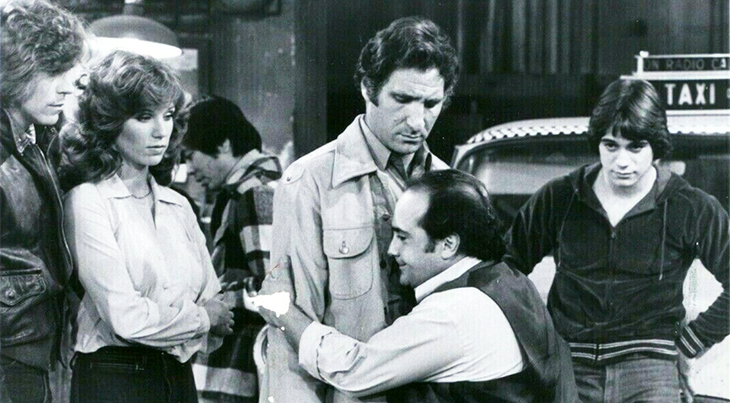 (Jeff Conaway, Marilu Henner, Judd Hirsch, Danny DeVito & Tony Danza 1979 Taxi Photo: ABC)
Taxi, which ran from 1978-1983 (first on ABC and the final year NBC), won 18 Emmy Awards including 3 for Outstanding Comedy Series and acting awards for cast members Judd Hirsch, Danny Devito, Carol Kane, and Christopher Lloyd.
The show was about a fictional New York City cab company, and often profiled the dreams and failed opportunities of the employees trying to move up in the world.
Most of the talented series regulars on Taxi had thriving careers before and after the show. Surviving cast members Danny DeVito went on to a career in movies.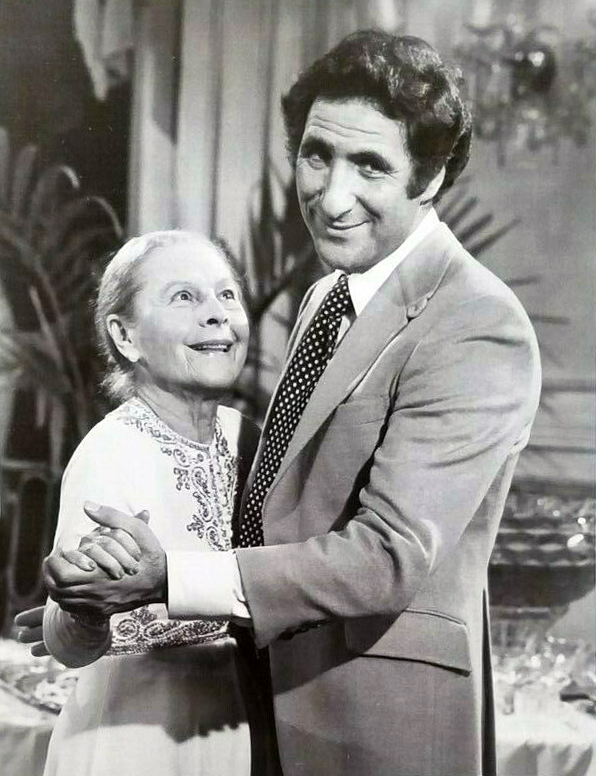 (Judd Hirsch & Ruth Gordon 1978 Taxi Photo: ABC)
Judd Hirsch has an extensive resume of television & film work.
Christopher Lloyd is well known for the Back to the Future films as well as writing & producing.
Tony Danza starred on the Who's The Boss TV series for 8 years as well as other television shows and movies, and recently on Broadway.
Taxi launched Marilu Henner's acting career; she's starred in movie and television shows, and written 9 books on diet & health.
1st season Taxi regular Randall Carver never really achieved fame, although he did act before and after Taxi on stage, television and film, on a regular basis.
A1. Eccentric stand-up comedian Andy Kaufman died of lung cancer in 1984 at age 35. Grease actor Jeff Conaway battled addictions for most of his adult life, and died in 2011 at age 60 from complications related to pneumonia and degenerative brain disease.
A2. Marilu Henner has hyperthymesia (superior autobiographical memory – she can remember small details of her life from very early childhood) and has served as a consultant on the CBS TV show Unforgettable (about a police detective with a similar condition).
Note: This article was first published in 2015. It has been updated with new & additional content.
*Images are believed to be in the public domain or Creative Commons licensed & sourced via Wikimedia Commons, Vimeo, or Flickr, unless otherwise noted*