October 1949 Moments in Time
News headlines and entertainment trivia from October 1949. 
She Wore a Yellow Ribbon Film Release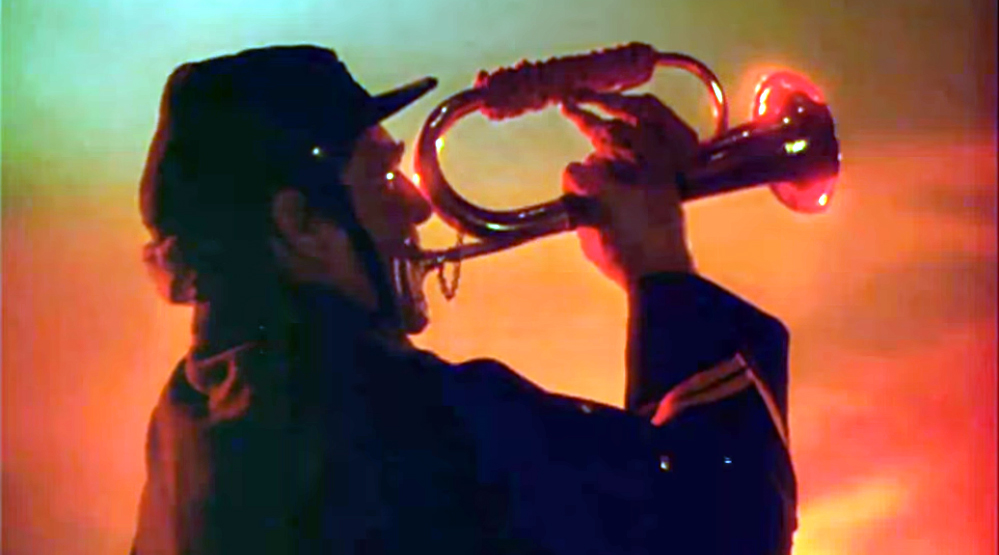 (She Wore a Yellow Ribbon 1949 Trailer)
Director John Ford's glorious technicolor Western She Wore a Yellow Ribbon starring John Wayne, Joanne Dru, John Agar, and Harry Carey Jr. was widely released across the U.S. on October 22, 1949.
Filmed in picturesque Monument Valley on the Arizona-Utah border, cinematographer Winton Hoch won the Academy Award for Best Cinematography, Color for his work on the movie. 
In She Wore a Yellow Ribbon, U.S. Cavalry Captain Nathan Brittles (John Wayne) is charged with settling an Indian reservation breakout while avoiding a war, following the Battle of the Little Big Horn where George Armstrong Custer was defeated. Simultaneously, Brittles has to put his commanding officer's wife (Mildred Natwick of Snoop Sisters) and niece (Joanne Dru, playing Olivia) on a stagecoach east. 
John Wayne's onscreen troops include officers and romantic rivals for Olivia – Flint Cohill (John Agar) and Ross Pennell (Harry Carey, Jr.). Actors Ben Johnson, Victor McLagen, George O'Brien Arthur Shields (a veteran of other John Ford movies), fill in colorful character roles. 
John Wayne was nominated for a 1949 Best Actor Oscar for his performance in Sands of Iwo Jima (1949), which may be the reason he wasn't nominated for his stirring acting in She Wore a Yellow Ribbon that same year. In any event, John Wayne lost the Academy Award to Broderick Crawford, for All the King's Men (1949).
October 1st National Day for Taiwan and the People's Republic of China
In 1949, Communist Party Chairman Mao Zedong declared October 1st as National Day for the newly formed People's Republic of China (PRC), during a celebration at the Tiananmen Square Gate.
The Chinese Civil War (the Republic of China Government vs the Communist Party of China) had ended earlier in 1949 with the Communist Party controlling mainland China and the Republic of China's Kuomintang government retreating to the islands of Taiwan (aka Formosa) and Hainan.
October 1st was also declared as National Day for the new Republic of China on Taiwan (ROC).
That Lucky Old Sun, Frankie Laine
Pop singer Frankie Laine topped the song charts in October and November 1949 with his hit single That Lucky Old Sun. Lyrics by Haven Gillespie were set to music by Beasley Smith, and the same year that Frankie Laine released his recording of it, so did Vaughn Monroe & His Orchestra, Louis Armstrong, and Frank Sinatra. It was Frankie Laine's version, however, that triumphed on Billboard and other charts, for the longest period of time (22 weeks in all on the chart).
Later recordings of That Lucky Old Sun included versions by Ray Charles, Tom Jones, George Benson, Aretha Franklin, Johnny Cash, Bill Medley, Willie Nelson, k.d. lang, Chris Isaak, and more recently, Bob Dylan on his 2015 Frank Sinatra tribute album. 
This audio version of Frankie Laine singing That Lucky Old Sun is c. 1957, backed by Paul Weston & His Orchestra. 
Hit Parade Hall of Famer Frankie Laine (nee Francesco Paolo LoVecchio, Mar. 30, 1913) was in the middle of a very long career as a pop/ballad singer when That Lucky Old Sun hit the charts.
His musical influences included singers Al Jolsen, Bing Crosby, Billie Holiday, Louis Armstrong, and Nat King Cole. In the 1930s and fresh out of high school, Laine toured and performed alongside Rose Marie, and later began writing songs – first solo, and then with songwriting partner Carl T. Fischer. 
Although That Lucky Old Sun was Frankie Laine's 5th gold record, it was the first of his collaborations with Mitch Miller. It took Laine himself to knock That Lucky Old Sun out of the #1 spot on the charts, with what would become his signature hit song Mule Train (1949), followed by his third consecutive #1 hit, The Cry of the Wild Goose (1950). 
Laine went on to recording successes with theme songs for TV shows (Rawhide; The Misadventures of Sheriff Lobo), movie soundtracks, and pop charts in the U.S. and the U.K. (That's My Desire; I Believe). His duet partners included Doris Day (Sugarbush, 1952), Jo Stafford (Hey Good Lookin', 1951), and Johnnie Ray (Up Above My Head, 1957).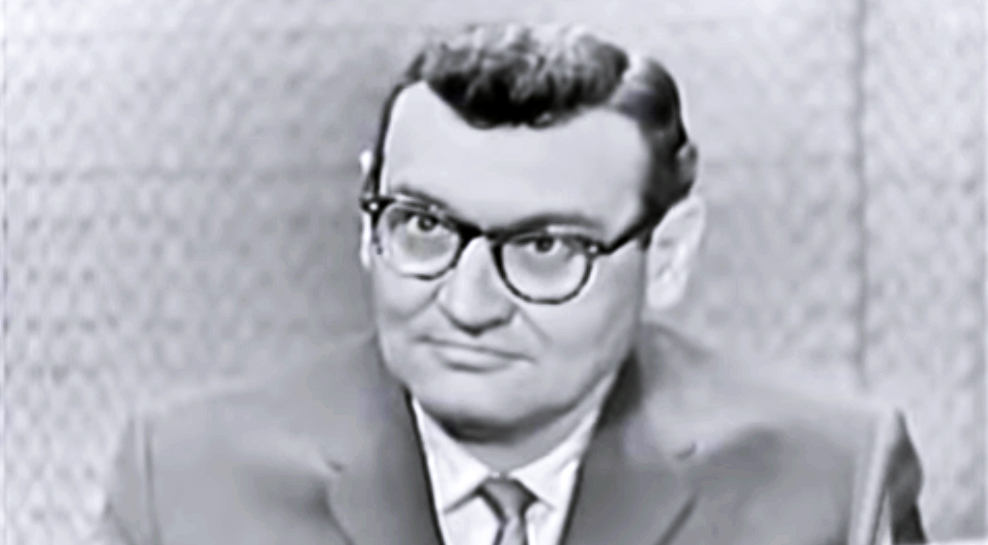 (Frankie Laine 1959 What's My Line?)
His record chart success parlayed into time onscreen in movies and on TV; he even hosted his own series, Frankie Laine Time (1955-1956).
Frankie Laine starred or co-starred in two movies with Jerome Courtland – When You're Smiling (1950), with Lola Albright, Jerome Cowan, and Ray Teal; and Sunny Side of the Street (1951) with Terry Moore, Dick Wesson, Lynn Bari, Amanda Blake, and Billy Daniels. On The Sunny Side of the Street had been a modest chart hit for Laine in 1947.
His most memorable film was a smaller role in the musical Meet Me in Las Vegas (1956) starring Dan Dailey, Cyd Charisse, Agnes Moorehead, Jim Backus, Cara Williams, and George Chakiris.
Frankie Laine was 93 when he died of heart failure in February 2007.
*Images are public domain or Creative Commons licensed & sourced via Wikimedia Commons, Vimeo, YouTube, or Flickr, unless otherwise noted*