Farewell, Robert Walker Jr.
Actor Robert Walker Jr. died on December 5, 2019 at the age of 79. He leaves behind his widow and third wife, Judy Motulsky, and seven children. Walker's father Robert Walker died in 1951 and his mother, actress Jennifer Jones, died in 2009.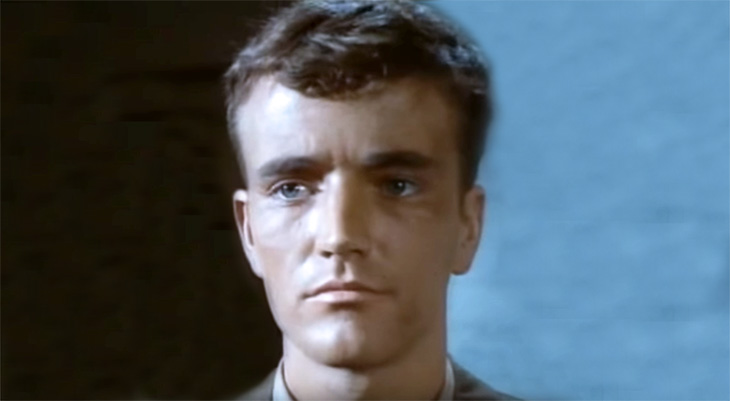 (Robert Walker Jr. 1966 12 O'Clock High)
Fans will best remember Robert Walker Jr. for the many television guest-starring appearances he made between 1957-1993 on popular series such as Ben Casey, Mr. Novak, The Fall Guy, Star Trek, Combat!, 12 O'Clock High, The F.B.I.; Dragnet; Bonanza; Cannon; Quincy M.E.; The Streets of San Francisco, The Six Million Dollar Man; Charlie's Angels; Dallas, L.A. Law; and others.
Among his most memorable early movie roles was that of the title character in the WWII comedy-drama Ensign Pulver (1964). His stellar supporting cast included Burl Ives as his ship's Captain and Walther Matthau as the ship's doctor, with Tommy Sands, Millie Perkins, Jack Nicholson, Kay Medford, Larry Hagman, Dick Gautier, James Farentino, James Coco, and Peter Marshal.
Ensign Pulver (1964), a war comedy starring Robert Walker Jr., Burl Ives, Walter Matthau, Tommy Sands, Millie Perkins, Larry Hagman, Peter Marshall, Jack Nicholson, James Farentino, and James Coco. Peter Marshall and Dick Gautier became friends and later co-wrote the script for a movie called Maryjane.
Walker starred in the comedy-horror film Beware! The Blob (1972) with Shelley Berman, Godfrey Cambridge, Larry Hagman, Carol Lynley, and Dick Van Patten in supporting roles; and The Spectre of Edgar Allan Poe (1974) with Cesar Romero and Tom Drake.
Hollywood Studio Magazine writer Lee Graham described Robert Walker Jr.'s anti-establishment, hippie lifestyle in 1972:
"Robert Walker Jr., his wife and three children are true nature lovers. They are living in a cave and bathe in a nearby stream. They eat only raw foods, fish, and honey, which they buy 50 pounds at a time….there is no electricity and the children miss not having a television set."
The article goes on to say that when the actor's mother Mrs. Norton Simon / Jennifer Jones comes to visit, "she must sit on a seat made of leaves."
He played a sharpshooter and title character in the western Young Billy Young (1969), with Robert Mitchum as a deputy marshal and Angie Dickinson as a saloon dancer. David Carradine, John Anderson, and Parley Baer have supporting roles in Young Billy Young.
The horror film Evil Town (1977) featured Robert Walker Jr., James Keach and Dean Jagger, with silver screen character actors Dabbs Greer, Lurene Tuttle, and Regis Toomey.
One of Robert Walker Jr.'s last starring roles was in the war film Angkor: Cambodia Express (1982). He plays an American journalist who returns to Cambodia to rescue his girlfriend. With Woody Strode, Christopher George, and Nancy Kwan.
Robert Walker Jr. had co-starring or supporting roles in these notable feature films:
The Ceremony (1963), a crime drama starring Laurence Harvey and Sarah Miles. Walker, John Ireland, Ross Martin, Fernando Rey, and Lee Patterson have supporting roles.
The Hook (1963), a Korean War adventure flick starring Kirk Douglas, with Nick Adams, Mark Miller, and Nehemiah Persoff.
The Happening (1967), a hippie comedy about a kidnapping. Starring Anthony Quinn, George Maharis, Michael Parks, Faye Dunaway, Martha Hyer, Milton Berle, Jack Kruschen, Oskar Homolka, and Clifton James.
The War Wagon (1967) with John Wayne, Kirk Douglas, Howard Keel, Keenan Wynn, Bruce Cabot, Bruce Dern, Gene Evans, and Joanna Barnes.
Easy Rider (1969), a biker road trip movie starring Peter Fonda and Dennis Hopper, with Jack Nicholson, Michael Pataki, Phil Spector, Luke Askew, and others.
Don Juan (Or if Don Juan Were a Woman) (1973), a Brigitte Bardot vehicle, with Robert Hossein and Mathieu Carriere.
Hex (1973), a western horror film starring Scott Glenn and Keith Carradine, with Cristina Raines, Gary Busey, and Dan Haggerty in supporting roles.
Gone With the West (1974), a western with James Caan, Stefanie Powers, Aldo Ray, Sammy Davis Jr., Michael Conrad, and Heather Angel.
Hambone and Hillie (1983), a comedy starring Lillian Gish, with Candy Clark, O.J. Simpson, Alan Hale Jr., Anne Lockhart, and Timothy Bottoms.
During the 1980s Walker played the role of Dr. Collins on daytime television soap opera Days of Our Lives.
Robert Walker's last film appearance was in Beyond the Darkness (2018), a fantasy thriller feature film starring Jason Gerhardt.
When Walker was born on April 15, 1940 to Robert Walker and Jennifer Jones, they were newlyweds just beginning their Hollywood careers. They separated in 1943 when Jennifer Jones began an affair with producer David O. Selznick, who was personally selecting her film starring vehicles. After their divorce in 1945, Jones married Selznick and he became Robert Walker Jr.'s step-father.
According to Photoplay, Robert Walker Sr. and his two sons Robert Walker Jr. & Mike Walker (b. 1941- d. 2007), had still been living in a house belonging to Jennifer Jones in 1950, when Walker Sr. purchased a new home in Brentwood, California. Both boys lived with Walker Sr. while Jennifer Jones was in Europe filming, and usually split time between the two homes.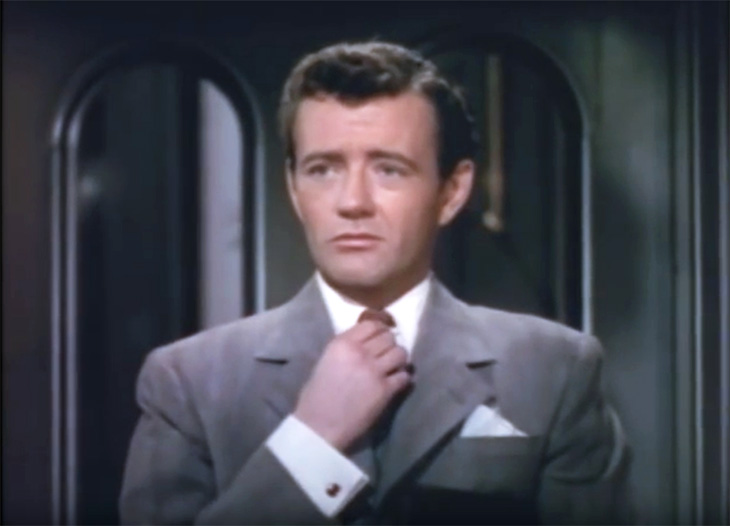 (Robert Walker 1946 Till The Clouds Roll By)
Walker Jr. looked significantly like his father and namesake, actor Robert Walker, who died at the early age of 32 in 1951. Walker Sr. suffered from alcoholism and mental illness, and died when sedation administered by a psychiatrist in an effort to calm him, on top of alcohol already in his system, caused him to stop breathing.
Before Robert Walker's career was cut short, he starred in 23 films, including the star-studded Till the Clouds Roll By (1946), with Cyd Charisse, Gower Champion, Judy Garland, Kathryn Grayson, Lena Horne, June Allyson, Van Heflin, Van Johnson, Dinah Shore, Frank Sinatra, Angela Lansbury, and singer-actor Tony Martin..
His mother Jennifer Jones also suffered from mental health issues later in her life. Cause of death for Robert Walker Jr. is not known at this time.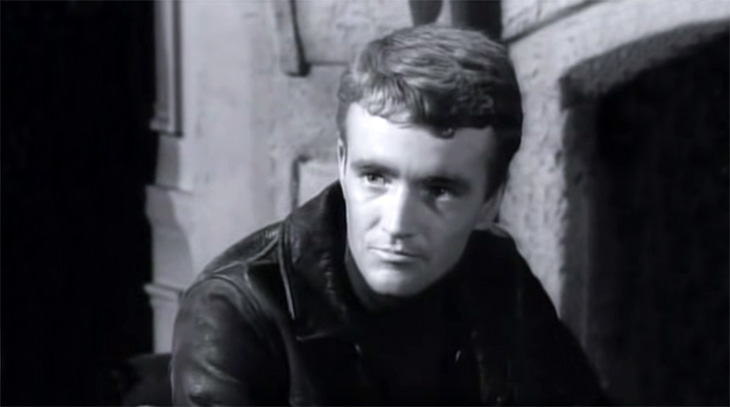 (Robert Walker Jr. 1966 12 O'Clock High)
*Images are public domain or Creative Commons licensed & sourced via Wikimedia Commons, Vimeo, YouTube, or Flickr, unless otherwise noted*