Celebrating Seniors - Scott Glenn is 75
Born Theodore Scott Glenn on January 26, 1941 in Pittsburgh, Pennsylvania, actor Scott Glenn almost did not survive his childhood. Below, a younger Scott Glenn near the beginning of his film career, in the 1976 movie Fighting Mad.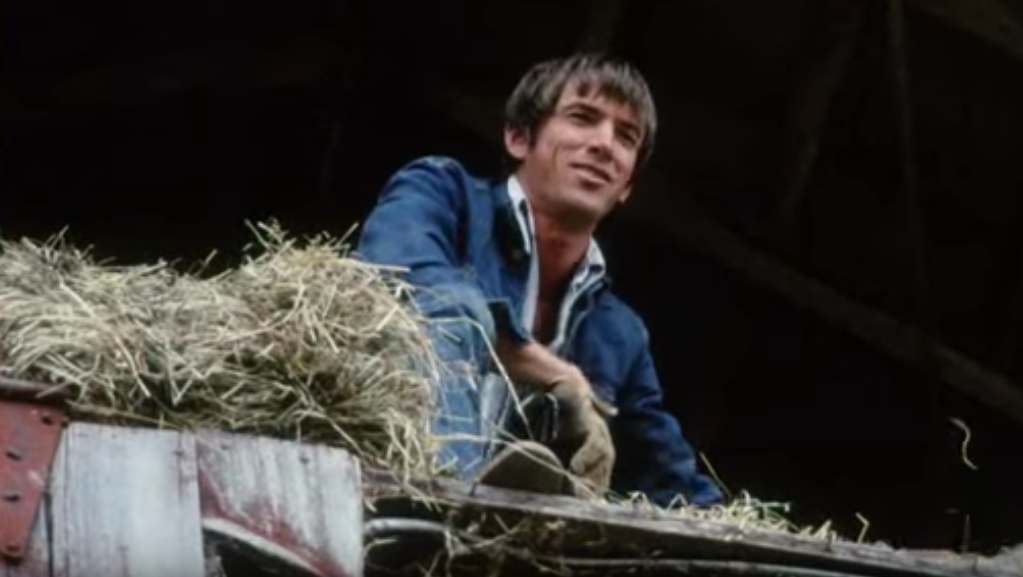 (Scott Glenn 1976 Fighting Mad Screenshot)
Now a physically fit and healthy septuagenarian senior citizen, Scott Glenn told Joel Wicklund of the Chicagoist in a 2015 interview that he wasn't always that way. 
"I'm really grateful every day when I wake up. I should have been dead probably a dozen times in my life, starting with childhood diseases…My career and my whole life, in fact, have been the result of pure good fortune. I never really thought I had a lot of talent. I'm very tenacious and I've developed the ability to see good luck when it's in front of my face."
Scott Glenn majored in English at W & M College in Williamsburg, Virginia before a 3-year stint in the U.S. Marine Corps. He initially moved to New York in the 1960's to enroll in acting classes, with the goal of learning how to create good dialogue for a career as a writer.
By 1968 Glenn had made his Broadway acting debut in The Impossible Years. He'd also joined the Actors Studio, and had a few small acting roles on television series such as The Patty Duke Show under his belt. More importantly, he'd met Jewish model Carol Schwartz a few years earlier on a blind date, and fallen in love. The couple married in 1968 after Glenn converted to Judaism. He secured a brief role on The Edge of Night as villain Calvin Brenner and Carol began school to become a potter.
The Glenn's moved to California so Scott could be more available for big-screen roles, but he told People Magazine in 1983 that they struggled financially for several years, as acting roles were few and far between. It wasn't until director James Bridges gave him a role in The Baby Maker (1970), that his movie career was launched. Daughters Dakota and Rio were born in the early 1970's and his young family often went on location with Scott Glenn. 
Some early, forgettable films for Scott Glenn include 
The Baby Maker (1970), a drama starring Barbara Hershey
Angels Hard as They Come (1971), a thriller he starred in, with Charles Dierkop and Gary Busey.
Hex (1973), a western horror film co-starring Keith Carradine, with Robert Walker Jr., Cristina Raines, Gary Busey, and Dan Haggerty.
After another break with a role as Pvc. Glen Kelly in Nashville (1975), Scott Glenn's acting roles became more frequent and lucrative…until they went into another slump. Glenn moved his family to Ketchum, Idaho in 1978 (where they still live today, when he's not on location), where he and Carol enjoy hiking, climbing and downhill skiing in the mountains. He was ready to pack in acting, when he was persuaded by director James Bridges, to appear Urban Cowboy (1979) opposite John Travolta and Debra Winger. Below, a movie clip from Urban Cowboy featuring Debra Winger, John Travolta, and Scott Glenn.
The Urban Cowboy movie was a smash hit with baby boomer audiences and Scott Glenn has never had to look back. He acted steadily in movies on the big screen, averaging 2-3 movies a year throughout the 1980's and 1990's as he entered his 50+ years. Scott Glenn's career has thrived with a resume that includes movies like:
Silverado (1985) with Kevin Kline, Kevin Costner, Danny Glover and John Cleese. The above movie clip from Silverado features Scott Glenn and Danny Glover.
Man on Fire (1987) with Joe Pesci, Brooke Adams, Danny Aiello, and Jonathan Pryce. Glenn plays a former CIA agent in Man on Fire.
The Hunt for Red October (1990) with Alec Baldwin, Sam Neill and Sean Connery.
Backdraft (1991) with Kurt Russell, William Baldwin, Robert De Niro, Donald Sutherland and Jason Gedrick.
A starring role in the western drama My Heroes Have Always Been Cowboys (1991),with Kate Capshaw, Gary Busey, Clarence Williams III, Clu Gulager, and Mickey Rooney. 
The Right Stuff (1983) with Sam Shepard, Ed Harris, Dennis Quaid. Below, a couple of funny clips from The Right Stuff which feature Scott Glenn and Jeff Goldblum. 
Scott Glenn talked to Jim Ferguson about his experience of preparing for his role as an FBI agent, and filming the thriller Silence of the Lambs (1991), which co-starred Jodie Foster and Anthony Hopkins. 
Since turning the corner into his sixties, Scott Glenn has appeared in more than 25 movies. He was already a senior citizen when he appeared in The Bourne Ultimatum (2007) with Matt Damon and Albert Finney, and Secretariat (2010) with Diane Lane, John Malkovich, and James Cromwell. 
After becoming a septuagenarian senior in 2011, he's been in 6 big-screen movies, including The Bourne Legacy (2012). Most recently Scott Glenn can be seen on two acclaimed cable television series, in recurring roles on HBO's The Leftovers (2014-2015) as Kevin Garvey Sr., and on the Netflix series Daredevil (2015-2016) as the blind mentor Stick. Below, Scott Glenn talked about filming the series Daredevil in 2016.
Scott Glenn has long been known for his thin muscular frame and craggy features; this hasn't changed now that he's a septuagenarian. How does he keep "the body of a 35-year-old", now that his in his seventies?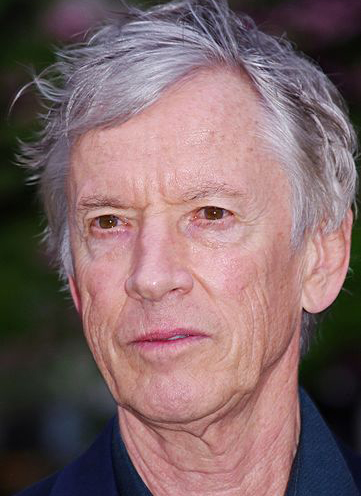 (Scott Glenn 2011 Photo: David Shankbone)
Aside from the outdoor athletic pastimes he still enjoys at their home in Idaho, Scott Glenn told HitFix in 2015 that in addition to having martial arts, boxing, wrestling and combat pistol shooting in his repertoire as pastimes:
"I'm a gym rat, and the life I live in Idaho is very physical. Downhill ski, and hike and climb and motorcycle tour and do track days on motorcycles, and open water spear fishing and free diving. I live, for an old man, a pretty adolescent life."
Carol and Scott Glenn celebrated their 48th anniversary in 2016.
*Images are public domain or Creative Commons licensed & sourced via Wikimedia Commons, Vimeo, YouTube, or Flickr, unless otherwise noted*