October 28th Birthdays
If you were born on October 28th, you share a birthday with these famous people: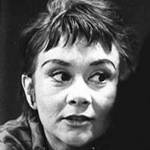 Joan Plowright is 90 (aka Joan Ann Olivier, Baroness Olivier)
Tony Award-winning octogenarian English actress of stage, TV, and movies (The Entertainer; I Love You to Death; Enchanted April; Dennis the Menace; 101 Dalmations; Tom's Midnight Garden; Avalon; Widows' Peak; Dance With Me), born October 28, 1929. (Joan Plowright 1960 Photo: Bill Doll and Company)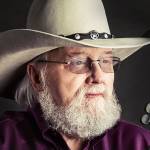 Charlie Daniels is 83 (nee Charles Edward Daniels)

Grammy Award-winning Musicians and Country Music Hall of Fame octogenarian Southern rock songwriter and singer (The Devil Went Down to Georgia; Uneasy Rider; The South's Gonna Do It; In America; Still in Saigon) born October 28, 1936. (Charlie Daniels Photo: Courtesy of Charlie Daniels)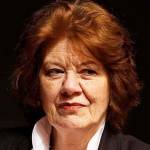 Anne Perry is 81 (nee Juliet Marion Hulme) 
English octogenarian, historical detective fiction writer and mystery author (No Graves as Yet; The Cater Street Hangman, Paragon Walk & Thomas Pitt series; The Face of a Stranger, The Silent Cry & William Monk series), born October 28, 1938. (Anne Perry 2012 Photo: Thesupermat)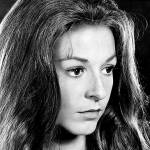 Jane Alexander is 80 (nee Jane Quigley)
Tony & Emmy Award-winning American actress of stage, TV (Eleanor and Franklin; Tell Me You Love Me; The Good Wife), movies (All the President's Men, Kramer vs. Kramer; The Great White Hope; Brubaker; Testament), and septuagenarian born October 28, 1939. (Jane Alexander 1960s Photo)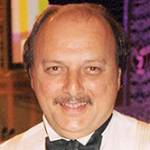 Dennis Franz is 75 (nee Dennis Franz Schlachta)
Emmy Award-winning septuagenarian American actor of TV (Andy Sipowicz on NYPD Blue; Norman Buntz on Hill Street Blues; Mighty Ducks; Beverly Hills Buntz) and movies (Blow Out; Dressed to Kill; Blow Out; Die Hard 2; City of Angels), born October 28, 1944. (Dennis Franz 1994 Photo: Alan Light)
Simon Brett is 74
English radio producer & writer, mystery novelist (Cast, In Order of Disappearance & Charles Paris series; A Nice Class of Corpse & Mrs. Pargeter series; The Body on the Beach & Fethering series), and septuagenarian born October 28, 1945. (Simon Brett Photo: by permission Simon Brett)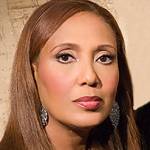 Telma Hopkins is 71
Septuagenarian American singer (Tony Orlando and Dawn – Tie A Yellow Ribbon Round the Ole Oak Tree) and TV actress (Phyllis Thorne on Half & Half; Rachel Crawford on Family Matters; Addy Wilson on Gimme a Break!; Bosom Buddies), born October 28, 1948. (Telma Hopkins 2008: Christopher Voelker)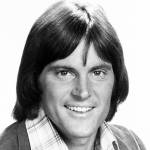 Caitlyn Jenner is 70 (nee William Bruce Jenner)
American gold medal winner (as Bruce Jenner) of the 1976 Montreal Olympic Games Men's Decathalon, Playgirl model, TV personality (Keeping Up with the Kardashians; CHiPs; America Alive!), transgender woman, and senior born October 28, 1949. (Bruce Jenner 1979 America Alive! Photo: NBC)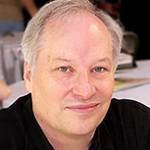 Joe R. Lansdale is 68 (nee Joe Richard Lansdale)
Martial Arts Hall of Fame American senior, Shen Chuan instructor, Bram Stoker Award-winning short story writer & novelist (Savage Season & Hap Collins and Leonard Pine series; The Bottoms; Dead in the West; Cold in July) born October 28, 1951. (Joe Lansdale 2007 Photo: © Larry D. Moore)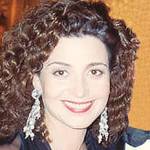 Annie Potts is 67 (nee Anne Hampton Potts)
American actress of stage, TV (Mary Jo Shively on Designing Women; M. E. Sims on Any Day Now; Love & War; Over the Top; Young Sheldon; Joan of Arcadia), movies (Ghostbusters; Pretty in Pink), voice actress (Bo Peep in Toy Story films), and senior born October 28, 1952. (Annie Potts 1989 Photo: Alan Light)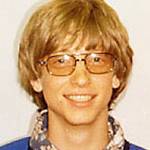 Bill Gates is 67 (nee William Henry Gates III)
American senior, billionaire personal computer entrepreneur, Corbis & Microsoft Corporation founder, and philanthropist (Bill & Melinda Gates Foundation; The Giving Pledge), and author (The Road Ahead), born October 28, 1952. (Bill Gates 1977 Photo: Albuquerque, New Mexico PD)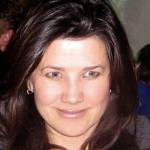 Daphne Zuniga is 57
American 55+ actress of TV (Jo Reynolds on Melrose Place; Victoria Davis on One Tree Hill; American Dreams; Beautiful People; Novel Adventures) and movies (Changing Hearts; The Sure Thing; Vision Quest; Spaceballs; Gross Anatomy), born October 28, 1962. (Daphne Zuniga 2007 Photo: Trua)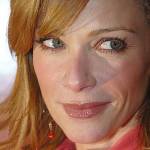 Lauren Holly is 56
55+ American actress of TV (Maxine Stewart on Picket Fences; Jenny Shepard on NCIS; Dr. Betty Rogers on Motive; Chicago Hope) and movies (Dumb and Dumber; Beautiful Girls; Down Periscope; Any Given Sunday; What Women Want), born October 28, 1963. (Lauren Holly 2007 Photo: Lukeford.net)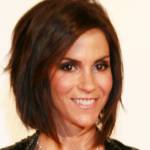 Jami Gertz is 54
American 50+ actress of TV (Judy Miller on Still Standing; Debbie Weaver on The Neighbors; Square Pegs; Sibs; ER; The Facts of Life; Ally McBeal; Entourage; Dreams) and movies (The Lost Boys; Quicksilver; Less Than Zero; Jersey Girl; Twister), born October 28, 1965. (Jami Gertz 2008 Photo: JeremiahGarcia)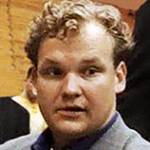 Andy Richter is 53 (nee Paul Andrew Richter)
50+ American comedian, screenwriter, voice & character actor of TV (Late Night with Conan O'Brien; The Tonight Show with Conan O'Brien; Conan; Arrested Development; Andy Barker, P.I.) and movies (My Boss's Daughter; Madagascar), born October 28, 1966. (Andy Richter 1997 Photo: GFDL)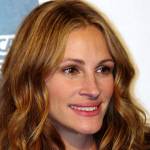 Julia Roberts is 52
Academy Award-winning 50+ American actress of TV and movies (Pretty Woman; Erin Brokovich; Steel Magnolias; My Best Friend's Wedding; Conspiracy Theory; Sleeping with the Enemy; Notting Hill; Mona Lisa Smile; The Pelican Brief), born October 28, 1967. (Julia Roberts 2011 Photo: David Shankbone)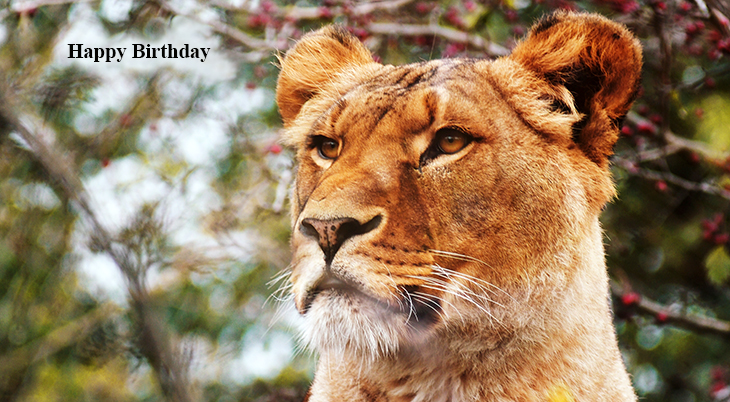 (Lioness Photo: Pete Lambert via Unsplash)
Happy Birthday to everyone celebrating their birthday on October 28th!
And remembering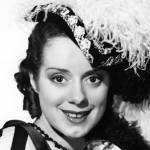 Elsa Lanchester
English actress of TV (The John Forsythe Show) and movies (Witness for the Prosecution; Mary Poppins; Come to the Stable; Blackbeard's Ghost, The Ghost Goes West; The Glass Slipper; Bell Book and Candle; Me, Natalie; That Darn Cat!) (born Oct. 28, 1902 – died Dec. 26, 1986; age 84). Elsa Lanchester died of pneumonia. (Elsa Lanchester 1935 Naughty Marietta Photo)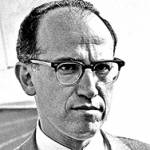 Jonas Salk

American scientific researcher and virologist who developed the "killed" polio vaccine, founder of the Salk Institute for Biological Studies, and Presidential Medal of Freedom recipient (born Oct. 28, 1914 – died July 17, 1995; age 89). Cause of death for Jonas Salk was heart failure. (Jonas Salk 1959 Photo: SAS Scandinavian Airlines)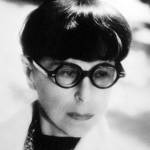 Edith Head (nee Edith Claire Posener)
American film & fashion designer, winner of 8 Academy Awards for Best Costume Design (The Heiress; Samson and Delilah; All About Eve; A Place in the Sun; Roman Holiday; Sabrina; The Facts of Life; The Sting; Sweet Charity; Barefoot in the Park; Harlow; Roustabout) (born Oct. 28, 1897 – died Oct. 24, 1981; age 83). Edith Head died of myelofibrosis. (Edith Head 1976 Photo)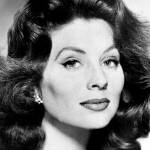 Suzy Parker (nee Cecilia Ann Renee Parker)

American magazine cover girl fashion model (Life; Vogue; Elle; Paris Match; McCall's; Coco Chanel; Revlon; Max Factor; Simplicity) and actress of TV and movies (The Interns; Kiss Them For Me; Ten North Frederick; The Best of Everything; Circle of Deception) (born Oct. 28, 1932 – died May 3, 2003; age 70). Suzy Parker died of kidney failure. (Suzy Parker 1963 Photo: ABC TV)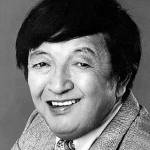 Jack Soo (nee Goro Suzuki)
Japanese-American singer, actor of stage, TV (Nick Yemana on Barney Miller; Valentine's Day; The Jimmy Stewart Show; Ironside; M*A*S*H; Police Story; Ironside) and movies (Flower Drum Song; Thoroughly Modern Millie; Return from Witch Mountain) (born Oct. 28, 1917 – died Jan. 11, 1979; age 61). Jack Soo died of esophageal cancer. (Jack Soo 1975 Barney Miller Photo: ABC TV)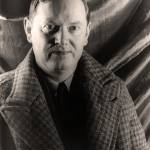 Evelyn Waugh (nee Arthur Evelyn St. John Waugh)
English journalist, biographer, short story author, travel writer, and satirical novelist (Brideshead Revisited; The Loved One; Love Among the Ruins; Officers and Gentlemen; Decline and Fall; Vile Bodies; Black Mischief; A Handful of Dust) (born Oct. 28, 1903 – died Apr. 10, 1966; age 62). Evelyn Waugh died of heart failure. (Evelyn Waugh 1940 Photo: Carl Van Vechten)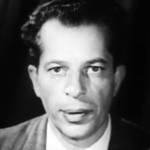 Albert Maltz
American novelist (The Cross and the Arrow), playwright, and Hollywood Ten blacklisted screenwriter (Broken Arrow; The Robe; Pride of the Marines; This Gun for Hire; Cloak and Dagger; Two Mules for Sister Sara; The Naked City; The Beguiled) (born Oct. 28, 1908 – died Apr. 26, 1985; age 76). Cause of death for Albert Maltz is unknown. (Albert Maltz 1590 The Hollywood Ten Screenshot)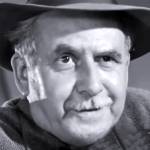 Herb Butterfield (nee Herbert Butterfield)
American actor of radio (Inspector Richard Queen on The Adventures of Ellery Queen), TV (The Commissioner on Dangerous Assignment; The Halls of Ivy; Dragnet; The Millionaire), and movies (Never Fear; The House on Telegraph Hill) (born Oct. 28, 1895 – died May 2, 1957; age 61). Cause of death for Herb Butterfield is unknown. (Herb Butterfield 1954 Shield For Murder)
*Images are public domain or Creative Commons licensed & sourced via Wikimedia Commons, Vimeo, YouTube, or Flickr, unless otherwise noted*