July 15th Birthdays
If you were born on July 15th you share a birthday with these famous people: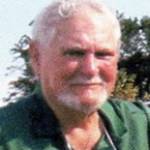 Clive Cussler is 87
Octogenarian American underwater explorer, founder of the National Underwater and Marine Agency (NUMA), and author of the Dirk Pitt and Kurt Austin adventure novels (Raise the Titanic!; Zero Hour; Valhalla Rising; Arctic Drift), born July 15, 1931. (Clive Cussler 2013 Photo: Virginia State Parks)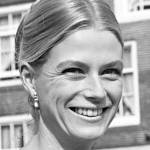 Nina van Pallandt is 86 (nee Nina Magdalena Møller)

Danish singer (Nina & Frederik), movie actress (The Long Goodbye; American Gigolo; Cutter's Way; The Sword and the Sorcerer; Jungle Warriors; Time Out; A Wedding), and octogenarian born July 15, 1932. (Nina Van Pallandt 1967 Photo: Ron Kroon / Nationaal Archief)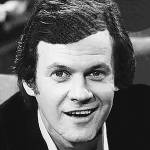 Ken Kercheval is 83
Octogenarian American actor of TV (Cliff Barnes on Dallas; Archie Borman on The Secret Storm; Search for Tomorrow; Larry Kirby on How to Survive a Marriage; The $10,000 Pyramid), movies (Rabbit, Run; The Seven-Ups; Network), and lung cancer survivor born July 15, 1935. (Ken Kercheval 1980 Photo)
Patrick Wayne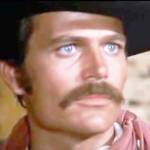 is 79 (nee Patrick John Morrison)
American host & actor of TV (Capt. Nils Lindstrom on All My Children; The Monte Carlo Show; Tic-Tac-Dough; The Rounders) and movies (Sinbad and the Eye of the Tiger; The Long Gray Line; McLintock!; The Alamo; Shenandoah), and septuagenarian born July 15, 1939. (Patrick Wayne 1971 Big Jake)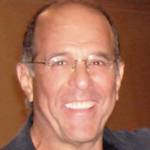 Jeffrey Kramer is 73
American character actor & Emmy Award-winning producer of TV (Ally McBeal; The Practice; Struck by Lightning) and movies (Jaws; Jaws 2; A Time for Dancing; The Big Empty; Halloween II; Hollywood Boulevard), and septuagenarian born July 15, 1945. (Jeffrey Kramer 2017 Photo: User98711)
Linda Ronstadt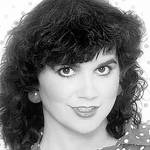 is 72
Emmy & Grammy Award-winning septuagenarian American Rock & Roll Hall of Fame singer (You're No Good; When Will I Be Loved; Heat Wave; Blue Bayou; It's So Easy; That'll Be The Day; Different Drum; Love is a Rose), born July 15, 1946. (Linda Ronstadt 1982 Photo: Aaron Rapoport / Asylum)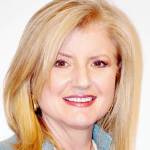 Ariana Huffington is 68 (nee Ariadnē-Anna Stasinopoúlou)
Greek-American businesswoman, author (The Gods of Greece; The Fourth Instinct; The Female Woman; After Reason; The Gods of Greece), political commentator, syndicated columnist, founder of The Huffington Post, and senior born July 15, 1950. (Ariana Huffington 2011 Photo: David Shankbone)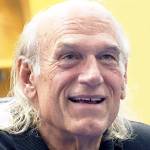 Jesse Ventura is 67 (nee James George Janos; "The Body")
Senior citizen, American retired professional WWF wrestler (Jesse "The Body" Venture), actor of movies (Demolition Man; Major League II; Batman & Robin), TV (Off the Grid with Jesse Ventura), and politician (Governor of Minnesota 1999-2003) born July 15, 1951. (Jesse Ventura 2016 Photo: Jonathunder)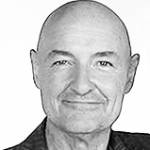 Terry O'Quinn is 66 (nee Terrance Quinn)
American actor of TV (John Locke on Lost; Peter Watts on Millennium; The Doctors; JAG; Alias; The West Wing; Hawaii Five-0), movies (The Stepfather; Black Widow; Young Guns; The Rocketeer; The Cutting Edge; Tombstone), and senior born July 15, 1952. (Terry O'Quinn 2008 Photo: Thomas van de Weerd)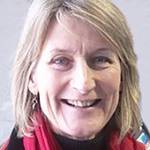 Kathy Kreiner is 62
Sixty-plus Canadian alpine ski racer, 1974 World Cup winner, 1976 World Champion & Innsbruck, Austria Winter Olympics giant slalom gold medalist, and 1976 Canadian Female Athlete of the Year,  born July 15, 1956. (Kathy Kreiner 2010 Photo: Earl Andrew)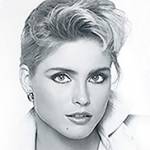 Kim Alexis is 58
Fifty-five-plus American 1970s-1980s fashion supermodel (Revlon), actress and hostess of TV (The Balancing Act; She's Got the Look; FoodQuest; Healthy Kids; Daily Edition) and movies (Holy Man), born July 15, 1960. (Kim Alexis 1986 Photo: Lifestyles of the Rich and Famous )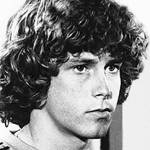 Willie Aames is 58 (nee Albert William Upton)

American actor of movies & TV (Tommy Bradford on Eight is Enough; Buddy Lembeck on Charles in Charge; Swiss Family Robinson; The Edge of Night; Family; Wait Till Your Father Gets Home; Bibleman; The Courtship of Eddie's Father; We'll Get By), born July 15, 1960. (Willie Aames 1981 Eight is Enough Photo: Lorimar)
Lolita Davidovich is 57
Canadian actress of movies (Blaze; Hollywood Homicide; Adventures in Babysitting; The Pink Chiquitas; Love 7 Murder; The Object of Beauty; Leap of Faith; Cobb; Now and Then; Salt Water Moose; Gods and Monsters; Mystery, Alaska; Dark Blue; The Longest Ride) and TV (True Detective; Shades of Blue), born July 15, 1961.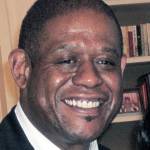 Forest Whitaker is 57
Academy Award-winning 55+ American producer & actor of movies (The Last King of Scotland; Bird; Platoon; A Rage in Harlem; The Crying Game; Panic Room; Phenomenon; Phone Booth; Stakeout), & TV (Criminal Minds: Suspect Behavior; Empire), born July 15, 1961. (Forest Whitaker 2011 Photo: US Dept. of State)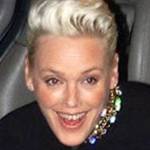 Brigitte Nielsen is 55

Fifty-five-plus Danish model, host & actress of movies (Red Sonja; Rocky IV; Cobra; Beverly  Hills Cop II; Domino; Body Count; She's Too Tall; Mercenaries) and TV (The Surreal Life; Strange Love), born July 15, 1963. (Brigitte Nielsen 2008 Photo: Bill Alldredge)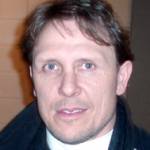 Steve Thomas is 55 (nee Stephen Anthony Thomas; "Stumpy")
British-Canadian 55+ retired professional hockey player, NHL right winger (Toronto Maple Leafs, Chicago Blackhawks, New York Islanders, New Jersey Devils, Mighty Ducks of Anaheim, Detroit Red Wings), born July 15, 1963. (Steve Thomas 2009 Photo: Djuradj Vujcic)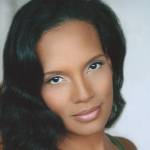 Shari Headley is 54
Fifty-plus American actress of TV (Mimi Reed Frye on All My Children; Felicia Boudreaux on Guiding Light; The Bold and the Beautiful; The Haves and the Have Nots; 413 Hope St) and movies (Coming to America; The Preacher's Wife), born July 15, 1964. (Shari Headley Photo: Thanks to ShariHeadley.Com)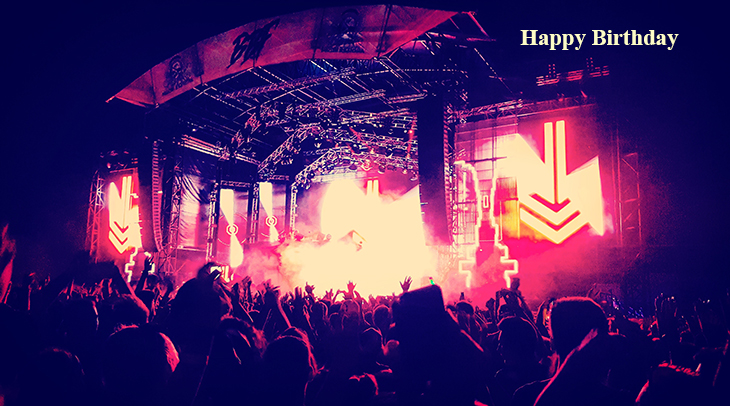 (Photo: The Siberian via Unsplash)
Happy Birthday to everyone celebrating their birthday on July 15th!
And remembering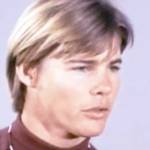 Jan-Michael Vincent
Retired septuagenarian American actor of TV (Stringfellow Hawke on Airwolf; The Survivors; The Winds of War; Lassie) and movies (The World's Greatest Athlete; Buster and Billie; White Line Fever; Baby Blue Marine; Big Wednesday; Journey to Shiloh) (born July 15, 1944 - died Feb. 10, 2019; age 73). Jan-Michael Vincent died of cardiac arrest. (Jan-Michael Vincent 1968 Lassie)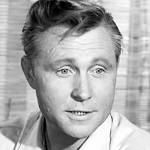 Wayne Heffley
American actor of TV (Highway Patrol; Days of Our Lives; Little House on the Prairie; Santa Barbara; The F.B.I.) and movies (Submarine Seahawk; Crime & Punishment, USA; Gunn; King Kong; Orca; Black Widow; The Outsider) (born July 15, 1927 - died Nov. 19, 2008; age 81). Wayne Heffley died of kidney failure. (Wayne Heffley 1959 Crime & Punishment USA)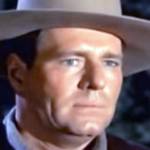 Philip Carey (nee Eugene Joseph Carey; aka Phil Carey)
American actor of TV (Asa Buchanan on One Life to Live; Captain Edward Parmalee on Laredo; Philip Marlowe; Tales of the 77th Bengal Lancers; Bright Promise) & movies (Operation Pacific; Calamity Jane; The Nebraskan; Mister Roberts) (born July 15, 1925 - died Feb. 6, 2009; age 83). Philip Carey died of lung cancer. (Philip Carey 1967 Daniel Boone)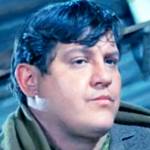 Alex Karras (nee Alexander George Karras)

American professional football player, NFL defensive tackle (Detroit Lions), actor of TV (George Papadapolis on Webster; Babe) and movies (Blazing Saddles; Win, Place or Steal; FM; Porky's; Victor Victoria; Against All Odds; Paper Lion) (born July 15, 1935 - died Oct. 10, 2012; age 77). Alex Karras died of kidney failure complications. (Alex Karras 1969 Daniel Boone)
Hammond Innes (nee Ralph Hammond Innes)

English writer of children's stories, travel writer, screenwriter, and thriller novelist (The Lonely Skier; The White South; Campbell's Kingdom; The Wreck of the Mary Deare; Golden Soak; The Doomed Oasis; Snowbound; The Doppelganger; Delta Connection) (born July 15, 1913 - died June 10, 1998; age 84). Cause of death for Hammond Innes is unknown.
Iris Murdoch (nee Jean Iris Murdoch)
Irish-English writer, philosopher, poet, and Booker Prize-winning novelist (Henry and Cato; The Sea, the Sea; The Unofficial Rose; The Bell; A Severed Head; The Italian Girl; The Green Knight; Under the Net; The Flight From the Enchanter) (born July 15, 1919 - died Feb. 8, 1999; age 79). Irish Murdoch had Alzheimer's Disease before her death.
*Images are public domain or Creative Commons licensed & sourced via Wikimedia Commons, Vimeo, or Flickr, unless otherwise noted*