July 15th Birthdays
If you were born on July 15th you share a celebrity birthday with these famous people: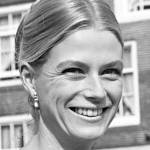 Nina van Pallandt (nee Nina Magdalena Møller)

Danish folk singer with her husband Baron Frederik van Pallandt (Nina & Frederik), movie actress (The Long Goodbye; American Gigolo; Cutter's Way; The Sword and the Sorcerer; Jungle Warriors; Time Out; A Wedding), born July 15, 1932. (Nina Van Pallandt 1967 Photo: Ron Kroon / Nationaal Archief)
Patrick Wayne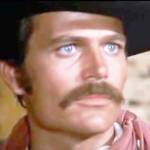 (nee Patrick John Morrison; son of John Wayne)
American host & actor of TV (Capt. Nils Lindstrom on All My Children; The Monte Carlo Show; The Rounders; The F.B.I.) and movies (Sinbad and the Eye of the Tiger; The Long Gray Line; McLintock!; The Alamo; The Searchers), born July 15, 1939. Brother of Michael & Ethan Wayne. (Patrick Wayne 1971 Big Jake)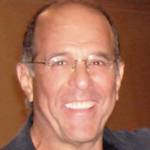 Jeffrey Kramer
American actor & Emmy Award-winning producer of TV (Ally McBeal; The Practice; Struck by Lightning; M*A*S*H; Laverne & Shirley) and movies (Jaws; Jaws 2; A Time for Dancing; The Big Empty; Halloween II; Hollywood Boulevard), born July 15, 1945. (Jeffrey Kramer 2017 Photo: User98711)
Linda Ronstadt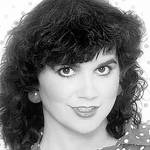 (ex-partner of JD Souther, Jerry Brown, George Lucas)
Emmy & Grammy Award-winning American Rock & Roll Hall of Fame singer (You're No Good; When Will I Be Loved; Heat Wave; Blue Bayou; It's So Easy; That'll Be The Day; Different Drum; Love is a Rose; Long Long Time), born July 15, 1946. (Linda Ronstadt 1982 Photo: Aaron Rapoport / Asylum)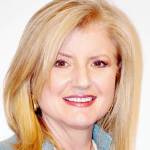 Ariana Huffington (nee Ariadnē-Anna Stasinopoúlou)
Greek-American businesswoman, author (The Gods of Greece; The Fourth Instinct; The Female Woman; After Reason; Thrive; The Sleep Revolution), political commentator, syndicated columnist, founder of The Huffington Post, born July 15, 1950. (Ariana Huffington 2011 Photo: David Shankbone)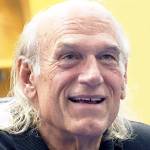 Jesse Ventura (nee James George Janos; "The Body")
American retired professional WWF wrestler (Jesse "The Body" Venture), actor of movies (Demolition Man; Major League II; Batman & Robin), TV (Off the Grid with Jesse Ventura), and politician (Governor of Minnesota 1999-2003) born July 15, 1951. (Jesse Ventura 2016 Photo: Jonathunder)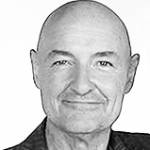 Terry O'Quinn (nee Terrance Quinn)
American actor of TV (John Locke on Lost; Peter Watts on Millennium; The Doctors; JAG; Alias; The West Wing; Hawaii Five-0), movies (The Stepfather; Black Widow; Young Guns; The Rocketeer; The Cutting Edge; Tombstone), born July 15, 1952. (Terry O'Quinn 2008 Photo: Thomas van de Weerd)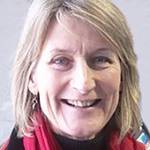 Kathy Kreiner
Canada's Sports Hall of Fame alpine ski racer, 1974 World Cup winner, 1976 World Champion, Innsbruck, Austria Winter Olympics giant slalom gold medalist, and 1976 Canadian Female Athlete of the Year, born July 15, 1956. (Kathy Kreiner 2010 Photo: Earl Andrew)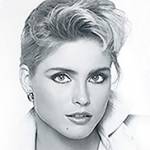 Kim Alexis
American 1970s-1980s fashion supermodel (Revlon; Alpine Lace), actress and hostess of TV (The Balancing Act; She's Got the Look; FoodQuest; Healthy Kids; Daily Edition) and movies (Holy Man), married & divorced Ron Duguay, born July 15, 1960. (Kim Alexis 1986 Photo: Lifestyles of the Rich and Famous)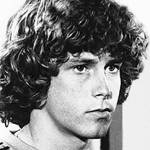 Willie Aames (nee Albert William Upton)

American actor of movies & TV (Tommy Bradford on Eight is Enough; Buddy Lembeck on Charles in Charge; Swiss Family Robinson; The Edge of Night; Family; Wait Till Your Father Gets Home; Bibleman; The Courtship of Eddie's Father; We'll Get By), born July 15, 1960. (Willie Aames 1981 Eight is Enough Photo: Lorimar)
Lolita Davidovich (married Ron Shelton)
Canadian actress of movies (Blaze; Hollywood Homicide; Adventures in Babysitting; The Pink Chiquitas; Love 7 Murder; The Object of Beauty; Leap of Faith; Cobb; Now and Then; Salt Water Moose; Gods and Monsters; Mystery, Alaska; Dark Blue; The Longest Ride) and TV (True Detective; Shades of Blue), born July 15, 1961.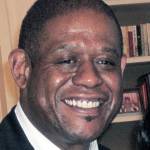 Forest Whitaker
Academy Award-winning American producer & actor of movies (The Last King of Scotland; Bird; Platoon; A Rage in Harlem; The Crying Game; Panic Room; Phenomenon; Phone Booth; Stakeout), & TV (Criminal Minds: Suspect Behavior; Empire), born July 15, 1961. (Forest Whitaker 2011 Photo: US Dept. of State)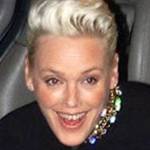 Brigitte Nielsen (ex of Sylvester Stallone, Sebstian Copeland)

Danish model, producer, host & actress of TV (The Talk; Surreal Life; Strange Love) and films (Red Sonja; Rocky IV; Cobra; Beverly Hills Cop II; Domino; Body Count; She's Too Tall; Mercenaries; Bye Bye Baby; Creed II) born July 15, 1963. Ex-partner of Mark Gastineau. (Brigitte Nielsen 2008: Bill Alldredge)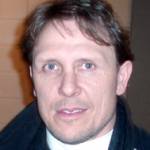 Steve Thomas (nee Stephen Anthony Thomas; "Stumpy")
British-Canadian pro ice hockey player, right winger for Team Canada (1991, '92, '94, '96) & NHL (Toronto Maple Leafs, Chicago Blackhawks, New York Islanders, New Jersey Devils, Mighty Ducks of Anaheim, Detroit Red Wings),  born July 15, 1963. (Steve Thomas 2009: Djuradj Vujcic)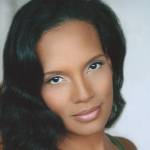 Shari Headley
American actress of TV (Mimi Reed Frye on All My Children; Felicia Boudreaux on Guiding Light; Heather Engle on The Bold and the Beautiful; The Haves and the Have Nots; 413 Hope St) and movies (Coming to America; The Preacher's Wife), born July 15, 1964. (Shari Headley Photo: Thanks to ShariHeadley.Com)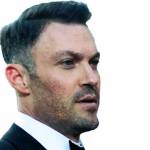 Brian Austin Green (nee Brian Green; ex of Megan Fox)
American actor of movies & TV (David Silver on Beverly Hills, 90210; Sean on Anger Management; Keith Watson on Desperate Housewives; Brian on Knots Landing; Terminator: The Sarah Connor Chronicles), born July 15, 1973. Ex-fiance of Vanessa Marcil. (Brian Austin Green 2013: Jenn Deering Davis)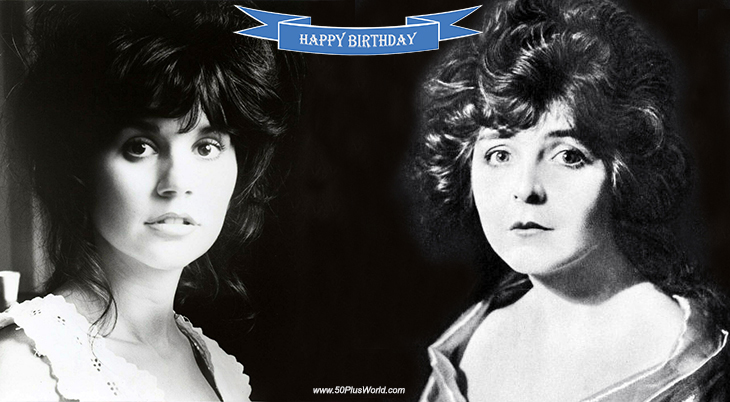 (Linda Ronstadt 1974: James Shea | Enid Bennett 1921)
Happy Birthday to everyone celebrating their birthday on July 15th!
Remember These July 15th Famous Birthdays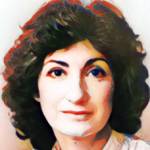 Joanna Merlin (nee Joann Ratner)
American casting director (The Last Emperor; Mr. & Mrs. Bridge; Big Trouble in Little China; Year of the Dragon), actress of Broadway (Fiddler on the Roof), TV (Judge Lena Petrovsky on Law & Order: SVU) & films (City of Angels; Baby It's You; Mystic Pizza; Love Child; Class Action) (born July 15, 1931 – died Oct. 15, 2023; age 92). (Joanna Merlin Painting: A. Hamilton)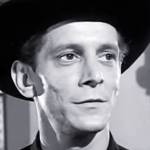 Joe Turkel (nee Joseph Turkel)
American actor of TV (Bonanza; The Untouchables; The Lone Ranger) and movies (Blade Runner; Paths of Glory; The Commitment; The Shining; The Killing; The Glass Wall; The Bonnie Parker Story; Inside Detroit; The Dark Side of the Moon; The Purple Gang; Here Come the Jets; Man Crazy) (born July 15, 1927 – died June 27, 2022; age 94). (Joe Turkel 1960 Tombstone Territory)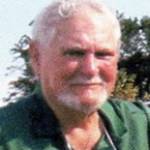 Clive Cussler
American underwater explorer, founder of the National Underwater and Marine Agency (NUMA), and adventure novelist, author of the Dirk Pitt (Raise the Titanic!; Valhalla Rising; Poseidon's Arrow; Arctic Drift; Sahara; Pacific Vortex), and Kurt Austin series (Zero Hour; White Death) (born July 15, 1931 – died Feb. 24, 2020; age 88). (Clive Cussler 2013: Virginia State Parks)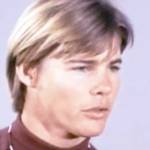 Jan-Michael Vincent
American actor of TV (Stringfellow Hawke on Airwolf; The Survivors; The Winds of War) and movies (The World's Greatest Athlete; Buster and Billie; White Line Fever; Baby Blue Marine; Big Wednesday; Journey to Shiloh; Hooper; The Thundering 8th; Hit List; Going Home; The Undefeated; The Bandits) (born July 15, 1944 – died Feb. 10, 2019; age 73). (Jan-Michael Vincent 1968 Lassie)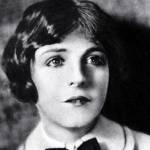 Enid Bennett (married Fred Niblo, Sidney Franklin)
Australian actress of silent films (The Sea Hawk; The Red Lily; The Courtship of Myles Standish; Robin Hood; Keeping Up with Lizzie; Silk Hosiery; The Vamp; Princess of the Dark; The Little Brother; They're Off; Fuss and Feathers; A Desert Wooing) & classic movies (Waterloo Bridge; Skippy; Sooky) (born July 15, 1893 – died May 14, 1969; age 75). Sister of Marjorie Bennett. (Enid Bennett 1924)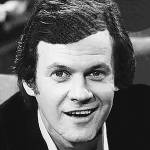 Ken Kercheval
American actor of TV (Cliff Barnes on Dallas; Archie Borman on The Secret Storm; Search for Tomorrow; Larry Kirby on How to Survive a Marriage; The $10,000 Pyramid; The Defenders) & movies (Rabbit, Run; The Seven-Ups; Network; Pretty Poison) born July 15, 1935 – died Apr. 21, 2019; age 83). Ken Kercheval died of pneumonia. (Ken Kercheval 1980 Photo)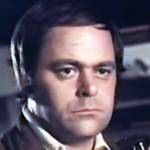 Gary Marshal
British host and singer-actor of Broadway stages, radio (Radio Hong Kong), TV (Gene Blair on The Ugliest Girl in Town; Noel Prince on That Girl; Cover Girl; Dig This! host; Bert Atwater on Days of Our Lives, General Hospital), and movies (Camelot; The Thousand Plane Raid) (born July 15, 1933 – died June 15, 2019; age 85). (Gary Marshal 1971 The Trackers)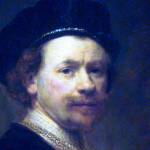 Rembrandt (nee Rembrandt Harmenszoon van Rijn)
Dutch Golden Age artist, art teacher, printmaker, draughtsman, and painter of landscapes, portraits, and other works (The Night Watch; Bathsheba at Her Bath; The Abduction of Europa; The Three Trees; The Polish Rider; The Man with the Golden Helmet; The Flight Into Egypt; The Standard Bearer) (born July 15, 1606 – died Oct. 4, 1669; age 63). (Rembrandt Self-Portrait c. 1636-1638)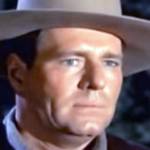 Philip Carey (nee Eugene Joseph Carey; aka Phil Carey)
American actor of TV (Asa Buchanan on One Life to Live; Captain Edward Parmalee on Laredo; Philip Marlowe; Tales of the 77th Bengal Lancers; Bright Promise; 77 Sunset Strip; Ironside) & movies (Operation Pacific; Calamity Jane; The Nebraskan; Mister Roberts) (born July 15, 1925 – died Feb. 6, 2009; age 83). Philip Carey died of lung cancer. (Philip Carey 1967 Daniel Boone)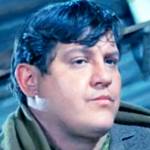 Alex Karras (nee Alexander George Karras; married Susan Clark)

American professional football player, NFL defensive tackle (Detroit Lions), actor of TV (George Papadapolis on Webster; Babe) and movies (Blazing Saddles; Win, Place or Steal; FM; Porky's; Victor Victoria; Against All Odds; Paper Lion) (born July 15, 1935 – died Oct. 10, 2012; age 77). Alex Karras died of kidney failure complications. (Alex Karras 1969 Daniel Boone)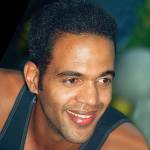 Kristoff St. John
Emmy Award-winning American actor of TV (Neil Winters on The Young and the Restless 1991-2019; Adam Marshall on Generations; The Bad News Bears; Charlie & Co.; Hangin' with Mr. Cooper; Diagnosis Murder) and movies (Carpool Guy; Pandora's Box) (born July 15, 1966 – died Feb. 3, 2019; age 52) (Kristoff St. John 2000 Photo: John Mathew Smith & www.celebrity-photos.com)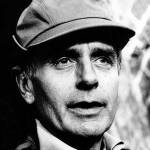 Hammond Innes (nee Ralph Hammond Innes)

English author of children's stories, travel, screenplays, and thrillers (The Lonely Skier; The White South; Campbell's Kingdom; The Wreck of the Mary Deare; Golden Soak; The Doomed Oasis; Snowbound; The Doppelganger; Delta Connection; The Land God Gave to Cain; Atlantic Fury; Attack Alarm) (born July 15, 1913 – died June 10, 1998; age 84). (Hammond Innes c 1960s-1970s Photo)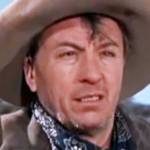 Ken Lynch (nee Kenneth E. Lynch)
American TV actor (The Lieutenant on The Plainclothesman; Gunsmoke; The Virginian; McCloud; The F.B.I.; The Big Valley; Perry Mason; The Andy Griffith Show; Streets of San Francisco; Checkmate; Cannon; Adam-12; All in the Family; Thriller; The Doris Day Show; The Fugitive; Zorro) (born July 15, 1910 – died Feb. 13, 1990; age 79). Ken Lynch died of a virus. (Ken Lynch 1960 Bonanza)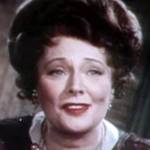 Marjorie Rambeau (ex of Willard Mack, Hugh Dillman)
American actress of stage and movies (Primrose Path; Torch Song; The View From Pompey's Head; A Man Called Peter; Tobacco Road; The Lucky Stiff; The Walls of Jericho; Grand Canary; Ready for Love; Dizzy Dames; Tugboat Annie Sails Again; The Secret 6; Palooka; First Lady) (born July 15, 1889 – died July 6, 1970; age 80). (Marjorie Rambeau 1945 Salome Where She Danced)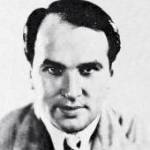 William Dieterle (nee Wilhelm Dieterle; married Charlotte Hagenbruch)
German-American film actor-director (The Life of Emile Zola; The Hunchback of Notre Dame; The Story of Louis Pasteur; The Turning Point; Kismet; The Devil and Daniel Webster; Love Letters; Portrait of Jennie; Blockade; Salome; Elephant Walk; Dr. Ehrlich's Magic Bullet; A Dispatch From Reuters) (born July 15, 1893 – died Dec. 9, 1972; age 79). (William Dieterle 1940 Photo: Box Office Digest)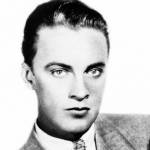 Raymond Hackett (married Blanche Sweet)
American actor of stage (The Cradle Snatchers), early sound & silent films (Footlights and Fools; The Sea Wolf; The Cat Creeps; The Country Flapper; On Your Back; Seed; Madame X; The Girl in the Show; Our Blushing Brides; The Trial of Mary Dugan; Let us Be Gay; Not So Dumb; The Love of Sunya) (born July 15, 1902 – died July 7, 1958; age 55). (Raymond Hackett 1930: Ruth Harriet Louise)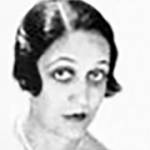 Dorothy Fields (daughter of Lew Fields; sister of Joseph & Herbert Fields)
Tony & Oscar-winning American Theater Hall of Fame lyricist, songwriter (The Way You Look Tonight; On the Sunny Side of the Street; I'm in the Mood for Love; Big Spender) of stage & film musicals (Redhead; A Tree Grows in Brooklyn; Annie Get Your Gun; Roberta), and screenwriter (Father Takes a Wife) (born July 15, 1905 – died Mar. 28, 1974; age 69). (Dorothy Fields 1930)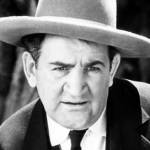 Tom Kennedy (nee Thomas Aloysius Kennedy; father of Don Kennedy)
American actor of TV & films (Blondes at Work; Torchy Gets Her Man; Monkey Business; Spooks!; Phoney Cronies; The Day the Bookies Wept; The Adventurous Blonde; Behind the Headlines; Armored Car; Fly Away Baby; Mantrap; Making the Headlines; The Best Bad Man; The Mysterious Rider) (born July 15, 1885 – died Oct. 6, 1965; age 80). (Tom Kennedy 1933 Man of the Forest)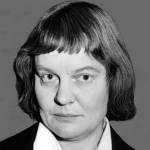 Iris Murdoch (nee Jean Iris Murdoch)
Irish-English writer, philosopher, poet, and Booker Prize-winning novelist (Henry and Cato; The Sea, the Sea; The Unofficial Rose; The Bell; A Severed Head; The Italian Girl; The Green Knight; Under the Net) that inspired the movie Iris (born July 15, 1919 – died Feb. 8, 1999; age 79). Iris Murdoch had Alzheimer's Disease before her death. (Iris Murdoch 1968 Photo: Universal)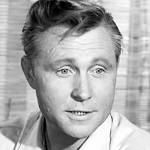 Wayne Heffley
American actor of TV (Highway Patrol; Days of Our Lives; Little House on the Prairie; Barnaby Jones; Santa Barbara; The F.B.I.) and movies (Submarine Seahawk; Crime & Punishment, USA; Gunn; King Kong; Orca; Black Widow; The Outsider) (born July 15, 1927 – died Nov. 19, 2008; age 81). Wayne Heffley died of kidney failure. (Wayne Heffley 1959 Crime & Punishment USA)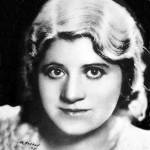 Betty Ross (nee Betty Rosenblum; married Maurice Arram)
American journalist (New York World; The New York Times; Radio Digest; Popular Science), radio host (Around the World with Betty Ross; Peeps at Celebrities), author (Heads and Tales; Bread and Love; Reporter in Petticoats; True Adventures Great Explorers Told Me), & screenwriter (The Hard Guy) (born July 15, 1900 – died Dec. 31, 1964; age 64). (Betty Ross 1931: De Barron)
*Images are public domain or Creative Commons licensed & sourced via Wikimedia Commons, Vimeo, or Flickr, unless otherwise noted*