March 26th Birthdays
If you were born on this day March 26th you share a celebrity birthday with these famous people: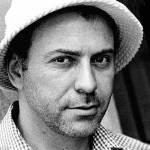 Alan Arkin is 86
Academy Award-winning American actor & director of TV & movies (The Heart is a Lonely Hunter; Catch-22; The In-Laws; Little Miss Sunshine; Argo; Wait Until Dark; Little Murders; Inspector Clouseau; Havana; Popi; Hearts of the West), born March 26, 1934. (Alan Arkin 1975 Photo)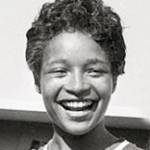 Barbara Jones is 83 (nee Barbara Pearl Jones; aka Barbara Slater)
Retired American track and field sprinter, winner of two gold medals in 4 x 100 m relay (1952 Helsinki Olympics; 1960 Rome Olympic Games), the youngest woman to compete at the Olympics (1952 Helsinki), born March 26, 1937. (Barbara Jones 1960 Photo)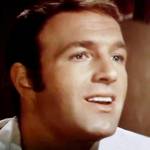 James Caan is 80
American actor of TV (Las Vegas), movies (Honeymoon in Vegas; El Dorado; Brian's Song; Cinderella Liberty; The Godfather; Kiss Me Goodbye; Funny Lady; A Bridge Too Far; Misery; Rollerball; Mickey Blue Eyes; Alien Nation), and senior born March 26, 1940. (James Caan 1971 Rabbit, Run Trailer Screenshot)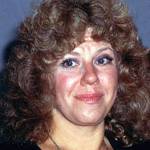 Erica Jong is 78 (nee Erica Mann)
Septuagenarian American poet, feminist, non-fiction writer (Fear of Fifty: A Midlife Memoir; Witches; What do Women Want? bread roses sex power) and novelist (Fear of Flying; Megan's Two Houses; Any Woman's Blues; Fear of Dying) born March 26, 1942. (Erica Jong 1984 Photo: Gorup de Besanez)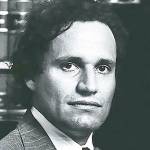 Bob Woodward is 77 (nee Robert Upshur Woodward)
Best-selling septuagenarian American non-fiction author (All The President's Men; The Final Days; Bush at War; State of Denial; The Brethren; Wired; The Secret Man), investigative journalist for The Washington Post (Watergate), born March 26, 1943. (Bob Woodward 1979 Photo)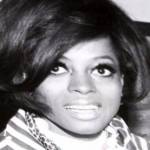 Diana Ross is 76 (nee Diane Ernestine Earle Ross)
American Rock & Roll Hall of Fame and Grammy Award-winning songwriter, singer solo (Ain't No Mountain High Enough; Do You Know Where You're Going To), with The Supremes (Baby Love; Love Child), and actress (Mahogony; Lady Sings the Blues), born March 26 1944. (Diana Ross 1968 Photo)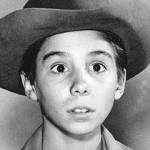 Johnny Crawford is 74 (nee John Ernest Crawford)
American singer (Cindy's Birthday), actor of stage, TV (Mark McCain on The Rifleman), & movies (Courage of Black Beauty; Indian Paint; Village of the Giants; The Naked Ape; The Restless Ones; El Dorado), and septuagenarian born March 26, 1946. (Johnny Crawford 1959 The Rifleman Photo: ABC TV)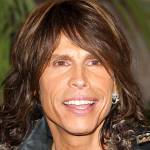 Steven Tyler is 72 (nee Steven Victor Tallarico)
American Rock & Roll Hall of Fame Aerosmith lead singer (I Don't Want to Miss a Thing; Janie's Got a Gun; Dream On; Walk This Way; Sweet Emotion; Dude [Looks Like A Lady]; Angel; Rag Doll; Cryin'), & former American Idol judge, born March 26, 1948. (Steven Tyler 2013 Photo: S Nadal)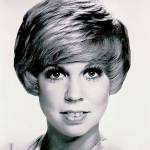 Vicki Lawrenvce is 71 (nee Victoria Ann Axelrad)
Emmy Award-winning American comedian, host & actress of TV (The Carol Burnett Show & Mama's Family; Laverne & Shirley; The Vicki Lawrence Show; Hannah Montana; Great News) and #1 hit singer (The Night The Lights Went Out in Georgia), born March 26, 1949. (Vicki Lawrence 1978 Photo)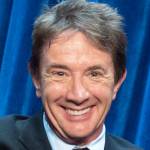 Martin Short is 70
Canadian-American comedian, voice artist, and Tony Award-winning actor of stage, TV (SCTV Channel; Saturday Night Live; Damages; Primetime Glick) and movies (Innerspace; Father of the Bride; Captain Ron; Mars Attacks!; A Simple Wish; Mumford) born March 26, 1950. (Martin Short 2014 Photo: Dominick D)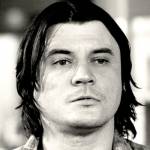 Tony Papenfuss is 70

American actor of TV (Darryl #1 on Newhart & Coach; Murphy Brown), and movies (Into Temptation; I Am Not a Serial Killer; Escape From New York; Firefox; Older Than America; How to Kill a Mockingbird; Sweet Land), and senior citizen born March 26, 1950. (Tony Papenfuss 1980s Newhart Photo)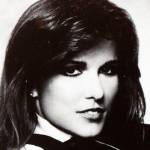 Charly McClain is 64 (nee Charlotte Denise McClain)
American country music singer solo (Radio Heart; Who's Cheatin' Who; That's What You Do To Me; Sleepin' with the Radio On; Dancing Your Memory Away; Sentimental Ol' You), and with Mickey Gilley (Paradise Tonight; Candy Man), born March 26, 1956. (Charly McClain 1976-1987 Photo: Norman Seeff / Epic)
Daytime Emmy Award-winning American talk show producer & host of TV (Entertainment Tonight; Leeza; My Generation; Extra; America Now) and radio (Blockbuster Top 25 Countdown with Leeza Gibbons; Leeza Gibbons' Hollywood Confidential), born March 26, 1957. (Leeza Gibbons Photo: LeezaGibbons.com)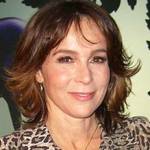 Jennifer Grey is 60
American actress of movies (Dirty Dancing; Ferris Bueller's Day Off; Portraits of a Killer; Lover's Knot; Ritual; Bounce; Bloodhounds of Broadway; Red Dawn; Reckless) and TV (Red Oaks; It's Like, You Know…; Dancing With the Stars), born March 26, 1960. (Jennifer Grey 2010 Photo: Luigi Novi)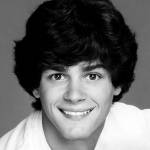 Billy Warlock is 59 (nee William Alan Leming)
55+ American actor of TV (Eddie Kramer on Baywatch; Frankie Brady on Days of Our Lives; A. J. on General Hospital; Happy Days; The Hat Squad; The Young and the Restless; As the World Turns; One Life to Live; Capitol), and movies (Hotshot; Halloween II), born March 26, 1961. (Billy Warlock 1983 Happy Days Photo)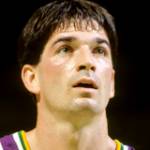 John Stockton is 58
Retired American professional basketball player, Naismith Memorial Basketball Hall of Fame NBA point guard (Utah Jazz, 1984-2003), 1993 NBA All-Star Game MVP, and 10-time NBA All-Star, born March 26, 1962. (John Stockton c. 1984-2003 Photo: Steve Lipofsky Basketballphoto.com)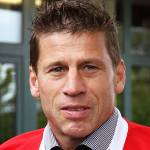 Ulf Samuelsson is 56 ("Robocop")
Retired 55+ Swedish-American NHL hockey defenceman (Hartford Whalers, New York Rangers, Detroit Red Wings, Philadelphia Flyers) with 2 Stanley Cup championships (Pittsburgh Penguins 1991-1992), and Chicago Blackhawks assistant coach, born March 26, 1964. (Ulf Samuelsson 2011 Photo: Armigo)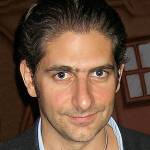 Michael Imperioli is 54
Emmy Award-winning American 50+actor of TV (Christopher Moltisanti on The Sopranos; Life on Mars; Detroit 1-8-7; Californication) and movies (The Lovely Bones; On the Run; The Hungry Ghosts; My Baby's Daddy; Fathers & Sons; Hand Gun), born March 26, 1966. (Michael Imperioli 2007 Photo: Josh Miller)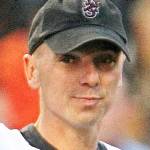 Kenny Chesney is 52 (nee Kenneth Arnold Chesney)
American country music songwriter and singer (You Had Me from Hello; The Boys of Fall; All the Pretty Girls; How Forever Feels; That's Why I'm Here; Don't Happen Twice; The Good Stuff; There Goes My Life; When the Sun Goes Down) born March 26, 1968. (Kenny Chesney 2008 Photo: Keith Allison)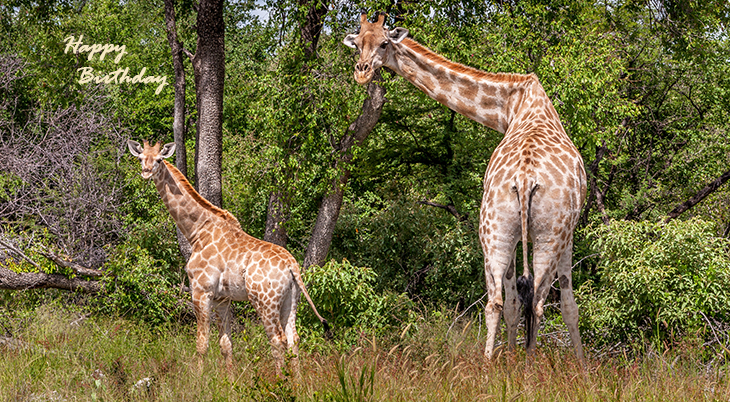 (Mother & Baby Giraffes Photo: Joachim Riegel via Unsplash)
Happy Birthday to everyone celebrating their birthday on March 26th!
And remembering these famous birthdays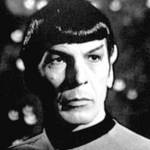 Leonard Nimoy
American actor of TV (Star Trek; Sea Hunt; Mission: Impossible; Fringe) and movies (Invasion of the Body Snatchers; Star Trek: The Motion Picture & sequels; Kid Monk Baroni; Catlow; Star Trek: Into Darkness) (born Mar. 26, 1931 – died Feb. 27, 2015; age 83). Leonard Nimoy died of COPD complications. (Leonard Nimoy 1968 Star Trek Photo: NBC TV)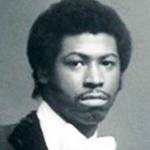 Teddy Pendergrass (nee Theodore DeReese Pendergrass)
American R&B singer solo (It Should've Been You; Joy; Love T.K.O.; Two Hearts; Can't We Try; 2 A.M.; Turn Off the Lights; Close the Door; I Don't Love You Anymore) and with Harold Melvin & the Blue Notes (If You Don't Know Me By Now) (born Mar. 26, 1950 – died Jan. 13, 2010; age 59). Teddy Pendergrass died of respiratory failure. (Teddy Pendergrass 1970s Photo: Columbia)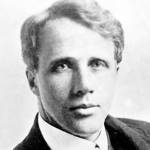 Robert Frost
Pulitzer Prize-winning American poet laureate of Vermont (New Hampshire: A Poem with Notes and Grace Notes; Fire and Ice; Stopping by Woods on a Snowy Evening; Collected Poems; A Further Range; A Witness Tree; The Silken Tent) (born Mar. 26, 1874 – died Jan. 29, 1963; age 88). Cause of death for Robert Frost was prostate surgery complications. (Robert Frost c. 1910-1920 Photo)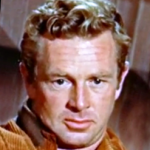 Sterling Hayden (nee Sterling Relyea Walter)
American WWII OSS officer, actor of movies (The Asphalt Jungle; The Eternal Sea; The Golden Hawk; Journey Into Light; Flaming Feather; Hellgate; Flat Top; The Star; Kansas Pacific; The Killing; So Big) and TV (The Godfather Saga) (born Mar. 26, 1916 – died May 23, 1986; age 70). Sterling Hayden died of prostate cancer. (Sterling Hayden 1954 Johnny Guitar)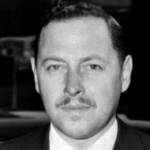 Tennessee Williams (nee Thomas Lanier Williams III)

Tony Award and Pulitzer Prize-winning American Theater Hall of Fame novelist (The Roman Spring of Mrs. Stone), and playwright (Cat on a Hot Tin Roof; The Glass Menagerie; The Rose Tattoo; Sweet Bird of Youth; A Streetcar Named Desire) (born Mar. 26, 1911 – died Feb. 25, 1983; age 71). Tennessee Williams choked to death. (Tennessee Williams 1953 Photo: Walter Albertin)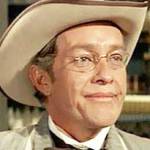 Strother Martin

American character actor of TV (Hotel de Paree; Bonanza; Hawkins; Gunsmoke) and movies (Copper Sky; Cool Hand Luke; The Deadly Companions; An Eye for an Eye; The Ballad of Cable Hogue; Harper; True Grit) (born Mar. 26, 1919 – died Aug. 1, 1980; age 61). Strother Martin died of a heart attack. (Strother Martin 1963 McLintock! Screenshot: Batjac / Paramount Pictures)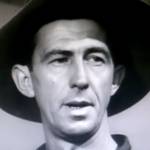 Chips Rafferty (nee John William Pilbean Goffage)
Australian movie actor (The Overlanders; Double Trouble; The Fighting Rats of Tobruk; Kangaroo; 40,000 Horsemen; The Sundowners; The Desert Rats; The Wackiest Ship in the Army; Smiley Gets a Gun; Mutiny on the Bounty; Kona Coast) (born Mar. 26, 1909 – died May 27, 1971; age 62). Chips Rafferty died of a heart attack. (Chips Rafferty 1946 The Overlanders Screenshot)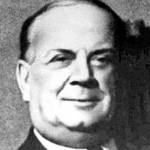 Guccio Gucci
Italian leather craftsman based in Florence, Tuscany, fashion designer and founder of the House of Gucci in 1921 (saddlery, leather bags, accessories), father of House of Gucci chairman Aldo Gucci, and actor Maurizio D'Ancora (nee Rodolfo Gucci) (born Mar. 26, 1881 – died Jan. 2, 1953; age 71). Cause of death for Guccio Gucci is unknown. (Guccio Gucci c 1940 Photo)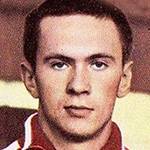 Mikhail Voronin
Soviet Russian gymnast, winner of 2 Olympic gold medals (1968 Mexico City vault & horizontal bar), 7 silver medals (1968 team, all-around, rings, parallel bars; 1972 Munich team & rings) and a bronze medal (1968 pommel horse) (born Mar. 26, 1945 – died May 22, 2004; age 59). Cause of death for Mikhail Voronin is unknown. (Mikhail Voronon c. 1970 Photo)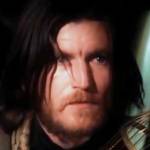 Luke Askew (nee Francis Luke Askew)
American actor of TV (Big Love; Mission: Impossible; Murder, She Wrote; L.A. Law; Quincy M.E.) and movies (Angel Unchained; The Culpepper Cattle Co.; Night of the Serpent; Walking Tall Part II; Easy Rider; The Magnificent Seven Ride!; Cool Hand Luke) (born Mar. 26, 1932 – died Mar. 29, 2012; age 80). Luke Askew died of lung cancer. (Luke Askew 1972 The Great Northfield Minnesota Raid)
Harry Fleer
American actor of TV (Death Valley Days; The Beverly Hillbillies; The Texan; Tales of Wells Fargo; Perry Mason; The Life and Legend of Wyatt Earp; The Twilight Zone; Have Gun – Will Travel) and movies (Tormented; Devil's Partner; The Unearthly; The St. Tammany Miracle) (born Mar. 26, 1916 – died Oct. 14, 1994; age 78). Cause of death for Harry Fleer is unknown. (Harry Fleer Tombstone Territory)
*Images are public domain or Creative Commons licensed & sourced via Wikimedia Commons, Vimeo, or Flickr, unless otherwise noted*