June 26th Birthdays
If you were born on June 26th you share a birthday with these famous people: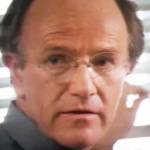 Josef Sommer is 85 (nee Maximilian Josef Sommer)

Octogenarian German-American actor of stage, TV and movies (Dirty Harry; Dracula's Widow; Oliver's Story; Hide in Plain Sight; Absence of Malice; Hanky Panky; Still of the Night; Silkwood; Iceman; Witness; The Mighty Ducks, Patch Adams), born June 26, 1934. (Josef Sommer 1983 Saigon – Year of the Cat)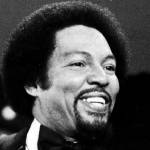 Billy Davis Jr. is 81
Grammy Award-winning American singer with the 5th Dimension (Up, Up and Away; Aquarius / Let the Sunshine In) & wife Marilyn McCoo (You Don't Have to Be a Star To Be in My Show), TV host (The Marilyn McCoo & Billy Davis Jr. Show), and octogenarian born June 26, 1938. (Billy Davis Jr. 1977 Photo: CBS)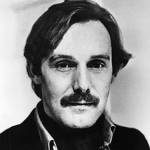 Clive Francis is 73
Septuagenarian English actor of stage, TV (The Crown; Poldark; David Copperfield; New Scotland Yard; Rough Justice; May to December; Lipstick on Your Collar; Middlemarch), and movies (Inspector Clouseau; A Clockwork Orange), born June 26, 1946. (Clive Francis 1984 A Married Man Photo)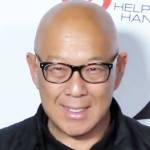 Michael Paul Chan is 69
American character actor of TV (Mike Tao on The Closer & Major Crimes; Rick Chen on Valley of the Dolls; The PJs; Robbery Homicide Division; Arrested Development; The Wonder Years), movies (Spy Game; Runaway; The Goonies), and senior born June 26, 1950. (Michael Paul Chan 2016 Hollywood To You)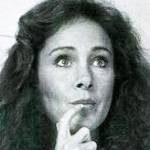 Pamela Bellwood is 68 (nee Pamela Anne King)
American actress of stage, TV (Claudia Carrington on Dynasty; Deadman's Curve; W.E.B.; Mannix; Boon; Murder, She Wrote; Cannon; Baretta; Matt Helm; Rhoda; Ironside) and movies (Airport '77; Hangar 18; The Incredible Shrinking Woman) born June 26, 1951. (Pamela Bellwood 1978 W.E.B. Photo: NBC)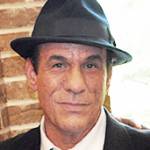 Robert Davi is 66

American actor of TV (Agent Bailey Malone on Profiler & The Pretender; Wiseguy; Stargate: Atlantis) and movies (Wild Thing; Body Count; Licence to Kill; Cops and Robbersons; The Showgirls; Goonies; Raw Deal; Die Hard), and senior born June 26, 1953. (Robert Davi 2013 Photo: Mad Prodigy Productions)
Mick Jones is 64 (nee Michael Geoffrey Jones)
Sixty-plus English rock musician (keyboards, drums), songwriter, founding member & lead guitarist for The Clash (London Calling; Rock the Casbah; Should I Stay or Should I Go; Straight to Hell), born June 26, 1955. (Mick Jones 1987 The Clash Photo: (c) 1987 by Nancy J. Price)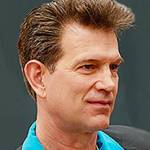 Chris Isaak is 63 (nee Christopher Joseph Isaak)
American 60+ rock musician, songwriter, & singer (Wicked Game; Somebody's Crying; Baby Did a Bad, Bad, Thing; Blue Hotel), personality & actor of TV (The Chris Isaak Show; The X Factor) and movies (Little Buddha; Twin Peaks: Fire Walk With Me), born June 26, 1956. (Chris Isaak 2014 Photo: Justin Higuchi)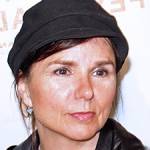 Patty Smyth is 62 (nee Patricia Smyth)
American new wave songwriter & singer solo (Sometimes Love Just Ain't Enough [Don Henley duet]; Look What Love Has Done [James Ingram duet]; Wish I Were You; Downtown Train; No Mistakes; I Should Be Laughing; Never Enough) and with Scandal (Goodbye to You; Warrior), born June 26, 1957. (Patty Smyth 2008 Photo: David Shankbone)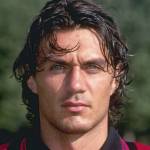 Paolo Maldini is 51 ("Il Capitano")
Fifty-plus retired Italian professional soccer (football) player, defender & captain for A.C. Milan and Italy's national team, and World Cup all-star team, 2002 FIFA World Cup Dream Team, and co-owner of Miami FC (North American Soccer League), born June 26, 1968. (Paolo Maldini 1996 Photo)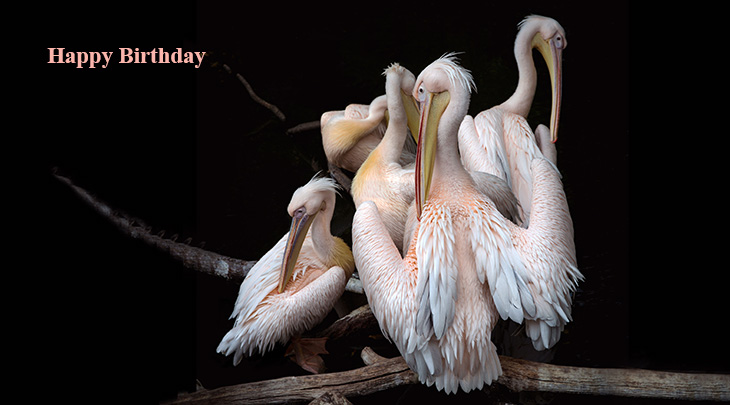 (Pink Pelicans at Am Tierpark, Berlin, Germany Photo: Olivier Guillard via Unsplash)
Happy Birthday to everyone celebrating their birthday on June 26th!
And remembering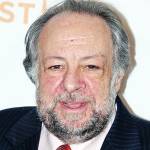 Ricky Jay (nee Richard Jay Potash)
American magician, writer & actor of stage, TV (Deadwood; The Unit), and movies (House of Games; Things Change; Homicide; The Spanish Prisoner; Boogie Nights; Tomorrow Never Dies; Mystery Men; The Great Buck Howard; The Prestige) (born June 26, 1946 – died Nov. 24, 2018; age 72). Cause of death for Ricky Jay is unknown. (Ricky Jay 2008 Photo: David Shankbone)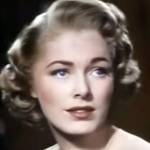 Eleanor Parker
American actress in movies (Of Human Bondage; Chain Lightning; Detective Story; Scaramouche; The Man With the Golden Arm; Return to Peyton Place; The Sound of Music; The Seventh Sin; Interrupted Melody) and TV (Bracken's World; The Love Boat) (born June 26, 1922 – died Dec. 9, 2013; age 91). Eleanor Parker died of pneumonia. (Eleanor Parker 1950 Valentino)  
Willy Messerschmitt (nee Wilhelm Emil Messerschmitt)

German aircraft manufacturer and designer of the S9 glider, WWII airplane Messerschmitt Bf109, and world airspeed record-setting airplane (until 1969), the Messerschmitt Me209 (born June 26, 1898 – died Sept. 15, 1978; age 80). Willy Messerschmitt's cause of death is unknown. (Willy Messerschmitt 1958 Photo: Bundesarchiv, Bild 146-1969-169-19 / CC-BY-SA 3.0)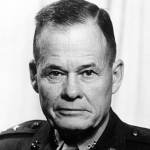 Chesty Puller (nee Lewis Burwell Puller)

Most decorated American U.S. Marine (5 Navy Crosses, Distinguished Service Cross, Silver Star Medal, 2 Legion of Merit, Bronze Star, Purple Heart & 3 Air Medals), Lieutenant General who fought in WWII, Korean War, and "Banana Wars" (born June 26, 1898 – died Oct. 11, 1971; age 73). Cause of death for Chesty Puller is unknown. (Chesty Puller Photo: U.S. Marine Corps)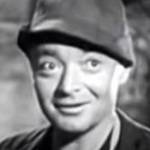 Peter Lorre (nee László Löwenstein)
Austro-Hungarian-American character actor of stage, TV, and movies (Casablanca; The Maltese Falcon; Casino Royale; Mr. Moto's Gamble; Crime and Punishment; Strange Cargo; Three Strangers; Arsenic and Old Lace; Beat the Devil; Confidential Agent) (born June 26, 1904 – died Mar. 23, 1964; age 59). Peter Lorre died of a stroke. (Peter Lorre 1947 My Favorite Brunette)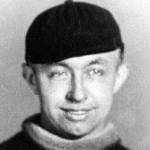 George Hainsworth
Hockey Hall of Fame Canadian professional hockey player, WCHL goalie (Saskatoon Crescents), NHL goaltender (Montreal Canadiens – 1930-1931 Stanley Cups & 1927-1929 Vezina Trophy winner; Toronto Maple Leafs) (born June 26, 1893 – died Oct. 9, 1950; age 57). George Hainsworth died in a car accident.(George Hainsworth c 1926-37 Photo: Rejean Tremblay)
*Images are public domain or Creative Commons licensed & sourced via Wikimedia Commons, Vimeo, YouTube, or Flickr, unless otherwise noted*