June 3rd Birthdays
If you were born on June 3rd you share a celebrity birthday with these famous people: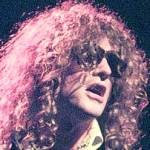 Ian Hunter is 84 (nee Ian Hunter Patterson)
English rock musician, songwriter (Once Bitten, Twice Shy; Cleveland Rocks), lead singer of Mott the Hoople (All the Young Dudes; One of the Boys; The Golden Age of Rock 'n' Roll; All the Way From Memphis; Roll Away the Stone; Just Another Night), born June 3, 1939. (Ian Hunter 1973: Jim Summaria)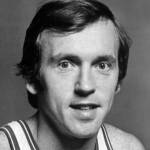 Billy Cunningham is 80 (nee William John Cunningham)
Naismith Memorial Basketball Hall of Fame NBA & ABA American basketball player (Philadelphia 76ers; Carolina Cougars), 1967 NBA champion, 1973 ABA MVP & All-Star, NBA head coach (Philadelphia 76ers), born June 3, 1943. (Billy Cunningham mid-1970s Photo: Philadelphia 76ers)
Tristan Rogers is 77
Australian-American voice artist & actor of TV (Robert Scorpio on General Hospital; Colin Atkinson on The Young and the Restless; Commissioner Lex Martin on The Bay; The Bold and the Beautiful; Fast Track; The Link Men; Number 96; Studio City) and movies (The Rescuers Down Under), born June 3, 1946.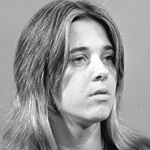 Suzi Quatro is 73 (nee Susan Kay Quatro)
American bass guitarist, rock singer, and songwriter (Stumblin' In; Can the Can; 48 Crash; Devil Gate Drive; If You Can't Give Me Love; Your Mamma Won't Like Me; The Wild One), actress of stage and TV (Leather Tuscadero on Happy Days), born June 3, 1950. (Suzi Quatro 1973 Photo: Beeld en Geluid Wiki)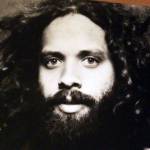 Dan Hill is 69 (nee Daniel Grafton Hill IV; brother of Lawrence Hill)

Canadian singer-songwriter (Sometimes When We Touch; Let the Song Last Forever; All I See is Your Face; Never Thought [That I Could Love]; Growin' Up; It's a Long Road; Can't We Try [Vonda Shepard duet]), born June 3, 1954. (Dan Hill 1977 Photo: Finkelstein-Fiedler Co Ltd / 20th Century Fox Records)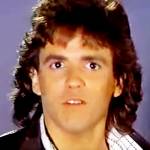 Scott Valentine is 65

American actor of TV movies and series, (Nick Moore on Family Ties; Black Scorpion; The Art of Being Nick; Lady Boss), films (My Demon Lover; Killer Instinct; To Sleep With a Vampire; Going to the Chapel; Double Obsession; The Unborn II), born June 3, 1958. (Scott Valentine 1986 Wendy's Commercial)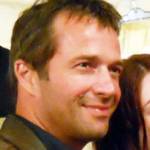 James Purefoy is 59 (ex of Holly Aird)
English actor of TV (The Following; Rome; Coasting; The Philanthropist; Hap and Leonard; Altered Carbon) & films (Vanity Fair; Resident Evil; A Knight's Tale; Mansfield Park; Jilting Joe; George and the Dragon; This Charming Man), born June 3, 1964. (James Purefoy 2011: The Local People Photo Archive)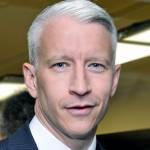 Anderson Cooper is 56 (son of Gloria Vanderbilt & Wyatt Emory Cooper)
Emmy & Peabody-winning American TV news host for CNN (Anderson Cooper 360°; Anderson Live; CNN Heroes), CBS (60 Minutes), ABC (World News Now), writer & author (Dispatches from the Edge), born June 3, 1967. Great-grandson of Cornelius Vanderbilt. (Anderson Cooper 2010: Tulane PR)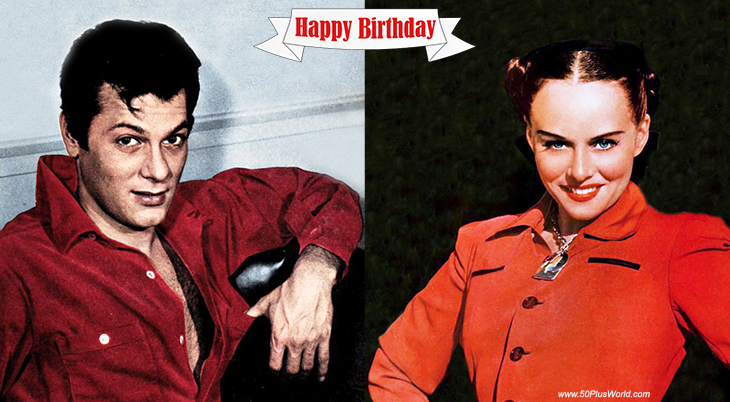 (Tony Curtis 1955 | Paulette Goddard 1940: Paul Hesse)
Happy Birthday to everyone celebrating their birthday on June 3rd!
Remember These June 3rd Famous Birthdays
Academy Award-winning American screenwriter (Brokeback Mountain; The Evening Star; Texasville) and 1985 Pulitzer Prize-winning novelist (Lonesome Dove; The Last Picture Show; Terms of Endearment; The Desert Rose; Buffalo Girls; Horseman, Pass By) (born June 3, 1936 – died Mar. 25, 2021; age 84). (Larry McMurtry 1972 Photo: CC BY – Rights belong to Rice University)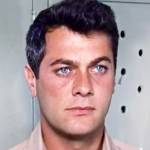 Tony Curtis (nee Bernard Schwartz; ex of Janet Leigh, Christine Kaufmann)

American actor of movies (Some Like It Hot; Houdini; Trapeze; The Defiant Ones; The Rat Race; Spartacus; The Great Race; The Boston Strangler; The Great Impostor; Captain Newman, M.D.; Sierra; The Vikings; Winchester '73) & TV (The Persuaders!; Vega$) (born June 3, 1925 – died Sept. 20, 2010; age 85). Father of Jamie Lee Curtis. (Tony Curtis 1959 Operation Petticoat)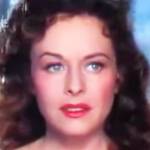 Paulette Goddard (nee Marion Levy)
American Ziegfeld Girl dancer & film actress (So Proudly We Hail!; Modern Times; The Great Dictator; Second Chorus; Variety Girl; Reap the Wild Wind; Star Spangled Rhythm; Kitty; Sins of Jezebel; Paris Model; The Cat and the Canary) (born June 3, 1910 – died Apr. 23, 1990; age 79). Ex of Burgess Meredith, Charlie Chaplin, Erich Maria Remarque. (Paulette Goddard 1947 Unconquered)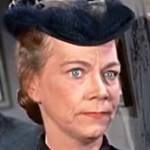 Ellen Corby (nee Ellen Hansen)
Emmy Award-winning American actress of TV (Grandma Walton on The Waltons; Trackdown; The Lucy Show; Bonanza; The F.B.I.) and movies (I Remember Mama; The Homecoming: A Christmas Story; Little Women; Captain China; Vertigo; Sabrina) (born June 3, 1911 – died Apr. 14, 1999; age 87). Ellen Corby was sick before she died of a stroke. (Ellen Corby 1960 Bonanza)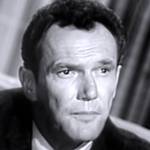 John Kellogg (nee Giles Vernon Kellogg Jr.)
American actor of TV (Jack Chandler on Peyton Place; The Untouchables; Bonanza; Gunsmoke; The Virginian; St. Elsewhere; Longstreet; Daniel Boone) and movies (The Thirteenth Hour; Violets Are Blue; Twelve O'Clock High; The Greatest Show on Earth) (born June 3, 1916 – died Feb. 22, 2000; age 83). John Kellogg died of Alzheimer's Disease. (John Kellogg 1960 One Step Beyond)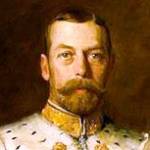 King George V (nee George Frederick Ernest Albert)
English King of the United Kingdom & British Dominions, Emperor of India. Grandson of Queen Victoria, son of King Edward VII, father of King Edward VIII & King George VI; grandfather of Queen Elizabeth II; great-grandfather of King Charles III; great-great-grandfather of William, Prince of Wales (born June 3, 1865 – died Jan. 20, 1936; age 70). (King George V 1911: Luke Fildes)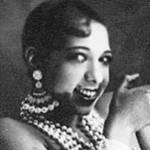 Josephine Baker (nee Freda Josephine McDonald)

American-French Paris Folies Bergère singer, dancer, burlesque entertainer, actress in movies (Zouzou; Moulin Rouge; Princesse Tam-Tam; The French Way; Siren of the Tropics), WWII French Resistance supporter, and civil rights activist (born June 3, 1906 – died Apr. 12, 1975; age 68). Josephine Baker died of a cerebral hemorrhage. (Josephine Baker 1927: Lucien Waléry)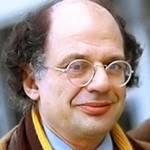 Allen Ginsberg (nee Irwin Allen Ginsberg)
Jewish-American Beat Generation writer, poet (Howl and Other Poems; Kaddish and Other Poems; Reality Sandwiches; Planet News; Iron Horse; Deliberate Prose; September on Jessore Road; CIA Dope calypso) and peace activist (born June 3, 1926 – died Apr. 5, 1997; age 70). Allen Ginsberg had hepatitis and died of liver cancer. (Allen Ginsberg 1978 Photo: Ludwig Urning)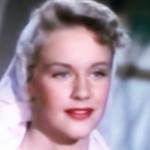 Dorothy Patrick (nee Dorothea Wilma Davis; ex of Lynn Patrick)
Canadian movie actress (Follow Me Quietly; Boy's Ranch; The Mighty McGurk; Thunder Pass; High Wall; Alias a Gentleman; The Blonde Bandit; Tarnished; The Outlaw Stallion; 711 Ocean Drive; Tangier Incident; Torch Song; The View from Pompey's Head) (born June 3, 1921 – died May 31, 1987; age 65). Dorothy Patrick died of a heart attack. (Dorothy Patrick 1946 Till The Clouds Roll By)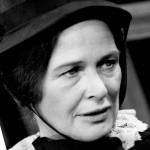 Colleen Dewhurst (ex of George C. Scott; mother of Campbell Scott)
Tony & Emmy-winning Canadian-American actress of stage, TV (Marilla Cuthbert on Anne of Green Gables & Anne of Avonlea; Murphy Brown) and movies (The Cowboys; McQ; Annie Hall; Ice Castles; The Dead Zone; Dying Young; Tribute; The Last Run) (born June 3, 1924 – died Aug. 22, 1991; age 67). (Colleen Dewhurst 1971 The Trial of Susan B. Anthony)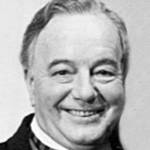 Maurice Evans
English-American Shakespearean actor of stage, TV (Maurice on Bewitched; Tarzan; Batman; Hamlet), and movies (White Cargo; The Path of Glory; Gilbert and Sullivan; Hamlet; Planet of the Apes; Rosemary's Baby; Androcles and the Lion) (born June 3, 1901 – died Mar. 12, 1989; age 87). Maurice Evans died of heart failure. (Maurice Evans 1971 Bewitched Photo: ABC Television)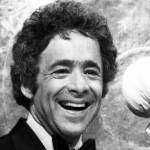 Chuck Barris (nee Charles Hirsch Barris)
American songwriter (Palisades Park), TV game show creator, producer & host (The Gong Show; The Dating Game; The Newlywed Game; Dream Girl of '67; The Bobby Vinton Show; Treasure Hunt), and author (Confessions of a Dangerous Minds) (born June 3, 1929 – died Mar. 21, 2017; age 87). Chuck Barris died of natural causes. (Chuck Barris 1976 Photo: NBC Television)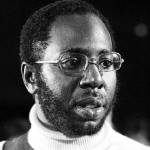 Curtis Mayfield
Grammy and Rock & Roll Hall of Fame American guitarist, music producer, songwriter (He Will Break Your Heart; Let's Do It Again), singer (Super Fly; Freddie's Dead; People Get Ready; We're a Winner; Amen; It's All Right) (born June 3, 1942 – died Dec. 26, 1999; age 57). Curtis Mayfield died of diabetes complications. (Curtis Mayfield 1972 Photo: Beeld en Geluidwiki)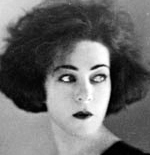 Alla Nazimova (nee Marem-Ides Leventon; aka Alia Nasimoff)

Russian stage actress, classic & silent movie star (War Brides; Camille; Blood and Sand; Salomé; The Red Lantern; Out of the Fog; The Brat; A Doll's House; Escape; The Bridge of San Luis Rey; In Our Time; Since You Went Away; Billions) (born June 3, 1879 – died July 13, 1945; age 66). Ex-partner of Charles Bryant, Glesca Marshall. (Alla Nazimova 1921: Arthur Rice / LACMA)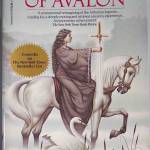 Marion Zimmer Bradley (nee Marion Eleanor Zimmer)
American historical and sci-fi fantasy novelist under her own name (The Mists of Avalon; Avalon series; Darkover planet series; The Firebrand), and fiction author as Lee Chapman, Miriam Gardner, & Morgan Ives (born June 3, 1930 – died Sept. 25, 1999; age 69). Marion Zimmer Bradley died 4 days after a heart attack. (The Mists of Avalon Book Cover Photo: Chris Drumm)
Leo Gorcey
American actor of stage, radio, Bowery Boys, East Side Kids, Dead End Kids, and other movies (Bowery to Bagdad; So This is New York; Come Out Fighting; Midnight Manhunt; Million Dollar Kid; Destroyer; Maisie Gets Her Man; Born to Sing; Out of the Fog; Gallant Sons) (born June 3, 1917 – died June 2, 1969; age 51). Leo Gorcey died of liver failure. (Leo Gorcey 1941 Bowery Blitzkrieg)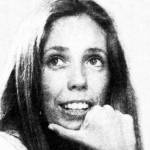 Melissa Mathison (ex of Harrison Ford)
American producer & screenwriter of TV (Son of the Morning Star) and movies (E.T. the Extra-Terrestrial; The Indian in the Cupboard; The Black Stallion; The Escape Artist; Kundun; The BFG; Ponyo; Twilight Zone: The Movie) (born June 3, 1950 – died Nov. 4, 2015 age 65). Melissa Mathison died of neuroendocrine cancer. (Melissa Mathison 1982: Peter Mosees)
*Images are assumed to be in the public domain or Creative Commons licensed & sourced via Wikimedia Commons, Vimeo, or Flickr, unless otherwise noted*