June 13th Birthdays
If you were born on June 13th you share a birthday with these famous people: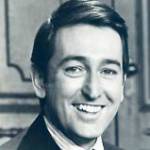 Bob McGrath is 87 (nee Robert Emmet McGrath)

American children's author, musician, singer (Sing Me a Story), & actor of TV (Bob on Sesame Street; Sing Along With Mitch; Show of Hearts), movies (Follow That Bird; The Adventures of Elmo in Grouchland), and septuagenarian born June 13, 1932. (Bob McGrath 1970 Meet Bob McGrath Photo:TV Scout)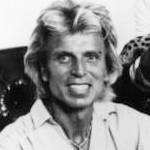 Siegfried Fischbacher is 80

Retired septuagenarian German-American exotic animal (white lions & tigers) magician of Las Vegas stages (Mirage), movies, & TV (Father of the Pride; The Art of Magic; Siegfried and Roy: The Magic Box), born June 13, 1939. (Siegfried Fischbacher 1984 Photo: Lifestyles of the Rich and Famous)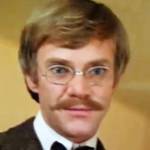 Malcolm McDowell is 76 (nee Malcolm John Taylor)
English septuagenarian actor of TV (Mozart in the Jungle; Heroes; Entourage; Franklin & Bash; The Mentalist) & movies (A Clockwork Orange; Royal Flash; Voyage of the Damned; Time After Time; Star Trek: Generations; Cat People) born June 13, 1943. (Malcolm McDowell 1979 Time After Time Trailer)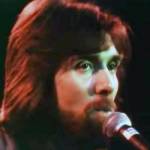 Dennis Locorriere is 70
American singer, songwriter, and founding member of rock group Dr. Hook & the Medicine Show (Sylvia's Mother; The Cover of Rolling Stone; Sharing the Night Together; Only Sixteen; When You're in Love with a Beautiful Woman), and senior born June 13, 1949. (Dr Hook - Dennis Locorriere - A Little Bit More)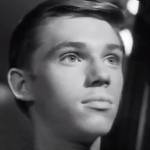 Richard Thomas is 68
American actor of movies and TV (John-Boy on The Waltons; Frank Gaad on The Americans; The Adventures of Swiss Family Robinson; The Edge of Night; As the World Turns; From These Roots; Just Cause), and senior born June 13, 1951. (Richard Thomas 1965 Seaway Screenshot)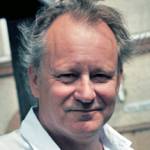 Stellan Skarsgård is 68
Swedish senior, and movie actor (Good Will Hunting; Amistad; Ronin; The Glass House, Pirates of the Caribbean films; Mamma Mia!; The Girl With the Dragon Tattoo; The Hunt for Red October; Deep Blue Sea; Avengers; Thor) born June 13, 1951. (Stellan Skarsgård 2009 Photo: Jonas Nilsson / Daniel Case)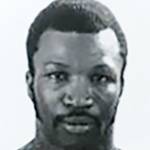 Mike Weaver is 68 (nee Michael Dwayne Weaver; "Hercules")
Retired American professional boxer, WBA heavyweight title holder (1980-1982), formerly a sparring partner for Muhammad Ali & Ken Norton, US Marine Corps Vietnam veteran, and senior citizen born June 13, 1951. (Mike Weaver 1985 Photo: HBO)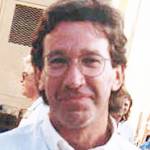 Tim Allen is 66
American senior, stand-up comedian, producer, screenwriter, & actor of TV (Tim Taylor on Home Improvement; Mike Baxter on Last Man Standing) and movies (The Santa Clause films; Galaxy Quest; Wild Hogs; Meet Wally Sparks; Toy Story movies), born June 13, 1953. (Tim Allen 1993 Photo: Alan Light)
Bo Donaldson is 65
Sixty-plus American songwriter, singer, and founding member of Bo Donaldson and the Heywoods (Billy Don't Be a Hero; Who Do You Think You Are; The Heartbreak Kid; Our Last Song Together), born June 13, 1954.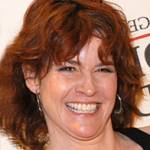 Ally Sheedy is 57 (nee Alexandra Elizabeth Sheedy)

American "Brat Pack" 55+ actress of stage, movies (Maid to Order; Betsy's Wedding; St. Elmo's Fire; The Breakfast Club; WarGames; Oxford Blues; Only the Lonely), TV (Psych), & author (She Was Nice to Mice), born June 13, 1962. (Ally Sheedy 2003 Photo: Anders Krusberg / Peabody Awards)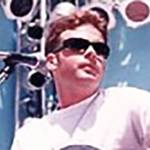 Jamie Walters is 50 (nee James Leland Walters Jr.)
American musician, singer (How Do You Talk to an Angel?; Hold On) and actor of TV (Ray Pruit on Beverly Hills, 90210; Alex O'Brien on The Heights; The Young Riders; As the World Turns; Quantum Leap; To Serve and Protect) and movies (Shout; The Mumbo Jumbo; Bed & Breakfast; Burnzy's Last Call), born June 13, 1969. (Jamie Walters 1996 Photo: Vicioso1)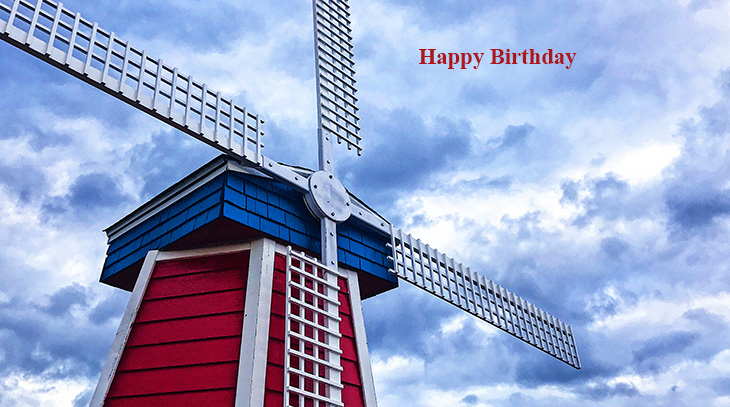 (Windmill Photo: Melissa Askew via Unsplash)
Happy Birthday to everyone celebrating their birthday on June 13th!
And remembering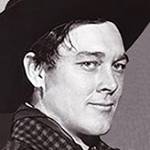 Ben Johnson (nee Ben Johnson Jr.; "Son")
World champion American rodeo cowboy, stuntman & Academy Award-winning actor (Rio Grande; She Wore a Yellow Ribbon; War Drums; The Rare Breed; The Undefeated; The Last Picture Show; Chisum; Breakheart Pass; Grayeagle) (born June 13, 1918 - died Apr. 8, 1996; age 77). Ben Johnson died of a heart attack. (Ben Johnson 1950 Wagon Master Photo: RKO Radio)
Basil Rathbone (nee Philip St. John Basil Rathbone)

South African-English Shakespearean actor of stage, TV, and movies (The School for Scandal; David Copperfield; The Hound of the Baskervilles; The Adventures of Sherlock Holmes, Frenchman's Creek; We're No Angels) (born June 13, 1892 - died July 17, 1967; age 75). Basil Rathbone died of a heart attack. (Basil Rathbone 1939 The Hound of the Baskervilles)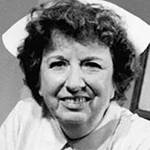 Mary Wickes (nee Mary Isabella Wickenhauser)

American actress of TV (The Halls of Ivy; Make Room for Daddy; Doc; Father Dowling Mysteries) and movies (White Christmas; The Trouble With Angels; Sister Act; Too Much Johnson; On Moonlight Bay) (born June 13, 1910 - died Oct. 22, 1995; age 85). Mary Wickes had breast cancer before dying of complications from surgery. (Mary Wickes 1975 Doc Photo: CBS Television)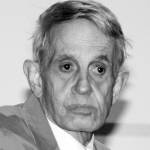 John Forbes Nash Jr.
1994 Economic Sciences Nobel Prize-winning American mathematician (game theory; partial differential equations; differential geometry; Nash-Moser theorem), inspiration for the book and movie A Beautiful Mind (2001) born June 13, 1928 - died May 23, 2015; age 86). John Forbes Nash Jr. was killed in a car crash.  (John Forbes Nash Jr. 2006 Photo: Elke Wetzig / Elya)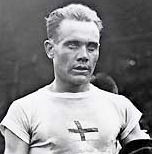 Paavo Nurmi
Finnish Olympic athlete who set middle and long-distance world records, winner of 9 Olympic gold medals (1920 - 10k, Indiv. & Team cross country; 1924 Paris - 1500m, 5000m, Indivi.  & Team Cross country, 3000m Team; 1928 - 10k), (born June 13, 1897 - died Oct. 2, 1973; age 76). Paavo Nurmi had a heart attack and stroke before he died. (Paavo Nurmi 1924 Photo)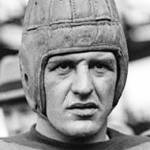 Red Grange (nee Harold Edward Grange; "The Galloping Ghost")
American charter member of both the College and Pro Football Halls of Fame, NFL football halfback player (Chicago Bears; New York Yankees), 3-time All American (1923, 1934, 1925) and NFL 1920s All-Decade Team (born June 13, 1903 - died Jan. 28, 1991; age 87). Red Grange had Parkinson's Disease before he died. ( Harold Grange 1925 Photo: LoC)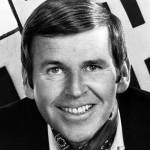 Paul Lynde
American actor of stage, TV (The Hollywood Squares; Uncle Arthur on Bewitched; Donny and Marie; The Paul Lynde Show; The New Temperatures Rising Show), and movies (Bye Bye Birdie; The Glass Bottom Boat; For Those Who Think Young; Charlotte's Web) (born June 13, 1926 - died Jan. 11, 1982; age 55). Paul Lynde died of a heart attack. (Paul Lynde 1970 Photo)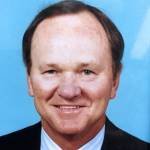 Tom Cheek (nee Thomas F. Cheek)
American radio broadcaster, MLB baseball sports radio broadcaster "Voice of the Toronto Blue Jays" from 1977-2004, and broadcast team member for ABC Sports (1980 & 1984 Winter Olympics), and author (Road to Glory) (born June 13, 1939 - died Oct. 9, 2005; age 66). Tom Cheek had a brain tumor before he died. (Tom Cheek 1990s Photo: By Permission of Shirley Cheek)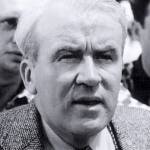 Harry Shannon
American actor of TV (Rawhide) & movies (Someone to Remember; Alaska Highway; Witness to Murder; Citizen Kane; The Middleton Family at the New York World's Fair; The Saint in Palm Springs; Mary Ryan, Detective; Song of Texas) (born June 13, 1890 - died July 27, 1964; age 74). Cause of death for Harry Shannon is unknown. (Harry Shannon 1940 Too Many Girls Photo: Gaston Longet)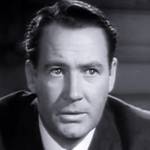 Ian Hunter
British actor of stage, TV (The Adventures of Robin Hood) and movies (The Little Princess; A Midsummer Night's Dream; Strange Cargo; That Certain Woman; A Yank at Eton; Edward, My Son; Bitter Sweet; Maisie; Comet Over Broadway; Confession) (born June 13, 1900 - died Sept. 22, 1975; age 75). Cause of death for Ian Hunter is unknown. (Ian Hunter 1940 Gallant Sons Trailer)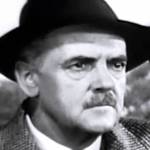 Larry Keating (nee Lawrence Keating)
American actor of TV (Harry Morton on The George Burns and Gracie Allen Show; Roger Addison on Mister Ed) and movies (Something for the Birds; Above and Beyond; Inferno; Gypsy Colt; The Mating Season; Follow the Sun; When Worlds Collide) (born June 13, 1899 - died Aug. 26, 1963; age 64). Larry Keating had leukemia before he died. (Larry Keating 1957 The Wayward Bus)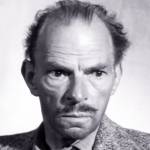 Ivor Barnard
British actor of stage, radio, TV, and movies (Great Expectations; Sin of Esther Waters; Paper Orchid; Sally in Our Alley; Sleeping Car; Love, Life & Laughter; The Village Squire; Someday; I Married a Spy; What a Man!; Vacation From Marriage; Sea Devils) (born June 13, 1887 - died June 30, 1953; age 66). Cause of death for Ivor Barnard is unknown. (Ivor Barnard 1953 Beat the Devil)
Dorothy Leigh Sayers
English poet, translator (Dante's Divine Comedy), and crime fiction mystery novelist, creator of the Lord Peter Wimsey character (Whose Body?; Clouds of Witness; Unnatural Death; Strong Poison; The Floating Admiral; Murder Must Advertise) (born June 13, 1893 – died Dec. 17, 1957; age 64). Dorothy Sayers died of a coronary thrombosis. 
Bobby Freeman (nee Robert Thomas Freeman)

American record producer, songwriter, R&B and soul singer of the Top 5 hit singles Do You Want to Dance (1958) and C'mon and Swim (1964) (born June 13, 1940 - died Jan. 23, 2017 age 76). Bobby Freeman died of natural causes. 
*Images are public domain or Creative Commons licensed & sourced via Wikimedia Commons, Vimeo, or Flickr, unless otherwise noted*