Sexy Eyes & More - Dr. Hook's Dennis Locorriere
The songs & story behind 8 of the best from Dr. Hook & Dennis Locorriere: Sylvia's Mother, The Cover of Rolling Stone, Only Sixteen, A Little Bit More, Sharing the Night Together, Sexy Eyes, and When You're In Love With a Beautiful Woman.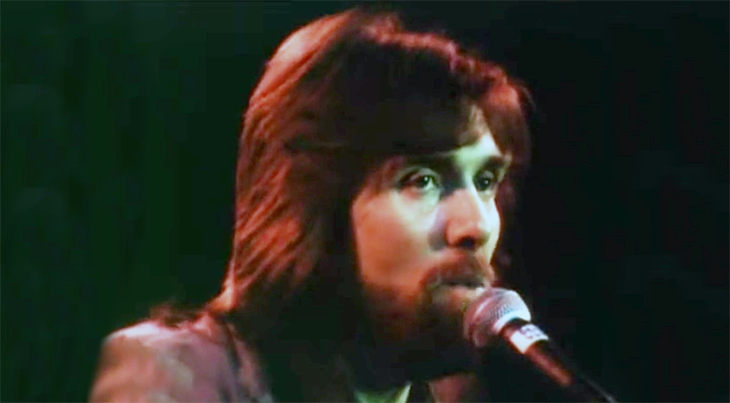 (Dr. Hook – Dennis Locorriere – A Little Bit More Screenshot)
The former Dr. Hook lead vocalist, songwriter, guitarist, baby boomer and senior Dennis Locorriere was born on June 13, 1949 in Union City, New Jersey. By 1969, Locorriere was the bass player for a new group being formed by former "The Chocolate Papers" bandmates George Cummings, Ray Sawyer, and Billy Francis.
The band played gigs in New Jersey bars for several years, where Locorriere met his future wife Mary Ann. 
According to a 1973 interview with Lakeland's The Ledger newspaper, Mary Ann and Dennis Locorriere got married just 6 months after their first meeting. Son Jessejames Locorriere was born in January, 1971, and is now an actor of TV & films (he recently had roles on Ozark and Nashville). Jessejames (who looks a lot like his dad) is also a father himself, making Dennis Locorriere a grandfather.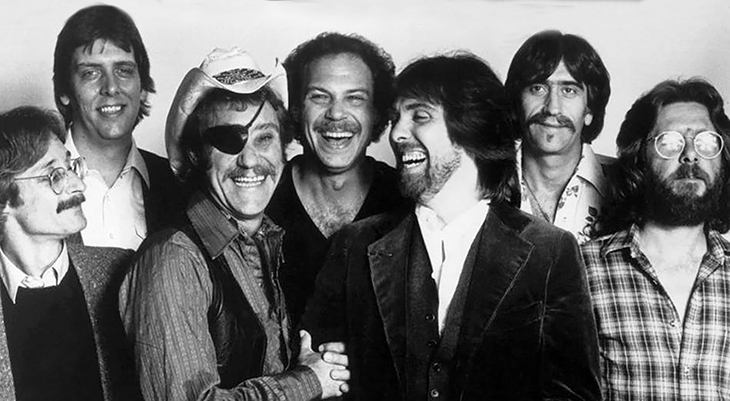 (Dennis Locorriere & Ray Sawyer with Dr. Hook 1980 Photo: PolyGram Records)
Dr. Hook & The Medicine Show (shortened to Dr. Hook in 1975) had their first hit single with Sylvia's Mother (1972), written by songwriter, poet, and cartoonist Shel Silverstein. Sylvia's Mother made it to #5 on the US charts and was included on their debut album Doctor Hook (1971), on which Locorriere sang lead vocals, and played guitar, bass guitar and harmonica.
Below, Dennis Locorriere singing Sylvia's Mother in a live performance with Dr. Hook, in the 1970's. Note the long full beard on Locorriere!
The following year, Dr. Hook's second hit single The Cover of Rolling Stone (1972), written by Shel Silverstein and included on their second album Sloppy Seconds (1972), came close to the success of Sylvia's Mother, reaching #6 in the US.
According to author Gavin Edwards (Is Tiny Dancer Really Elton's Little John?: Music's Most Enduring Mysteries, Myths, and Rumors Revealed), Dr. Hook guitarist Rik Elswit said the band had been struggling to find a follow-up hit to Sylvia's Mother, and as the song lyrics go, 
"We keep gettin' richer but we can't get our picture on the cover of the Rolling Stone."
Elswit said songwriter Shel Silverstein had asked the band if they wanted to be on a Rolling Stone cover (duh), and then played the song for them. Elswit recalled the song was quickly recorded within a few hours: 
"The dope being excellent, we were in no shape to really evaluate the song. So after we picked ourselves up off the floor and stifled most of the laughing, we went right about recording it."
The next year, a caricature of Dr. Hooks' Ray Sawyer, Dennis Locorriere, and another bandmember in the background, did indeed appear on the cover of Rolling Stone magazine (March, 1973).
Riding high on the wave of early successes and not managing their money, Dr. Hook & The Medicine Show went bankrupt. The band regrouped, Dennis Locorriere cut his hair, and they recorded the new Dr. Hook album Bankrupt (1975).
Record stations were more receptive to the new look of Dr. Hook. Their cover of the Sam Cooke song Only Sixteen (1975) written by Sam Cooke, Lou Adler  & Herb Albert, became another Top 6 hit single for them, and was the most successful version to chart. Below, Dr. Hook with Dennis Locorriere singing the lead on Only Sixteen (1975), in 1976.
The hit single A Little Bit More (1976) written by Bobby Gosh, and included on the Dr. Hook album of the same name, made it to #11 in the US and #2 in the UK. Below, Dennis LoCorriere performs A Little Bit More live.
Dr Hook – Dennis Locorriere – A Little Bit More from DrHookOfficial on Vimeo.
Two years later, Dr. Hook was back in the top ten with the single Sharing the Night Together (1978), a #6 US hit from their album Pleasure and Pain (1978). Sharing the Night Together was written by Ava Aldridge and Eddie Struzik. Below, Dr. Hook and Dennis Locorriere performing Sharing the Night Together.
Dr. Hook's Top 12 hit single Better Love Next Time (1979) from the album Sometimes You Win, was eclipsed the following year by another single from the same album, the disco-tinged Sexy Eyes (1980).
Lead singer Dennis Locorriere's female fans might think the band's hit song Sexy Eyes was written about himself, but in fact Sexy Eyes was written by Chris Waters, Keith Stegall, & Bob Mather. Although other artists have covered Sexy Eyes, Dr. Hook's version became one of their biggest hits, a #5 smash in the US and # in the UK. 
Below, Dr. Hook and Dennis Locorriere sing Sexy Eyes.
Dr. Hook's last Top 40 hit single was Baby Makes her Blue Jeans Talk (1982), from their 1982 album Players in the Dark.
In 1985 Dr. Hook broke up and Dennis Locorriere moved to Nashville with his son Jessejames to be near the music scene.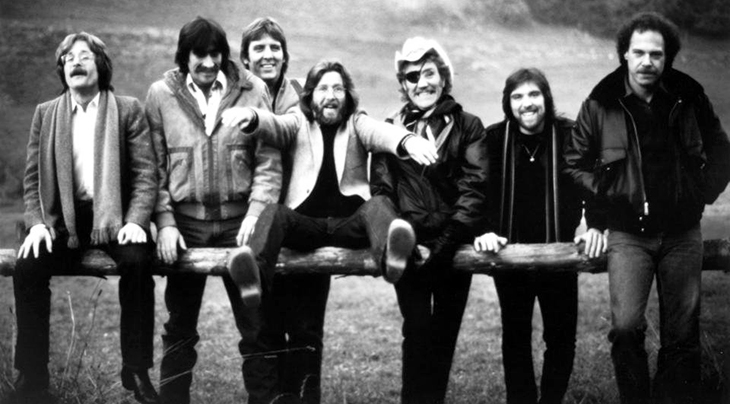 (Dennis Locorriere & Ray Sawyer with Dr. Hook 1982 Photo: PolyGram Records)
In the years since the "original" Dr. Hook parted ways, Dennis Locorriere has sung backup and toured with other artists, such as Randy Travis. He dabbled with acting and appeared in the short play The Devil and Billy Markham (1989), written by Dr. Hook's sometime songwriter and Locorriere's long-time friend, Shel Silverstein.
As a songwriter, Dennis Locorriere's songs have been recorded by singers such as Bob Dylan and Crystal Gale. The song Couple More Years written by Dennis Locorriere and Shel Silverstein, was recorded as a duet by Jerry Lee Lewis and Willie Nelson for Lewis' Last Man Standing (2006) album.
Frequent songwriting collaborator, poet and friend Shel Silverstein passed away in 1999. Locorriere wrote his own book of poetry & cartoons, Whatever's Burning Now (2011). 
Dennis Locorriere divorced in the mid-1990's and remarried (Susan), then divorced again in 2004. In his 50+ years he moved to Sussex, England when his first solo album Out of the Dark (2000) was released.
He owns the rights to the name Dr. Hook and has toured periodically with groups under that name, as well as touring with Bill Wyman's Rhythm Kings as a member of the band. Dennis LoCorriere's most recent solo album is Post Cool (2010). 
In 2015 Locorriere began DR HOOK™ – The Timeless World Tour that has included Australia, New Zealand, the United Kingdom and Europe…his tour dates for the Dr. Hook 50th Anniversary Tour extend into 2020. Catch the latest Dr. Hook news on his website, DennisLocorriere.com. Unfortunately his North American fans may have a wait to see Dennis Locorriere and his sexy eyes in concert, unless they travel overseas. 
Until then, enjoy a look back at Dennis Locorriere & Dr. Hook performing their 1979 #6 US hit single, When You're in Love with a Beautiful Woman (1979), written by Even Stevens. This performance of When You're in Love with a Beautiful Woman is from their appearance on Bert Sugarman's Midnight Special. Dennis Locorriere sings lead vocals, aided by Ray Sawyer.
Note: This article was originally published in 2016 under the title Celebrating Seniors – Dennis Locorriere is 67. It has been updated with additional & new content.
*Images are public domain or Creative Commons licensed & sourced via Wikimedia Commons, Vimeo, or Flickr, unless otherwise noted*