January 3rd Birthdays
If you were born on January 3rd you share a birthday with these famous people:
Dabney Coleman is 86
Emmy Award-winning American actor of TV(Mary Hartman, Mary Hartman; The Guardian; Buffalo Bill; The Slap Maxwell Story; Boardwalk Empire; Bright Promise) & films (Cloak & Dagger; WarGames; The Trouble with Girls; 9 to 5; Tootsie), born January 3, 1932. (Dabney Coleman 1970 Dan August Screenshot)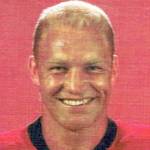 Bobby Hull is 79 (nee Robert Marvin Hull; "The Golden Jet")

Retired Canadian Hockey Hall of Fame NHL & WHA hockey player (Chicago Black Hawks, Winnipeg Jets, Hartford Whalers), 2-time NHL MVP (1965-1966), Art Ross Trophy winner (1960, 1962, 1966) and septuagenarian born January 3, 1939. (Bobby Hull 1960s Photo: Ralston-Purina Company)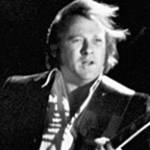 Stephen Stills is 73
Grammy Award-winning Rock & Roll Hall of Fame American musician, singer, songwriter, solo artist (Love the One You're With), former member of Buffalo Springfield (For What It's Worth), and Crosby, Stills, Nash & Young (Southern Cross), born January 3, 1945. (Stephen Stills 1979 Photo: Bob Sanderson)  
John Paul Jones is 72 (nee John Richard Baldwin)
English Rock & Roll Hall of Fame producer, session musician, songwriter, and guitarist for Led Zeppelin (Ramble On; Black Dog; Good Times Bad Times; Whole Lotta Love; Black Dog; Immigrant Song), born January 3, 1946. (John Paul Jones 1980 Photo:Affendaddy [Klaus Hiltscher])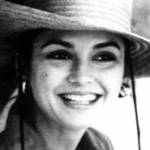 Victoria Principal is 68 (nee Vicki Ree Principal)
American businesswoman (Victoria Principal Productions, Principal Secret), author (The Body Principal), TV & film actress (Dallas; Titans; Earthquake; Blind Witness; The Life and Times of Judge Roy Bean) born January 3, 1950. (Victoria Principal c. 1970 Photo: Roy Erickson / Florida Memory)
Mel Gibson is 62
Academy Award-winning 60+ American movie director & actor (Braveheart; Bird on a Wire; Tequila Sunrise; Conspiracy Theory; Mad Max; Lethal Weapon films; The Year of Living Dangerously; Tim; Forever Young; Gallipoli; Signs; Payback), born January 3, 1956. (Mel Gibson 1985 Photo: Gorup de Besanez)
Shannon Sturges is 50
American 50+ actress on TV (Reese Burton on Savannah; Molly Brinker on Days of Our Lives; Sheridan Crane on Passions; Kate Reynolds on Port Charles; River Ridge) and in movies (Mr. Write; Prima Donnas), born January 3, 1968.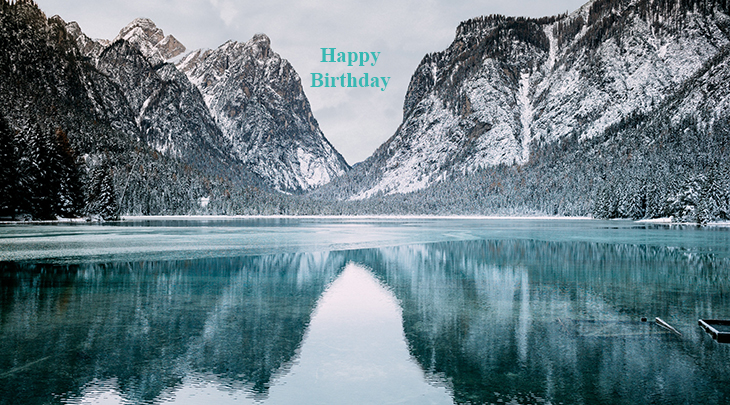 (Photo: Tiim Stief via Unsplash)
Happy Birthday to everyone celebrating their birthday on January 3, 2018!
And remembering
Ray Milland (nee Alfred Reginald Jones)
Academy Award-winning Welsh director & actor in movies (The Lost Weekend; Dial M for Murder; Love Story; It Happens Every Spring; Reap the Wild Wind; Beau Geste; Kitty) and TV (Rich Man, Poor Man; Markham; The Ray Milland Show) (born Jan. 3, 1907 - died Mar. 10, 1986; age 79). Cause of death for Ray Milland was lung cancer. (Ray Milland Photo: kate gabrielle)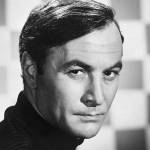 Robert Loggia (nee Salvatore Loggia)
American actor in movies (Big; Jagged Edge; Scarface; Necessary Roughness; Cop Hater; Prizzi's Honor; Trail of the Pink Panther) and TV (Mancuso, FBI; T.H.E. Cat; The Secret Storm; Search for Tomorrow) (born Jan. 3, 1930 - died Dec. 4, 2015; age 85). Robert Loggia died of Alzheimer's Disease complications. (Robert Loggia 1966 T.H.E. Cat Photo: Dutch National Archives)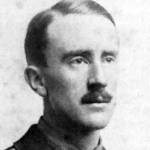 J. R. R. Tolkien (nee John Ronald Reuel Tolkien)

English poet, literary translator, professor, and the Lord of the Rings "middle earth" fantasy writer (The Hobbit; The Fellowship of the Ring; The Two Towers; The Return of the King; The Silmarillion) (born Jan. 3, 1892 - died Sept. 2, 1973; age 81). Cause of death for J. R. R. Tolkien was pneumonia and a bleeding ulcer. (J. R. R. Tolkien 1916 Photo: British Army) 
Jesse White (nee Jonah Marcus Weidenfeld)
American actor of TV (Make Room for Daddy), commercials (Maytag), & movies (Harvey; Bedtime for Bonzo; Francis Goes to the Races; Callaway Went Thataway; Witness to Murder; Forever Female; Designing Woman) (born Jan. 3, 1917 - died Jan. 9, 1997; age 80). Jesse White died of a heart attack after surgery. (Jesse White 1961 Three Blondes in His Life 1961 Screenshot)
Marion Davies (nee Marion Cecilia Elizabeth Brooklyn Douras)

American 1917-1937 movie actress (Cain and Mabel; Hearts Divided; Operator 13; Going Hollywood; Blondie of the Follies; Polly of the Circus; The Five O'Clock Girl; Marianne; The Floradora Girl), & William Randolph Hearst's mistress (born Jan. 3, 1897 - died Sept. 22, 1961; age 64). Marion Davies died of stomach cancer. (Marion Davies 1917 Photo: Ardsley Art Film Corporation)
Victor Borge (nee Børge Rosenbaum; "The Clown Prince of Denmark")
Danish-American conductor (London Philharmonic; New York Philharmonic), comedian, performer and concert pianist on stage (Comedy in Music), radio and TV (The Victor Borge Show; The Ed Sullivan Show) (born Jan. 3, 1909 - died Dec. 23, 2000; age 91). Cause of death for Victor Borge is unknown. (Victor Borge 1954 Photo: NBC Television) 
ZaSu Pitts (nee Eliza Susan Pitts)
American actress in movies from 1917-1963 (The Little Princess; No, No, Nanette; Blondie of the Follies; Greed; Patsy; Life With Father; Francis; The Thrill of it All; Destry Rides Again; The Affair of Susan) and TV (The Gale Storm Show: Oh! Susanna) (born Jan. 3, 1894 - died June 7, 1963; age 69). Cause of death for ZaSu Pitts was cancer (TCM). (ZaSu Pitts 1930 Photo: Bredell)
George Martin
Academy and Grammy Award-winning English composer and record producer for The Beatles (Love Me Do, Please Please Me) and nonagenarian senior citizen (born Jan. 3, 1926 - died Mar. 8, 2016; age 90). Cause of death for George Martin unknown. (George Martin 2006 Photo: Adamsharp | Wikimedia CC 3.0)
Pola Negri (nee Barbara Apolonia Chalupiec)
Iconic Polish actress on stage and movies from 1914-1964 (Madame DuBarry; Forbidden Paradise; The Wildcat; Madam Bovary; Hi Diddle Diddle; The Moon-Spinners; Bella Donna;The Spanish Dancer; A Woman Commands; The Secret Hour) (born Jan. 3, 1897 - died Aug. 1, 1987; age 90). Pola Negri had a brain tumour and died of pneumonia. (Pola Negri 1921 Photo: James Abbé)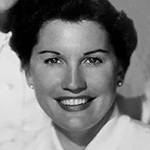 Maxene Andrews
American big band boogie-woogie & swing singer with her sisters LaVerne & Patty, as The Andrews Sisters (Boogie Woogie Bugle Boy; Beat Me Daddy, Eight to the Bar; Ferryboat Serenade) and film actress (Buck Privates; Give Out, Sisters; Hollywood Canteen) (born Jan. 3, 1916 - died Oct. 21, 1995; age 79). Maxene Andrews died of a heart attack. (Maxene Andrews 1952 Photo: MCA)
Anna May Wong (nee Wong Liu Tsong)
American movie actress beginning in 1919 (Peter Pan; The Thief of Bagdad; Fifth Avenue; The Silk Bouquet; Java Head; The Crimson City; Piccadilly; Shanghai Express; Daughter of Shanghai; King of Chinatown; Portrait in Black; Limehouse Blues) (born Jan. 3, 1905 - died Feb. 3, 1961; age 56). Anna May Wong died of a heart attack. (Anna May Wong 1935 Photo: Paramount)  
*Images are public domain or Creative Commons licensed & sourced via Wikimedia Commons or Flickr, unless otherwise noted*