November 5th Birthdays
If you were born on November 5th, you share a birthday with these famous people: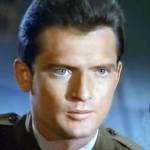 Chris Robinson is 80 (aka Christopher Robinson)
Octogenarian American actor of TV (Dr. Rick Webber on General Hospital; Sandy on 12 O'Clock High; Another World; The Bold and the Beautiful) and movies (Shoot Out at Big Sag; Because They're Young; The Hawaiians; Savannah Smiles), born November 5, 1938. (Chris Robinson 1967 12 O'Clock High)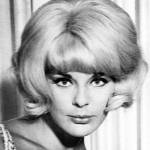 Elke Sommer is 78 (nee Elke von Schletz)

German model (Playboy), actress of TV and movies (Boy, Did I Get a Wrong Number!; A Shot in the Dark; The Prize; The Art of Love; The Wicked Dreams of Paula Schultz; The Wrecking Crew; Carry on Behind; The Venetian Affair), and septuagenarian born November 5, 1940. (Elke Sommer 1965 Photo: NBC TV)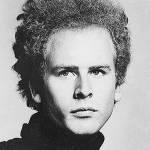 Art Garfunkel is 77 (nee Arthur Ira Garfunkel)
Grammy Award-winning American septuagenarian actor (Carnal Knowledge; Catch-22), singer solo (All I Know; Brooklyn Bridge theme song), and as Rock & Roll Hall of Fame duo Simon & Garfunkel (The Sound of Silence,; Mrs. Robinson; Cecilia), born November 5, 1941. (Art Garfunkel 1968 Photo: GAC)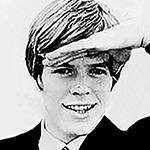 Peter Noone is 71 (nee Peter Blair Denis Bernard Noone; aka Peter Novac)
English-American actor (As the World Turns; Coronation Street; Hold On!), musician, lead singer-songwriter for Herman's Hermits (Mrs. Brown, You've Got a Lovely Daughter; I'm Into Something Good; Dandy; I'm Henry VIII, I Am), and senior born November 5, 1947. (Peter Noone 1968 Photo: NBC TV)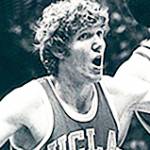 Bill Walton is 66 (nee William Theodore Walton III)
Naismith Memorial Basketball Hall of Fame retired American senior, NBA center, 1978 NBA MVP, 2-time NBA champion (Portland Trail Blazers 1977; Boston Celtics 1986), and 3-time College Player of the Year (UCLA Bruins), born November 5, 1952. (Bill Walton Photo)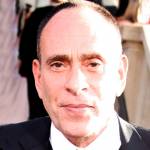 Nestor Serrano is 63
55+ American actor of TV (24; Revenge; 90210; The Hat Squad; Dexter; Blue Bloods; Bosch) and movies (Brenda Starr; Falling Awake; The Indian in the Cupboard; Secretariat; Runaway Jury; City by the Sea; City Hall; Lethal Weapon 2), born November 5, 1955. (Nestor Serrano 2014 Photo: Richard Sandoval)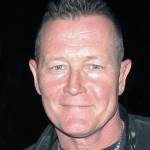 Robert Patrick is 60
American 55+ actor of TV (Cabe Gallon on Scorpion; Colonel Tom Ryan on The Unit; John Doggett on The X-Files; True Blood) and movies (Terminator 2: Judgment Day; Safe House; Fire in the Sky; Cop Land; Ladder 49; Walk the Line), born November 5, 1958. (Robert Patrick 2007 Photo: Wendy Lopez)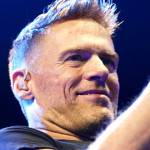 Bryan Adams is 59
Grammy Award-winning 55+ Canadian fashion photographer, producer, musician, singer & songwriter (Cuts Like a Knife; [Everything I Do] I Do It For You; Run to You; Summer of '69; Have You Ever Really Loved a Woman?; All for Love), born November 5, 1959. (Bryan Adams 2007 Photo: Marco Maas)
Tilda Swinton is 58 (nee Katherine Matilda Swinton)
Academy Award-winning English movie actress (Michael Clayton; We Need to Talk About Kevin; The Chronicles of Narnia films; Young Adam; Orlando; The Beach; Burn After Reading; The Deep End; Hail, Caesar!; Constantine; Julia), born November 5, 1960. (Tilda Swinton 2007 Photo: Strevo)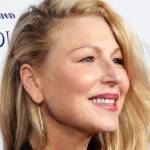 Tatum O'Neal is 55
Academy Award-winning 55+ American actress of TV (Maggie Gavin on Rescue Me; Blythe Hunter on Wicked Wicked Games) and movies (Paper Moon; Little Darlings; The Bad News Bears; International Velvet; Nickelodeon; Certain Fury), born November 5, 1963. (Tatum O'Neal 2014 Photo: Mingle Media TV)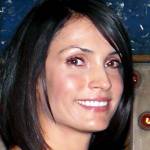 Famke Janssen is 54
50+ Dutch American actress of TV (How to Get Away with Murder; The Blacklist; Nip/Tuck) and movies (Taken films; X-Men movies; Goldeneye; The Wolverine; I Spy; House on Haunted Hill; Deep Rising; The Gingerbread Man), born November 5, 1964. (Famke Janssen 2008 Photo: Nancy Campbell)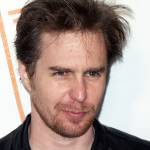 Sam Rockwell is 50
Academy Award-winning 50+ American actor (Three Billboards Outside Ebbing, Missouri; Confessions of a Dangerous Mind; A Midsummer Night's Dream; Machstick Men; Iron Man 2; Heist; The Green Mile; Galaxy Quest), born November 5, 1968. (Sam Rockwell 2009 Photo: David Shankbone)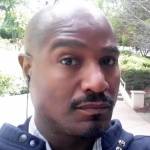 Seth Gilliam is 50
50+ American actor of TV (Father Gabriel Stokes on The Walking Dead; Sgt. Ellis Carver on The Wire; Teen Wolf; Oz; Law & Order: Criminal Intent) and movies (Starship Troopers; Jefferson in Paris; Police State; Courage Under Fire; Still Alice), born November 5, 1968. (Seth Gilliam 2016 Photo: Beckyabwitz)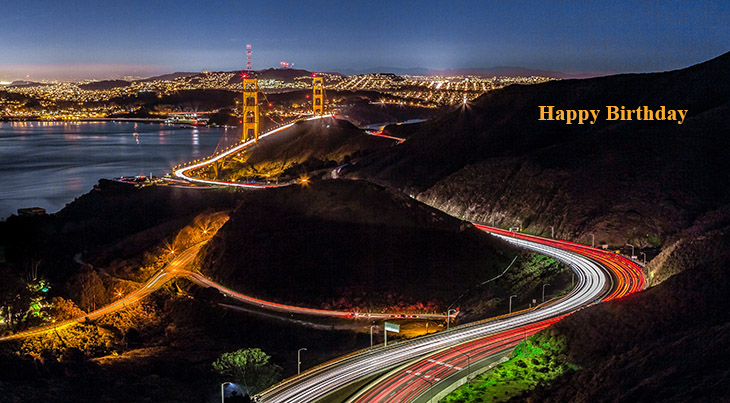 (Golden Gate Bridge & San Francisco at Night Photo: Wilson Ye)
Happy Birthday to everyone celebrating their birthday on November 5th!
And remembering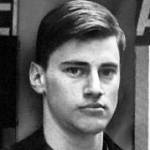 Sam Shepard (nee Samuel Shepard Rogers III)
Pulitzer Prize-winning American playwright (Buried Child), actor of TV (Bloodline) & movies (The Right Stuff; Raggedy Man; Frances; The Pelican Brief; Country; The Notebook; Thunderheart; Baby Boom; August: Osage County; Country; Safe Passage) (born Nov. 5, 1943 - died July 27, 2017; age 73). Sam Shepard died of ALS complications. (Sam Shepard c 1964 Photo: Jimaize)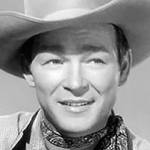 Roy Rogers (nee Leonard Franklin Slye)

Sons of the Pioneers singer and actor of radio, TV (The Roy Rogers Show), and western movies (King of the Cowboys; Son of Paleface; Heart of the Rockies; The Golden Stallion; My Pal Trigger; Don't Fence Me In; The Far Frontier; Heldorado) (born Nov. 5, 1911 - died July 6, 1998; age 86). Roy Rogers died of congestive heart failure. (Roy Rogers 1948 Photo: Insomnia Cured Here)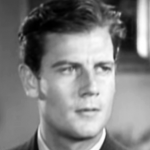 Joel McCrea

American actor of radio, TV (Wichita Town) and  movies (The Virginian; The Great Man's Lady; Kept Husbands; Bird of Paradise; Gambling Lady; Barbary Coast; Foreign Correspondent; Internes Can't Take Money; The Palm Beach Story; Sullivan's Travels; Lightnin') (born Nov. 5, 1905 - died Oct. 20, 1990; age 84). Joel McCrea died of pneumonia. (Joel McCrea 1931 Kept Husbands)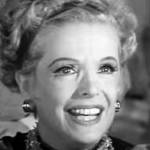 Natalie Schafer
American actress on stage, TV (Lovey Howell on Gilligan's Island; Search for Tomorrow) and in movies (Molly and Me; The Girl Next Door; Dishonored Lady; Susan Slade; Callaway Went Thataway; Forever, Darling; Anastasia; 40 Carats; Back Street; Bernardine) (born Nov. 5, 1900 - died Apr. 10, 1991; age 90). Natalie Schafer died of liver cancer. (Natalie Schafer 1961 Thriller Screenshot)
Ike Turner (nee Izear Luster Turner Jr.)
American session musician, songwriter (Rocket 88) & performer with (wife) Tina Turner as Rock & Roll Hall of Fame band Ike & Tina Turner Revue (Proud Mary; It's Gonna Work Out Fine) (born Nov. 5, 1931 - died Dec. 12, 2007; age 76). Ike Turner died of a cocaine overdose. (Ike Turner 1971 Photo: Rob Mieremet / Dutch National Archives)
John McGiver
American actor of TV (The Jimmy Stewart Show; Many Happy Returns; Mr. Terrific; The Patty Duke Show) and movies (The Glass Bottom Boat; Made in Paris; Fitzwilly; The Spirit is Willing; Man's Favorite Sport?; The Manchurian Candidate; Love in the Afternoon) born Nov. 5, 1913 - died Sept. 9, 1975; age 61). John McGiver died of a heart attack.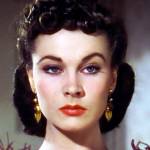 Vivian Leigh (nee Vivian Mary Hartley)
Tony and Academy Award-winning English actress of stage & movies (Gone With the Wind; A Streetcar Named Desire; That Hamilton Woman; Fire Over England; A Yank at Oxford; Storm in a Teacup; The Roman Spring of Mrs.Stone; Ship of Fools) (born Nov. 5, 1913 - died July 8, 1967; age 53). Vivian Leigh died of tuberculosis. (Vivian Leigh 1939 Gone With the Wind Trailer)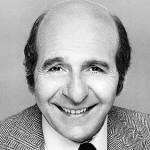 Herb Edelman (nee Herbert Edelman)
American actor of TV (The Good Guys; The Golden Girls; Big John, Little John; St. Elsewhere; Murder, She Wrote; Knots Landing; Cagney & Lacey; The Love Boat) and movies (The Odd Couple; California Suite; Barefoot in the Park; The Front Page; In Like Flint) (born Nov. 5, 1933 - died July 21, 1996; age 62). Herb Adelman died of emphysema. (Herb Adelman 1982 Nine to Five Photo: ABC)
*Images are public domain or Creative Commons licensed & sourced via Wikimedia Commons, Vimeo, YouTube, or Flickr, unless otherwise noted*