November 5th Birthdays
If you were born on November 5th, you share a celebrity birthday with these famous people: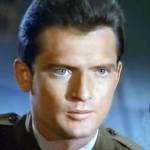 Chris Robinson is 84 (aka Christopher Robinson)
American actor of television (Dr. Rick Webber on General Hospital; Sandy on 12 O'Clock High; Another World; The Bold and the Beautiful) and movies (Shoot Out at Big Sag; Because They're Young; The Hawaiians; Savannah Smiles; The Long Rope), born November 5, 1938. (Chris Robinson 1967 12 O'Clock High)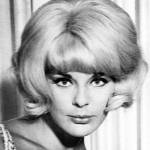 Elke Sommer is 82 (nee Elke von Schletz; ex of Joe Hyams)

German model (Playboy), actress of television and movies (Boy, Did I Get a Wrong Number!; A Shot in the Dark; The Prize; The Art of Love; The Wicked Dreams of Paula Schultz; The Wrecking Crew; Carry on Behind; The Venetian Affair), born November 5, 1940. (Elke Sommer 1965 Photo: NBC TV)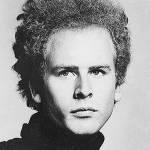 Art Garfunkel is 81 (nee Arthur Ira Garfunkel)
Grammy Award-winning American actor (Carnal Knowledge; Catch-22), singer solo (All I Know; Brooklyn Bridge theme song), and as Rock & Roll Hall of Fame duo Simon & Garfunkel (The Sound of Silence,; Mrs. Robinson; Cecilia; The Boxer; America), born November 5, 1941. (Art Garfunkel 1968 Photo: GAC)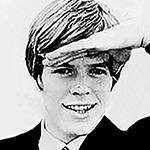 Peter Noone is 75 (nee Peter Blair Denis Bernard Noone; aka Peter Novac)
English-American actor (As the World Turns; Coronation Street; Hold On!), and musician, lead singer-songwriter for Herman's Hermits (Mrs. Brown, You've Got a Lovely Daughter; I'm Into Something Good; Dandy; I'm Henry VIII; No Milk Today), born November 5, 1947. (Peter Noone 1968 Photo: NBC TV)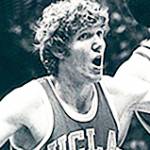 Bill Walton is 70 (nee William Theodore Walton III)
Naismith Memorial Basketball Hall of Fame American basketball player, NBA center, 1978 NBA MVP, 2-time NBA champion (Portland Trail Blazers 1977; Boston Celtics 1986), and 3-time College Player of the Year (UCLA Bruins), born November 5, 1952. (Bill Walton Photo)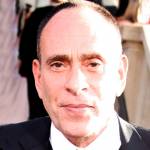 Nestor Serrano is 67
American actor of TV (24; Revenge; 90210; The Hat Squad; Dexter; Blue Bloods; Bosch) and movies (Brenda Starr; Falling Awake; The Indian in the Cupboard; Secretariat; Runaway Jury; City by the Sea; City Hall; Lethal Weapon 2), born November 5, 1955. (Nestor Serrano 2014 Photo: Richard Sandoval)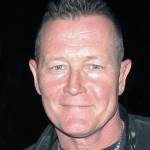 Robert Patrick is 64
American actor of TV (Cabe Gallo on Scorpion; Colonel Tom Ryan on The Unit; John Doggett on The X-Files; True Blood) and movies (Terminator 2: Judgment Day; Safe House; Fire in the Sky; Cop Land; Ladder 49; Walk the Line; Spy Kids), born November 5, 1958. (Robert Patrick 2007 Photo: Wendy Lopez)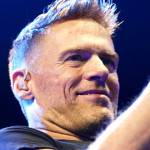 Bryan Adams is 63
Grammy Award-winning Canadian fashion photographer, producer, musician, singer & songwriter (Cuts Like a Knife; [Everything I Do] I Do It For You; Run to You; Summer of '69; Have You Ever Really Loved a Woman?; All for Love), born November 5, 1959. (Bryan Adams 2007 Photo: Marco Maas)
Tilda Swinton is 62 (nee Katherine Matilda Swinton)
Academy Award-winning English movie actress (Michael Clayton; We Need to Talk About Kevin; The Chronicles of Narnia films; Young Adam; Orlando; The Beach; Burn After Reading; The Deep End; Hail, Caesar!; Constantine; Julia; Vanilla Sky), born November 5, 1960. (Tilda Swinton 2007 Photo: Strevo)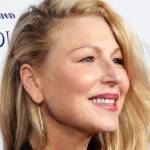 Tatum O'Neal is 59 (daughter of Ryan O'Neal & Joanna Moore)
Academy Award-winning American actress of TV (Maggie Gavin on Rescue Me; Blythe on Wicked Wicked Games) & films (Paper Moon; International Velvet; Nickelodeon; Little Darlings; The Bad News Bears), born November 5, 1963. Ex of John McEnroe. (Tatum O'Neal 2014: Mingle Media TV)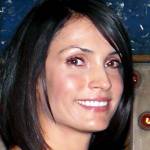 Famke Janssen is 58
Dutch American actress of TV (How to Get Away with Murder; The Blacklist; Nip/Tuck) and movies (Taken films; X-Men movies; Goldeneye; The Wolverine; I Spy; House on Haunted Hill; Deep Rising; The Gingerbread Man), born November 5, 1964. (Famke Janssen 2008 Photo: Nancy Campbell)
Lisa Kleypas is 58
RITA Award-winning American contemporary & historical romance novelist (Sugar Daddy; Rainshadow Road; Devil's Daughter; Cold-Hearted Rake), Regency romance author (Worth Any Price, Bow Street Runners; Dreaming of You, Gambler of Craven's; Secrets of a Summer Night, Wallflowers), and Miss Massachusetts 1985, born November 5, 1964.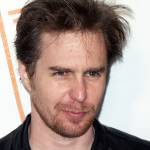 Sam Rockwell is 54 (married Leslie Bibb)
Academy Award-winning American actor (Three Billboards Outside Ebbing, Missouri; Confessions of a Dangerous Mind; A Midsummer Night's Dream; Matchstick Men; Iron Man 2; Heist; The Green Mile; Galaxy Quest), born November 5, 1968. (Sam Rockwell 2009 Photo: David Shankbone)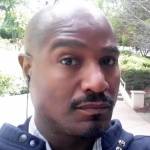 Seth Gilliam is 54
American actor of TV (Father Gabriel Stokes on The Walking Dead; Sgt. Ellis Carver on The Wire; Teen Wolf; Oz; Law & Order: Criminal Intent) and movies (Starship Troopers; Jefferson in Paris; Police State; Courage Under Fire; Still Alice), born November 5, 1968. (Seth Gilliam 2016 Photo: Beckyabwitz)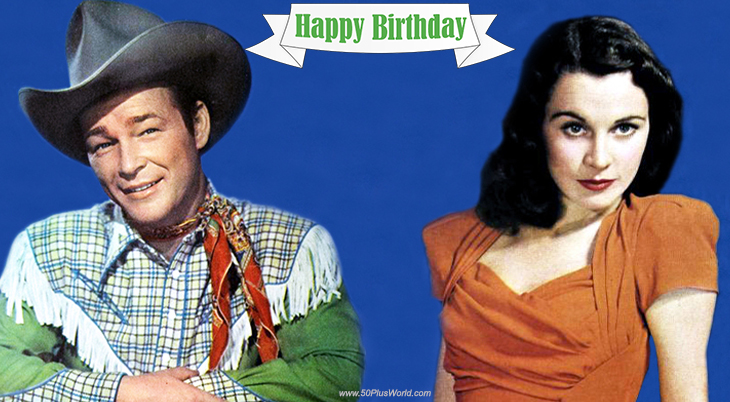 (Roy Rogers 1948 The Far Frontier | Vivien Leigh 1941: Glamour of Hollywood)
Happy Birthday to everyone celebrating their birthday on November 5th!
Remember These November 5th Famous Birthdays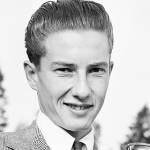 Lester Piggott ("The Long Fellow")
British Champions Series Hall of Fame English horse trainer & 11 times British flat racing Champion Jockey, with almost 4500 career wins (9X Epsom Derby; 8X St. Leger Stakes; 6X Epsom Oaks; 5X 2000 Guineas) on horses such as Nijinsky, Dahlia & The Minstrel  (born Nov. 5, 1935 – died May 29, 2022; age 86). (Lester Piggott 1955: National Archives of Norway)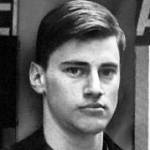 Sam Shepard (nee Samuel Shepard Rogers III; ex of O-Lan Jones)
Pulitzer Prize-winning American playwright (Buried Child), actor of TV (Bloodline) & films (The Right Stuff; Raggedy Man; Frances; The Pelican Brief; Country; The Notebook; Thunderheart; Baby Boom; August: Osage County) (born Nov. 5, 1943 – died July 27, 2017; age 73). Sam Shepard died of ALS complications. Ex-partner of Jessica Lange. (Sam Shepard c 1964: Jimaize)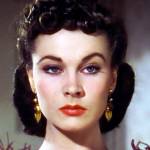 Vivian Leigh (nee Vivian Mary Hartley; ex of Laurence Olivier)
Tony & Oscar-winning English stage & film star (A Streetcar Named Desire; A Yank at Oxford; That Hamilton Woman; Fire Over England; Waterloo Bridge; The Roman Spring of Mrs. Stone; Ship of Fools; Anna Karenina) (born Nov. 5, 1913 – died July 8, 1967; age 53). Vivian Leigh died of tuberculosis. Ex-partner of John Merivale. (Vivian Leigh 1939 Gone With the Wind Trailer)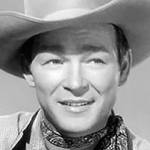 Roy Rogers (nee Leonard Franklin Slye; "King of the Cowboys"; m. Dale Evans)

Sons of the Pioneers singer-actor of radio, TV (The Roy Rogers Show), & western films (Son of Paleface; Heart of the Rockies; The Golden Stallion; My Pal Trigger; Don't Fence Me In; The Far Frontier; Heldorado) who married Dale Evans (born Nov. 5, 1911 – died July 6, 1998; age 86). Roy Rogers died of congestive heart failure. (Roy Rogers 1948 Photo: Insomnia Cured Here)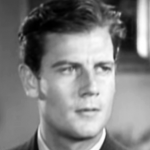 Joel McCrea (married Frances Dee; father of Jody McCrea)

American actor of radio, TV (Wichita Town) and movies (The Virginian; The Great Man's Lady; Kept Husbands; Bird of Paradise; Gambling Lady; Barbary Coast; Foreign Correspondent; Internes Can't Take Money; The Palm Beach Story; Sullivan's Travels; Lightnin') (born Nov. 5, 1905 – died Oct. 20, 1990; age 84). Joel McCrea died of pneumonia. (Joel McCrea 1931 Kept Husbands)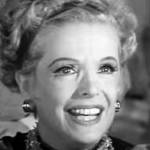 Natalie Schafer (ex of Louis Calhern)
American actress on stage, TV (Lovey Howell on Gilligan's Island; Search for Tomorrow) and in movies (Molly and Me; The Girl Next Door; Dishonored Lady; Susan Slade; Callaway Went Thataway; Forever, Darling; Anastasia; 40 Carats; Back Street; Bernardine) (born Nov. 5, 1900 – died Apr. 10, 1991; age 90). Natalie Schafer died of liver cancer. (Natalie Schafer 1961 Thriller)
Ike Turner (nee Izear Luster Turner Jr.)
American session musician, songwriter (Rocket 88) & performer with (wife) Tina Turner as Rock & Roll Hall of Fame band Ike & Tina Turner Revue (Proud Mary; It's Gonna Work Out; Nutbush City Limits; A Fool in Love; Bold Soul Sister) (born Nov. 5, 1931 – died Dec. 12, 2007; age 76). Ike Turner died of a cocaine overdose. (Ike Turner 1971: Rob Mieremet / Dutch National Archives)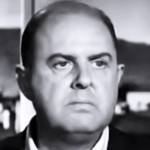 John McGiver
American actor of TV (The Jimmy Stewart Show; Many Happy Returns; Mr. Terrific; The Patty Duke Show) and movies (The Glass Bottom Boat; Made in Paris; Fitzwilly; The Spirit is Willing; Man's Favorite Sport?; The Manchurian Candidate; Love in the Afternoon) born Nov. 5, 1913 – died Sept. 9, 1975; age 61). John McGiver died of a heart attack. (John McGiver 1963 Johnny Cool)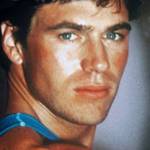 Jon-Erik Hexum
American model, actor of TV (Phineas Bogg on Voyagers!; Mac Harper on Cover Up; Making of a Male Model; Hotel) and films (Pat Trammell in The Bear) (born Nov. 5, 1957 – died Oct. 18, 1984; age 26). Jon-Erik Hexum died in an on-set accident when he fired a prop gun with a blank cartridge in it, at his head. (Jon-Erik Hexum 1984: Christie Jenkins Photography)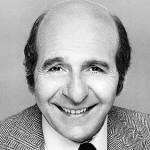 Herb Edelman (nee Herbert Edelman; ex of Louise Sorel)
American actor of TV (The Good Guys; The Golden Girls; Big John, Little John; St. Elsewhere; Murder, She Wrote; Knots Landing; Cagney & Lacey) and movies (The Odd Couple; California Suite; Barefoot in the Park; The Front Page; In Like Flint) (born Nov. 5, 1933 – died July 21, 1996; age 62). Partner of Christina Pickles. Herb Adelman died of emphysema. (Herb Adelman 1982 Nine to Five: ABC)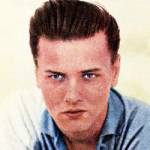 Richard Davalos (aka Dick Davalos; father of Elyssa Davalos)
American actor of TV (The Americans; Hawaiian Eye) & films (East of Eden; The Cabinet of Caligari; Pit Stop; All the Young Men; Kelly's Heroes; Something Wicked This Way Comes; Cool Hand Luke; Hot Stuff; The Sea Chase; I Died a Thousand Times; Death Hunt) (born Nov. 5, 1930 – died Mar. 8, 2016; age 85). Grandfather of Alexa Davalos. (Richard Davalos 1955 Photo: Modern Screen)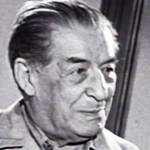 Ralph Moody
American actor of movies & TV (Bonanza; The Rifleman; Gunsmoke; Dragnet; The Adventures of Rin Tin Tin; Perry Mason; Broken Arrow; The Lone Ranger; Circus Boy; Death Valley Days; Dangerous Assignment; Zane Grey Theater; Daniel Boone; Ben Casey; Johnny Ringo; Cheyenne; Black Saddle) (born Nov. 5, 1886 – died Sept. 16, 1971; age 84). (Ralph Moody 1962 Thriller)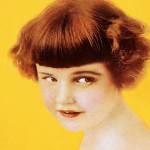 Baby Marie Osborne (nee Helen Alice Myres; aka Marie Osborne Yeats)
American costumer, child actress in silent movies (Little Mary Sunshine; Joy and the Dragon; Should a Wife Forgive?; Shadows and Sunshine; Twin Kiddies; Told at Twilight; Sunshine and Gold; When Baby Forgot; Daddy's Girl; The Little Diplomat; Cupid by Proxy; The Sawdust Doll) (born Nov. 5, 1911 – died Nov. 11, 2010; age 99). (Baby Marie Osborne 1917: The Photo-Play Journal)
*Images are public domain or Creative Commons licensed & sourced via Wikimedia Commons, Vimeo, YouTube, or Flickr, unless otherwise noted*