March 8th Birthdays
If you were born on March 8th you share a celebrity birthday with these famous people: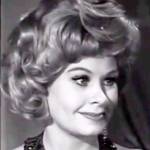 Sue Ane Langdon is 87 (nee Sue Lookhoff; aka Sue Anne Langdon)

American singer & actress of movies (The Cheyenne Social Club; The Rounders; Roustabout; Frankie and Johnny; A Guide for the Married Man), and TV (Marge Pulaski on General Hospital; Lillian Nuvo on Arnie; Bachelor Father; Perry Mason), born March 8, 1936. (Sue Ann Langdon 1962 Thriller)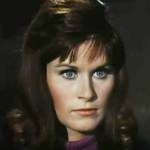 Susan Clark is 80 (nee Nora Golding; married Alex Karras)
Emmy Award-winning Canadian actress of movies (Porky's; Tell Them Willie Boy is Here; Coogan's Bluff; Madigan; Skin Game; Banning; Showdown) and TV (Elizabeth on Emily of New Moon; Katherine on Webster; Babe; McNaughton's Daughter), born March 8, 1943. (Susan Clark 1968 Coogan's Bluff Trailer)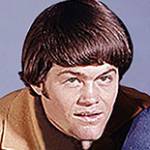 Micky Dolenz is 78 (nee George Michael Dolenz Jr.; aka Mickey Braddock)
American TV producer & director (Metal Mickey; Luna), actor of TV (Micky on The Monkees; Corky on Circus Boy; Peyton Place), musician & singer with The Monkees (Last Train to Clarksville, I'm a Believer, Take a Giant Step), born March 8, 1945. Father of Ami Dolenz. (Micky Dolenz 1966: NBC TV)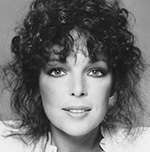 Carole Bayer Sager is 76 (nee Carole Bayer; married Robert A. Daly)
Oscar & Grammy-winning American Songwriter's Hall of Fame singer-songwriter (Arthur's Theme [Best That You Can Do]; That's What Friends Are For; The Prayer; Don't Cry Out Loud; Heartlight; Midnight Blue), born March 8, 1947. Ex of Burt Bacharach. (Carole Bayer Sager 2013: Angela George)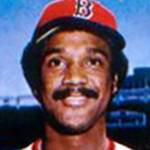 Jim Rice is 70 (nee James Edward Rice; aka Jim Ed)
Baseball Hall of Fame American pro baseball player, record-setting MLB 8-time All-Star left fielder & designated hitter for the Boston Red Sox, 1978 American League MVP, winner of 2 Silver Slugger Awards (1983 & (1985), and Red Sox batting coach, born March 8, 1953. (Jim Rice 1977: Hostess)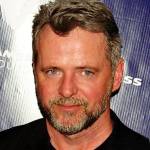 Aidan Quinn is 64 (married Elizabeth Bracco)
American actor of TV (Gregson on Elementary; Prime Suspect) & films (Reckless; Benny & Joon; Crusoe; Michael Collins; Blink; Desperately Seeking Susan; Stakeout; The Assignment; Legends of the Fall; Practical Magic; Return to Sender), born March 8, 1959. (Aidan Quinn 2009 Photo: David Shankbone)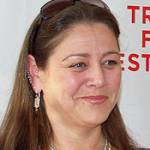 Camryn Manheim is 62 (nee Debra Frances Manheim)
Emmy Award-winning American actress of TV (The Practice; Ghost Whisperer; The L Word; Extant; Waco; Law & Order) and movies (Return to Sender; David Searching; Just Like Mona; Twisted; Dark Water; Slipstream; An Unfinished Life), born March 8, 1961. (Camryn Manheim 2007 Photo: David Shankbone)
Bob Bergen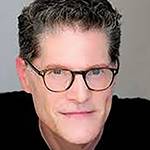 is 59 (nee Robert Berger)
American voice over actor of TV (Porky Pig on The Looney Tunes Show; Curious George), video games (Luke Skywalker / Star Wars), & movies (Despicable Me; Up; Tangled; Inside Out; Cars; Gremlins; Monsters, Inc.; Total Recall), born March 8, 1964. (Bob Bergen Photo: Russell Baer  / Used by permission)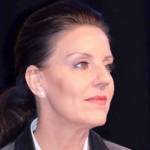 Andrea Parker is 53
American dancer & actress of movies (Delicate Instruments) and television (Lydia Weston on Less Than Perfect; Catherine Parker on The Pretender; Mary Drake on Pretty Little Liars; Desperate Housewives; ER; JAG; Coach; Red Band Society), born March 8, 1970. (Andrea Parker 2018 Photo: Dru95fr)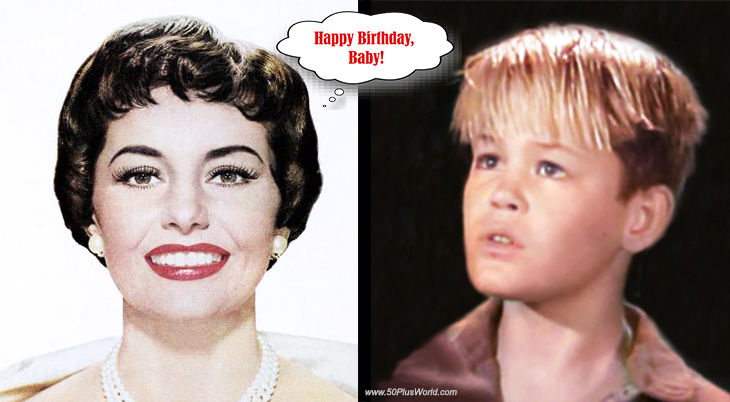 (Cyd Charisse 1955 | Mickey Dolenz 1958)
Happy Birthday to everyone celebrating their birthday on March 8!
Remember These March 8th Famous Birthdays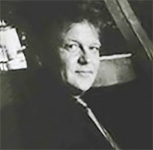 Randy Meisner (nee Randall Herman Meisner)

Rock & Roll Hall of Fame American guitarist, singer & songwriter solo (Hearts on Fire; Deep Inside My Heart), as a founding member of The Eagles (Take it to the Limit; Try and Love Again; Certain Kind of Fool; Witchy Woman; Best of My Love; Lyin' Eyes; Hotel California) & with Poco (Call it Love) (born Mar. 8, 1946 – died July 26, 2023; age 77). (Randy Meisner 1988 Photo: DBA)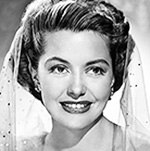 Cyd Charisse (nee Tula Ellice Finklea; married Tony Martin)
American dancer on stage and in movies (Singin' in the Rain; Brigadoon; Silk Stockings; Ziegfeld Follies; The Band Wagon; Fiesta; Till the Clouds Roll By; Words and Music; Party Girl; Black Tights; Meet Me in Las Vegas; Tension; Two Weeks in Another Town; The Wild North) (born Mar. 8, 1922 – died June 17, 2008; age 86). Cyd Charisse died of a heart attack. (Cyd Charisse 1949)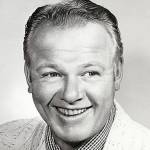 Alan Hale Jr. (nee Alan Hale MacKahan)

American character actor of TV (The Skipper on Gilligan's Island; Biff Baker, U.S.A., Casey Jones; The Texan; Gunsmoke), & movies (The West Point Story; Hang 'Em High; Sarge Goes to College; Lady in the Iron Mask; Eagle Squadron, and WWII veteran (born Mar. 8, 1921 – died Jan. 2, 1990; age 68). Son of Alan Hale Sr. & Gretchen Hartman. (Alan Hale Jr. c 1959: Warner Bros. Studio)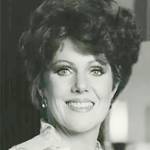 Lynn Redgrave (daughter of Michael Redgrave & Rachel Kempson)
English actress of TV (Rude Awakening; House Calls; Teachers Only; Chicken Soup), and movies (Tom Jones; Georgy Girl; Gods and Monsters; Every Little Crook and Nanny; The Happy Hooker; Midnight; All I Wanna Do; Shine; The Next Best Thing) (born Mar. 8, 1943 – died May 2, 2010; age 67). Sister of Vanessa Redgrave. Lynn Redgrave died of breast cancer. (Lynn Redgrave 1982)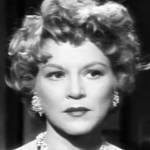 Claire Trevor (nee Claire Wemlinger; married Milton H. Bren)

Academy Award-winning American movie actress (Key Largo; Dead End; The High and the Mighty; Elinor Norton; Stagecoach; Murder, My Sweet; Johnny Angel; Born to Kill; Kiss Me Goodbye; Dark Command; Two Weeks in Another Town; I Stole a Million) (born Mar. 8, 1910 – died Apr. 8, 2000; age 90). Claire Trevor died of respiratory failure. (Claire Trevor 1937 Big Town: CBS Radio)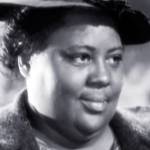 Louise Beavers
American actress of TV (Beulah; The Danny Thomas Show) & movies (The Jackie Robinson Story; Life Goes On; Good-bye, My Lady; Imitation of Life; Delightfully Dangerous; Love in a Bungalow; My Blue Heaven; Mr. Blandings Builds His Dream House) (born Mar. 8, 1902 – died Oct. 26, 1962; age 60). Louise Beavers died after a heart attack. (Louise Beavers 1939 Made For Each Other)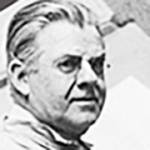 Frederic Goudy
American artist, Continental Type Founder Association President, printer,  & typeface / font designer (Copperplate Gothic; Goudy Old Style; Kennerly Old Style; University of California Old Style; Goudy Text; Goudy Sans), & author (Typologia; The Alphabet and Elements of Lettering) (born Mar. 8, 1865 – died May 11, 1947; age 82). (Frederic Goudy 1924: Arnold Genthe)
*Images are public domain or Creative Commons licensed & sourced via Wikimedia Commons, Vimeo, or Flickr, unless otherwise noted*