March 27th Birthdays
If you were born on March 27th you share a celebrity birthday with these famous people: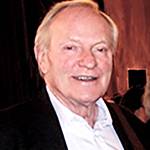 Julian Glover is 87

English actor of stage, TV (Game of Thrones; Spy Trap; Doctor Who; Wish Me Luck; Remington Steele; Cover Her Face; The Avengers), and movies (Dead Cert; For Your Eyes Only; The Fourth Protocol; Indiana Jones and the Last Crusade; The Book of Eve), born March 27, 1935. (Julian Glover 2009 Photo: John Thaxter)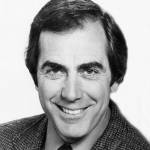 Jerry Lacy is 86 (nee Gerald LeRoy Lacy)
American actor of TV (Gregory/Lamar Trask on Dark Shadows; Rick Latimer on Love of Life; Stone on The Secret Storm; Jonas on The Young and the Restless; As The World Turns), movies (Play it Again, Sam; House of Dark Shadows; Doctor Mabuse), born March 27, 1936. (Jerry Lacy c 1979-1981 Photo: CBS)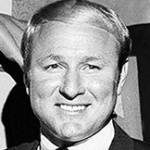 Cale Yarborough is 83 (nee William Caleb Yarborough)
International Motorsports Hall of Fame octogenarian American race car driver, NASCAR Winston Cup Series Champion (1976-1978), and 3-time Daytona 500 winner (1968, 1977, 1983, 1984) born March 27, 1939. (Cale Yarborough 1968 Photo: Robinson / Joe Dasdall)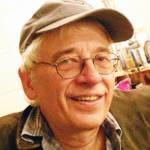 Austin Pendleton is 82
American character actor of stage, TV (Homicide: Life on the Street; Oz), movies (What's Up, Doc?; The Front Page; The Last of the Cowboys; Starting Over; Hello Again; My Cousin Vinny; Guarding Tess), born March 27, 1940. (Austin Pendleton 2006: W. Stuart McDowell | Weimar03 at English Wikipedia)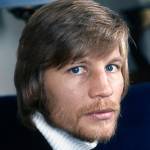 Michael York is 80 (nee Michael Hugh Johnson)
English actor of TV (Knots Landing; Gilmore Girls; Four Seasons) & films (Cabaret; Romeo and Juliet; Alfred the Great; Zeppelin; Logan's Run; The Three Musketeers; Austin Powers in Goldmember; Moscow Heat; The Omega Code; Wrongfully Accused), born March 27, 1942. (Michael York 1973: Allan warren)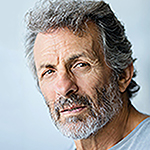 Carl Weintraub is 76
American actor of movies (Beverly Hills Cop; Air Force One) and TV (Executive Suite; Dads; Cagney & Lacey; Coins in the Fountain; Sorry Wrong Number; Barnaby Jones; Vincent Moroni on Days of Our Lives; StartUp; Trapper John, M.D.) born March 27, 1946. (Carl Weintraub 2017 Photo: CarlWeintraub.com)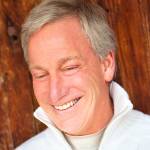 Tom Sullivan is 75
Blind American author (If You Could See What I Hear; Tom Sullivan's Adventures in Darkness), motivational speaker, singer, and actor of stage, TV (Michael Kendall on Search for Tomorrow; Fame) and films (Airport '77; Love's Dark Ride; Powderburn), born March 27, 1947. (Tom Sullivan Photo: sullivanlive.com)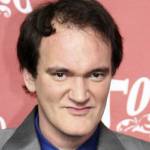 Quentin Tarantino is 59
Academy Award-winning American movie screenwriter, producer, actor, & director (Pulp Fiction; Reservoir Dogs; Inglourious Basterds; Django Unchained; Kill Bill; From Dusk Till Dawn; Natural Born Killers; Jackie Brown; The Hateful Eight), born March 27, 1963. (Quentin Tarantino 2007 Photo: pinguino k)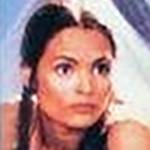 Talisa Soto is 55 (nee Miriam Talisa Soto; aka Desiree More)
American model (Vogue; Glamour), actress of TV (Harts of the West) & movies (Licence to Kill; The Mambo Kings; Hostage; Don Juan DeMarco; Mortal Kombat films; Spy Hard; Spike of Bensonhurst; The Sunchaser; The Corporate Ladder; Flypaper), born March 27, 1967. (Talisa Soto 2000 Photo: Noel Quiñones)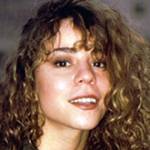 Mariah Carey is 53
Grammy Award-winning American songwriter & singer (Vision of Love; Love Takes Time; Someday; I Don't Wanna Cry; Emotions; I'll Be There; Honey; My All; Hero; Dreamlover;  Without You; Always Be My Baby; All I Want For Christmas Is You) born March 27, 1969. (Mariah Carey c 1988 Photo: Colin Pumfrett)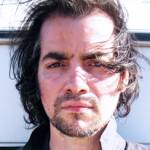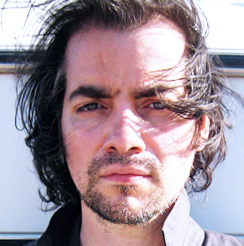 Kevin Corrigan is 53
American actor of TV (Eddie Finnerty on Grounded for Life; The Mentalist; The Black Donnellys; Fringe; Damages; Community; Blue Bloods) and movies (The Departed; Scotland, Pa.; Unstoppable; Delirious; See Jane Run; Winter's Tale; Superbad), born March 27, 1969. (Kevin Corrigan 2009 Photo: Bedside)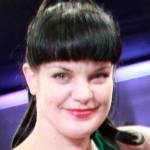 Pauley Perrette is 53
American actress of TV (Abby Sciuto on NCIS since 2003; Time of Your Life; Murder One; The Drew Carey Show; Fantasy Hospital; FCU: Fact Checkers Unit; That's Life) and movies (Almost Famous; The Price of Kissing; Civility; Ash Tuesday), born March 27, 1969. (Pauley Perrette 2012 Photo: State Farm)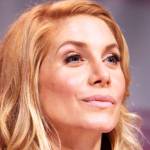 Elizabeth Mitchell is 52 (nee Elizabeth Joanna Robertson)
American actress of stage, TV (Juliet Burke on Lost; Dinah Lee on Loving; Rachel Matheson on Revolution; V; Once Upon a Time; ER; Crossing Lines; The Lyon's Den), and movies (Frequency; The Santa Clause II and sequels; Gia; Hollywood Palms), born March 27, 1970. (Elizabeth Mitchell 2013 Photo: Gage Skidmore)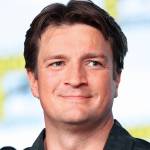 Nathan Fillion is 51
Canadian-American actor of TV (Castle; One Life to Live; Two Guys, a Girl and a Pizza Place; The Rookie; Firefly; Serenity; Modern Family; Desperate Housewives; Miss Match; Buffy the Vampire Slayer) & films (Slither; Much Ado About Nothing), born March 27, 1971. (Nathan Fillion 2012 Photo: Gage Skidmore)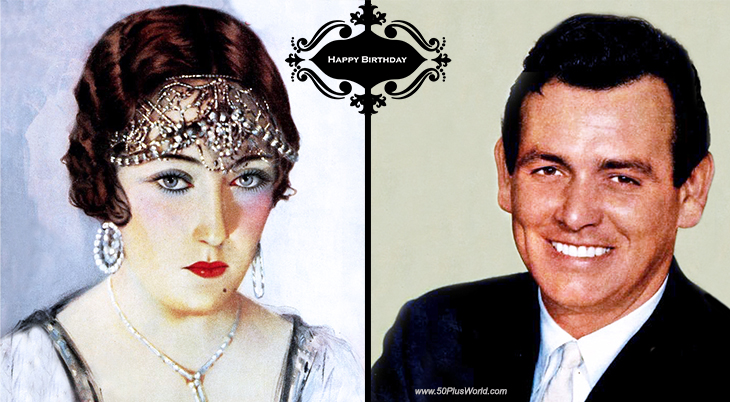 (Gloria Swanson 1924: Henry Clive | David Janssen 1958)
Happy Birthday to everyone celebrating their birthday on March 27th!
Remember These March 27th Famous Birthdays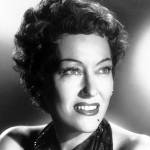 Gloria Swanson
American actress of stage, TV (The Gloria Swanson Hour) & movies (Sunset Boulevard; Indiscreet; Father Takes a Wife; Airport 1975; Beyond the Rocks; A Society Scandal; Sadie Thompson; The Impossible Mrs. Bellew; The Trespasser) (born Mar. 27, 1899 – died Apr. 4, 1983; age 84). Gloria Swanson died of a heart problem. (Gloria Swanson 1940s-1950s Photo: skeeze / Pixabay)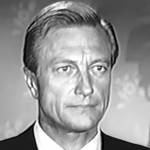 Richard Denning (nee Louis Albert Heindrich Denninger Jr.)

American actor of radio (My Favorite Husband), TV (Hawaii Five-O; Michael Shayne; Mr. & Mrs. North; The Flying Doctor), & films (Creature from the Black Lagoon; An Affair to Remember; Golden Gloves; Black Beauty; West Point Widow; Some Like it Hot; The Glass Key) (born Mar. 27, 1914 – died Oct. 11, 1998; age 84). Richard Denning died of respiratory failure. (Richard Denning 1960)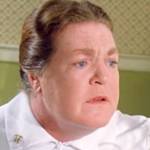 Anne Ramsey (nee Angelina Mobley)
American character actress of TV and movies (Throw Momma from the Train; The Goonies; When You Comin' Back, Red Ryder?; Deadly Friend; Weeds; Another Chance; Homer and Eddie; Love at Stake; The Black Marble; Any Which Way You Can; THe River Pirates) (born Mar. 27, 1929 – died Aug. 11, 1988; age 59). Anne Ramsey died of cancer. (Anne Ramsey 1976 The Boy in the Plastic Bubble)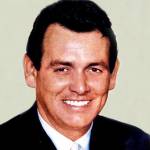 David Janssen (nee David Harold Meyer)
American actor of TV (Richard Kimble on The Fugitive; Richard Diamond, Private Detective; Harry O) & films (Hell to Eternity; King of the Roaring 20's: The Story of Arnold Rothstein; My Six Loves; Marooned; Generation; The Green Berets; To Hell and Back; Francis in the Navy) (born Mar. 27, 1931 – died Feb. 13, 1980; age 48). David Janssen died of a heart attack. (David Janssen 1958)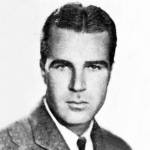 Charles Lang (nee Charles Bryant Lang Jr.)
Academy Award-winning American cinematographer (The Ghost and Mrs. Muir; Sabrina; Some Like It Hot; Charade; The Big Heat; Separate Tables; Inside Daisy Clover; How the West Was Won; Blue Hawaii; A Foreign Affair; Gunfight at the O.K. Corral) (born Mar. 27, 1902 – died Apr. 3, 1998; age 96). Charles Lang died of pneumonia. (Charles Lang 1931 Photo: Cinematographic Annual)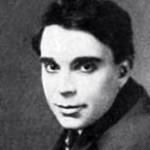 James Cruze (nee Jens Vera Cruz Bosen)
American sound & silent film producer, actor, & director (East Lynne; David Harum; Come On, Leathernecks!; Helldorado; The Great Gabbo; Gangs of New York; A Dog of Flanders; Salvation Nell; Once a Gentleman; Two Fisted; I Cover the Waterfront; Excess Baggage; The Covered Wagon) (born Mar. 27, 1884 – died Aug. 3, 1942; age 58). (James Cruze 1915 Photo: Motography)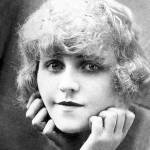 Betty Balfour (nee Florence Lillian Woods)
English actress beginning in silent films (The Vagabond Queen; Evergreen; My Old Dutch; Squibs; Born for Glory; The Facts of Love; Skirts; Bright Eyes; Love, Life and Laughter; Pearl of Love; Champagne; Monte Carlo; Eliza Comes to Stay; The Brat; Raise the Roof; Daughter of the Regiment; Paradise) (born Mar. 27, 1902 – died Nov. 4. 1977; age 75). (Betty Balfour 1921 Photo: Cinea)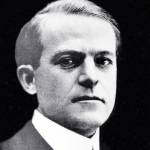 Billy Quirk (nee William Andrew Quirk)
American silent film actor (Salomy Jane; Muggsy's First Sweetheart; They Would Elope; His Wife's Visitor; The Girl From Prosperity; The Web of Life; Billy Joins the Band; A Midnight Adventure; Algie, the Miner; Playing Trumps; Romantic Josie; The Evolution of Percival; Dimples, the Auto Salesman; The Green Cat) (born Mar. 27, 1873 – died Apr. 20, 1926; age 53). (Billy Quirk 1912: Solax)
Brian Tarantina
American actor of TV (Lucky Lippman / Ray Castillo on One Life to Live; The Black Donnellys; Heroes; The Marvelous Mrs. Maisel; Gilmore Girls; Law & Order) and movies (Bed of Roses; City by the Sea; Donnie Brasco; The Jerky Boys; January Man; Jacob's Ladder; Uncle Buck) (born Mar. 27, 1959 – died Nov. 2, 2019; age 60). Brian Tarantina died of an accidental overdose.
*Images are public domain or Creative Commons licensed & sourced via Wikimedia Commons, Vimeo, or Flickr, unless otherwise noted*