March 27th Birthdays
If you were born on March 27th you share a birthday with these famous people: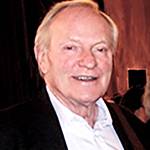 Julian Glover is 85

English actor of stage, TV (Game of Thrones; Spy Trap; Doctor Who; Wish Me Luck; Remington Steele; Cover Her Face; The Avengers), and movies (Dead Cert; For Your Eyes Only; The Fourth Protocol; Indiana Jones and the Last Crusade; The Book of Eve), born March 27, 1935. (Julian Glover 2009 Photo: John Thaxter)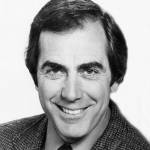 Jerry Lacy is 84 (nee Gerald LeRoy Lacy)
American actor of TV (Gregory/Lamar Trask on Dark Shadows; Rick Latimer on Love of Life; Stone on The Secret Storm; Jonas on The Young and the Restless; As The World Turns), movies (Play it Again, Sam; House of Dark Shadows; Doctor Mabuse), born March 27, 1936. (Jerry Lacy c 1979-1981 Photo: CBS)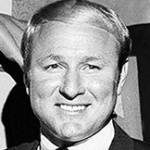 Cale Yarborough is 81 (nee William Caleb Yarborough)
International Motorsports Hall of Fame octogenarian American race car driver, NASCAR Winston Cup Series Champion (1976-1978), and 3-time Daytona 500 winner (1968, 1977, 1983, 1984) born March 27, 1939. (Cale Yarborough 1968 Photo: Robinson / Joe Dasdall)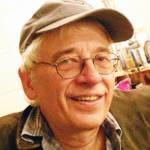 Austin Pendleton is 80
American character actor of stage, TV (Homicide: Life on the Street; Oz), movies (What's Up, Doc?; The Front Page; The Last of the Cowboys; Starting Over; Hello Again; My Cousin Vinny; Guarding Tess), born March 27, 1940. (Austin Pendleton 2006 Photo: W. Stuart McDowell | Weimar03 at English Wikipedia)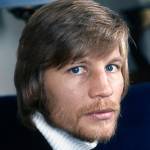 Michael York is 78 (nee Michael Hugh Johnson)
English actor of stage, TV (Knots Landing; The Gilmore Girls; Four Seasons), and films (Cabaret; Romeo and Juliet; Alfred the Great; Zeppelin; Logan's Run; The Three Musketeers; Austin Powers movies; Moscow Heat; The Omega Code), born March 27, 1942. (Michael York 1973 Photo: Allan warren)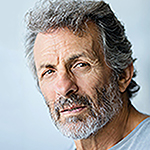 Carl Weintraub is 74
American actor of movies (Beverly Hills Cop; Air Force One) and TV (Executive Suite; Dads; Cagney & Lacey; Coins in the Fountain; Sorry Wrong Number; Barnaby Jones; Vincent Moroni on Days of Our Lives; StartUp; Trapper John, M.D.) born March 27, 1946. (Carl Weintraub 2017 Photo: CarlWeintraub.com)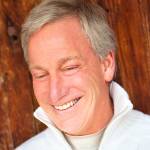 Tom Sullivan is 73
Blind American author (If You Could See What I Hear; Tom Sullivan's Adventures in Darkness), motivational speaker, singer, and actor of stage, TV (Michael Kendall on Search for Tomorrow; Fame) and films (Airport '77; Love's Dark Ride; Powderburn), born March 27, 1947. (Tom Sullivan Photo: sullivanlive.com)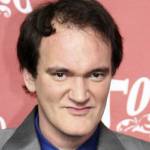 Quentin Tarantino is 57
Academy Award-winning American movie screenwriter, producer, actor, & director (Pulp Fiction; Reservoir Dogs; Inglourious Basterds; Django Unchained; Kill Bill; From Dusk Till Dawn; Natural Born Killers; Jackie Brown; The Hateful Eight), born March 27, 1963. (Quentin Tarantino 2007 Photo: pinguino k)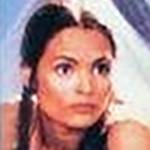 Talisa Soto is 53 (nee Miriam Talisa Soto; aka Desiree More)
American model (Vogue; Glamour), actress of TV (Harts of the West) & movies (Licence to Kill; The Mambo Kings; Hostage; Don Juan DeMarco; Mortal Kombat films; Spy Hard; Spike of Bensonhurst; The Sunchaser; The Corporate Ladder; Flypaper), born March 27, 1967. (Talisa Soto 2000 Photo: Noel Quiñones)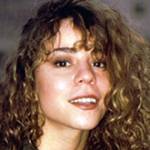 Mariah Carey is 51
Grammy Award-winning 50+ American songwriter & singer (Vision of Love; Love Takes Time; Someday; I Don't Wanna Cry; Emotions; I'll Be There; Honey; My All; Hero; Dreamlover;  Without You; Always Be My Baby; All I Want For Christmas Is You) born March 27, 1969. (Mariah Carey c 1988 Photo: Colin Pumfrett)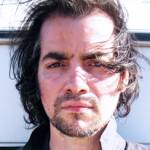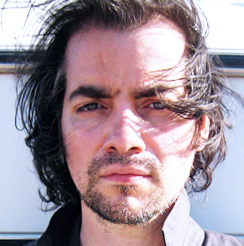 Kevin Corrigan is 51
American 50+ actor of TV (Eddie Finnerty on Grounded for Life; The Mentalist; The Black Donnellys; Fringe; Damages; Community; Blue Bloods) and movies (The Departed; Scotland, Pa.; Unstoppable; Delirious; See Jane Run; Winter's Tale; Superbad), born March 27, 1969. (Kevin Corrigan 2009 Photo: Bedside)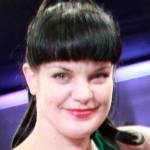 Pauley Perrette is 51
American actress of TV (Abby Sciuto on NCIS since 2003; Time of Your Life; Murder One; The Drew Carey Show; Fantasy Hospital; FCU: Fact Checkers Unit; That's Life) and movies (Almost Famous; The Price of Kissing; Civility; Ash Tuesday), born March 27, 1969. (Pauley Perrette 2012 Photo: State Farm)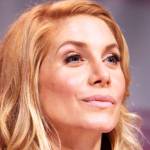 Elizabeth Mitchell is 50 (nee Elizabeth Joanna Robertson)
American actress of stage, TV (Juliet Burke on Lost; Dinah Lee on Loving; Rachel Matheson on Revolution; V; Once Upon a Time; ER; Crossing Lines; The Lyon's Den), and movies (Frequency; The Santa Clause II and sequels; Gia; Hollywood Palms), born March 27, 1970. (Elizabeth Mitchell 2013 Photo: Gage Skidmore)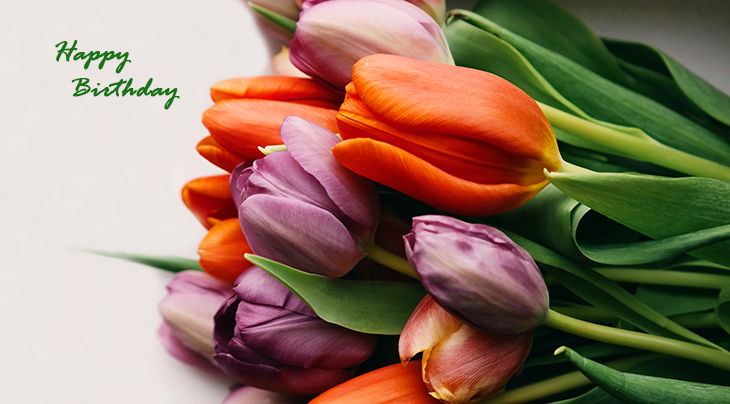 (Orange & Purple Tulips Photo: Brigitte Tohm via Unsplash)
Happy Birthday to everyone celebrating their birthday on March 27th!
And remembering
Brian Tarantina
American actor of TV (Lucky Lippman / Ray Castillo on One Life to Live; The Black Donnellys; Heroes; The Marvelous Mrs. Maisel; Gilmore Girls; Law & Order) and movies (Bed of Roses; City by the Sea; Donnie Brasco; The Jerky Boys; January Man; Jacob's Ladder; Uncle Buck) (born Mar. 27, 1959 – died Nov. 2, 2019; age 60). Brian Tarantina had a severe illness before he died.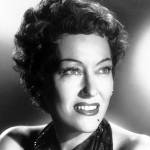 Gloria Swanson
American actress of stage, TV (The Gloria Swanson Hour) & movies (Sunset Boulevard; Indiscreet; Father Takes a Wife; Airport 1975; Beyond the Rocks; A Society Scandal; Sadie Thompson; The Impossible Mrs. Bellew; The Trespasser) (born Mar. 27, 1899 – died Apr. 4, 1983; age 84). Gloria Swanson died of a heart problem. (Gloria Swanson 1940s-1950s Photo: skeeze / Pixabay)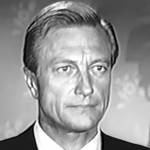 Richard Denning (nee Louis Albert Heindrich Denninger Jr.)

American actor of radio, TV (Hawaii Five-O,; Michael Shayne; Mr. & Mrs. North; The Flying Doctor), & movies (Creature from the Black Lagoon; An Affair to Remember; Golden Gloves; Black Beauty; West Point Widow; Some Like it Hot) (born Mar. 27, 1914 – died Oct. 11, 1998; age 84). Richard Denning died of respiratory failure. (Richard Denning 1960 Michael Shayne)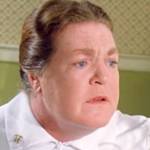 Anne Ramsey (nee Angelina Mobley)
American character actress of TV and movies (Throw Momma from the Train; The Goonies; When You Comin' Back, Red Ryder?; Deadly Friend; Weeds; Homer and Eddie; Love at Stake; Another Chance; The Black Marble; Any Which Way You Can) (born Mar. 27, 1929 – died Aug. 11, 1988; age 59). Anne Ramsey died of cancer. (Anne Ramsey 1976 The Boy in the Plastic Bubble)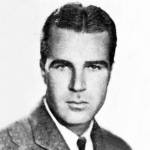 Charles Lang (nee Charles Bryant Lang Jr.)
Academy Award-winning American cinematographer (The Ghost and Mrs. Muir; Sabrina; Some Like It Hot; Charade; The Big Heat; Separate Tables; Inside Daisy Clover; How the West Was Won; Blue Hawaii; A Foreign Affair; Gunfight at the O.K. Corral) (born Mar. 27, 1902 – died Apr. 3, 1998; age 96). Charles Lang died of pneumonia. (Charles Lang 1931 Photo: Cinematographic Annual)
*Images are public domain or Creative Commons licensed & sourced via Wikimedia Commons, Vimeo, or Flickr, unless otherwise noted*