George Michael's Last Christmas
George Michael first rose to fame during the 1980's with pop group Wham!, performing peppy duets like the monster hit single Wake Me Up Before You Go Go with singing partner Andrew Ridgeley.
Nee Georgios Kyriacos Panayiotou when he was born on June 25, 1963, George Michael's father wasn't supportive of his son becoming a singer. His mother wasn't as dismissive, buying her 7-year-old a tape recorder to practice singing when the performing bug hit.
When George Michael met Andrew Ridgeley in school, the two 12-year-olds became best friends. It was Andrew that formed the band Executive Order in 1979 and urged 16-year-old Michael to join. Two years later they formed the new pop duo Wham! The boyhood friends hit the top of the charts with hit songs like Wake Me Up Before You Go-Go (1984), Careless Whisper (1984), I'm Your Man (1986), and Last Christmas (1985).
Wham! broke up amicably in 1986 and George Michael went on to pursue a solo career. His duet with Aretha Franklin I Knew You Were Waiting [For Me] (1987) was a hit, as was the rockabilly / Faith (1987), reminiscent of earlier teen idol Elvis Presley.
Faith was the biggest-selling single of 1988, according to Rolling Stone.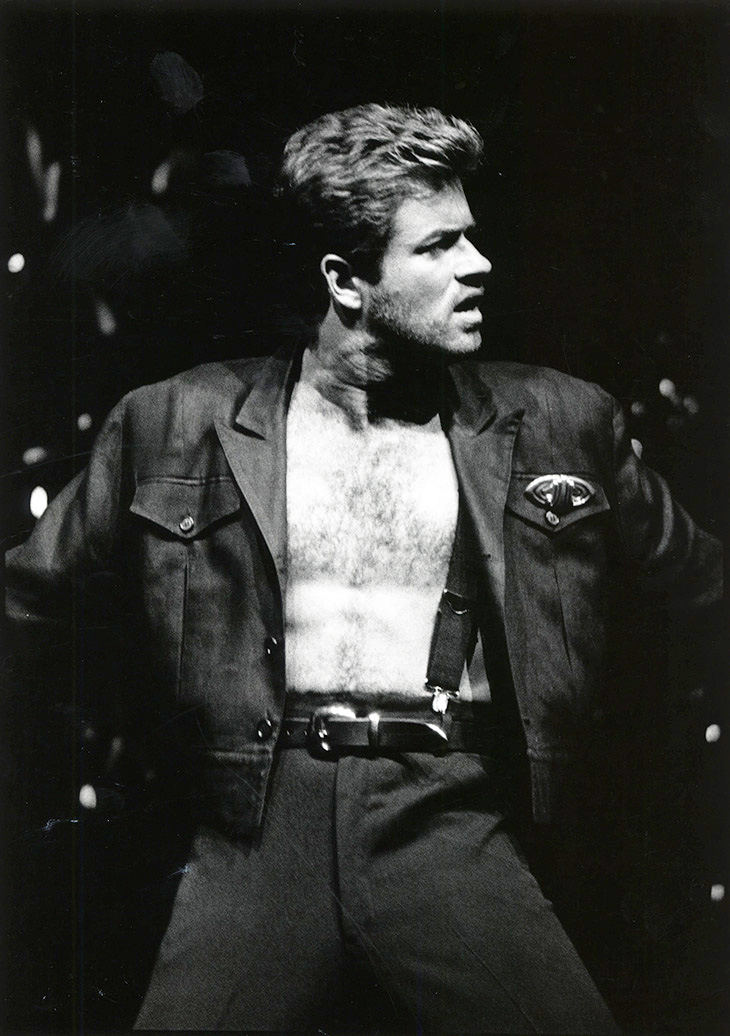 (George Michael 1988: Courtesy of Special Collections, University of Houston Libraries)
Outwardly a huge success & sex symbol for teenage girls, inwardly Michael was very conflicted.
"My depression at the end of Wham! was because I was beginning to realise I was gay, not bi…I felt cornered by my own ambition. I didn't have the self-control to restrain my ego, but I knew it was leading me further and further towards an explosive end. I was becoming absolutely massively popular as a heterosexual male." George Michael: An Exclusive Interview (2009) by Johann Hari, HuffPost
Meeting Brazilian designer Anselmo Feleppa in January 1991 after his Rock in Rio concert was a turning point for George Michael. His first serious relationship based on mutual love blossomed rapidly, with Feleppa moving into George's Malibu home. Michael continued to keep his true sexuality secret from his family and many of his closest friends, although he told Attitude interviewer Adam Mattera in 2004 that "my mum always knew".
A few months after they met, Feleppa developed flu-like symptoms. In his documentary George Michael: Freedom (2017) – which he was working on at the time of his death – the singer recalls sitting with his family on Christmas Day in 1991, anticipating with dread Feleppa's diagnosis. Early in January 1992 Anselmo confirmed that he had HIV; he died of AIDS-related complications in March 1993.
George Michael's Jesus to a Child song is a tribute to Anselmo and their relationship. 
"When you find your love
When you know that it exists
Then the lover that you miss
Will come to you on those cold, cold nights."
George Michael sang Jesus to a Child at the 1994 Berlin MTV Awards.
Years after an infamous arrest for engaging in a lewd act in a public toilet in 1998 (propositioning an undercover police officer), George Michael came out as gay. In later interviews he expressed his that he must have subconsciously wanted to be outed. Michael subsequently became an advocate for various human rights and LGBTQ causes. 
George Michael's relationship with Kenny Goss lasted from 1996 to 2009, and at one point they planned to marry. Although Michael told the press in 2006 that he still cruised for anonymous sex, but that it wasn't an issue in their relationship, the couple drifted apart..
His personal life also made the news for drug use (crack cocaine and cannabis. A self-confessed cannabis addict, he said he wished he could quit but was unable to. He was arrested several times for possession and unfit driving between 2006-2010, and lost his license for two years.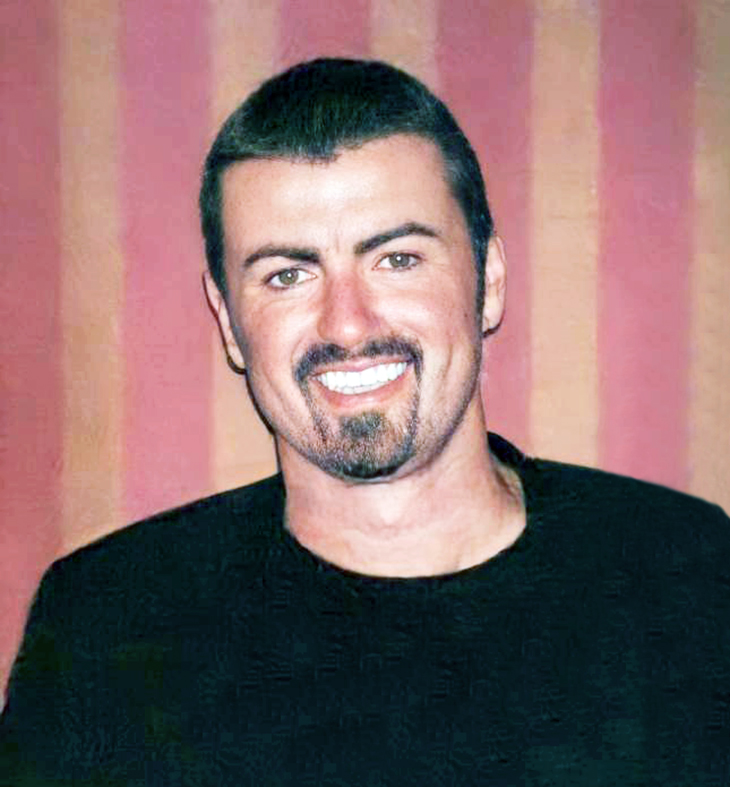 (George Michael c. 1996: KarlaMCegaMorales)
Linked to Lebanese celebrity hairstylist Fadi Fawaz since approximately 2011, that same year George Michael overcame a bout of pneumonia, and a head injury in sustained from a fall out of his moving car on the M1 highway.
He kept a low profile thereafter, dropping out of public sight in 2014. The Sunday Express reported in July 2015 that George Michael had checked himself in to a an exclusive rehab clinic, a state of affairs that went on for months.
On the afternoon of Christmas Day 2016, fans around the world were shocked when George Michael's publicist released a statement to the press.
"Singer-Songwriter George Michael Dies at 53 – The performer died of heart failure, according to his longtime manager." – Shirley Halperin, The Hollywood Reporter, Dec. 25, 2016
Fadi Fawaz had found Michael dead in bed at his Goring-on-Thames home Christmas morning, and reported the death to his manager. The police were called in the early afternoon. 
George Michael and Andrew Ridgeley sing Wham!'s hit single, Last Christmas.
George Michael's last Christmas came far too soon for his friends, family, and fans. Today we remember him as a gifted singer and songwriter whose auto-biographical lyrics touched hearts around the world, making us happy, and sad.
Note: This article was first published in 2016 as Last Christmas – Farewell George Michael. It his been updated with new & additional content. Photos are courtesy of Wikimedia, Creative Commons license.