December 5th Birthdays
If you were born on December 5th, you share a celebrity birthday with these famous people: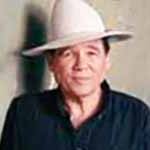 James Lee Burke is 85

Edgar Award-winning American crime fiction novelist (Cimarron Rose; Two for Texas; Rain Gods; Wayfaring Stranger), author of the Dave Robicheaux mystery series (The Neon Rain; Black Cherry Blues; The Tin Roof Blowdown; Burning Angel), born December 5, 1936. (James Lee Burke Photo: Robert Clark)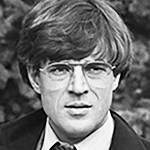 Jeroen Krabbé is 77
Dutch artist, film director, and actor (The Living Daylights; No Mercy; A World Apart; Robin Hood; The Prince of Tides; King of the Hill; Immortal Beloved; Ever After: A Cinderella Story; Dangerous Beauty; Left Luggage; Ocean's Twelve; Crossing Delancey), born December 5, 1944. (Jeroen Krabbé 1980: TROS)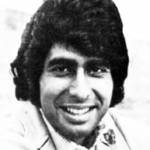 Andy Kim is 75 (nee Andy Youakim; aka Baron Longfellow)
Canadian singer and songwriter (Rock Me Gently; Sugar, Sugar [1969 Record of the Year]; How'd We Ever Get This Way; Baby, I Love You; I Forgot to Mention; So Good Together; A Friend in the City; Be My Baby; Baby I'm on Fire), born December 5, 1946. (Andy Kim 1970 Photo: Feld Brothers Management Corp.)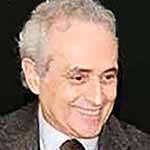 José Carreras is 75 (nee Josep Maria Carreras i Coll)
Spanish tenor opera singer (La Bohème; Lucia di Lammermoor), recording artist (South Pacific; Nessun Dorma; 'O Sole Mio), Three Tenors member (Moon River), and philanthropist founder of the José Carreras International Leukaemia Foundation, born December 5, 1946. (José Carreras: Evaroig)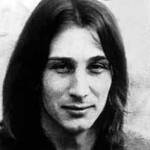 Jim Messina is 74 (nee James Melvin Messina)
American rock guitarist, record producer, songwriter, singer, and founding member of Buffalo Springfield, Poco, & Loggins and Messina (Your Mama Don't Dance; Listen to a Country Song; Same Old Wine; Peace of Mind), born December 5, 1947. (Jim Messina 1974 Photo: Schiffman and Larson)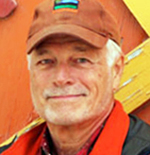 Lewis Arlt is 72
Emmy Award-winning American screenwriter, director, & actor of TV (All My Children; Another World; Loving; General Hospital; Ryan's Hope; Search for Tomorrow) and movies (He Knows You're Alone; See You in the Morning), born December 5, 1949. (Lewis Arlt Photo: Tina Bromberg / Lewis Arlt)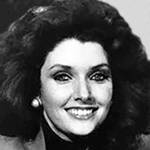 Morgan Brittany is 70 (nee Suzanne Cupito)
American political commentator (PolitiChicks) and columnist (WorldNetDaily; Townhall Finance), model & actress of films (Stage to Thunder Rock; Gable and Lombard) and TV (Katherine Wentworth on Dallas; Glitter; The Love Boat), born December 5, 1951. (Morgan Brittany 1984 Glitter Photo: ABC TV)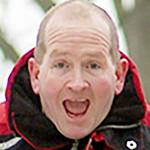 Eddie the Eagle is 58 (nee Michael Edwards)
English stunt man and underdog Olympic ski jumper who set a new ski-jumping record for Great Britain (73.5 m) at the 1988 Calgary Winter Olympic Games, while finishing last in the 70 m and 90 m events, born December 5, 1963. (Eddie the Eagle 2006 Photo: Matthew Anderson)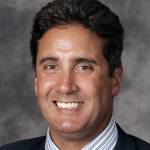 Pablo Morales is 57 (nee Pedro Pablo Morales Jr.)
American competitive swimmer, 4-time Summer Olympic medalist (1984 Los Angeles relay gold, butterfly silver; 1992 Barcelona 100m butterfly gold), University of Nebraska swimming and diving coach, born December 5, 1964. (Pablo Morales Photo: By permission of Huskers.com)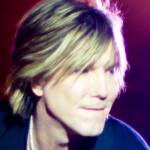 John Rzeznik is 56
Songwriters Hall of Fame American producer, guitarist, songwriter, & lead singer of the Goo Goo Dolls (Themselves; Slide; Iris; Name; Black Balloon; Give a Little Bit; Better Days; Here is Gone; Dizzy; Naked; Long Way Down; Lazy Eye), born December 5, 1965. (John Rzeznik 2013 Photo: Fr. Jeff Lorig)
Joe Barbara is 55 (nee Joseph Edward Barbara)
American singer & actor of stage (A Bronx Tale – The Musical; Jersey Boys; Grease), TV (Joe Carlino on Another World; Paolo Caselli on All My Children; Law & Order), and movies (Pride & Loyalty; The Stand-In), born December 5, 1966.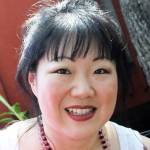 Margaret Cho is 53
American stand-up comedienne, producer, screenwriter & actress of stage, TV (Teri Lee on Drop Dead Diva; All-American Girl; Fashion Police; Ghost Whisperer; 30 Rock), and movies (It's My Party; Sweethearts; The Thin Pink Line), born December 5, 1968. (Margaret Cho 2009 Photo: Derek Nicoletto)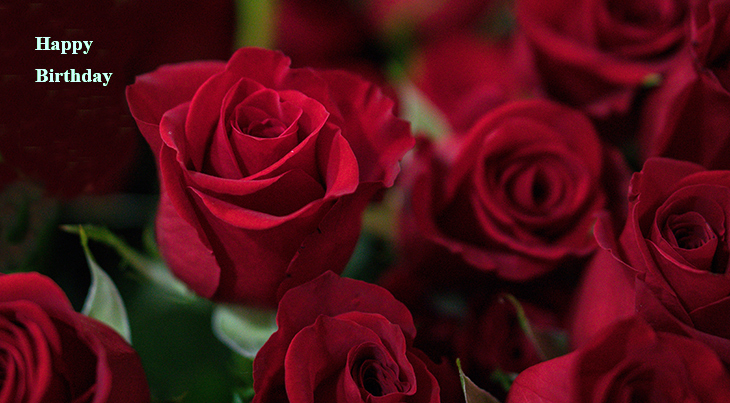 (Red Roses Photo: Tim Bish via Unsplash)
Happy Birthday to everyone celebrating their birthday on December 5th!
Remember These December 5th Famous Birthdays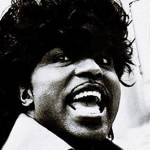 Little Richard (nee Richard Wayne Penniman)
Grammy, Songwriters, Blues and Rock & Roll Halls of Fame American songwriter, musician, & singer (Tutti Frutti; Long Tall Sally; Lucille; Keep A Knockin'; Good Golly Miss Molly; The Girl Can't Help It; Rip it Up; Jenny, Jenny; Miss Ann; Ready Teddy) (born Dec. 5, 1932 – died May 9, 2020; age 87). Little Richard died of bone cancer. (Little Richard 1967 Photo: Okeh Records)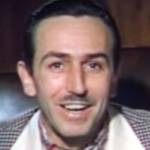 Walt Disney (nee Walter Elias Disney)
Emmy & Academy Award-winning American businessman (Disneyland), director, voice actor, illustrator & animation pioneer (Mickey Mouse cartoons), TV & film producer (Walt Disney's Wonderful World of Color; Dumbo; Cinderella) (born Dec. 5, 1901 – Dec. 15, 1966; age 65). Walt Disney died of lung cancer. (Walt Disney 1937 Snow White and the Seven Dwarfs Trailer)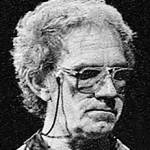 J. J. Cale (nee John Weldon Cale)
Grammy award-winning American electric guitarist, singer & songwriter (After Midnight, Cocaine, Magnolia; I Got the Same Old Blues; Crazy Mama; Call Me the Breeze; Devil in Disguise; Travelin' Light; Clyde; Troubles, Troubles; Shelter; Sensitive Kind) (born Dec. 5, 1938 – July 26, 2013; age 74). J. J. Cale died of a heart attack. (J. J. Cale 2006 Photo: Louis Ramirez)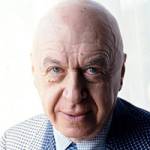 Otto Preminger

Austrian American theatre & movie actor, producer, & director (Laura; The Man with the Golden Arm; Advise & Consent; Forever Amber; Bunny Lake is Missing; Carmen Jones; Fallen Angel; Anatomy of a Murder; Kidnapped) (born Dec. 5, 1905 – Apr. 23, 1986; age 80). Otto Preminger had Alzheimer's Disease and died of lung cancer. (Otto Preminger 1976 Photo: Allan Warren)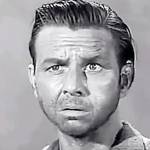 Alvy Moore (nee Jack Alvin Moore)
American voice over actor & character actor of stage, TV (Hank Kimball on Green Acres; Pete and Gladys; Days of Our Lives; Burke's Law; The Virginian), and movies (Susan Slept Here; Screaming Eagles; Riot in Cell Block 11; The Heart is a Rebel; Designing Woman) (born Dec. 5, 1921 – died May 4, 1997; age 75). Alvy Moore died of heart failure. (Alvy Moore 1960 Johnny Ringo)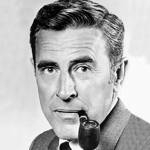 Peter Hansen
Daytime Emmy Award-winning American actor of TV (Lee Baldwin on General Hospital; The Adventures of Jim Bowie; How the West Was Won; Gomer Pyle: USMC) & movies (When Worlds Collide; The Savage; Darling, How Could You!; The War of the Roses; The Savage; Passage West; Top of the World) (born Dec. 5, 1921 – died Apr. 9, 2017; age 95). (Peter Hansen 1973 Photo: ABC TV)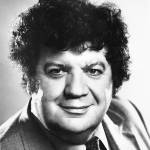 George Savalas (nee Georgios Demosthenes Savalas)
American singer, musician, acting teacher, character actor of stage, television (Detective Stavros on Kojak, The Marcus-Nelson Murders, & Kojak: The Belarus File), and movies (Kelly's Heroes; Genghis Khan; A Dream of Kings; Fake-Out) (born Dec. 5, 1924 – died Oct. 2, 1985; age 60). George Savalas died of leukemia. (George Savalas 1976 Kojak  Photo: CBS Television)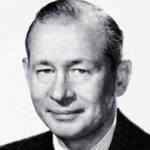 Nunnally Johnson
American film director, producer, & screenwriter (The Grapes of Wrath; The Man in the Gray Flannel Suit; The Gunfighter; My Cousin Rachel; Black Widow; The Dirty Dozen; Three Came Home; Tobacco Road; Mr. Hobbs Takes a Vacation; How to Marry a Millionaire; Flaming Star) (born Dec. 5, 1897 – died Mar. 25, 1977; age 79). (Nunnally Johnson 1960 Photo: 20th Century-Fox Dynamo)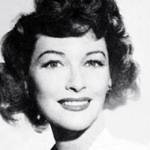 Margaret Hayes (nee Florette Regina Ototenheimer)
American actress of stage, TV (Roxanne Reynolds on A Flame in the Wind; Perry Mason; Robert Montgomery Presents), and films (Good Day For a Hanging; Blackboard Jungle; In Old Colorado; Scattergood Survives a Murder; The Glass Key; The Lady Has Plans; One Dangerous Night; Tugboat Annie Sails Again) (born Dec. 5, 1916 – died Jan. 26, 1977; age 60). (Margaret Hayes 1942)
*Images are public domain or Creative Commons licensed & sourced via Wikimedia Commons, VImeo, YouTube or Flickr, unless otherwise noted*