April 24th Birthdays
If you were born on April 24th you share a birthday with these famous people: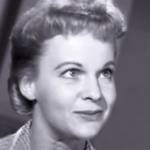 Marilyn Erskine is 94
American actress of radio, stage, TV (Fran Potter on The Tom Ewell Show; Climax!; Perry Mason; Lux Video Theatre; Ironside), and movies (The Eddie Cantor Story; A Slight Case of Larceny; Just This Once; The Girl in White; Above and Beyond), born April 24, 1926. (Marilyn Erskine 1959 Zane Grey Theater)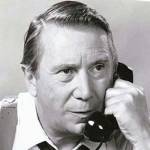 Bruce Kirby is 92 (nee Bruno Giovanni Quidaciolu)
American character actor of TV (L. A. Law; Car 54, Where Are You?; Columbo; Marcus Welby, M.D.; Medical Center; Hogan's Heroes; Ironside; Bonanza; The Rockford Files; Room 222; Barney Miller; McCloud) and movies (How to Frame a Figg), born April 24, 1928. (Bruce Kirby Photo: Courtesy John Kirby)
Shirley MacLaine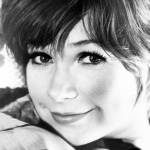 is 86 (nee Shirley McLean Beaty)
Academy Award-winning American actress (Terms of Endearment; The Apartment; Artists and Models; What a Way to Go; Gambit; The Children's Hour; My Geisha; Postcards from the Edge; Guarding Tess; Elsa & Fred; Irma la Douce; Sweet Charity) born April 24, 1934. (Shirley MacLaine 1970 Photo: CBS TV)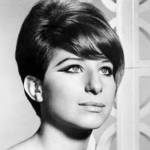 Barbra Streisand is 78 (nee Barbara Joan Streisand)
Grammy, Emmy, Tony, and Academy Award-winning American composer, songwriter, singer (People; Evergreen), movie producer & actress (Funny Girl; Hello, Dolly!; A Star is Born; The Way We Were; Yentl; The Prince of Tides; Meet the Fockers) born April 24, 1942. (Barbra Streisand 1965 Photo: CBS TV)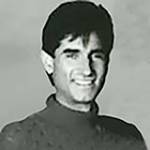 Richard Sterban is 77
Septuagenarian American country & gospel music singer solo, and with The Oak Ridge Boys (Elvira; Dream On; I'll Be True to You; Cryin' Again; Sail Away; Bobbie Sue), born April 24, 1943. (Richard Sterban 1989 The Oa,k Ridge Boys Photo: Alan Messer 0989 / MCA Records Nashville)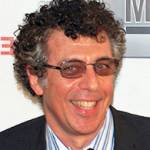 Eric Bogosian is 67

American playwright & actor of movies (Talk Radio; Sex, Drugs, Rock & Roll; Dolores Claiborne; Gossip; Ararat; Cadillac Records) and TV (Danny Ross on Law & Order: Criminal Intent; Love Monkey; The Good Wife; Succession; Billions), born April 24, 1953. (Eric Bogosian 2007 Photo: David Shankbone)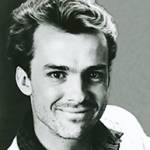 Michael O'Keefe is 65 (nee Raymond Peter O'Keefe Jr.)
American 60+ actor of TV (Fred on Roseanne; Against the Law; Homeland; Sneaky Pete) and movies (Caddyshack; The Great Santini; Gray Lady Down; The Slugger's Wife; Split Image; Finders Keepers; Just One Night), born April 24, 1955. (Michael O'Keefe 1987 The Whoopee Boys Photo: The Movie Channel)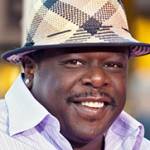 Cedric the Entertainer is 56 (nee Cedric Antonio Kyles)
55+ American comedian, host & actor of TV (The Steve Harvey Show; The Soul Man; Who Wants to Be a Millionaire; Cedric the Entertainer Presents), and movies (Barbershop, The Honeymooners; Big Momma's House), born April 24, 1964. (Cedric the Entertainer 2008 Photo: Anthony Citrano / zigzaglens.com)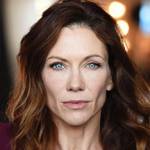 Stacy Haiduk is 52

American 50+ actress of TV (Lana Lang on Superboy; Patty Williams on The Young and the Restless; All My Children; SeaQuest 2032; Prison Break; Melrose Place; Heroes; Days of Our Lives) & movies, born April 24, 1968. (Stacy Haiduk Photo: Bradford Tatum, Eric Daigh & Lori Boyles / © 2018 STACY HAIDUK)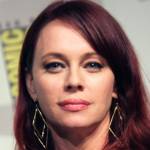 Melinda Clarke is 51 (aka Mindy Clarke)
American actress of TV (Faith Taylor on Days of Our Lives; Julie Cooper on The O.C.; Amanda on Nikita; Soldier of Fortune, Inc.; CSI: Crime Scene Investigation; The District; Vegas; The Vampire Diaries) and movies (Return to Two Moon Junction; Spawn), born April 24, 1969. (Melinda Clarke 2012 Photo: Thibault)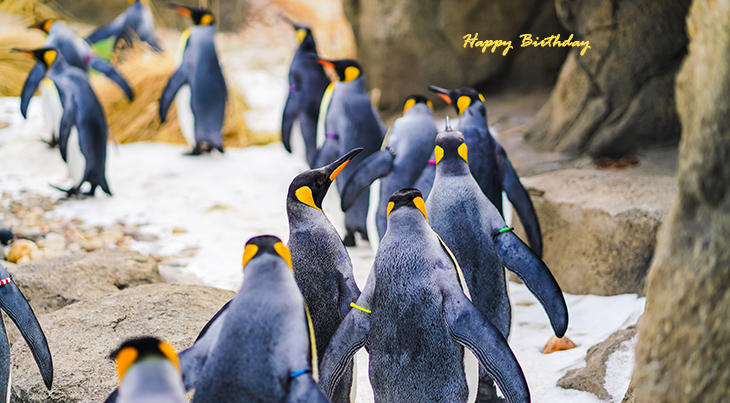 (Penguins Photo: Yomex Owo via Unsplash)
Happy Birthday to everyone celebrating their birthday on April 24th!
And remembering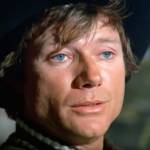 Michael Parks (nee Harry Samuel Parks)
American actor of TV (Then Came Bronson; The Colbys; Twin Peaks; The China Lake Murders; The Detectives; Zane Grey Theater; Police Woman) & movies (Bus Riley's Back in Town; The Return of Josey Wales; The Idol; The Private Files of J. Edgar Hoover; Kill Bill) (born Apr. 24, 1940 – died May 9, 2017; age 77). Cause of death for Michael Parks is unknown. (Michael Parks 1974 Movin' On)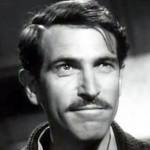 J. D. Cannon (nee John Donovan Cannon)
American character actor of TV (Chief Peter Clifford on McCloud; The Doctors and the Nurses; The Defenders; Alias Smith and Jones; Rawhide; The F.B.I.; The Untouchables) and movies (Death Wish II; The Thousand Plane Raid; Heaven With a Gun; Serpico) (born Apr. 24, 1922 – died May 20, 2005; age 83). Cause of death for J. D. Cannon is unknown. (J. D. Cannon 1965 12 O'Clock High)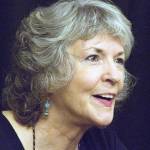 Sue Grafton
American TV screenwriter (A Caribbean Mystery; Nurse), novelist (The Lolly-Madonna War) and author of the "Alphabet series" mystery novels featuring detective Kinsey Milhone (A is for Alibi; B is for Burglar; C is for Corpse) (born Apr. 24, 1940 – died Dec. 28, 2017; age 77). Cause of death for Sue Grafton was cancer. (Sue Grafton 2009 Photo: Mark Coggins / Sue Grafton)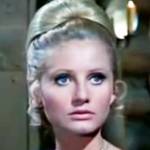 Jill Ireland
American actress of TV (Shane; The Man from U.N.C.L.E.; 12 O'Clock High; My Favorite Martian) and movies (The Valachi Papers; Breakheart Pass; From Noon Till Three; Death Wish II; Robbery Under Arms; Breakout; The Mechanic; Love and Bullets; Hard Times; Carry On Nurse) (born Apr. 24, 1936 – died May 18, 1990; age 54). Jill Ireland died of breast cancer. (Jill Ireland 1969 Daniel Boone)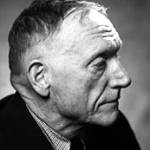 Robert Penn Warren
American literary critic, publisher (The Southern Review founder), 1947 Pulitzer Prize-winning novelist & non-fiction writer (All the King's Men; Who Speaks for the Negro?), and Pulitzer Prize-winning poet (1958, 1979) (born Apr. 24, 1905 – died Sept. 15, 1989; age 84). Robert Penn Warren died of bone cancer complications. (Robert Penn Warren 1968 Photo: Ephemera)
Robert Knight (nee Robert Peebles)
American singer solo (Everlasting Love; Blessed Are The Lonely; Isn't It Lonely Together; Love on a Mountain Top; Better Get Ready for Love) and with the Paramounts (Free Me), (born Apr. 24, 1945 – died Nov. 5, 2017; age 72). Cause of death for Robert Knight is unknown.
*Images are public domain or Creative Commons licensed & sourced via Wikimedia Commons, Vimeo, or Flickr, unless otherwise noted*