April 24th Birthdays
If you were born on April 24th you share a celebrity birthday with these famous people: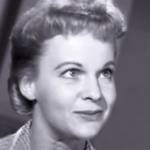 Marilyn Erskine is 97 (ex of Stanley Kramer)
American actress of radio, stage, TV (Fran Potter on The Tom Ewell Show; Climax!; Perry Mason; Lux Video Theatre; Ironside), and movies (The Eddie Cantor Story; A Slight Case of Larceny; Just This Once; The Girl in White; Above and Beyond), born April 24, 1926. (Marilyn Erskine 1959 Zane Grey Theater)
Shirley MacLaine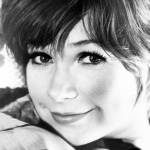 is 89 (nee Shirley McLean Beaty; sister of Warren Beatty)
Oscar-winning American actress (Terms of Endearment; The Apartment; Artists and Models; What a Way to Go; Gambit; The Children's Hour; Postcards from the Edge; Guarding Tess; My Geisha; Elsa & Fred; Irma la Douce; Sweet Charity), born April 24, 1934. Ex of Steve Parker. (Shirley MacLaine 1970: CBS TV)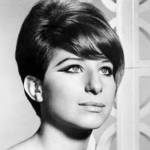 Barbra Streisand is 81 (nee Barbara Joan Streisand; married James Brolin)
Grammy, Emmy, Tony, and Academy Award-winning American songwriter, singer (People; Evergreen), movie producer & actress (Funny Girl; Hello, Dolly!; A Star is Born; The Way We Were; Yentl; The Prince of Tides; Meet the Fockers),  born April 24, 1942. Ex of Elliott Gould. (Barbra Streisand 1965: CBS TV)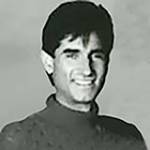 Richard Sterban is 80
American country music & gospel music singer solo, and with The Oak Ridge Boys (Elvira; Dream On; I'll Be True to You; Cryin' Again; Sail Away; Bobbie Sue; Y'All Come Back Saloon; You're the One), born April 24, 1943. (Richard Sterban 1989 The Oak Ridge Boys Photo: Alan Messer 0989 / MCA Records Nashville)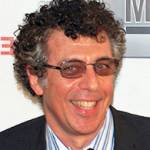 Eric Bogosian is 70

American playwright & actor of movies (Talk Radio; Sex, Drugs, Rock & Roll; Dolores Claiborne; Gossip; Ararat; Cadillac Records) and TV (Danny Ross on Law & Order: Criminal Intent; Love Monkey; The Good Wife; Succession; Billions), born April 24, 1953. (Eric Bogosian 2007 Photo: David Shankbone)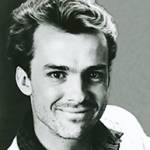 Michael O'Keefe is 68 (nee Raymond Peter O'Keefe Jr.; ex of Bonnie Raitt)
American actor of TV (Fred on Roseanne; Against the Law; Homeland; Sneaky Pete) and movies (Caddyshack; The Great Santini; Gray Lady Down; The Slugger's Wife; Split Image; Finders Keepers; Just One Night), born April 24, 1955. (Michael O'Keefe 1987 The Whoopee Boys Photo: The Movie Channel)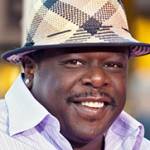 Cedric the Entertainer is 59 (nee Cedric Antonio Kyles)
American comedian, host & actor of TV (The Steve Harvey Show; The Soul Man; Who Wants to Be a Millionaire; Cedric the Entertainer Presents), and movies (Barbershop, The Honeymooners; Big Momma's House), born April 24, 1964. (Cedric the Entertainer 2008 Photo: Anthony Citrano / zigzaglens.com)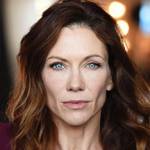 Stacy Haiduk is 55 (married Bradford Tatum)

American actress of TV (Lana Lang on Superboy; Patty Williams on The Young and the Restless; All My Children; SeaQuest 2032; Prison Break; Melrose Place; Heroes; Days of Our Lives) & movies, born April 24, 1968. (Stacy Haiduk Photo: Bradford Tatum, Eric Daigh & Lori Boyles / © 2018 STACY HAIDUK)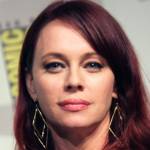 Melinda Clarke is 54 (aka Mindy Clarke; daughter of John Clarke)
American actress of TV (Faith Taylor on Days of Our Lives; Julie Cooper on The O.C.; Amanda on Nikita; Soldier of Fortune, Inc.; CSI: Crime Scene Investigation; The District; Vegas; The Vampire Diaries) and movies (Return to Two Moon Junction; Spawn), born April 24, 1969. (Melinda Clarke 2012 Photo: Thibault)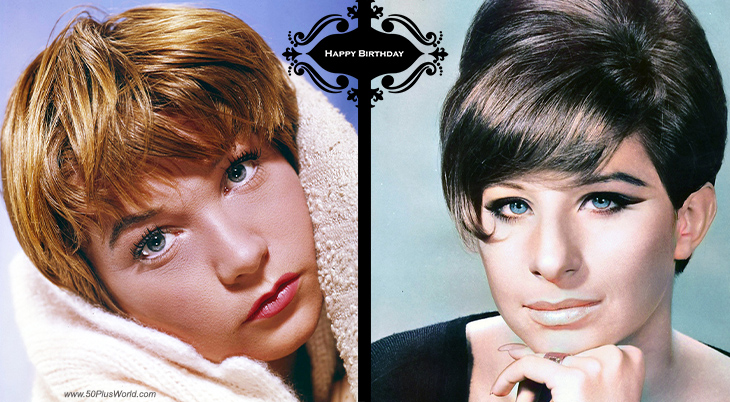 (Shirley MacLaine 1950s: Film Star Vintage | Barbra Streisand 1965 [colorized]))
Happy Birthday to everyone celebrating their birthday on April 24th!
Remember These April 24th Famous Birthdays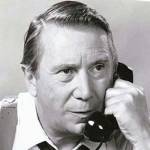 Bruce Kirby (nee Bruno Giovanni Quidaciolu; father of Bruno Kirby)
American character actor of TV (L. A. Law; Car 54, Where Are You?; Columbo; Marcus Welby, M.D.; Medical Center; Hogan's Heroes; Ironside; Bonanza; The Rockford Files; Room 222; Barney Miller; McCloud; Holmes and Yoyo; Kojak; Days of Our Lives) and movies (How to Frame a Figg; Another Nice Mess) (born Apr. 24, 1928 – died Jan. 4, 2021; age 92) (Bruce Kirby: Courtesy John Kirby)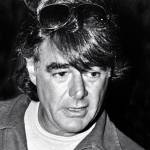 Richard Donner (nee Richard Donald Schwartzberg; married Lauren Shuler)
American producer & director of TV (Perry Mason; Tales From the Crypt; The Twilight Zone; The Loretta Young Show; Mr. Novak; 12 O'Clock High) and films (The Goonies; Lethal Weapon; The Lost Boys; Conspiracy Theory; Scrooged; X-Men; The Omen; Superman; Delirious; Free Willy; Timeline) (born Apr. 24, 1930 – died July 5, 2021; age 91). (Richard Donner 1979 Photo: Alan Light)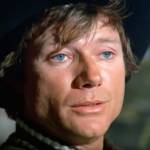 Michael Parks (nee Harry Samuel Parks)
American actor of TV (Then Came Bronson; The Colbys; Twin Peaks; The China Lake Murders; The Detectives; Zane Grey Theater; Police Woman) & films (Wild Seed; Bus Riley's Back in Town; The Return of Josey Wales; The Idol; The Private Files of J. Edgar Hoover; Between Friends; Sidewinder 1; The Evictors) (born Apr. 24, 1940 – died May 9, 2017; age 77). (Michael Parks 1974 Movin' On)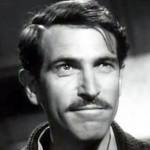 J. D. Cannon (nee John Donovan Cannon)
American character actor of TV (Chief Peter Clifford on McCloud; The Doctors and the Nurses; The Defenders; Alias Smith and Jones; Rawhide; The F.B.I.; The Untouchables) and movies (Death Wish II; The Thousand Plane Raid; Heaven With a Gun; Scorpio; Cool Hand Luke; Cotton Comes to Harlem) (born Apr. 24, 1922 – died May 20, 2005; age 83). (J. D. Cannon 1965 12 O'Clock High)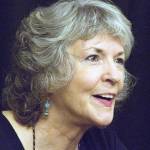 Sue Grafton
American TV screenwriter (A Caribbean Mystery; Nurse), novelist (The Lolly-Madonna War) and author of the "Alphabet series" mystery novels featuring detective Kinsey Milhone (A is for Alibi; B is for Burglar; C is for Corpse) (born Apr. 24, 1940 – died Dec. 28, 2017; age 77). Cause of death for Sue Grafton was cancer. (Sue Grafton 2009 Photo: Mark Coggins / Sue Grafton)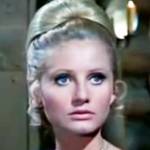 Jill Ireland (married Charles Bronson; ex of David McCallum)
American actress of TV (Shane; The Man from U.N.C.L.E.; 12 O'Clock High; My Favorite Martian) and movies (The Valachi Papers; Breakheart Pass; From Noon Till Three; Death Wish II; Robbery Under Arms; Breakout; The Mechanic; Love and Bullets; Hard Times; Carry On Nurse) (born Apr. 24, 1936 – died May 18, 1990; age 54). Jill Ireland died of breast cancer. (Jill Ireland 1969 Daniel Boone)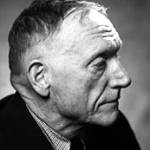 Robert Penn Warren
American literary critic, publisher (The Southern Review founder), 1947 Pulitzer Prize-winning novelist & non-fiction writer (All the King's Men; Who Speaks for the Negro?), and Pulitzer Prize-winning poet (1958, 1979) (born Apr. 24, 1905 – died Sept. 15, 1989; age 84). Robert Penn Warren died of bone cancer complications. (Robert Penn Warren 1968 Photo: Ephemera)
Larry J. Blake
American actor of TV (The Pride of the Family; Yancy Derringer; The Lone Ranger; Here's Lucy; The Virginian; Gunsmoke; Wagon Train; The Dick Powell Theatre; Marcus Welby, M.D.; The F.B.I.; Death Valley Days) and films (Sunset Blvd.; High Noon) (born Apr. 24, 1914 – died May 25, 1982; age 68). Larry J. Blake had emphysema before he died. (Larry J. Blake 1938 Young Fugitives)
Marceline Day (nee Marceline Newlin; sister of Alice Day)
American actress, WAMPAS Baby Star of westerns, comedies & silent films (The Jazz Age; London After Midnight; The Show of Shows; The Telegraph Trail; Via Pony Express; The Barrier; Hell's Four Hundred; The Beloved Rogue; A Certain Young Man; The Sky Raiders; The Mad Parade) (born Apr. 24, 1908 – died Feb. 16, 2000; age 91). (Marceline Day 1929 Photo: Lansing Brown)
R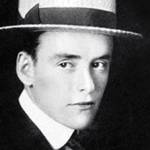 obert Harron ("Bobby" Harron; aka Willie McBain)
American silent movieactor (Intolerance; The Greatest Thing in Life; A Child of the Paris Streets; A Romance of Happy Valley; Hearts of the World; The Life of General Villa; The Birth of a Nation; The Battle of the Sexes; Hoodoo Ann; The Great Leap: Until Death Do Us Part) (born Apr. 12, 1893 – died Sept. 5, 1970 age 27). Brother of Tessie & John Harron.  (Robert Harron 1917: Hartsook)
Robert Knight (nee Robert Peebles)
American singer solo (Everlasting Love; Blessed Are The Lonely; Isn't It Lonely Together; Love on a Mountain Top; Better Get Ready for Love) and with the Paramounts (Free Me), (born Apr. 24, 1945 – died Nov. 5, 2017; age 72). Cause of death for Robert Knight is unknown.
*Images are public domain or Creative Commons licensed & sourced via Wikimedia Commons, Vimeo, or Flickr, unless otherwise noted*