Folks, Facts & Fun from September 1931
News, Headlines, Entertainment & Trivia from September, 1931: Herman Mankiewicz produces Monkey Business, starring Zeppo & the other Marx Brothers; blues singer Annette Hanshaw records I Don't Know Why; George White's Scandals Opens on Broadway.
The Marx Brothers in Monkey Business
Paramount Pictures released the Marx Brothers screwball comedy Monkey Business on September 19, 1931.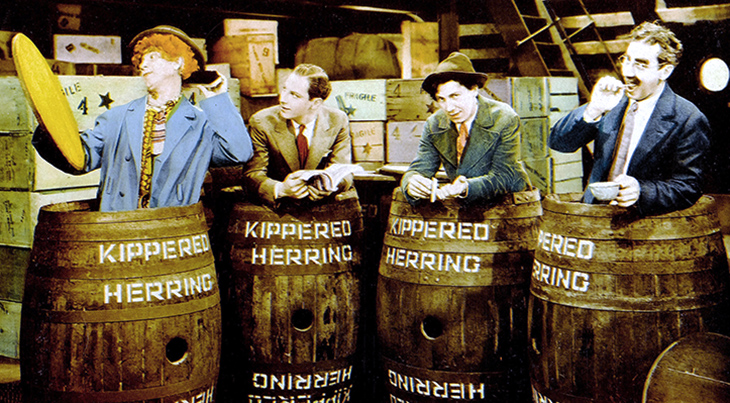 (Harpo, Zeppo, Chico, and Groucho Marx 1931 Monkey Business: Paramount Pictures)
Director Norman Z. McLeod would later say that up to 12 different writers contributed to Monkey Business, including uncredited producer Herman Mankiewicz and the Marx Brothers, although only the primary screenwriters S J. Perelman and Will B. Johnstone were credited.
Monkey Business stars Harpo, Zeppo, Chico, and Groucho Marx, and supporting actors Rockliffe Fellowes, Harry Woods, Thelma Todd, Ruth Hall, Eddie Baker, and Tom Kennedy.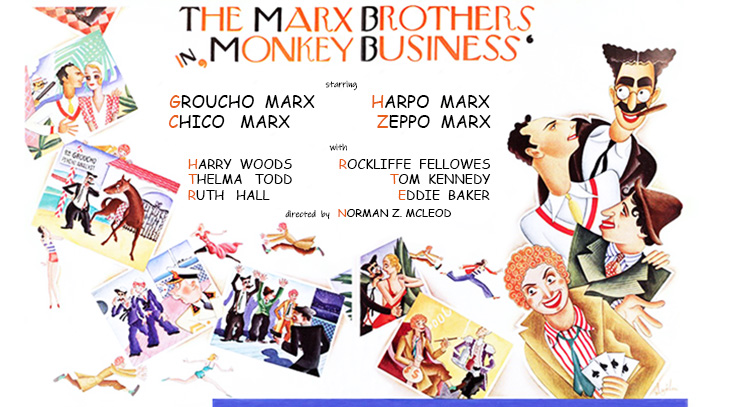 The plotline of Monkey Business has the four Marx Brothers stowing away in barrels in the cargo hold of a transatlantic ocean liner. As the cruise progresses, "the stowaways" are discovered, and the ship's crew tries to catch and arrest them.
Alky Briggs (Harry Woods) and Big Joe Helton (Rockliffe Fellowes) are rival gangsters, with Ruth Hall playing Big Joe's daughter Mary. Chico and Harpo Marx are hired to be Big Joe's bodyguards, while Groucho romances Joe's wife Lucille (Thelma Todd) and Zeppo courts Mary. These clips from Monkey Business showcase Zeppo Marx, his brothers, and Ruth Hall as Mary.
When the ship docks, Zeppo steals singer Maurice Chevalier's passport and unsuccessfully impersonates him while attempting to get through customs. Each of his three older brothers then take an (unsuccessful) stab at it. They eventually hide under luggage and get off the ship. 
The four stowaways turn up at a party hosted by Big Joe and save his daughter Mary from Brigg's kidnappers. 
Zeppo Marx
Monkey Business was the fifth movie for the youngest brother Zeppo Marx (aka Herbert Marx, born February 25, 1901), after 3 other films with his brothers – Humor Risk (1921),The Cocoanuts (1929), and Animal Crackers (1930) – and a solo effort in A Kiss in the Dark (1925). He appeared in two more Marx Brothers movies (Horse Feathers, 1931 & Duck Soup, 1933) and then retired from acting.
Zeppo segued from being a theatrical agent with brother Gummo Marx, into a successful business man, engineer, and entrepreneur. As an inventor, Zeppo Marx came up with a watch to monitor pulse rates. His company Marman Products manufactured the Marman Twin motorcycle, and a clamping device invented by Zeppo that held atomic bombs in place on airplanes during WWII raids.
He married former Ziegfeld showgirl Marion Benda in 1927, and they adopted sons Timothy (1944) and Thomas (1945), before divorcing in 1954. 
Zeppo's second wife was Barbara Blakely, 27 years his junior. Before they divorced in 1973, there were infidelities on both sides, according to Barbara's autobiography Lady Blue Eyes (2008). She began an affair with their friendly long-time Rancho Mirage neighbour Frank Sinatra, and became Sinatra's fourth and last wife in 1976 after her divorce from Zeppo was final.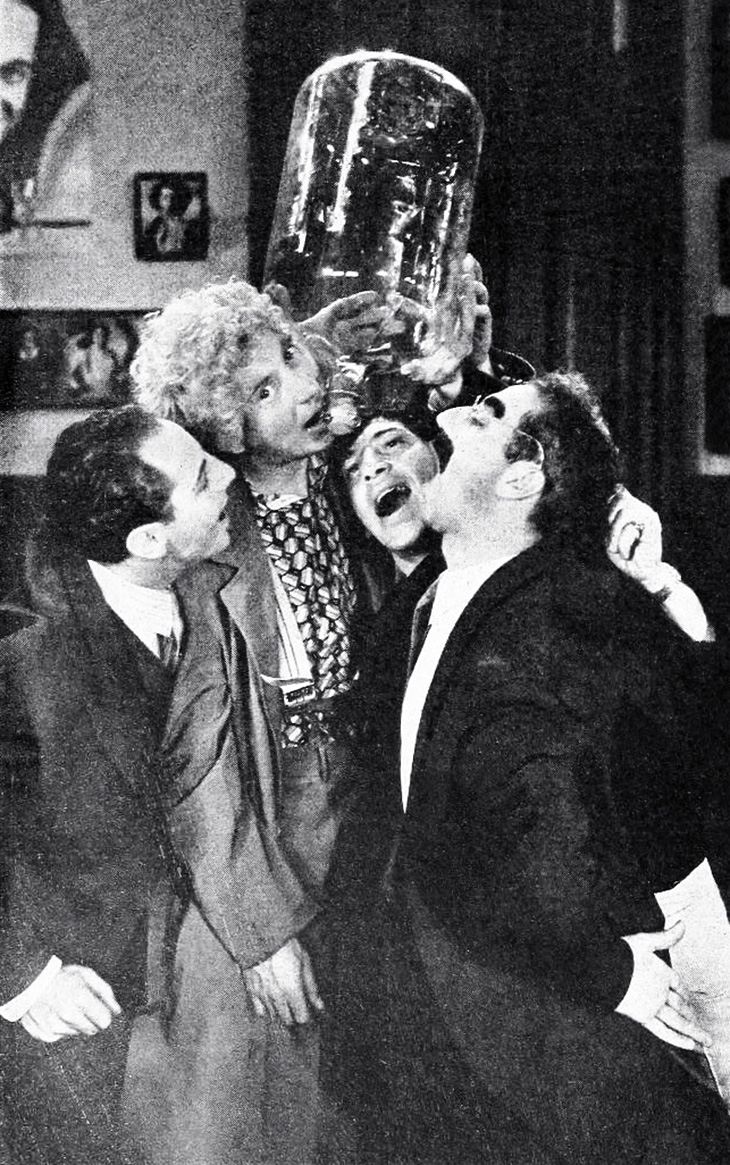 (Zeppo, Harpo, Chico & Grouch Marx 1931 Monkey Business)
Barbara noted in her book that she took Zeppo to doctors appointments and treatments for cancer when he became sick in 1978. Zeppo Marx died of lung cancer in November 1979, age 78.
Herman Mankiewicz
Born on November 7, 1897 and known for his acerbic wit, Monkey Business producer Herman J. Mankiewicz (grandfather of NBC Dateline reporter Josh Mankiewicz & TCM  host Ben Mankiewicz) started out as a reporter during World War I. Post WWI, Herman turned to writing for magazines, and was theatre critic for The New Yorker. He migrated to Hollywood in the mid-1920s and began working for Paramount on silent movie scenarios and titles.
As the sound era came in, he worked on script adaptations and original screenplays. Monkey Business was his first stab at producing for Paramount Pictures. "Mank" went on to produce 2 more Marx Brothers films – Horse Feathers (1932), and Duck Soup (1933).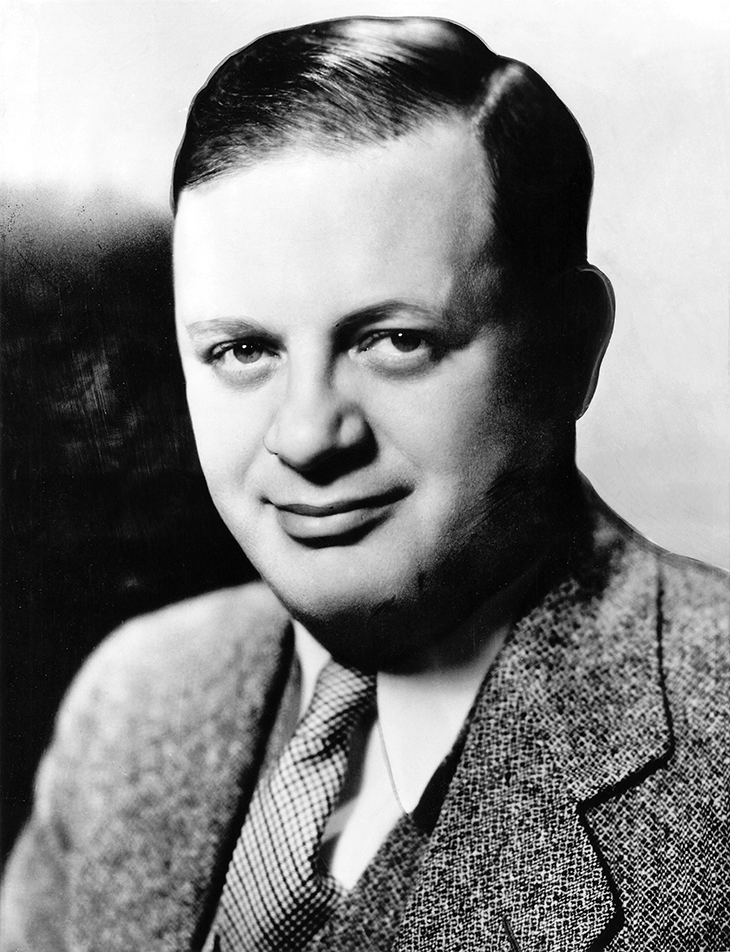 (Herman J. Mankiewicz 1943 Photo: International News)
"There is a story going around that Herman Mankiewicz took Harpo to a party one night and that Harpo proceeded to kiss every girl as soon as he was introduced. Herman, fearing that somebody might take offense, called Harpo aside and told him that even though he was in Hollywood he couldn't rush right up to a girl and kiss her as soon as he'd met her. Time and conversation should transpire before the osculation. So the next guest was brought along and Harpo bowed seriously and said, 'How do you do, Miss Smith. Have you seen Grand Hotel? Now may I kiss you?'"
– Roses, Love and Shotguns by Elizabeth Wilson, July 1932, Silver Screen
Although mute onscreen, off camera Harpo Marx was a member of the Algonquin Round Table, as was Herman Mankiewicz. The famed New York City informal club was composed of literary and theatrical types known for their love of playing games, practical jokes, wordplay, and making witty remarks.  
Herman also served as the uncredited producer on Million Dollar Legs (1932), which was based on his younger brother Joseph Mankiewicz's story. He was finally credited as a producer on his fifth and last producing effort, the drama A Woman's Secret (1949) starring Maureen O'Hara, Melvyn Douglas, and Gloria Grahame.
Mankiewicz's greatest claim to fame is for writing the Citizen Kane (1941) screenplay; he and Orson Welles were each given a Best Screenplay Academy Award for it. Herman J. Mankiewicz died in March 1953 of uremic poisoning (he was an alcoholic for most of his adult life) at the age of 55. 
Honorable Mention to Five Star Final, The Mad Parade, & Palmy Days
These three other films released in September 1931 also remain highly rated with viewers today, 90 years later.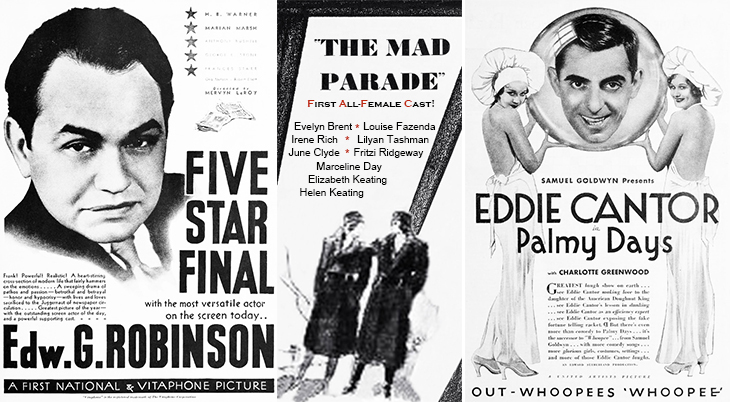 (Edward G. Robinson in Five Star Final, The Mad Parade & Eddie Cantor in Palmy Days 1931 Films)
Edward G. Robinson stars as a veteran newspaper reporter who resurrects an older murder case to boost circulation in the 1931 drama Five Star Final. Supporting actors in the cast are Marian Marsh, H.B. Warner, Anthony Bushell, George E. Stone, Ona Munson, Boris Karloff, Aline MacMahon, and Frances Starr. Five Star Final was directed by Mervyn LeRoy.
Much was made of The Mad Parade being the first movie with an all-female cast. This WWI ensemble drama is based on the story Women Like Men by Gertrude Orr and Doris Malloy; the screenplay was written by Henry McCarty, and the film was directed by William Beaudine. The Mad Parade stars Evelyn Brent, Irene Rich, Louise Fazenda, Lilyan Tashman, Marceline Day, Fritzi Ridgeway, and June Clyde, with sisters Elizabeth and Helen Keating. 
Palmy Days is a musical comedy vehicle for the film's star, comedic singer-actor Eddie Cantor. A. Edward Sutherland directed a story co-written by Eddie Cantor, Morrie Ryskind, and David Freedman. Palmy Days co-stars Charlotte Greenwood, Barbara Weeks, George Raft, Harry Woods, and Spender Charters. Palmy Days features choreography by Busby Berkely, who appears in a cameo, costume design by Alice O'Neil and Coco Chanel, and cinematography by Gregg Toland.
Annette Hanshaw Records I Don't Know Why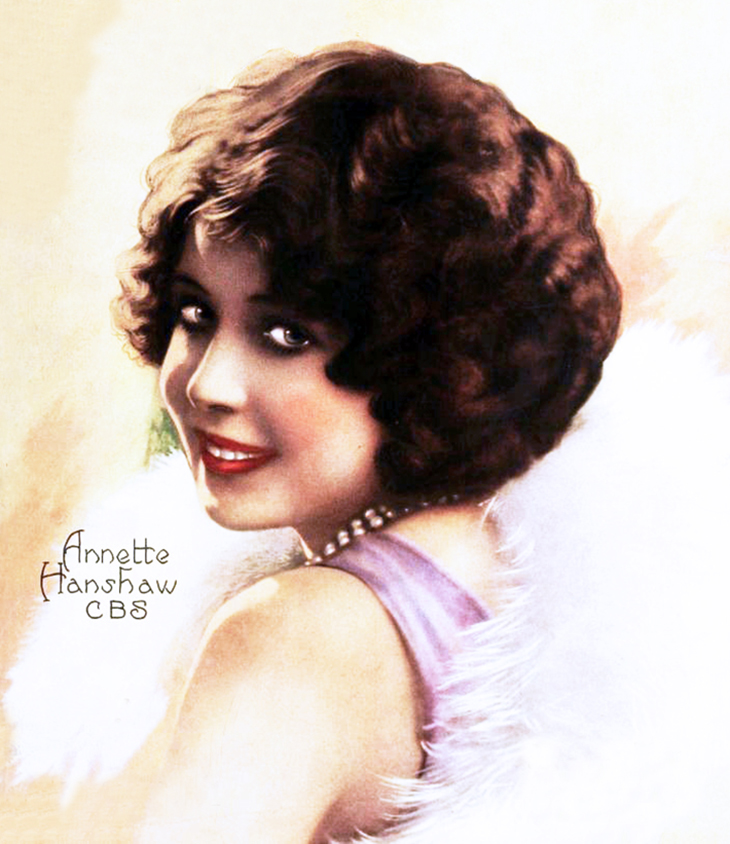 (Annette Hanshaw 1930 Portrait: Artist Unknown / What's On the Air Cover)
Sultry CBS blues singer Annette Hanshaw recorded her mid-tempo version of the hit song I Don't Know Why, on September 22, 1931, with Benny Goodman. 
With lyrics by Roy Turk and music by Fred E. Ahlert, I Don't Know Why was recorded by several other artists in September 1931. Baritone Russ Columbo, Wayne King and his Orchestra, Benny Kreuger, and Kate Smith also took a turn at it. 
Born on October 18, 1901, Catherine Annette Hanshaw had been singing since the age of six. After graduating from the National School of Design, she began a career in commercial art. Music soon resurfaced as her first passion and she was heard on local Florida radio stations, and recorded several tunes in 1928 as Gay Ellis and Her Novelty Orchestra.
She was a blues / jazz recording artist for Columbia under her own name Annette Hanshaw, by the end of 1929. Hanshaw sang with most of the big orchestras of the 1930s, including Benny Goodman, Rudy Vallee, Jimmy Dorsey, and Tommy Dorsey. Her biggest hit songs were Big City Blues (1929), For Old Times' Sake (1928), and Body and Soul (1930).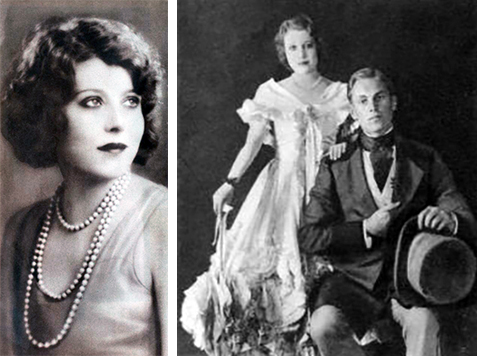 (Annette Hanshaw 1930 |  Annette Hanshaw & Lanny Ross 1933 Showboat Costumes)
Annette was a featured singer beginning in 1933 on the Captain Henry's Maxwell House Show Boat radio program, co-starring with Charles Winninger, Lanny Ross and Conrad Thibault. She left the popular radio series in 1935 to sing two days a week on The Camel Caravan with Walter O'Keefe.
Hanshaw won the 1934 Radio Stars magazine contest as Female Popular Singer; her male counterpart was Bing Crosby. Despite her obvious talent, in many interviews she confessed to an extreme lack of self confidence, saying she was never happy with her voice or live performances. Annette Hanshaw was 83 when she died of cancer in 1985.
George White's Scandals Opens on Broadway
Ethel Merman sang the song Life is Just a Bowl of Cherries (lyrics by Lew Brown, music by Ray Henderson) for the first time in the Broadway musical George Whites Scandals of 1931, which opened on September 14, 1931.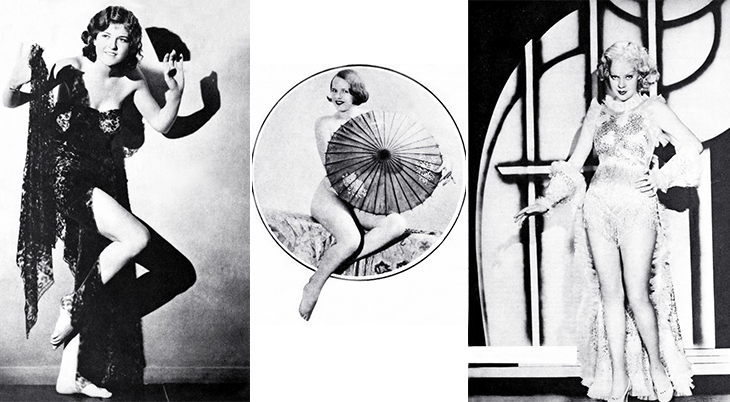 (George White's Scandals 1931 & 1934 Irene Thompson, Mary Dolores Dale, & Alice Faye) 
In the cast with Merman were Ray Bolger, Ethel Barrymore Colt, Alice Faye, and Rudy Vallee. Vallee recorded Life Is Just a Bowl of Cherries five days later, on September 19, 1931. It became one of his signature tunes.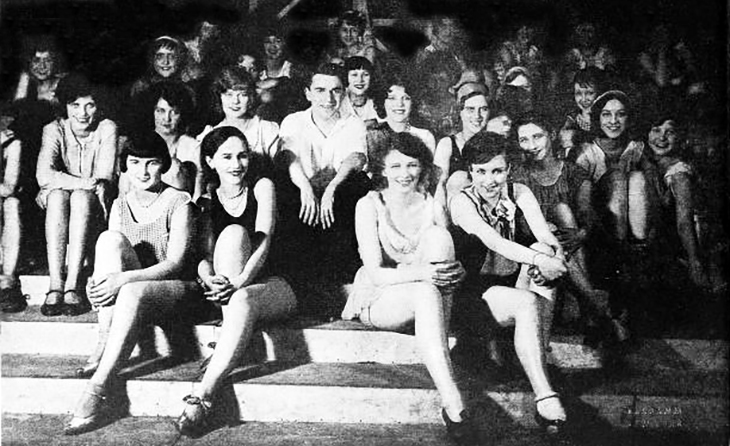 (George White with Ann Pennington & Cast 1928 George White's Scandals)
Dancer, choreographer, actor, writer, and producer George White was born on April 15, 1891 (nee Eassy White; aka George Weitz). White performed on Broadway in the Ziegfeld Follies between 1911-1915, and began producing a yearly "Scandals" musical revue named after himself, from 1919-1939. His Scandals helped propel many new talents into stardom, from Ann Pennington and W.C. Fields, to Ray Bolger, Ann Miller, Lili Damita, Bert Lahr, Eleanor Powell, and of course Ethel Merman, Rudy Vallee, and Alice Faye.
Less well known entertainers that returned numerous times to appear in George White's Scandals were Peggy Dolan, Winnie Lightner, Tom Patricola, Harry Richman, and Cliff Edwards. The ranks of The George White Girls were boosted by the talents of budding silent film stars Louise Brooks, Dolores Costello and her sister Helene Costello, Boots Mallory, and Marie McDonald.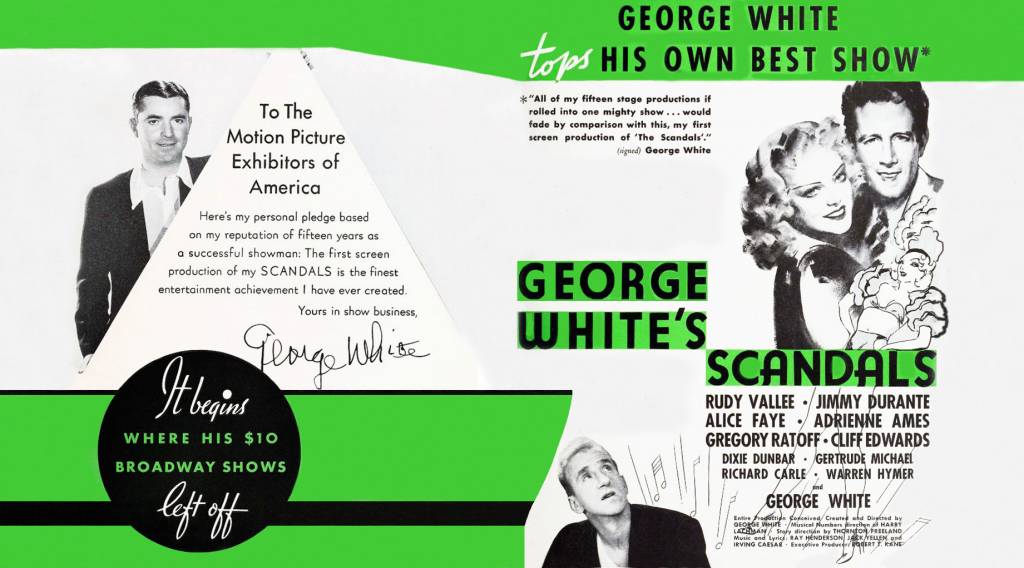 (George White's Scandals 1934 Movie Starring Alice Faye & Rudy Vallee)
So popular was the star-studded 1931 Broadway musical Scandals version that it was made into the movie George White's Scandals (1934).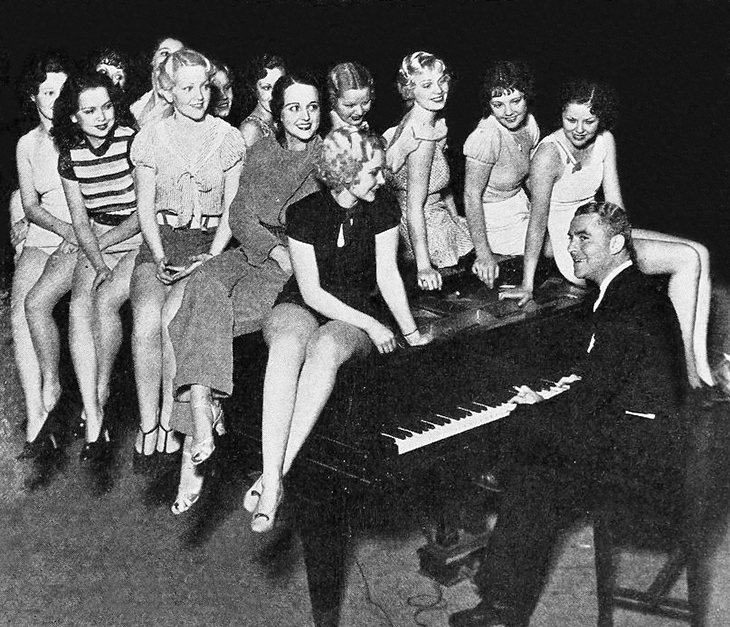 (George White's Scandals 1933 Movie Tryouts with George White)
Although Ethel Merman, Ray Bolger, and Ethel Barrymore Colt didn't reprise their 1931 stage roles in the 1934 film, Rudy Vallee & Alice Faye returned to star in it. With the addition of Jimmy Durante, Adrienne Ames, Gregory Ratoff, and George White himself in a cameo, the movie was a success.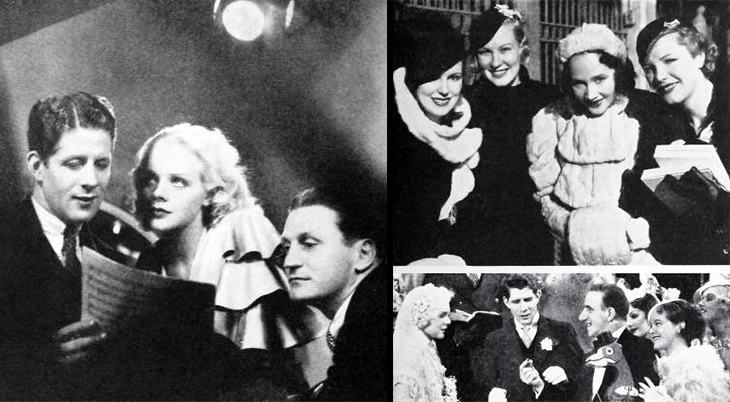 (George White's Scandals 1934 Rudy Vallee, Alice Faye, Director Thornton Freeland & Cast)
Two subsequent Scandals movies were made:
George White's 1935 Scandals (1935), starring Alice Faye, James Dunn, Ned Sparks, Cliff Edwards, Eleanor Powell, Arline Judge, and George White in another cameo.
George White's Scandals (1945), with Joan Davis, Jack Haley, and Phillip Terry. Among the huge cast were Margaret Hamilton, Jane Greer, and Glenn Tryon in supporting roles; as well as former silent film stars Carmel Myers and Dorothy Sebastian in bit parts.
George White fell from grace after being sentenced to 9 months for a 1946 hit-and-run automobile accident, and his career as a stage and film producer was over. He died in 1968 of leukemia, age 77.
*Images are believed to be in the public domain, used by permission, or Creative Commons licensed & sourced via Wikimedia Commons, Vimeo, YouTube, or Flickr, unless otherwise noted*