April 15th Birthdays
If you were born on April 15th you share a birthday with these famous people: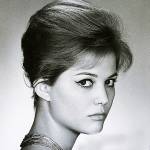 Claudia Cardinale is 80 (nee Claude Joséphine Rose Cardinale)
Italian-Tunisian movie actress (8  1/2, The Pink Panther, Circus World, Blindfold, The Professionals, Don't Make Waves, Once Upon a Time in the West, Escape to Athena; The Hell with Heroes; Bebo's Girl; 8 1/2; Lost Command) and septuagenarian born April 15, 1938. (Claudia Cardinale 1960 Photo) 
Robert Walker Jr. is 78
Septuagenarian American actor of TV (Dallas; Days of Our Lives; Ben Casey; The F.B.I.; Combat!; Star Trek) and movies (Ensign Pulver; The War Wagon; Easy Rider; Young Billy Young; The Hook; Gone With the West; Hex; The Spectre of Edgar Allan Poe), born April 15, 1940. (Robert Walker Jr. 1966 12 O'Clock High)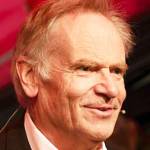 Jeffrey Archer is 78 (aka Baron Archer of Weston-super-Mare)
English politician, convicted perjurer, novelist (Not a Penny More, Not a Penny Less; Kane and Abel; First Among Equals; A Twist in the Tale; Only Time Will Tell; The Sins of teh Fathers; The Fourth Estate; This Was a Man), and senior born April 15, 1940. (Jeffrey Archer 2012 Photo: Bjørn Erik Pedersen)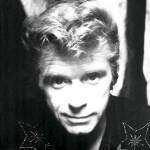 Dave Edmunds is 74 (nee David William Edmunds)
Welsh septuagenarian senior citizen, record producer (Foghat), guitar player, and rock singer (I Hear You Knocking; Rockpile; Girls Talk; I'm Comin' Home; Baby I Love You; Born to Be With You; Slipping Away;), born April 15, 1944. (Dave Edmunds 1989 Photo: Dennis Keeley / Capitol Records) 
Lois Chiles is 71
American retired fashion model, actress of movies (Moonraker; The Great Gatsby; The Way We Were; Broadcast News; Death on the Nile; Sweet Liberty; Coma; Creepshow 2; Broadcast News) & TV (Dallas), and septuagenarian born April 15, 1947. (Lois Chiles 1980 Moonraker Photo: ABC)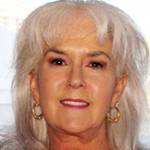 Heloise II is 67 (nee Ponce Kiah Marchelle Heloise Cruse Evans)
American senior, newspaper and magazine advice columnist (Hints from Heloise; Heloise to the Rescue) and author (Hints For All Occasions; In the Kitchen with Heloise; Handy Household Hints from Heloise; Get Organized With Heloise) born April 15, 1951. (Heloise 2010 Photo: Larry D. Moore) 
Sam McMurray is 66
American character & voice actor of TV (The Tracey Ullman Show; The King of Queens; Cristela; Dinosaurs; Friends; The Edge of Night), movies (Getting Even With Dad; Drop Dead Gorgeous; Lucky Numbers; Stealing Sinatra; Raising Arizona; The Wizard; L. A. Story), and senior born April 15, 1952.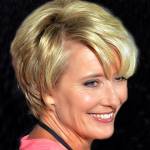 Emma Thompson is 59

Academy Award-winning 55+ English screenwriter and actress of TV & movies (Howards End; Sense and Sensibility; Love Actually; Nanny McPhee; Dead Again; Primary Colors; Harry Potter and the Prisoner of Azkaban & sequels), born April 15, 1959. (Emma Thompson 2013 Photo: Mr. Bombdiggity)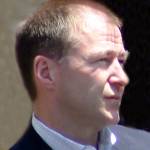 Kevin Lowe is 59
Retired 55+ Canadian NHL defenceman (Edmonton Oilers; New York Rangers) with 6 Stanley Cups, 1990 King Clancy Memorial Trophy, 7-time NHL All-Star, and Edmonton Oilers executive (President of Hockey Operations), born April 15, 1959. (Kevin Lowe 2006 Photo: Mack Male)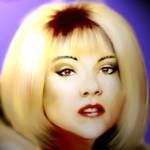 Samantha Fox is 52 (aka Sam Fox)
British model (The Sun; Playboy), singer (Touch ME [I Want Your Body]; Nothing's Gonna Stop Me Now; Naughty Girls [Need Love Too]; I Wanna Have Some Fun; I Only Wanna Be With You), TV actress & personality (Celebrity Big Brother), born April 15, 1966. (Samantha Fox c 2005 Portrait Photo: Maksim)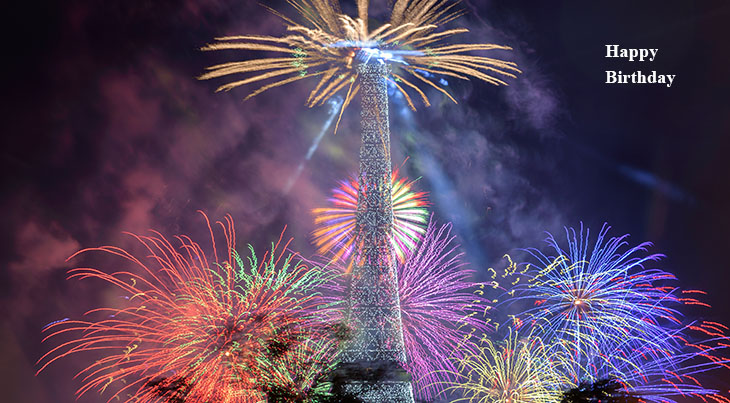 (Fireworks Photo: Joe deSousa via Unsplash)
Happy Birthday to everyone celebrating their birthday on April 15!
And remembering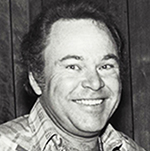 Roy Clark
Country Music Hall of Fame American singer (Yesterday, When I Was Young; Come Live With Me; I Never Picked Cotton; Honeymoon Feelin'; If I Had it to Do All Over Again), actor & TV host (Hee Haw; The Tonight Show; The Beverly Hillbillies) (born April 15, 1933 - died Nov. 15, 2018; age 85). Roy Clark died of pneumonia complications. (Roy Clark Photo: Carl Lender)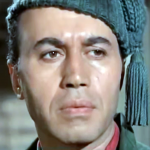 Michael Ansara
Syrian/Lebanese-American actor of TV (Broken Arrow; Rambo; Law of the Plainsman; I Dream of Jeannie) and movies (Abbott and Costello Meet the Mummy; The Lone Ranger; Harum Scarum; Texas Across the River) (born Apr. 15, 1922 - died July 31, 2013; age 91). Michael Ansara died of Alzheimer's Disease complications. (Michael Ansara 1966 Daniel Boone)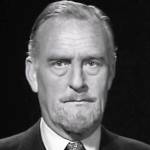 John Williams

English-American actor of stage, TV (Family Affair; Alfred Hitchcock Presents; The Rogues), and movies (Dial M for Murder; Sabrina; To Catch a Thief; Island in the Sun; The Young Philadelphians; Midnight Lace; Double Trouble; Dear Brigitte; The Student Prince)  (born Apr. 15, 1903 - died May 5, 1983; age 80). John Williams had heart problems before he died. (John Williams 1961 Thriller)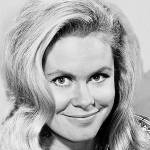 Elizabeth Montgomery
American actress of TV (Samantha Stephens on Bewitched; Robert Montgomery Presents; Password All-Stars; The Legend of Lizzie Borden) and movies (Who's Been Sleeping in My Bed?; The Court-Martial of Billy Mitchell) (born Apr. 15, 1933 - died May 18, 1995; age 62). Elizabeth Montgomery died of colon cancer. (Elizabeth Montgomery 1967 Photo: ABC TV)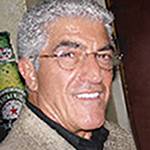 Frank Vincent is 79 (nee Frank Vincent Gattuso Jr.)
American character actor of TV (Phil Leotardo on The Sopranos; Gotti) and movies (Raging Bull; Casino; Goodfellas; Baby It's You; Wise Guys; Do The Right Thing; Last Exit to Brooklyn; She's The One; Cop Land; Wise Guys; Casino), born April 15, 1937. Frank Vincent died after a heart attack and open heart surgery. (Frank Vincent 2003 Photo: EnterStanman)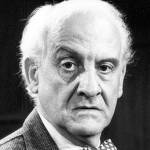 Hans Conried (nee Hans Georg Conried Jr.)
American comedian, voice & character actor of radio, TV (Make Room for Daddy; The Lucy Show), and movies (My  Friend Irma; Peter Pan; The 5,000 Fingers of Dr. T; The Affairs of Dobie Gillis; My Six Loves; The Patsy) (born Apr. 15, 1917 – died Jan. 5, 1982; age 64). Hans Conried had a heart attack before he died. (Hans Conreid 1977 The Tony Randall Show Photo: CBS TV)
*Images are public domain or Creative Commons licensed & sourced via Wikimedia Commons, Vimeo, or Flickr, unless otherwise noted*