April 15th Birthdays
If you were born on April 15th you share a celebrity birthday with these famous people: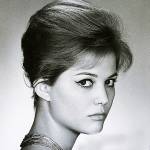 Claudia Cardinale is 84 (nee Claude Joséphine Rose Cardinale)
Italian-Tunisian movie actress (8 1/2, The Pink Panther, Circus World, The Professionals, Blindfold, Don't Make Waves, Once Upon a Time in the West, Escape to Athena; The Hell with Heroes; Bebo's Girl; 8 1/2; Lost Command; All Roads Lead to Rome), born April 15, 1938. (Claudia Cardinale 1960 Photo)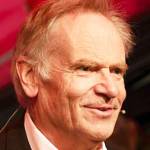 Jeffrey Archer is 82 (aka Baron Archer of Weston-super-Mare)
English politician, convicted perjurer, and novelist (Not a Penny More, Not a Penny Less; Kane and Abel; First Among Equals; A Twist in the Tale; Only Time Will Tell; The Sins of the Fathers; The Fourth Estate; This Was a Man; Best Kept Secret), born April 15, 1940. (Jeffrey Archer 2012 Photo: Bjørn Erik Pedersen)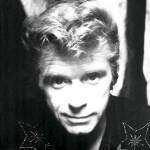 Dave Edmunds is 78 (nee David William Edmunds)
Welsh record producer (Foghat), guitar player, and rock singer (I Hear You Knocking; Rockpile; Girls Talk; I'm Comin' Home; Baby I Love You; Born to Be With You; Slipping Away; Crawling From the Wreckage; I Knew The Bride), born April 15, 1944. (Dave Edmunds 1989 Photo: Dennis Keeley / Capitol Records) 
Lois Chiles is 75
American actress of movies (Moonraker; The Great Gatsby; The Way We Were; Broadcast News; Death on the Nile; Sweet Liberty; Coma; Creepshow 2; Broadcast News; Twister; The Babysitter; Courage) and TV (Holly Harwood on Dallas), born April 15, 1947. (Lois Chiles 1980 Moonraker Photo: ABC)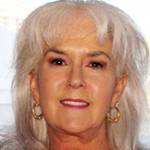 Heloise II is 71 (nee Ponce Kiah Marchelle Heloise Cruse Evans)
American newspaper and magazine advice columnist (Hints from Heloise; Heloise to the Rescue) and author (Hints For All Occasions; In the Kitchen with Heloise; Handy Household Hints from Heloise; Get Organized With Heloise), born April 15, 1951. (Heloise 2010 Photo: Larry D. Moore) 
Sam McMurray is 70
American character & voice over actor of TV (The Tracey Ullman Show; The King of Queens; Cristela; Dinosaurs; Friends; The Edge of Night), movies (Getting Even With Dad; Drop Dead Gorgeous; Lucky Numbers; Stealing Sinatra; Raising Arizona; The Wizard; L. A. Story), born April 15, 1952.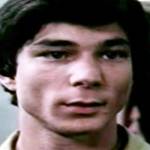 Derrel Maury is 68
American actor of TV (Happy Days; Joanie Loves Chachi; One Day at a Time; The Archie Situation Comedy Musical Variety Show; WKRP in Cincinnati; Barnaby Jones) and movies (Wasteland; The Strongest Man in the World; Shadow of the Monarch), born April 15, 1954. (Derrel Maury 1976 Massacre at Central High)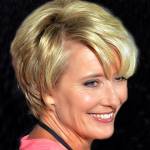 Emma Thompson is 63

Academy Award-winning English movie screenwriter & actress (Howards End; Sense and Sensibility; Love Actually; Nanny McPhee; Dead Again; Primary Colors; In the Name of the Father; Harry Potter and the Prisoner of Azkaban & sequels), born April 15, 1959. (Emma Thompson 2013 Photo: Mr. Bombdiggity)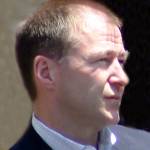 Kevin Lowe is 63
Canadian professional hockey player, NHL defenceman (Edmonton Oilers; New York Rangers) with 6 Stanley Cups, 1990 King Clancy Memorial Trophy, 7-time NHL All-Star, and Edmonton Oilers executive (President of Hockey Operations), born April 15, 1959. (Kevin Lowe 2006 Photo: Mack Male)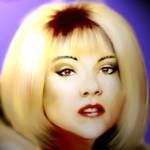 Samantha Fox is 56 (aka Sam Fox)
British model (The Sun; Playboy), singer (Touch Me [I Want Your Body]; Nothing's Gonna Stop Me Now; Naughty Girls [Need Love Too]; I Wanna Have Some Fun; I Only Wanna Be With You), TV actress & personality (Celebrity Big Brother), born April 15, 1966. (Samantha Fox c 2005 Portrait Photo: Maksim)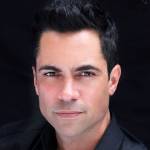 Danny Pino is 48 (nee Daniel Gonzalo Pino)
American actor of TV (Det. Scotty Valens on Cold Case; Det. Nick Amaro on Law & Order: SVU & Chicago P.D.; Men, Women & Dogs; The Shield; Gone; Scandal; Burn Notice; One Day at a Time) and movies (Across the Hall; The Lost City; Flicka), born April 15, 1974. (Danny Pino 2019 Photo: Geffen Playhouse)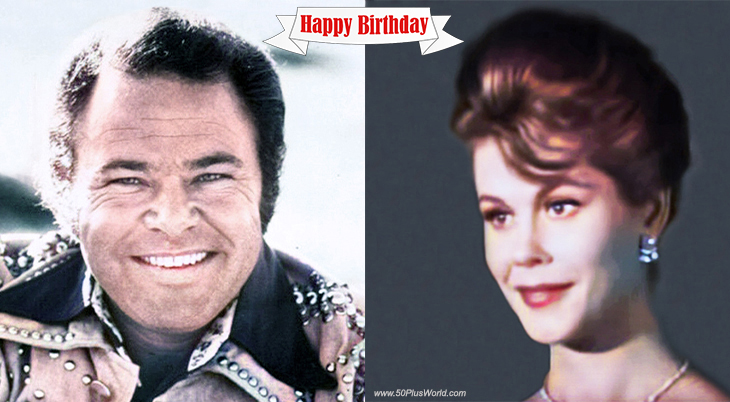 (Roy Clark 1976: Margie Korshak Associates Inc | Elizabeth Montgomery 1963 Johnny Cool)
Happy Birthday to everyone celebrating their birthday on April 15th!
Remember These April 15th Famous Birthdays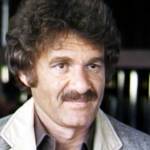 Richard Rush
American film producer, screenwriter, & director (The Stunt Man; Air America; Freebie and the Bean; Color of Night; Too Soon to Love; Of Love and Desire; A Man Called Dagger; Hells Angels on Wheels; Getting Straight; Psych-Out; The Savage Seven; Thunder Alley) (born Apr. 15, 1929 – died Apr. 8, 2021; age 91). (Richard Rush 1979: The Bobbie Wygant Archives)
American actor of TV (Dallas; Days of Our Lives; Cannon; Ben Casey; The F.B.I.; Combat!; Star Trek) and movies (Ensign Pulver; The War Wagon; Easy Rider; Young Billy Young; The Hook; Gone With the West; Hex; The Spectre of Edgar Allan Poe) (born April 15, 1940 – died Dec. 5, 2019; age 79). Cause of death for Robert Walker Jr. is unknown. (Robert Walker Jr. 1966 12 O'Clock High)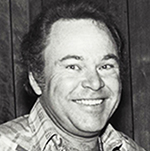 Roy Clark
Country Music Hall of Fame American singer (Yesterday, When I Was Young; Come Live With Me; I Never Picked Cotton; Honeymoon Feelin'; If I Had it to Do All Over Again; Thank God and Greyhound), actor & TV host (Hee Haw; The Tonight Show; The Beverly Hillbillies) (born April 15, 1933 – died Nov. 15, 2018; age 85). Roy Clark died of pneumonia complications. (Roy Clark: Carl Lender)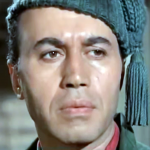 Michael Ansara
Syrian/Lebanese-American actor of TV (Broken Arrow; Rambo; Law of the Plainsman; I Dream of Jeannie) and movies (Abbott and Costello Meet the Mummy; The Lone Ranger; Harum Scarum; Texas Across the River) (born Apr. 15, 1922 – died July 31, 2013; age 91). Michael Ansara died of Alzheimer's Disease complications. (Michael Ansara 1966 Daniel Boone)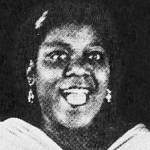 Bessie Smith ("Empress of the Blues")
American singer (Downhearted Blues; St. Louis Blues; After You've Gone; A Good Man is Hard to Find; Alexander's Ragtime Band; I Ain't Got Nobody; Baby Won't You Please Come Home; Nobody Knows You When You're Down and Out; Careless Love; Jail House Blues) (born Apr. 15, 1894 – died Sept. 26, 1937; age 43). Bessie Smith of injuries from a car crash. (Bessie Smith c. 1930s)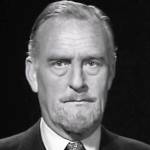 John Williams

English-American actor of stage, TV (Family Affair; Alfred Hitchcock Presents; The Rogues), and movies (Dial M for Murder; Sabrina; To Catch a Thief; Island in the Sun; The Young Philadelphians; Midnight Lace; Double Trouble; Dear Brigitte; The Student Prince) (born Apr. 15, 1903 – died May 5, 1983; age 80). John Williams had heart problems before he died. (John Williams 1961 Thriller)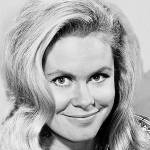 Elizabeth Montgomery
American actress of TV (Samantha Stephens on Bewitched; Robert Montgomery Presents; Password All-Stars; The Legend of Lizzie Borden; Belle Starr) and movies (Who's Been Sleeping in My Bed?; The Court-Martial of Billy Mitchell; Johnny Cool) (born Apr. 15, 1933 – died May 18, 1995; age 62). Elizabeth Montgomery died of colon cancer. (Elizabeth Montgomery 1967 Photo: ABC TV)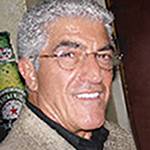 Frank Vincent is 79 (nee Frank Vincent Gattuso Jr.)
American character actor of TV (Phil Leotardo on The Sopranos; Gotti) and movies (Raging Bull; Casino; Goodfellas; Baby It's You; Wise Guys; Do The Right Thing; Last Exit to Brooklyn; She's The One; Cop Land; Wise Guys; Casino) (born Apr. 15, 1937 – died Sept. 13, 2017; age 80). Frank Vincent died after a heart attack and open heart surgery. (Frank Vincent 2003 Photo: EnterStanman)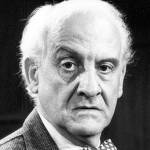 Hans Conried (nee Hans Georg Conried Jr.)
American comedic & voice over actor of radio, TV (Make Room for Daddy; The Lucy Show), and movies (My  Friend Irma; Peter Pan; The 5,000 Fingers of Dr. T; The World in His Arms; The Affairs of Dobie Gillis; My Six Loves; The Patsy) (born Apr. 15, 1917 – died Jan. 5, 1982; age 64). Hans Conried died of a heart attack. (Hans Conreid 1977 The Tony Randall Show Photo: CBS TV)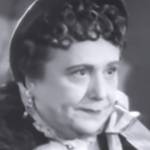 Florence Bates (nee Florence Rabe)
American actress of TV (My Little Margie; Dick Tracy) & films (The San Francisco Story; On the Town; I Remember Mama; Saratoga Trunk; The Second Woman; A Letter to Three Wives; Secret Life of Walter Mitty; The Mask of Dimitrios; Rebecca; Love Crazy; The Chocolate Soldier; Strange Alibi; Kitty Foyle) (born Apr. 15, 1888 – died Jan. 31, 1954; age 65). (Florence Bates 1940 The Son of Monte Cristo)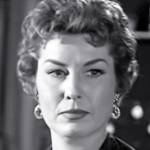 Jean Willes (nee Jean Donahue)
American actress of TV (Bonanza; Wanted: Dead or Alive; Zane Grey Theater; McHale's Navy; The Millionaire; The Beverly Hillbillies; Death Valley Days; Perry Mason) and movies (The Winner's Circle; The King and Four Queens; Gun Street; The Tijuana Story; The FBI Story) (born Apr. 15, 1923 – died Jan. 3, 1989; age 65). Jean Willes died of liver cancer. (Jean Willes 1960 Tombstone Territory)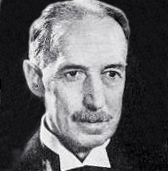 Herbert Bunston
British film actor (Dracula; The Moonstone; Dr. Monica; Always Goodbye; The Monkey's Paw; The Last of Mrs. Cheyney; Once a Lady; Long Lost Father; Under Suspicion; Vanity Fair; File 113; Charlie Chan's Chance; Ambassador Bill; The Lady of Scandal; The Richest Girl in the World; A Shot in the Dark; The Little Minister; After Office Hours; Cardinal Richelieu) (born Apr. 15, 1874 – died Feb. 27, 1935; age 60). (Herbert Bunston 1930 Photo: Screenland)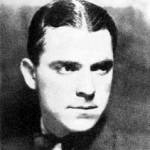 George White (nee Essay White; aka George Weitz)
American dancer, choreographer, playwright, screenwriter, actor, and producer of musical stage revues (Ziegfeld Follies; George White's Scandals) and films (George White's 1935 Scandals; Follow the Leader; Rhapsody in Blue; Flying High; George White's Scandals; Ziegfeld Follies; Duffy's Tavern) (born Apr. 15, 1891 – died Oct. 11, 1968; age 76). (George White 1933: Erik Charell)
*Images are public domain or Creative Commons licensed & sourced via Wikimedia Commons, Vimeo, or Flickr, unless otherwise noted*