February 1949 Moments in Time
News Headlines & Entertainment Trivia from February, 1949
Dodge Wayfarer Debuts February 1949
In February 1949 Dodge introduced the first Wayfarer automobiles (D-29 series), a 2-door sedan, and a 2-door business coupe. A few months later, the Wayfarer 2-door roadster came out.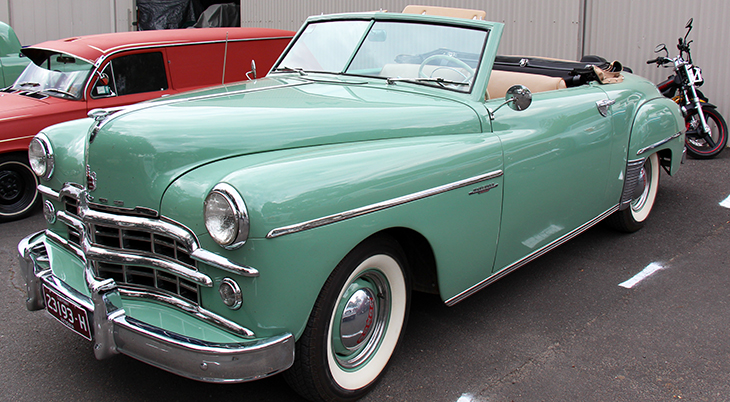 (1949 Dodge Wayfarer Roadster Photo: Sicnag)
Although the Chrysler production line continued to churn out Dodge Wayfarers during 1950, 1951 & 1952, competition and a strike contributed to the demise of the Wayfarer automobiles. Production of all Wayfarers ended in 1952, with Dodge's Meadowbrook Special replacing the Wayfarers. 
Hank Williams Releases Lovesick Blues
Country music singer Hank Williams released his single Lovesick Blues on February 11, 1949. With lyrics by Irving Mills and music by Cliff Friend, Lovesick Blues was first written in 1922; it had been recorded and performed by other artists before, including Hank Williams, who played the song on the Louisiana Hayride beginning in 1948. The enthusiastic audience reception of his live performances of Lovesick Blues was enough to convince Hank Williams to record the song – in only two takes. 
Lovesick Blues was an instant hit after it was released in February 1949, assured his debut on the Grand Ole Opry, and became Hank Williams' signature song. It stayed at #1 on Billboard's Country & Western Charts for 16 weeks and was recognized by the magazine as the #1 C&W record of 1949. Lovesick Blues has since been performed by other artists such as George Strait and Sonny James, but it's Hank Williams who will be forever associated with it.
Despite never learning to read music, Hank Williams played guitar and has been acknowledged as the King of Country Music. Born Hiram Williams on Sept. 17, 1923, he changed his name to Hank in 1937 and won first prize when he sang his first original song WPA Blues at an Alabama talent show. By the time he began touring with the Louisiana Hayride, Hank Williams was married and battling alcoholism. Before Lovesick Blues hit the charts in February 1949, he'd had hits with his original songs Honky Tonkin' (1948) and Move It on Over (1947).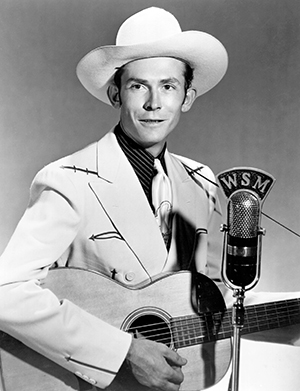 (Hank Williams 1951 Photo: WSM Radio)
In the three short years After Lovesick Blues was released Hank Williams placed over 25 more songs on the Top Ten Country Music charts – Hey, Good Lookin', Jambalaya (On the Bayou), and Your Cheatin' Heart were among his many #1 songs. Artists such as Linda Ronstadt, Ray Charles, George Thorogood, Patsy Cline, Frankie Laine, and many others, have covered songs written by Hank Williams. Hank Williams died at the age of 29 in the back seat of his automobile while being driven to a concert in the early hours of January 1, 1953. 
The feature film's I Saw the Light (2015) with Tom Hiddleston, and Your Cheatin' Heart (1964) starring George Hamilton, are based on the life of Hank Williams. His son Hank Williams Jr. contributed vocals to the movie Your Cheatin' Heart.
A Letter to Three Wives
The black & white hit romantic drama movie A Letter to Three Wives (1949) was released in February 1949 and instantly garnered critical acclaim along with box office success.
Based on the 1946 novel A Letter to Five Wives by John Klempner, the screenplay for A Letter to Three Wives is credited to Vera Caspary and Joseph L. Mankiewicz, who also directed the film. Mankiewicz won both the Oscar for Best Screenplay and Best Director for A Letter to Three Wives (and the following year, repeated the dual wins for All About Eve).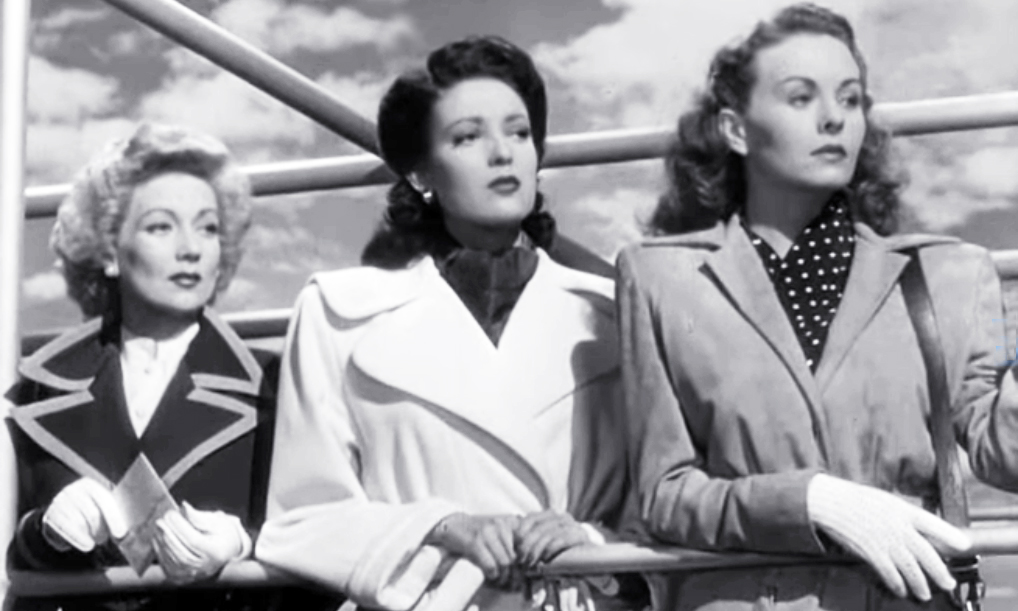 (Ann Sothern, Linda Darnell & Jeanne Crain 1949 A Letter to Three Wives Trailer)
This trailer for A Letter to Three Wives features the three women who are left to wonder whose husband Addie Ross has run off with – Jeanne Crain plays former farmgirl & WWII Navy Wave Deborah Bishop, married to upper class Brad Bishop (Jeffrey Lynn); Ann Sothern is radio scriptwriter Rita Phipps, married to school teacher George Phipps (Kirk Douglas), while Linda Darnell is "wrong side of the tracks" Lora Mae Hollingsway, wife to successful, older businessman Porter Hollingsway (Paul Douglas). 
The character of Addie Ross is voiced by Celeste Holm, but the character is never seen in the film (except from the back in one scene). 
Character actors Cosmo Sardo, Thelma Ritter, Hobart Cavanaugh, Connie Gilchrist as Lora Mae's mother & Barbara Lawrence as her sister, and Florence Bates, fill supporting roles in A Letter to Three Wives.
The 1985 TV movie remake of A Letter to Three Wives stars Loni Anderson & Ben Gazzara as the Holloways, Michele Lee & Michael Gross as the Phipps', and Stephanie Zimbalist and Charles Frank as the Bishops. Ann Sothern from the original movie, plays Lora Mae's mother. 
*Images are believed to be in the public domain and/or Creative Commons licensed & sourced via Wikimedia Commons, Vimeo, YouTube, or Flickr, unless otherwise noted*