November 18th Birthdays
If you were born on November 18th, you share a birthday with these famous people: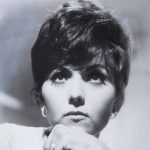 Brenda Vaccaro is 78
Septuagenarian American senior citizen and actress on TV (Sara; Paper Dolls) and movies (Midnight Cowboy; Summertree; Going Home; Once is Not Enough; Airport '77; Capricorn One; The First Deadly Sin; Supergirl), born November 18, 1939. (Brenda Vaccaro 1969 Photo: ABC | Wikimedia PD)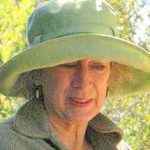 Margaret Atwood is 78

Canadian short story writer (Bluebeard's Egg), poet (Expeditions), novelist (Oryx and Crake; The Edible Woman; Cat's Eye; The Robber Bride; Surfacing; Alias Grace; The Blind Assassin), Longpen inventor & senior born November 18, 1939. (Margaret Atwood 2006 Photo: Vanwaffle | Wikimedia CC 3.0)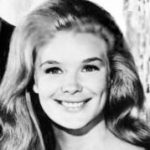 Linda Evans is 75 (nee Linda Evenstad)
American septuagenarian senior citizen, actress on TV (Dynasty; The Big Valley; Hunter; North and South, Book II; The Adventures of Ozzie and Harriet) and in movies (Those Calloways; Avalanche Express; Tom Horn), born November 18, 1942. (Linda Evans 1960s Photo: cowgirl196577 | Flickr SRR)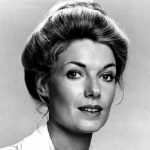 Susan Sullivan is 75
American actress on TV (Castle; Dharma & Greg; Falcon Crest; Another World; Rich Man, Poor Man - Book II; It's A Living; The George Carlin Show), movies (My Best Friend's Wedding), and septuagenarian born November 18, 1942. (Susan Sullivan 1976 Photo: Wikimedia PD)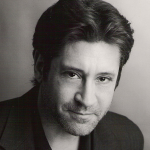 Kip Gilman (nee Kenneth Gilman)
American musician, singer-songwriter, actor on stage, TV (Nurses; Trapper John, M.D.; Studio 5-B; Foot in the Door; Loves Me, Loves Me Not; Jessica Novak; Dorothy), & movies (Big Baby; Atlas Shrugged II: The Strike), born November 18. (Kip Gilman Photo: Courtesy KipGilman.Com)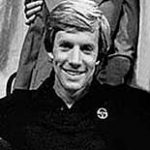 Jameson Parker is 70 (nee Francis Jameson Parker Jr.)
American actor on TV (Simon & Simon; One Life to Live; Somerset; Once an Eagle; Harold Robbins' 79 Park Avenue) & film (The Bell Jar; A Small Circle of Friends; Jackals; Prince of Darkness), and new septuagenarian born November 18, 1947. (Jameson Parker 1977 Photo: Wikimedia PD)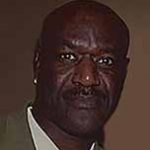 Delroy Lindo is 65
New senior citizen, English-American actor on TV (Kidnapped; The Chicago Code; Believe; Blood & Oil; The Good Fight), & movies (This Christmas; Sahara; The Last Castle; Ransom; Broken Arrow; Congo) born November 18, 1952. (Delroy Lindo 2000 Photo: Peabody Awards | Wikimedia CC 2.0) 
(Photo: Arto Marttinen)
Happy Birthday to everyone celebrating their birthday on November 18, 2017!
And remembering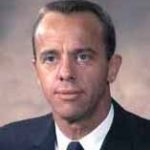 Alan B. Shepard Jr. 
American WWII U.S. Navy fighter pilot, 1950s test pilot, NASA astronaut (Mercury Seven 1959), first American to travel into space; the oldest person to walk on the moon at age 47 in 1971 (Apollo 14) (born Nov. 18, 1923 - died July 21, 1998; age 74). Cause of death for Alan Shepard was leukemia complications. (Alan B. Shepard Jr. 1960s Photo: NASA | Wikimedia PD) 
Imogene Coca (nee Emogeane Coca)

American Emmy Award-winning comedic actress on stage, TV (Your Show of Shows; The Imogene Coca Show; Grindl; It's About Time; As the World Turns; One Life to Live) & movies (Under the Yum Yum Tree) (born Nov. 18, 1908 - died June 2, 2001; age 92). Cause of death for Imogene Coca was Alzheimer's Disease complications. (Imogene Coca 1964 Grindl Photo: Wikimedia PD)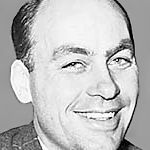 George Gallup (nee George Horace Gallup)

American statistical survey sampler, inventor of the Gallup public opinion poll, survey sampling techniques pioneer, founder of the American Institute of Public Opinion (born Nov. 18, 1901 - died Mar. 6, 1984; age 77). Cause of death for George Gallup was a heart attack. (George Gallup Photo: The Gallup Organization | Wikimedia PD)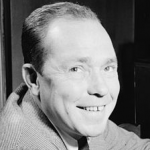 Johnny Mercer
Academy Award-winning American songwriter & singer (Moon River; Days of Wine and Roses; You Must Have Been a Beautiful Baby; Hooray for Hollywood; That Old Black Magic), Capitol Records co-founder (born Nov. 18, 1909 - died June 25, 1976; age 66). Johnny Mercer had a brain tumor before he died. (Johnny Mercer 1940s Photo: William P. Gottlieb | Wikimedia)